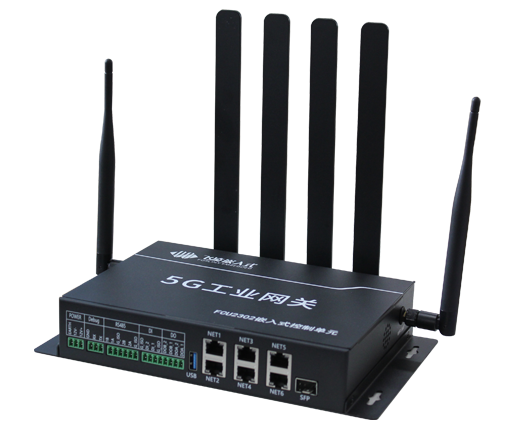 5G Industrial Gateway
FCU2302 is a 5G industrial gateway with advanced performance, various high-speed communication interface, super fast and low latency. Available for 4G/ 5G network, has 6 Gigabit Ethernet ports, RS485, DI, DO and other general purpose interface. Integrated with 64-bit quad-core ARM processor LS1046A* with frequency up to 1.8GHz and CoreMark up to 45000 and carries a Huawei Brand industrial 5G module MH5000, which will help users to get super fast connection and safe data transmission. Open software supporting of Ubunut 18.04 integrated with third party clusters make it easy-to-go for smart factory, smart city, smart medical, autopolit, VR and other related applications development.
* LS1043A optional, quad -core processor@ 1.6GHz, CoreMark 26000
---
Super connection, super fast
Downward compatible with 4G and Gigabit Ethernet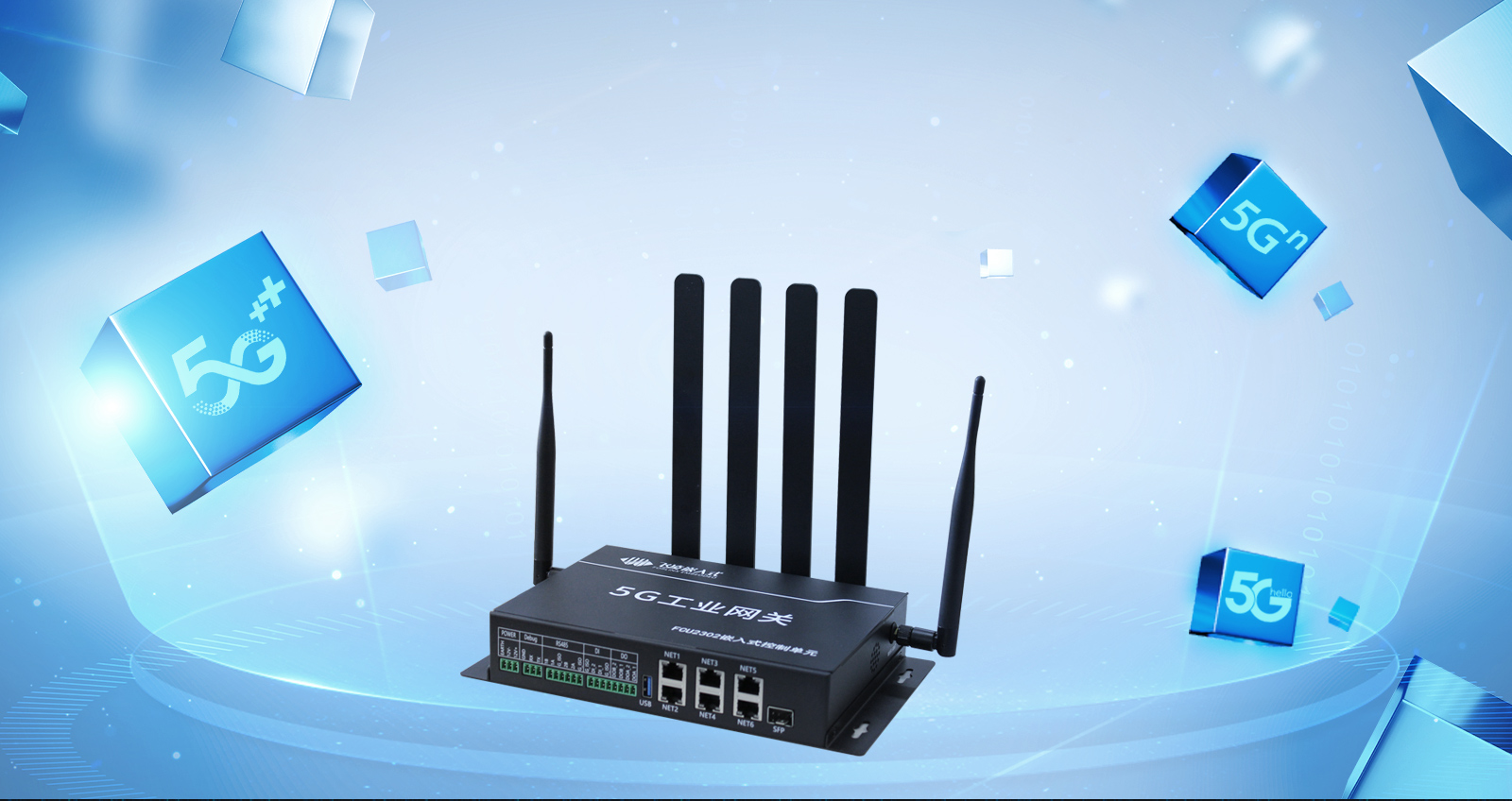 Special for industrial environment gateway
Carries NSA/ SA bimodule;
Download rate up to 2Gbps, upload rate up to 30Mbps;
All netcom and full compatible 2G/ 3G/ 4G/ 5G; Industrial grade operating environment -40℃~+80℃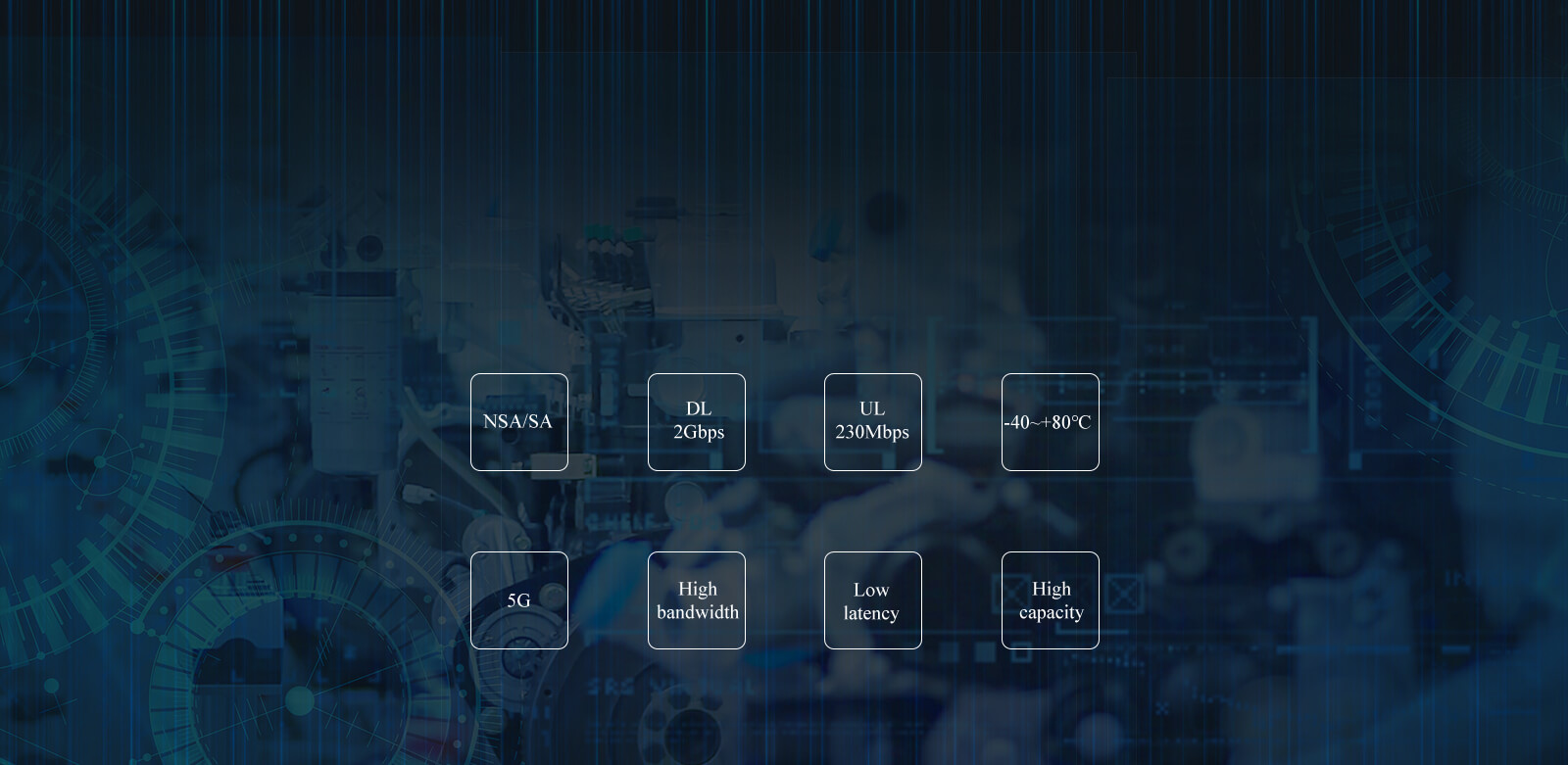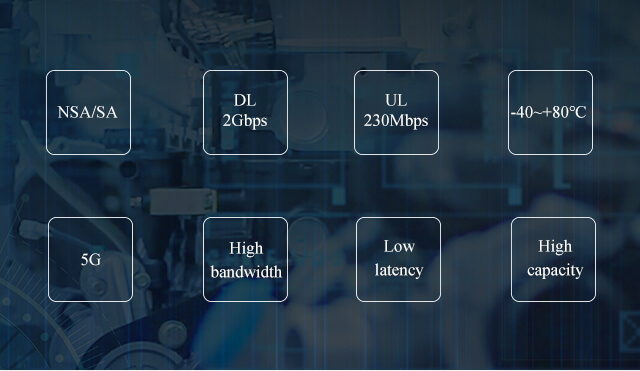 Hexa Gigabit Ethernet
6 native Gigabit Ethernet,
each with DPAA with linear speed throughout,
CPU occupancy rate below 5%.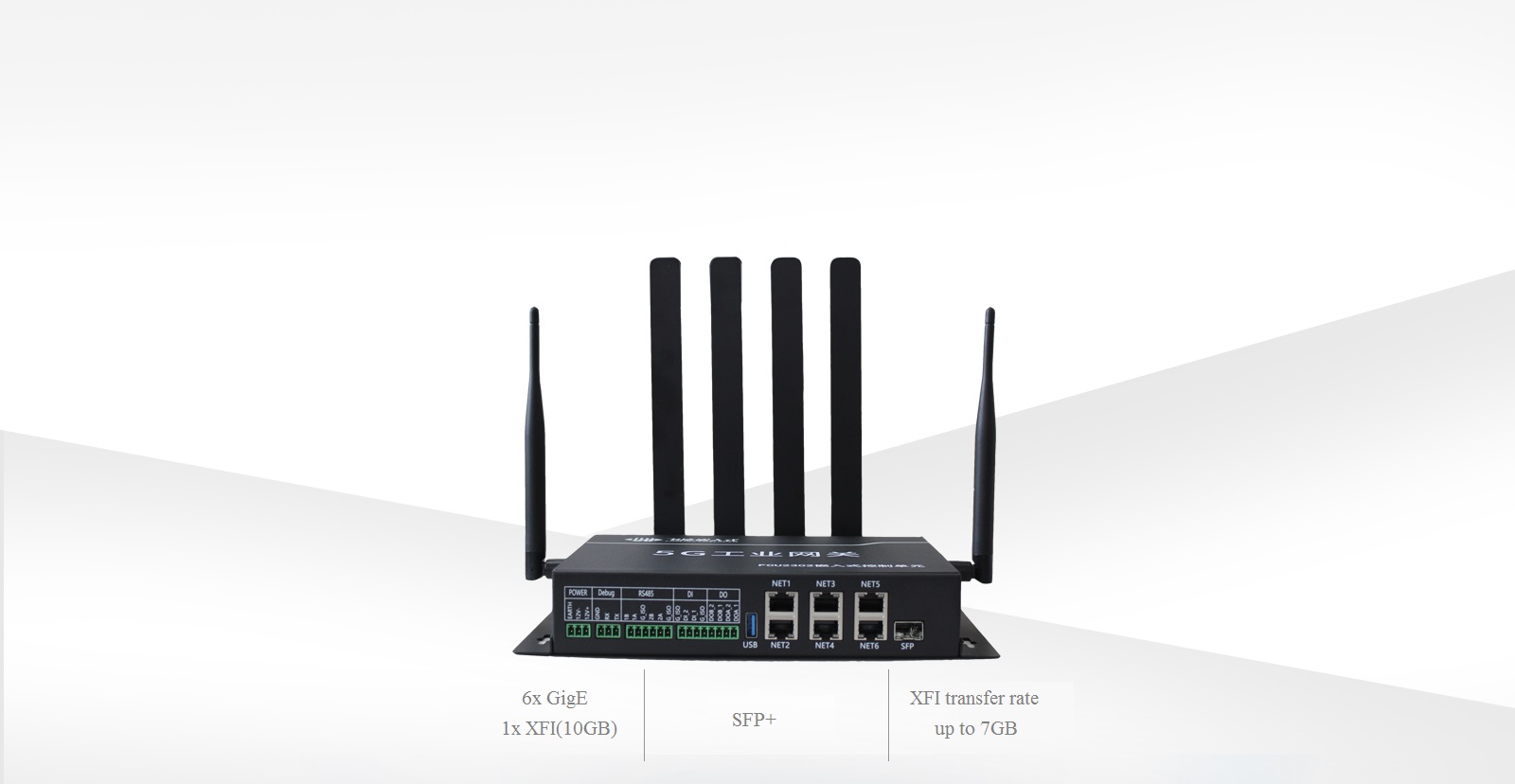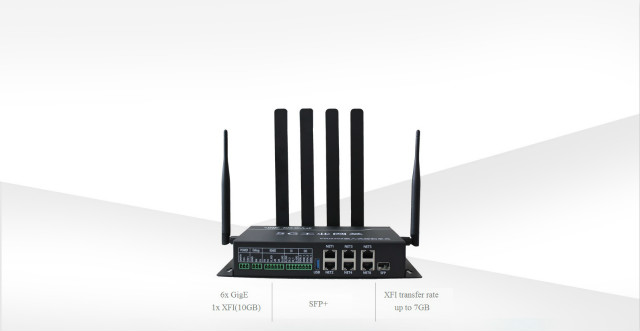 Virtualization Technology Supporting
Can support Docker, LXC, QEMU engines.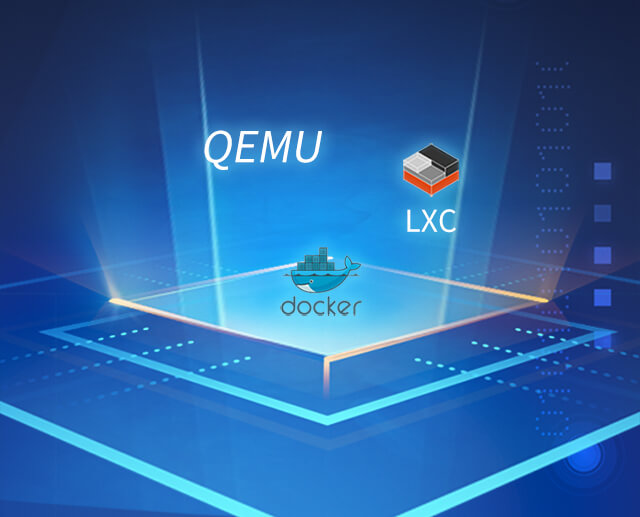 Ease-to-go
Preinstalled with Ubuntu18.04 with supporting of IPSEC, OPENSSL, OP-TEE, DPDK, ovs-DPDK, Lighttpd and Samba;
System updated by U-disk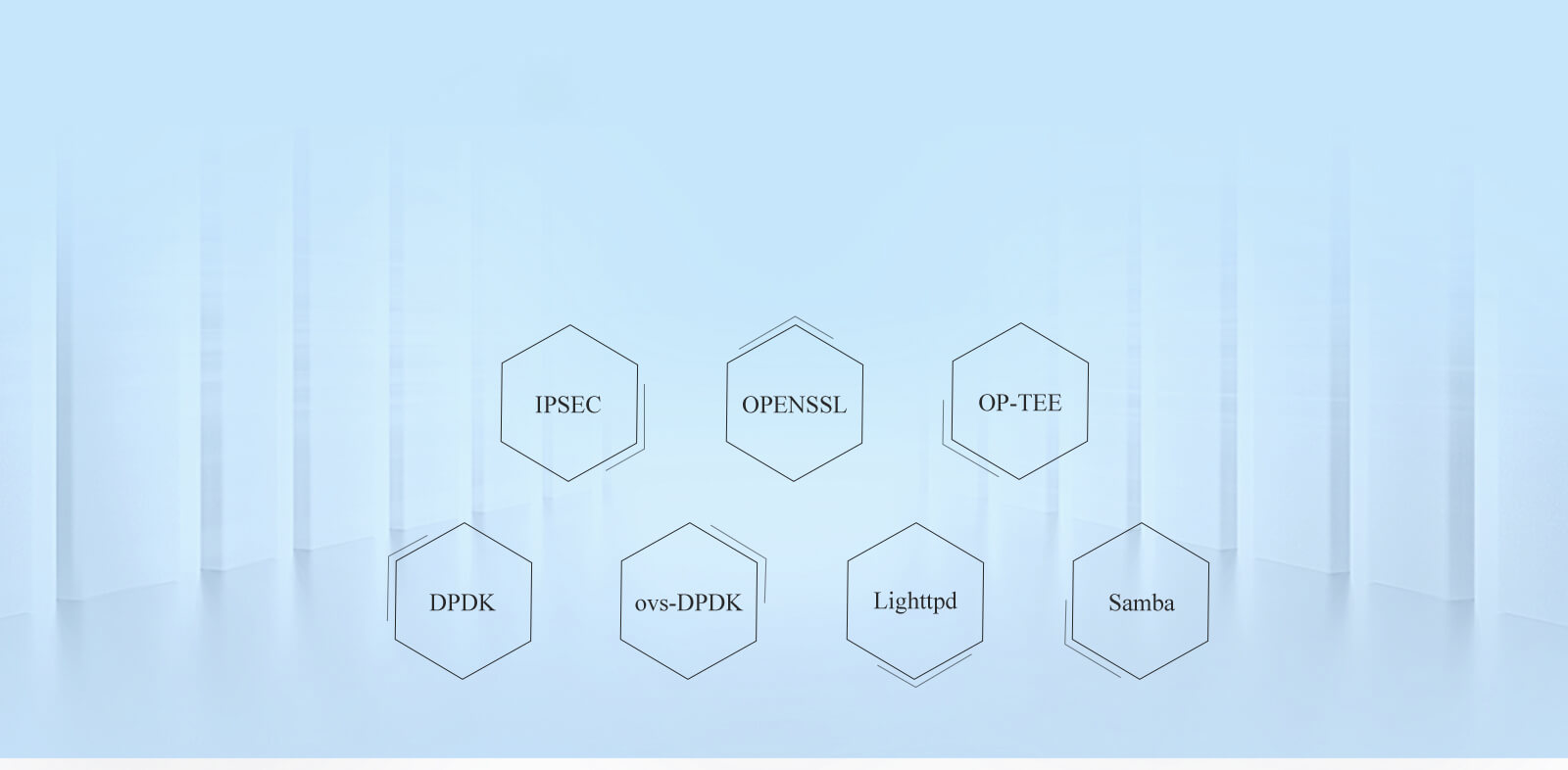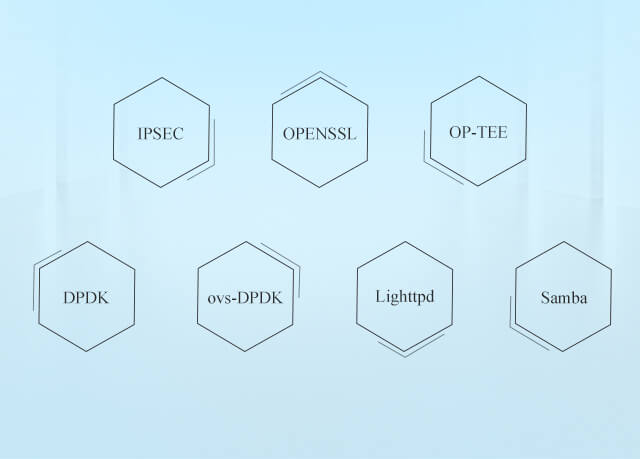 Target Application
Applicable for smart factory, smart city, smart health, autopilot, virtual reality, etc.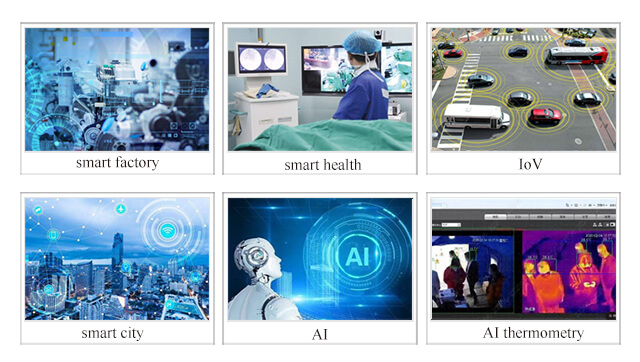 ▊ Hardware Features
---
Item
Spec.
FCU2302+1046A-C
FCU2302+1043A-C
CPU
NXP LS1046AARM Cortex-A72 quad-core1.8GHz
NXP LS1043AARM Cortex-A53 quad-core 1.6GHz
RAM
2GB DDR4
ROM
8GB eMMC
Mobile communication
Huawei MH5000-31 module;
China Mobile
Ethernet
6 Gigabit Ethernet ports, standard RJ45 connector, 10M/100/1000M auto-negotiation




DO

2x DO, electromagnet relay output,
Contact capacity: 5A 30VDC / 5A 250VAC
Connector: terminal with pitch of 3.81mm
DI
2x DI, optocoupler isolated,


Connector: terminal with pitch of 3.81mm

RS485
2x RS485
USB
1x USB host, standard USB type A connector, for system installation
RTC
RX8010SJ; on-board CR2032 for 1 year of consumption

Reset
1x reset
User-defined key
1x user-defined key
Power and consumption
Rated voltage: 12V5A, with anti-reverse protection
Dimensions
210x154x43mm
Mounting
4x Φ3mm screws
Working Environment
RH: 5%~95%, non-condencing
Working temperature: -40℃~75℃
Storage temperature: -40℃~125℃
RH: 5%~95%

, non-condencing




Working temperature:

-40℃~80℃


Storage temperature:

-40℃~125℃
▊ Software Features
---
| | |
| --- | --- |
| Item | Spec. |
| OS | Ubuntu-18.04 |
| File system | Ext4 |
| GCC | 7.3.0 |
| Network protocol | TCP/IP, UDP, DHCP, TFTP, FTP, Telnet, SSH, Web, HTTP, IPtables |
| RTC | NTP supported |
| RS485 | supported with demo |
▊ How to buy
---
Payment term: 100% payment in advance no matter sample orders or bulk purchasing orders.
1. Order Online
We have an online store on Alibaba, please contact us to start ordering
2. Western Union
Tell us which item and model you want to order, and we will send you a PI with Western Union account.
3. Bank Transfer(T/ T)
Tell us model and quantity, and we'll send you a PI with our company's bank account for payment.
▊ Shipment
---
Payment term: 100% in advance
1. Delivery: Goods will be sent out by express as requested
2. Lead time: generally, goods could be sent out within five working days for a sample order, for a bulk requirement order, please contact us to check stock status and estimated delivery time.
3. Shipping charge: buyers should bear related shipping cost.