Advance Hand in Hand | Forlinx Authorized as NXP Gold Partner
Congratulations Forlinx enrolled in NXP Partner Program and entitled to NXP Gold Partner which approves that Forlinx is able to offer the knowledge and experience to round out the enablement and implementation of total system solutions. It is a great honour for Forlinx to get this superior partner tier. As a Gold Partner, Forlinx will benefit from the program policy of profile promotion in the NXP partner directory visible on its website to show Forlinx ARM board solutions.

Founded in year of 2007, Forlinx has a professional R& D team have 15 years' experience in ARM® board hardware designing and system service and has 12 product series models launched and sales volume more than 1000K units based on NXP SoC since year of 2014.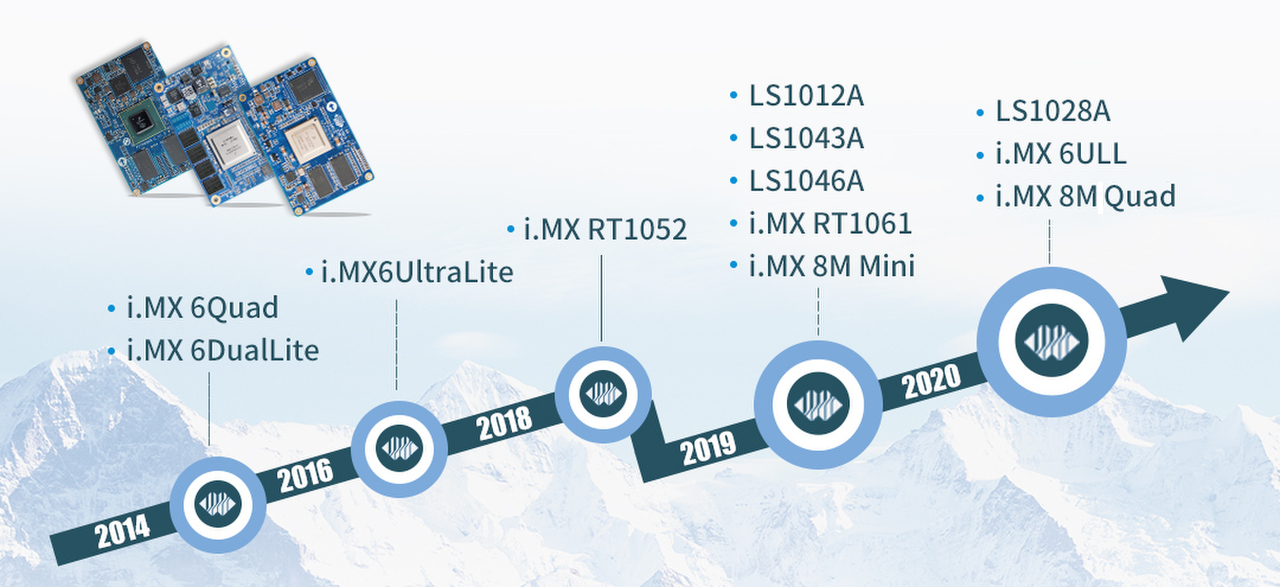 It is a landmark for Forlinx to get this qualification, in the future, Forlinx will comply with NXP Partner Program guidelines and continue to spare no efforts to cater market demand to bring more and more advanced products and solutions to users, and accelerate the breakthroughs together to build a more advanced and smarter world.
Holding and stay true to the mission of beyond new breakthrough for further goals, pursuing pragmatic on base of integrity, Forlinx has pushed various ARM board solutions based on NXP, TI Sitara, Samsung, Allwinner, Rockchip, Hi Silicon and other world branded chipset companies widely used in all kinds of applications.
The future, to be expected.