New Arrival --- AI Edge Computing Terminal FCU3001
The high-calculation "magic box" with NVIDIA Jetson Xavier NX is here! Forlinx Embedded releases AI Edge Computing Terminal FCU3001
If you're working on an artificial intelligence edge computing project, Nvidia's Jetson Xavier NX platform is the perfect choice. As a star of the Jetson range, Jetson Xavier NX has been favored by engineers with up to 21 TOPS of calculation and cost-effectiveness.
Although Nvida has introduced the Jetson Xavier NX system module, it remains a challenge for some AI research and development teams that lack hardware development experience to design stable end products based on it. At this point, a mature and stable hardware device has undoubtedly been of great help to users focused on algorithm and application development. AI Edge Computing Terminal FCU3001 was born.
First, powerful performance, good choice for artificial intelligence and edge computing
Forlinx Embedded's AI Edge Computing Terminal FCU3001 is an artificial intelligence edge computing device equipped with NVIDIA Jetson Xavier NX, with a 6-core 64-bit ARM architecture processor, its GPU with 384 Volta cores and 48 Tensor cores, up to 21 TOPS, 8GB of LPDDR4 memory and 16GB eMMC storage. Ideal for high-performance computing and artificial intelligence in embedded and edge systems.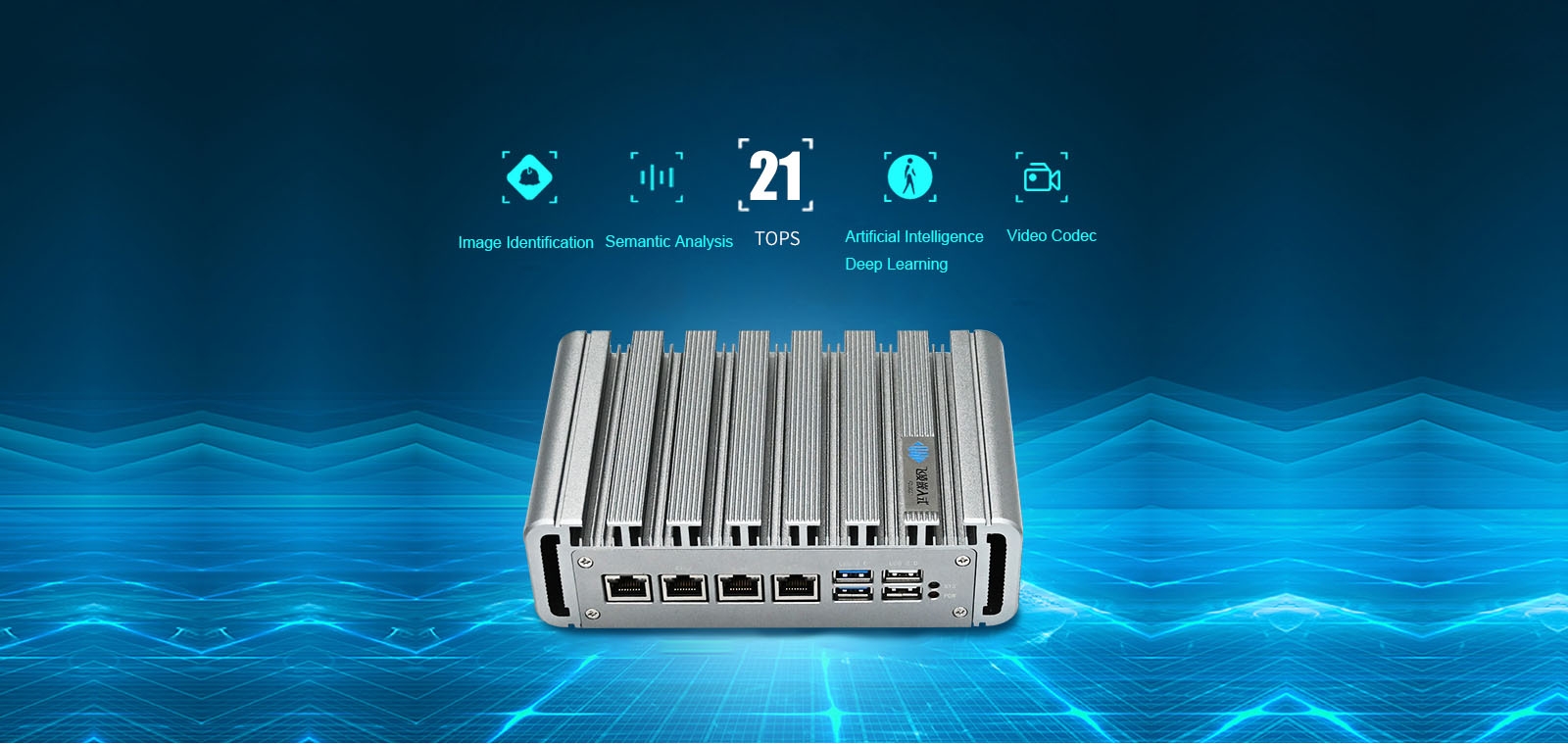 The FCU3001, built on Forlinx's proven hardware design experience, will help users easily achieve batch landing of AI edge computing applications through stable performance, compact size, rich expansion and convenient installation methods.
Second, compact structure, rich expansion
AI Edge Computing Terminal FCU3001 is compact and size only 178 x 110 x 55mm, making it easy to install fixed or embedded into the device chassis. Excellent industrial design ensures stable fanless cooling while ensuring ruggedness, ensuring long-term, stable operation at 21 TOPS full load.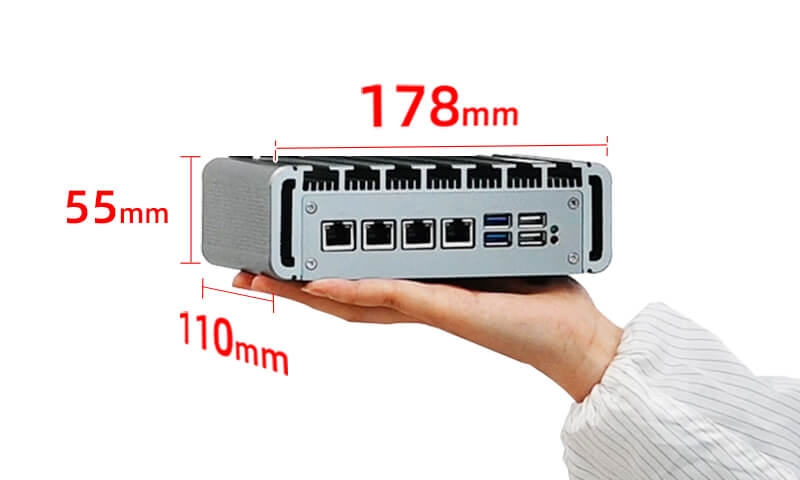 AI Edge Computing Terminal FCU3001 offers a wide range of features, including 4xEthernet, 2xUSB3.0, 2xUSB2.0, for easy access to a variety of sensors and peripherals, such as connecting cameras for image acquisition. Also supports HDMI display, as well as RS485, CAN industrial bus, to achieve visual recognition and equipment linkage one-stop control. The installation of TF cards, SSD disk and other storage devices can be expanded, so that data storage is not limited. Support for dual-band WiFi and 4G/5G communications, more flexible communication with the cloud, so that "5G-AI" for the industry.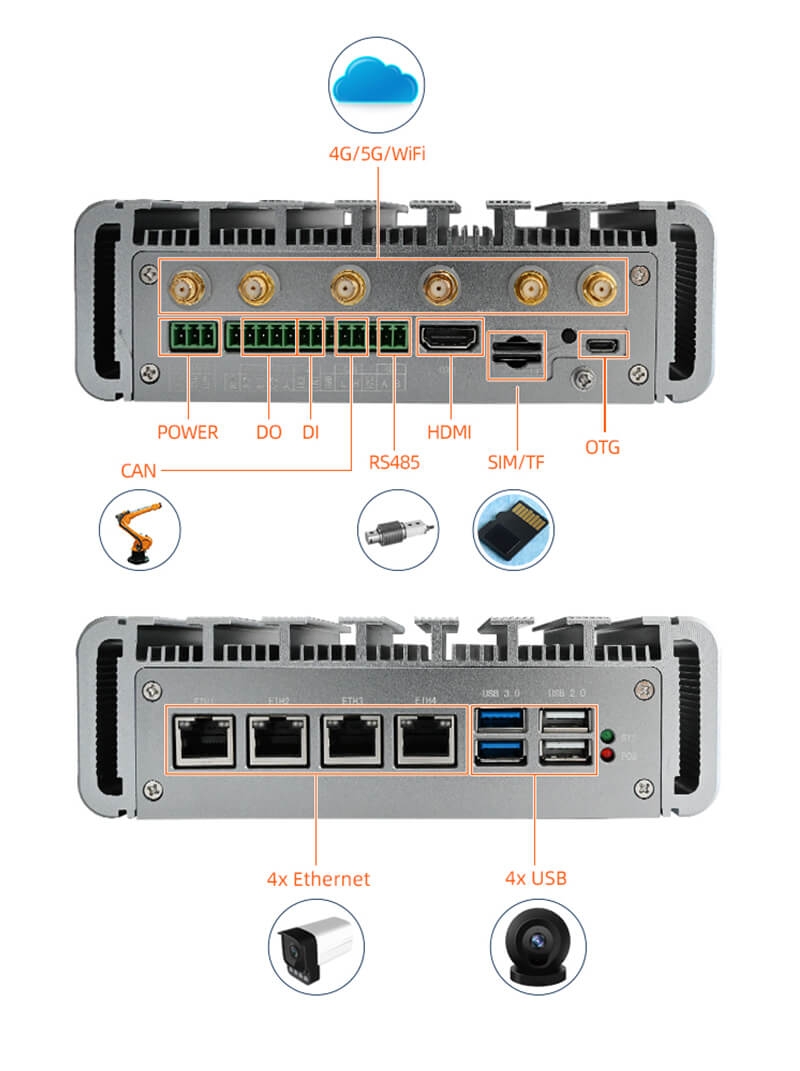 Third, electrostatic protection design, interface more stable
The Ethernet, USB, RS485, CAN and other interfaces on the AI Edge Computing Terminal FCU3001 all have ESD level 4 protection capabilities, contact discharge ± 8KV, air discharge ± 15KV, can meet the requirements of static protection in most application scenarios, so that the operation and operation of equipment more stable and reliable.
Fourth, customize product details to create an excellent user experience
FCU3001 provides CUDA, cuDNN, TensorRT, and other rich development materials and tools, and it is optimized and packaged for easy download and ready-to-use.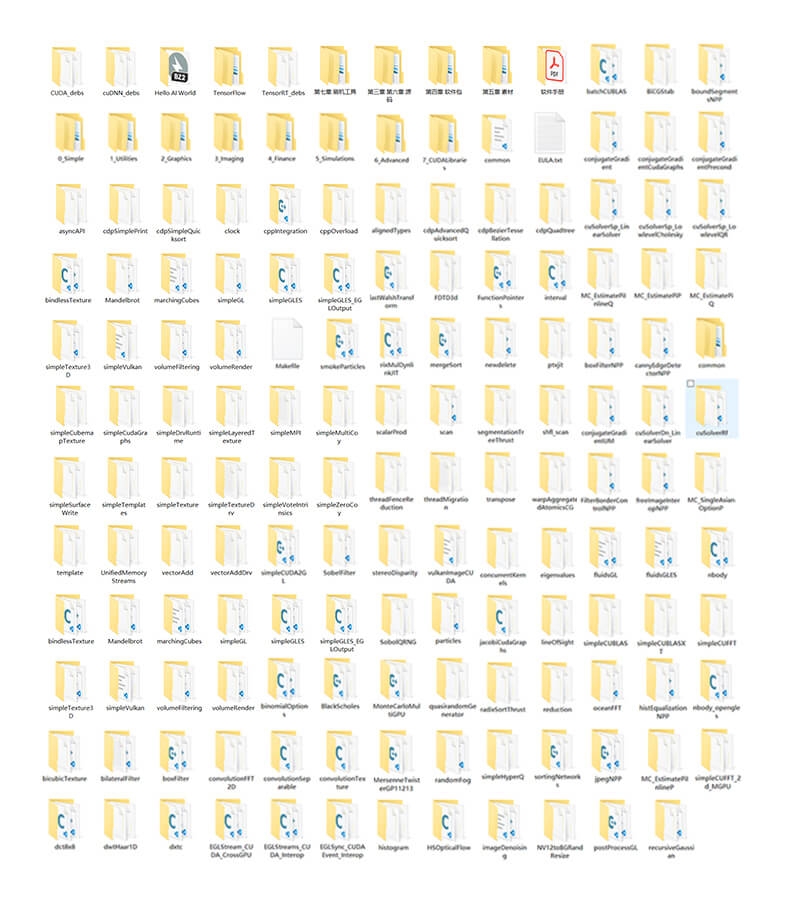 Part of the material presentation
Considering the user's productization after the maintenance convenience, FCU3001 supports the original OFG (Linux PC) to update the operating system, and also provide the users a USB drive (Windows) to update the operating system, meanwhile offers the boot LOGO modification tools and operating guidance to meet the needs of customized users.
Five, powerful "magic box" to open the future of artificial intelligence technology
As an AI edge computing device for a wide range of industries, the FCU3001 features a variety of AI edge computing algorithms and programs developed by users to inspire powerful "magic" and help users unlock the future of technology in related fields. Robots, AGVs, intelligent road analysis, visual inspection, driverless, smart medicine, smart factories, smart cities, more AI edge computing terminal FCU3001 powerful applications, and so on you to unlock!
AI Edge Computing Terminal FCU3001 Hardware Features
Item
Spec.
GPU
384 NVIDIA® CUDA® cores, 48 Tensor cores
CPU
6-core NVIDIA Carmel ARM®v8.2 64-bit CPU
RAM
8GB LPDDR4
ROM
16GB eMMC
Ethernet
4-Port Gigabit network, 10M/100/1000M adaptive, ESD 4-level protection
USB
2xUSB3.0, 2xUSB2.0, ESD 4-level protection
HDMI
1 xHDMI 2.0, supports up to 4K display
Mobile communication (optional)
5G module: Support Quectel RM500U/RM500Q module; 4G module: Support Quectel EM05 module;
WiFi
1 x M.2 PCIex1 2230 KEY E standard interface
SSD (optional)
1x M.2 PCIex4 2280/2260/2242 KEY M standard interface
TF
1 lane, support storage expansion
RS-485
1 lane, 3KV isolation protection, ESD4 level protection
CAN
1 lane, 2.5KV isolation protection, ESD4 level protection
Switch output
2 lanes, relay output; contact capacity: 5A 30VDC / 5A 250VAC
Switch input
2 lanes, 2.5KV optocoupler isolation;
Real Time Clock
Built-in CR2032 battery
Restore button
1 lane for system recovery
Power and power consumption
Rated voltage: 12V 5A
size
178*110*55mm
Install
Desktop type, ear mounting optional
working environment
Humidity: 5%-95%, no condensation. Working temperature: 0℃~70℃ Storage temperature: -20℃~125℃
operating system
Ubuntu 18.04
Related products: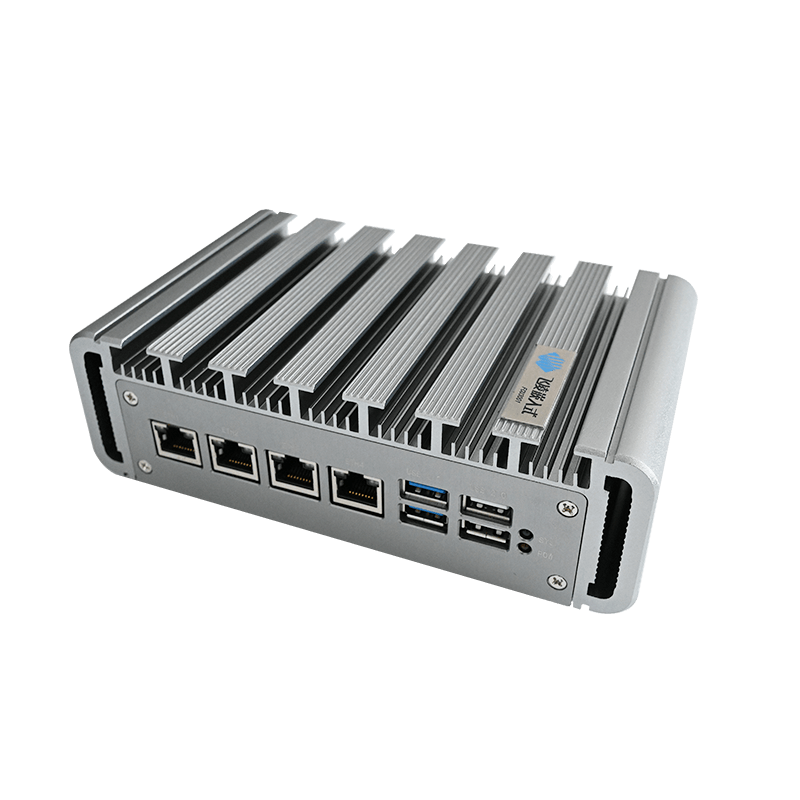 AI Edge Computing Box FCU3001