Product

i.MXRT Series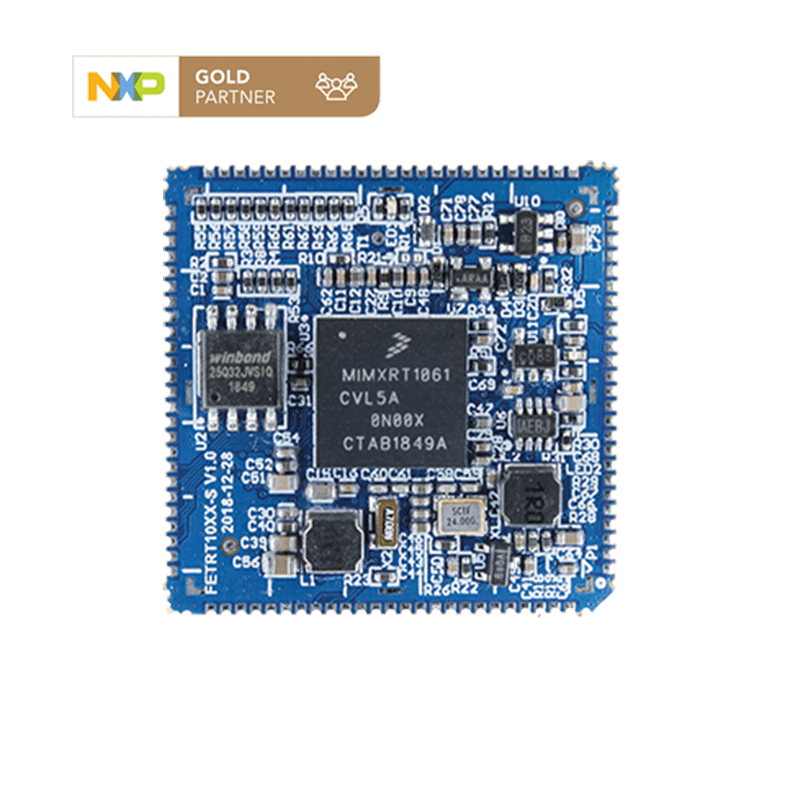 FET1061-S System on Module
FET1061-S core board is based on NXP's i.MX RT1061 cross-border processor design and is equipped with an ARM Cortex-M7 core. It integrates the low power consumption and ease of use of the microcontroller with the high performance and high scalability of the application processor.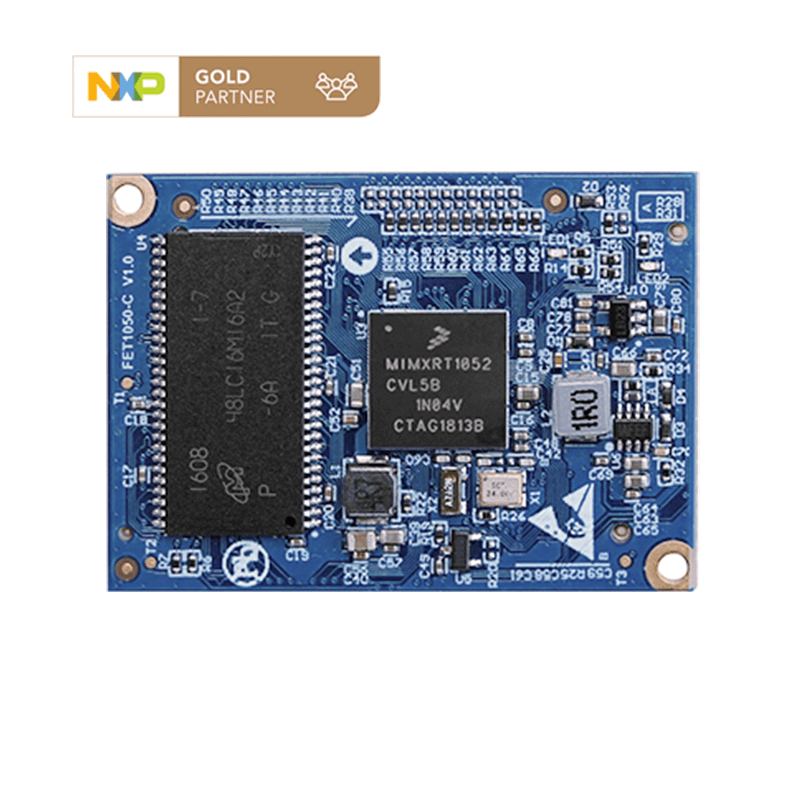 FET1052-C System on Module
FET1052-C is an system on module(SoM) designed based on NXP Cortex-M7 i.MX RT1050 series processor,  operates at speeds up to 528MHz to provide high CPU performance and best real-time response. Other peripheral pins such as UART, Ethernet, USB, CAN, PWM, ADC, LCD and CAMERA are all available.