Forlinx FET3588-C CPU Board: Empowering Intelligent Manufacturing and Creating high-end 8K Panoramic Cameras
On November 1, 2023, Vision China Shenzhen, hosted by the China Machine Vision Industry Union (CMVU) and organized by Munich Exhibition (Shanghai) Co., Ltd., successfully concluded at Hall 7 of Shenzhen International Convention and Exhibition Center (Bao'an New Hall). As an annual high-end industry exhibition targeting international vendors, Vision China is dedicated to advancing machine vision technology and its application integration, empowering industrial automation.
The exhibition brought together renowned machine vision vendors, experts, scholars, and buyer groups from both domestic and international markets. With a global perspective, it showcased high-quality products and innovative technologies in the machine vision industry, earning recognition from numerous exhibitors and visitors.
The three-day exhibition attracted more than 180 domestic and international high-tech companies, with an exhibition area of nearly 20,000 square meters. During the exhibition, the number of visitors exceeded 35,000.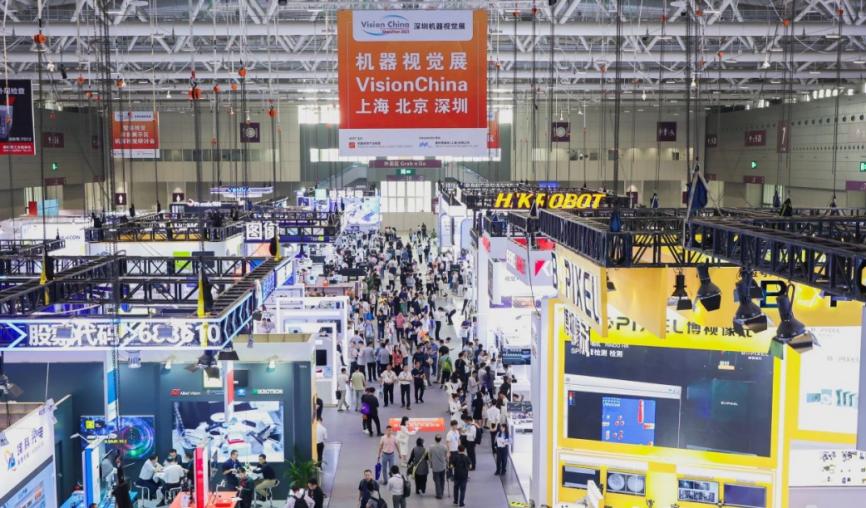 The market space for the transformation of China's intelligent manufacturing equipment industry structure and technological advancement is enormous, and the machine vision industry will benefit from it. Currently, China is further deepening the adjustment of industrial structure, promoting technological innovation in the manufacturing industry, and advancing the level of intelligent manufacturing. VisionChina Shenzhen provides a professional exhibition platform, focusing on the transition from technology-driven to innovation-driven, and dedicated to facilitating the transformation and upgrading of the industrial structure as well as further intelligentization of the manufacturing industry.
The participating companies in the exhibition showcase over 50 new products and solutions. These include intelligent cameras, image processing systems, integrated machine vision systems, circuit boards, industrial lenses, and other primary and auxiliary components of machine vision. The extensive display of new products also demonstrates that Chinese machine vision manufacturers embrace an open attitude towards compatibility with new ecosystems, and empower intelligent manufacturing with cutting-edge technology. The future development path of machine vision is both exciting and promising.
To have better picture quality, using multiple camera frames to stitch the picture is a more advantageous option. A panoramic camera manufacturer is looking to launch a higher-end 8K panoramic camera product that uses a combination of multiple HD cameras to ensure clear picture quality. Understanding this demand, Forlinx Embedded recommended that the customer use the FET3588-C CPU board as the main control of this 8K panoramic camera.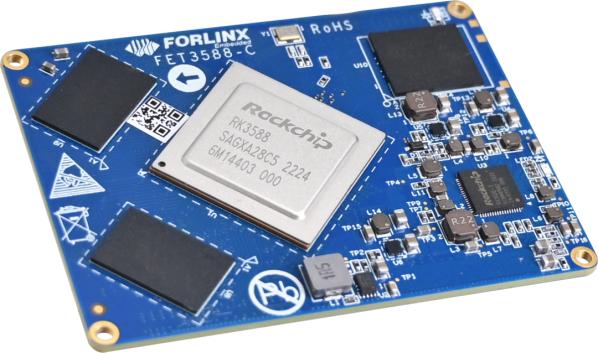 The FET3588-C CPU board is developed and designed based on Rockchip's new-generation flagship RK3588 processor. As the first general-purpose SOC in the 8K era, the RK3588 offers significant improvements in integer operations, floating-point operations, memory, overall performance, power consumption, and core area. Features such as its own 8K hardware codec, support for multiple camera inputs, and 6TOPS of integrated arithmetic power make the FET3588-C CPU board the preferred solution used to create a 360°8K panoramic camera.
8K Decoder
The FET3588-C CPU board is capable of supporting 8K decoders in multiple formats (8K@60fps H.265 / 8K@30fps H.264 / 8K@60fps VP9) with Rockchip's fourth-generation of the latest codec technology. 8K display output, AI-aware encoding, low-latency decoding (ROI), and the same encoding and decoding can bring a better experience of true 8K.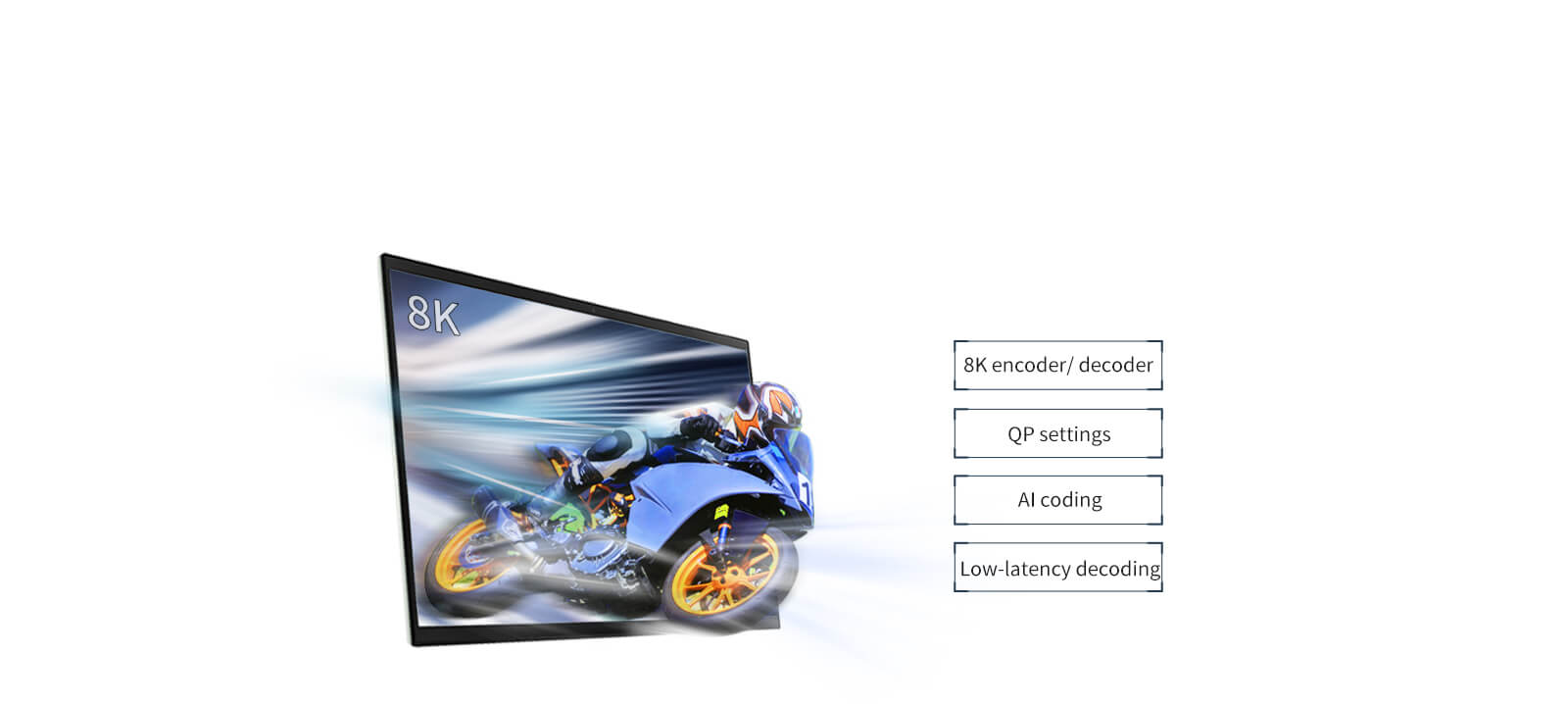 Multi-lane camera input
The FET3588-C CPU board supports the access of up to 6 cameras, and the new generation of 48 megapixel ISP 3.0 also greatly improves the picture quality, which can realize the functions of lens shadow correction, 2D/3D noise reduction, sharpening and defogging, fisheye correction and gamma correction, and can better complete the image mosaic processing. Moreover, the routines for video frame splicing are also available in the official SDK provided by Rockchip, which greatly reduces the R&D risk and cost of the customer's project.
Built-in NPU with high computing power
RK3588 processor also has built-in three-core NPU developed by Rockchip, which can work together or independently, so as to flexibly allocate computing power, avoid redundancy, and the comprehensive computing power can reach 6 TOPS; The introduction of INT4/INT8/INT16/FP16 hybrid operation increases the MAC utilization rate by more than 28% and upgrades the 2.0 RKNN TOOLkit2 suite with strong compatibility. Even if customers want to add more functions to the product, adding more information and special effects to the screen in real-time, they can be easily satisfied.
Not only the function should meet the needs of customers, but also the quality of products should be stable and reliable. Forlinx Embedded FET3588-C CPU board will go through a strict power aging process and full-function test, and the company strictly executes ISO9001 quality system, from controlling the operation process to standardizing the production standard, which can ensure the 100% qualified rate of the products from the factory, and is responsible for the quality and customers, and provides the stable performance support for the customers' high-end applications.
The above is the 8K panoramic camera solution based on FET3588-C core provided by Forlinx Embedded for customers, and we also hope to provide help for your project selection.
Related products: