FORLINX Embedded Launches SOM based on NXP i.MX 9352
FORLINX Embedded, an NXP Gold Partner, has officially released the FET-MX9352-C system on module(SoM) and OK-MX9352-C single board computer(SBC), both based on NXP's i.MX93 SoC following an early engagement program with NXP's i.MX 93.

"As the first applications processor of the NXP i.MX 9 series, the i.MX 93 family will provide efficient, fast and secure machine learning for edge computing," said Robert Thompson, Director, Secure Connected Edge Ecosystem for NXP Semiconductors. "The SOM from FORLINX Embedded will help users shorten their product time to market and realize the full potential of the i.MX 93 family of devices destined for edge computing, lightweight AI and IOT applications."
The NXP i.MX 93 applications processor adopts a multi-core heterogeneous architecture, integrating two Arm® Cortex®-A55 multi-tasking cores up to 1.7GHz and one Arm Cortex-M33 real-time core. The heterogeneous architecture helps achieve the vital mix of high performance and low power consumption for customers..

NXP's i.MX 93 SoCs also include the Arm Ethos™ U-65 microNPU, with 256 MACs per cycle and 0.5 TOPS computing power, running at 1 GHz, which can enable fast and power efficient machine learning acceleration on the edge, making low-cost AI applications possible.
The FET-MX9352-C system on module provides a wealth of peripheral interface resources, ease of use and versatility. Users can easily expand rich features to meet the long-term and stable operation requirements of end terminals in harsh industrial environments. All components of FET-MX9352-C system on module are industrial-grade, including capacitors, resistors, and connectors, working temperature -40℃~+85℃.

The i.MX 93 family is part of NXP's Product Longevity program to help ensure a stable supply of products for embedded designs. Designated participating products developed for the automotive, Industrial, telecom and medical segments are available for a minimum of 15 years. FORLINX Embedded also provides the same supply guarantee for FET-MX9352-C system on module, supporting customers with long life cycle terminals in industries such as industrial, medical, transportation, and Internet of Things.

About Forlinx
FORLINX Embedded Technology Co., Ltd. is focusing on the R&D, production and sales of embedded core control systems. As one of the earliest companies engaged in embedded technology in China, FORLINX Embedded continuously build an efficient R&D system since 2007, with a first-class software and hardware R&D team, and has successfully helped 20,000 companies complete the rapid development of products to market in the new round of industrial transformation.
Related products: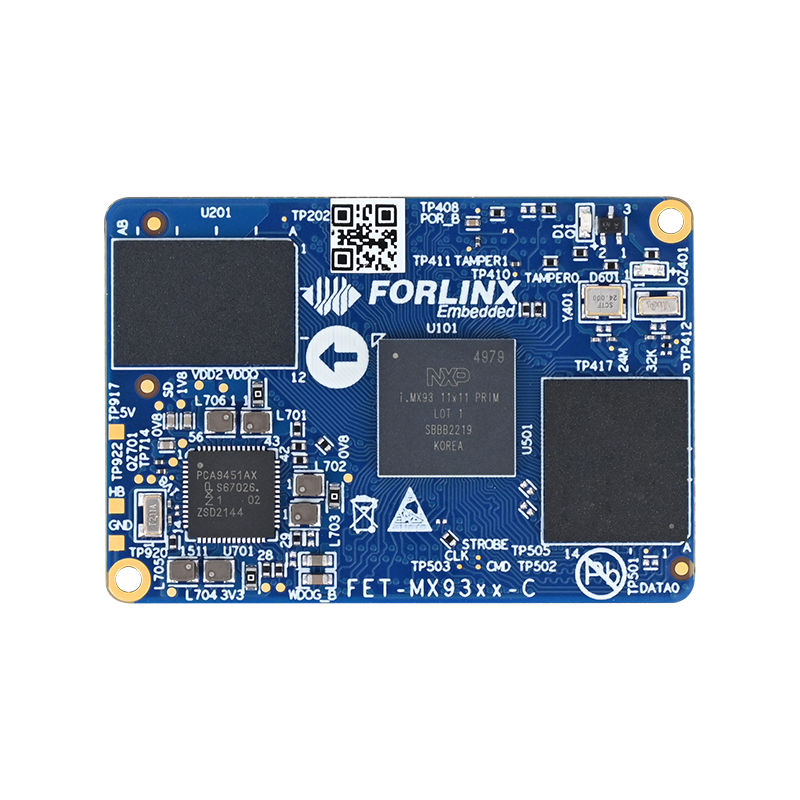 FET-MX9352-C System on Module