FCU2201 Fanless Embedded Computer With 5G/4G Optional, Dual Gigabit Ethernets, WiFi
FCU2201 is fanless embedded computer launched by Forlinx, carries ARM Cortex-A53 processor, up to 1GHz. It can meet the performance requirements of local data processing and edge computing. Applicable to industrial IoT, smart city, environmental monitoring, smart factory, smart power, smart water, smart agriculture, security monitoring.
It is specially designed for industrial data acquisition and processing. It supports 5G, 4G, Ethernet, dual-band Wi-Fi, RS485, RS232, and can be used for uplink network access and downlink Connection of devices such as sensors.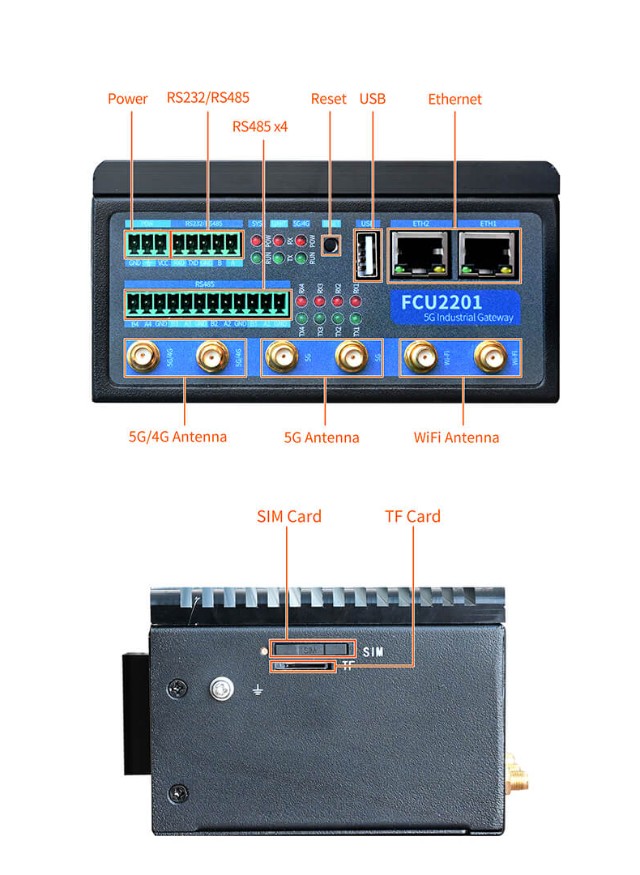 FCU2201 Embedded Computer Specifications:
SoC - 64-bit ARM Cortex-A53 processor, up to 1GHz, meeting the performance requirements of data local processing and edge computing;
RAM - 512MB
ROM - 8GB
Extended storage - TF card slot
5G/4G - 5G or 4G modules are optional, which can help users quickly access the Internet and achieve safe and reliable data transmission;
Ethernet - 2 Gigabit Ethernet, with ESD, EFT- Level 3, providing reliability while accessing a variety of Ethernet devices;
WiFi - dual-band WiFi, STA/AP, only supports 2.4GHz in AP;
USB - 1*USB2.0, which can connect to USB disk for extended storage or to update OS;
Working environment: -40°C to +80°C;
Serial port:
- 5* RS485, with ESD, EFT- Level 3
- 1* RS232, multiplexed with RS485
Multiple protocols and components - support TCP/IP, FTP, NTP, SSH, DHCP, Sqlite, Telnet, Docker, Python, minimizing the difficulty of secondary development for users
FCU2201 supports wall-mounted and rail type installation, with overall EMC protection design, enhancing anti-interference capability. Support Ubuntu18.04, OpenWrt for different development project, shorten your development cycle.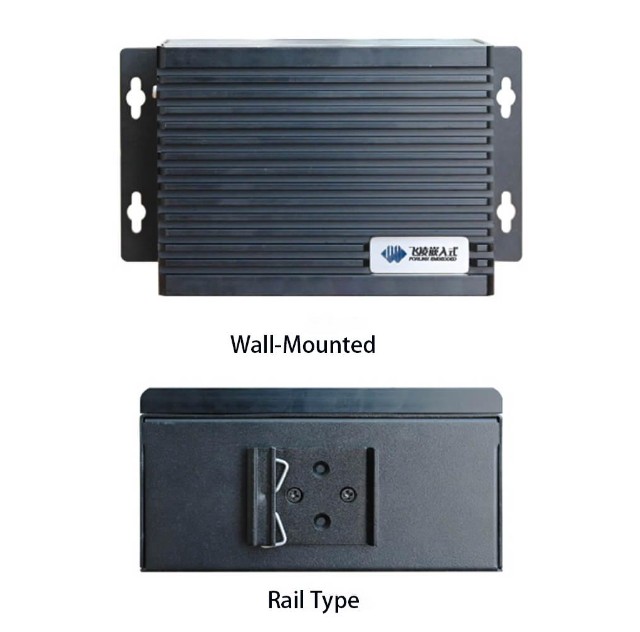 Now FCU2201 is hot selling. Volume discounts are available for orders.
You can get details on the product page, or consult Forlinx sales online.
Related products: