Quad Core Cortex-A7
Cortex-A7 Processor Overview
Regarding the Cortex-A7 processor, once rated as arm's most effective application processor developed to date, it significantly expands ARM's low-power leadership in entry-level smartphones, tablets, and other advanced mobile devices. The Cortex-A7 processor is an energy-efficient ARMv7-A architecture-based processor introduced by ARM, using a 28nm/40nm manufacturing process for single-core multi-core MCUs, characterized by outstanding low power performance based on guaranteed performance.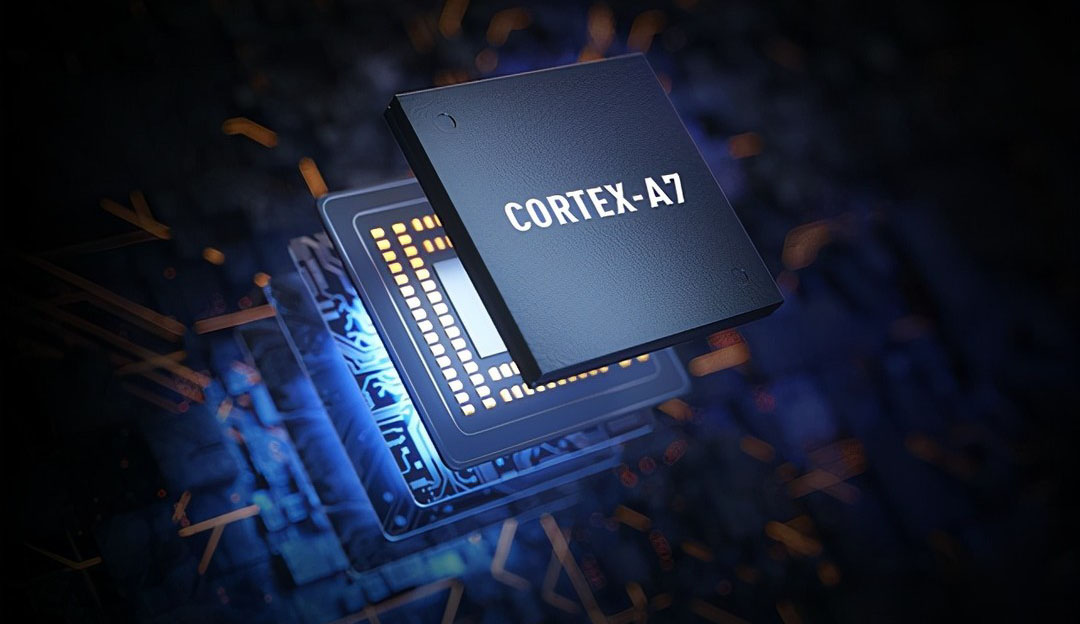 What about the Cortex-A15 Vs Cortex-A7 quad-core processors?
The Cortex-A7 quad-core processor has exactly the same architecture and feature set as the Cortex-A15 processor, the CortexA7 is 100% ISA compatible with today's mainstream Cortex-A15, and the A7 supports new virtualization instruction sets, integer division, and 40-bit memory addressing. This means that any code running on the A15 core can run on the A7, but the operation is slower. But makes sense for the SoC chip to be equipped with both Cortex-A15 and Cortex-A7, both of which can also be switched instantly depending on the task load, a mechanism ARM calls big.LITTLE. "For this part, ARM's official website describes "the cortex-A7 processor with exactly the same architecture and feature set as the Cortex-A15 processor, except that the microarchitecture of the Cortex-A7 processor focuses on providing optimal energy efficiency, so both processors are available in big. Work together in a LITTLE configuration to deliver the ultimate combination of high performance and ultra-low power consumption.
Is Cortex-A7 good?
The Cortex-A7 has the advantage of being more performing, consuming less power and less expensive than the Cortex-A8, and is also compatible with the Cortex-A15 ISA. Arma's outlook for the Cortex-A7 is: "As a stand-alone processor, the Cortex-A7 can match entry-level smartphones below the $100 price point for the period 2013-2014 with high-end smartphones for $500 in 2010."
Which of Forlinx's core board products are based on the Cortex-A7 quad core
Based on the Allwinner T3 / A40i processor (compatible with two processor hardware and software), it supports hardware encryption and integrates power management. The processor is a quad-core Cortex-A7, 1.2GHz main frequency, integrated GPU Mali400 MP2, strictly industrial grade. Supports 8 serial, dual-pass, digital camera, analog camera, LVDS, HDMI, MIPI, video hardware codec, SATA and other rich functions, suitable for automotive, power, medical, industrial control, Internet of Things, environmental protection, intelligent terminals and other fields.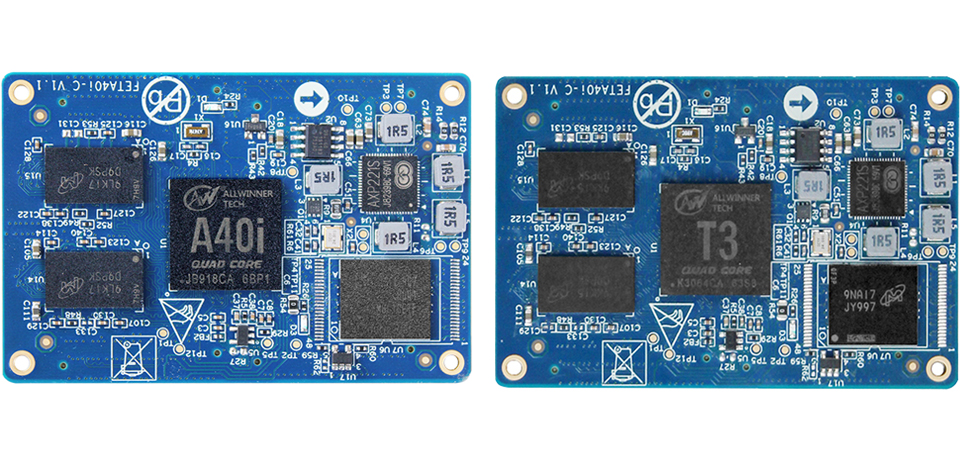 Android | Ubuntu | embedded Linux multi-system
Allwinner Cortex-A7 quad-core processor support Android, Ubuntu, embedded Linux systems, rich software resources, support a variety of application development, new versions of the operating system and UI framework for your products to bring greater security and cooler human-computer interaction experience, can facilitate office learning, gaming entertainment, software development, project implementation ...
A wide range of peripherals
The core board supports 8 serial ports, 2 network ports, supports RS-232, RS-485, RS-422, ZigBee, LoRa, BD&GPS, Bluetooth, RFID, various sensors, meters, micro printers, and supports dual network redundancy, Internal and external network isolation, switch expansion.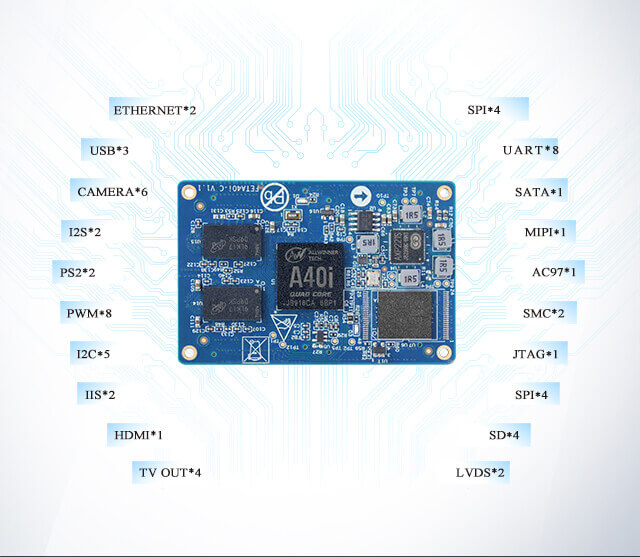 Related products: