Realization of Radar-Vision Integration Machine Based on FETMX8MP-C SoM
Road sensors are mainly used to collect data information on road conditions and provide raw data for the roadside sensing network. The requirements for intelligent transportation are developing towards informationization, intellectualization, real-time, and accuracy, and the perception of road information is becoming more and more sophisticated, thus putting forward higher demands for road sensors.
Compared to traditional sensors that can only obtain information about the lane and speed of a vehicle in a section or at a specific moment. The radar-vision fusion integrated system utilizes mmWave radar, high-definition video processing, and AI deep learning algorithms to achieve all-weather and holistic perception of the road.
It can detect the flow, speed, type, queue length, and debris of vehicles on the road.
It can detect and identify accidents such as traffic congestion, breakdowns, and collisions on the road, as well as pedestrians, obstacles, and animals. It is also capable of automatically issuing warnings.
The radar-vision fusion integrated system has a wide range of applications and can be installed on the sides of roads. It can be installed independently on poles or utilize existing road lamp poles. It is commonly applied in crucial areas of urban transportation , key bridges, tunnels, key sections of highways, and critical monitoring areas.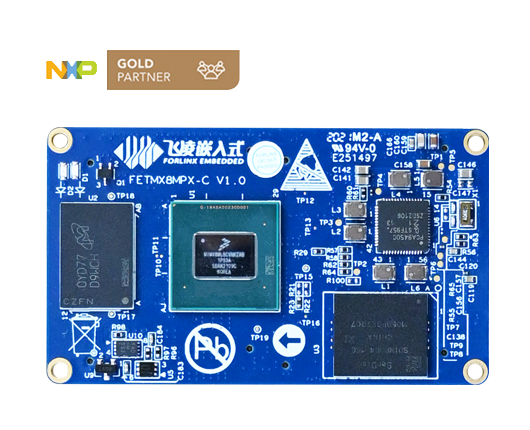 Forlinx Embedded recommends using FETMX8MP-C SoM. The core board is designed based on the NXP i.MX 8M Plus processor, equipped with four Cortex-A53 cores with a maximum frequency of up to 1.6GHz and one Cortex-M7 core for real-time control.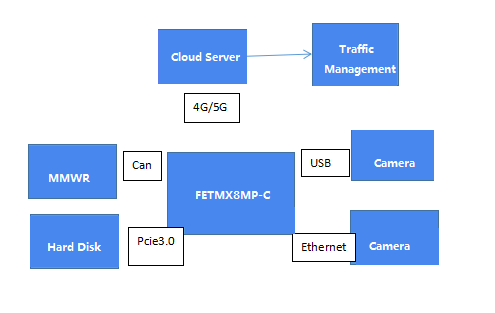 High Performance: It is equipped with a built-in NPU, providing high AI computing power of up to 2.3 TOPS to meet lightweight edge computing requirements.And it is paired with 32-bit LPDDR4 memory, with a high data rate of up to 4.0 GT/s.
Low Power Consumption: 14nm FinFET,Applications running <2.0W,Deep Sleep Mode < 20mW, to meet the power requirements of mobile devices.
Powerful Image Recognition: Dual hardware ISP (Image Signal Processor) supports resolutions of up to 12MP and provides an input rate of up to 375M pixels per second. This significantly enhances the image quality.
Mainstream AI Architecture: tensorflow-lite, armNN, OpenCV, Caffe, etc. to facilitate machine learning.
Advanced multimedia features: supports multiple hardware codec types: 1080p60, h.265 / 4, VP9, VP8.
Rich High-speed Interface Resources: 2 Gigabit Ethernet, 2 dual-purpose USB 3.0/2.0, PCIe Gen 3, 3 SDIO 3.0, 2 CAN FD, bringing more possibilities for high-speed signal transmission.
Related products: