New Multimedia Core - Forlinx OKMX8MM-C EVK
Driven by science and technology, industries such as industrial control, artificial intelligence, Internet of Things, intelligent transportation, and smart cities are developing rapidly. In order to realize more and more functions of their own products, various industries for equipment hardware products are also constantly putting forward new requirements. NXP introduces the first embedded multicore heterogeneous application processor built with 14nm LPC FinFET advanced process technology i.MX 8M Mini, providing faster speeds and higher power efficiency for any general purpose industrial and IoT application.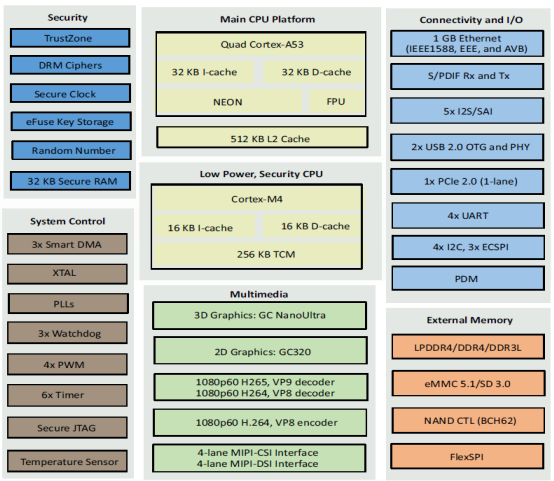 To meet the requirements of technology development and the needs of customers in various industries, Forlinx introduced the OKMX8MM-C evk based on NXP's i.MX 8M Mini series chips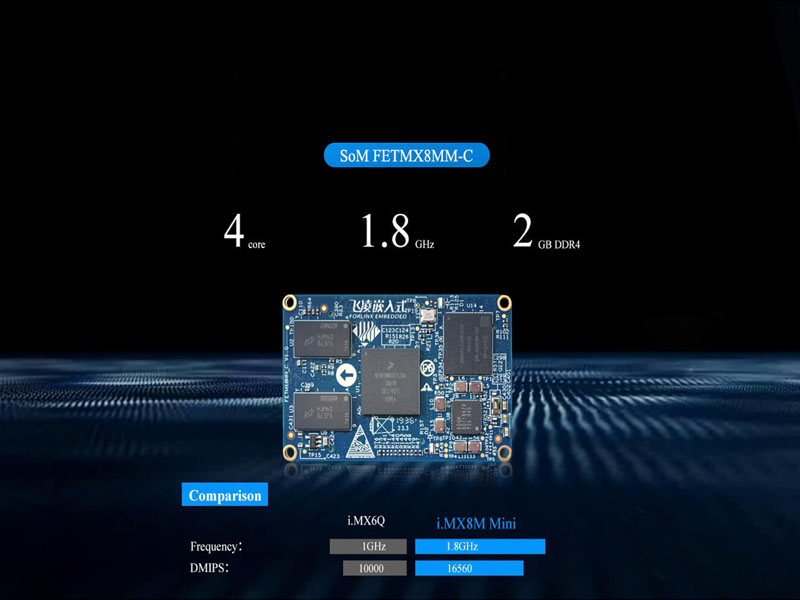 Forlinx OKMX8MM-C EVK with multi-core heterogeneous processor, 4 Cortex-A53 cores and 1 Cortex-M4 real-time processor, core with 14nm LPC FinFET process to reduce power consumption, support DDR4 memory, support for 2D and 3D graphics acceleration, support for 1080p60 H.265/VP9 video hard decoding, support for 5 SAI channels, available in a variety of audio interfaces Support for MIPI DSI 4 data lanes display, one gigabit ports and rich interfaces, and support for Android and Linux dual operating systems.
Forlinx OKMX8MM-C EVK Features:
Multi-core isomer High energy and low consumption
Multicore heterogeneous processor, 4 [email protected] cores plus 1 Cortex-M4@400MHz real-time processor;
The 14nm LPC FinFET process significantly reduces power consumption and allows performance to leapfrog again.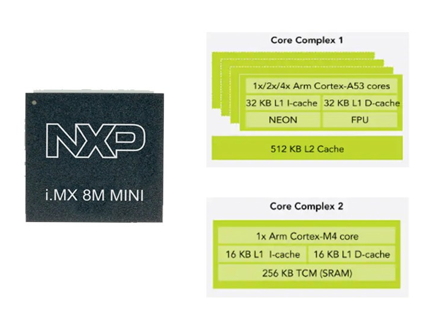 High-definition vision, wonderful presentation
Supports 1080p60 H.265 and VP9 video decoding, which is 50% more efficient than the average decoding efficiency of H.264 and vp8.
The 1080P 60fps 4-channel MIPI-DSI display interface enables a high-quality user visual experience with a stand-alone 2D/3D GPU.
Multi-digital audio interface
5 SAI channels with support for I2S, AC97, TDM and S/PDIF multi-digital audio interfaces for hi-fi music systems and speech recognition applications.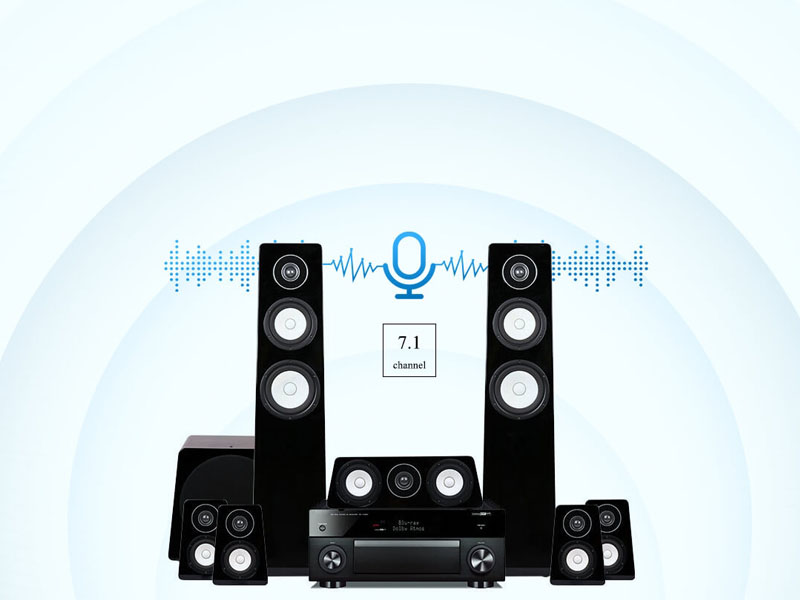 Real-time task processor with lower power consumption
Cortex-M4 real-time task processor, main frequency 400MHz, faster to run, lower sleep power consumption and higher real-time performance than Cortex-M3 to increase floating-point operations
Pin rich and scalable
The base plate extends the rich interface of 1 gigabit network ports, 1 UART, 3 USBs, 1 RS485, 1 way 4-laneMIPI display interfaces.
Long supply program
As the official IDH of NXP, the stable longevity of product program is up to 10 years.
Process quality is safe and reliable
Industrial-grade design to ensure stable operation 24/7 in the harsh industrial environment of dust, high temperature and vibration.
A wide range of applications
Can be used in industrial objects, face recognition, IOT gateway, robotics, drones, consumer electronics, industrial control, vehicle control, smart medicine, two-way video conferencing, image analysis, digital signage, machine vision inspection and other fields.
Related products: