New Release | Forlinx Launches RK3588 SoM And Its Development Board
In November 2022, Forlinx launched FET3588-C SoM and OK3588-C development board, based on Rockchip's new generation flagship RK3588. It's 4-core [email protected] plus 4-core [email protected]. A great improvement of processing capability and intelligence for AIoT terminals. The SoM can run Android 12.0 now. Ubuntu and Linux will be released later. For further news, please keep following us.
The size of FET3588-C SoM is 50mm x 68mm, an exquisite core board. It carries Rockchip RK3588, 4GB/8GB LPDDR4x, 32GB/64GB eMMC, and adopts board-to-board connection (4*100pin, 0.4 mm spacing, combined height 1.5mm). The module can operate efficiently in working environment of 0℃to 80℃.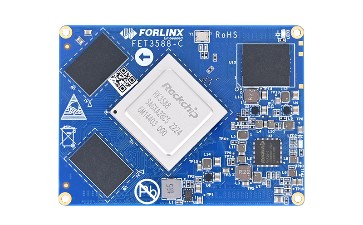 OK3588-C development board is to evaluate FET3588-C SoM. Its carrier board has developed a wealth of peripheral devices and interfaces, such as serial ports, 2*USB3.1, 1*PCIe3.0, 2*10/100/1000 Mbps Ethernet, 1*TF card slot, 1*M.2 for 4G/5G Module, 5*MIPI CSI, 2*CAN, WI-FI 6&Bluetooth 5.3, 9*GPIO...with 48 million pixel ISP3.0, support a variety of display interfaces, 1*HDMI 2.1, 1*eDP 1.3, 2*DP 1.4, 2*MIPI-DSI, and four different displays, up to 7680x4320@60Hz, which can provide ultimate visual experience.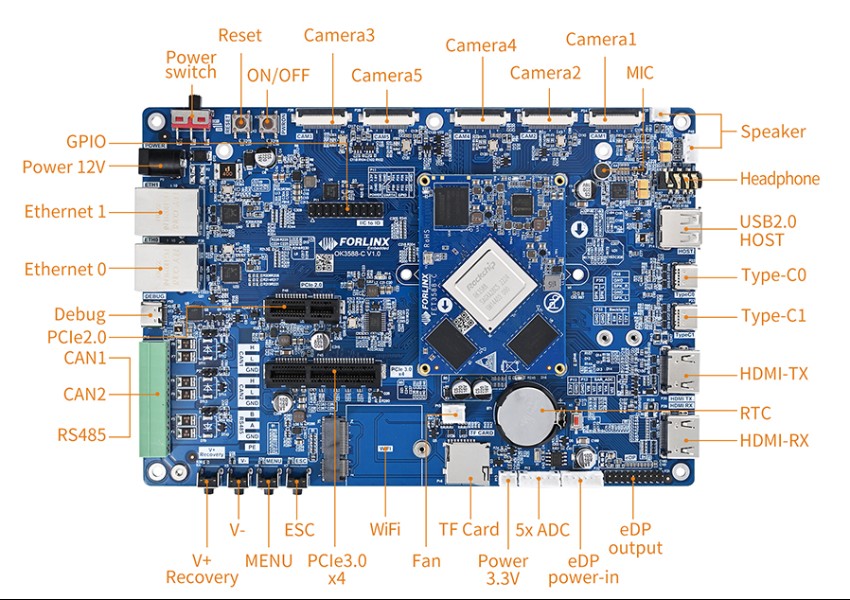 OK3588-C Development Board Top-view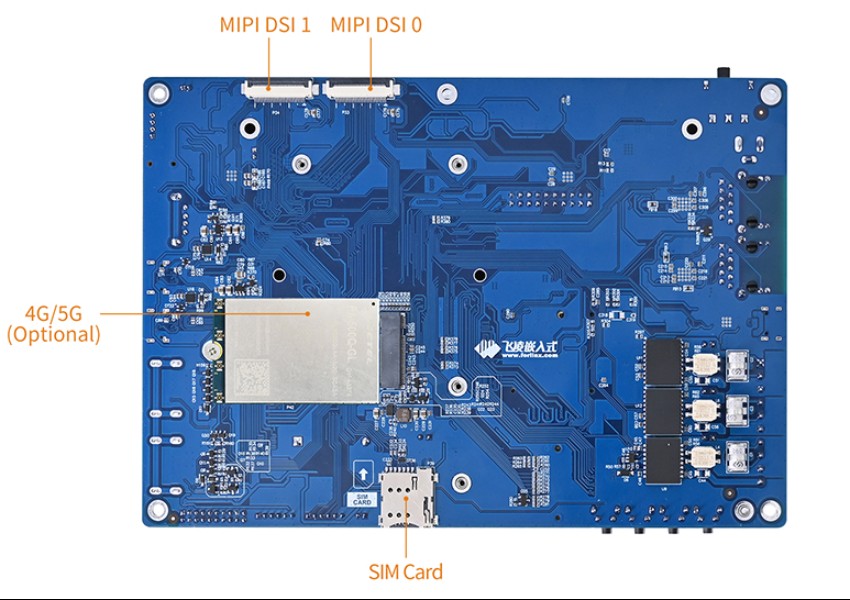 OK3588-C Development Board Bottom-view
Forlinx provides RK3588 development kit together with related accessories, optional for OV13850 camera module, 7 '' MIPI display, 4G module, and 5G module to help users develop quickly. Of course, development resources, like kernel and driver source code, user manual, schematic...
Forlinx RK3588 SoM and its development board are available for 4GB DDR4 plus 32GB eMMC and 8GB DDR4 plus 64GB eMMC. For detailed information, please refer to FET3588-C SoM page and OK3588-C development board page.
Related products: