Forlinx Embedded Invited to Participate in NXP Ecosystem Summit
On October 10, 2023, NXP Ecosystem Summit was held at the Renaissance Hotel in Shenzhen Bay. Forlinx Embedded, as a NXP Golden Partner, was invited to attend this forum and engage in in-depth discussions with numerous partners from the intelligent industrial sector. The aim was to exchange market trends and industry insights and collectively promote the development of future markets.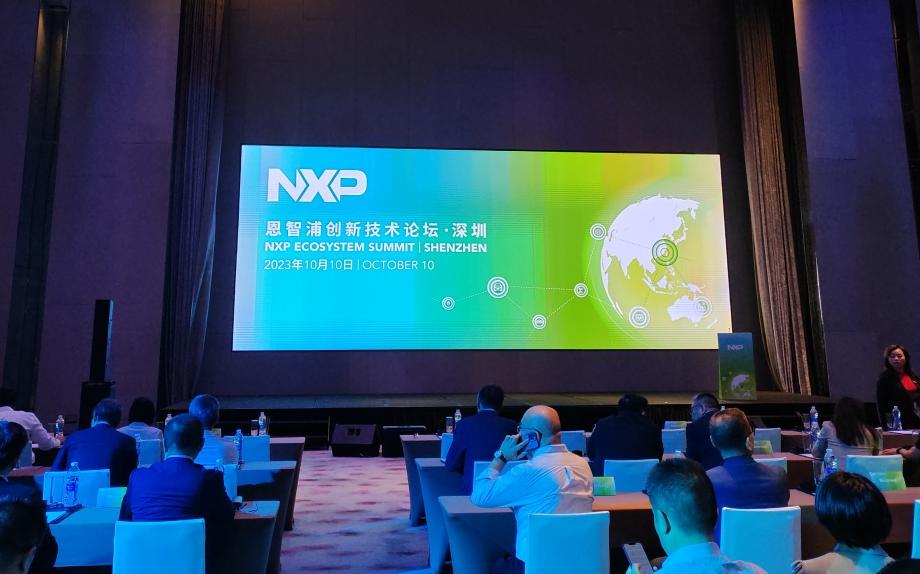 In this forum, Forlinx Embedded displayed an industrial camera solution designed using the OKMX8MP-C development board, which supports a 4K HDMI display. The vision part of the solution integrates dual ISPs, supports high dynamic range (HDR), and can adapt to harsh industrial environments. With a 4K@30fps camera, it has super processing power in video capture. It can be widely used in the intelligent industry, artificial intelligence, AGV, machine vision, HMI, and other fields.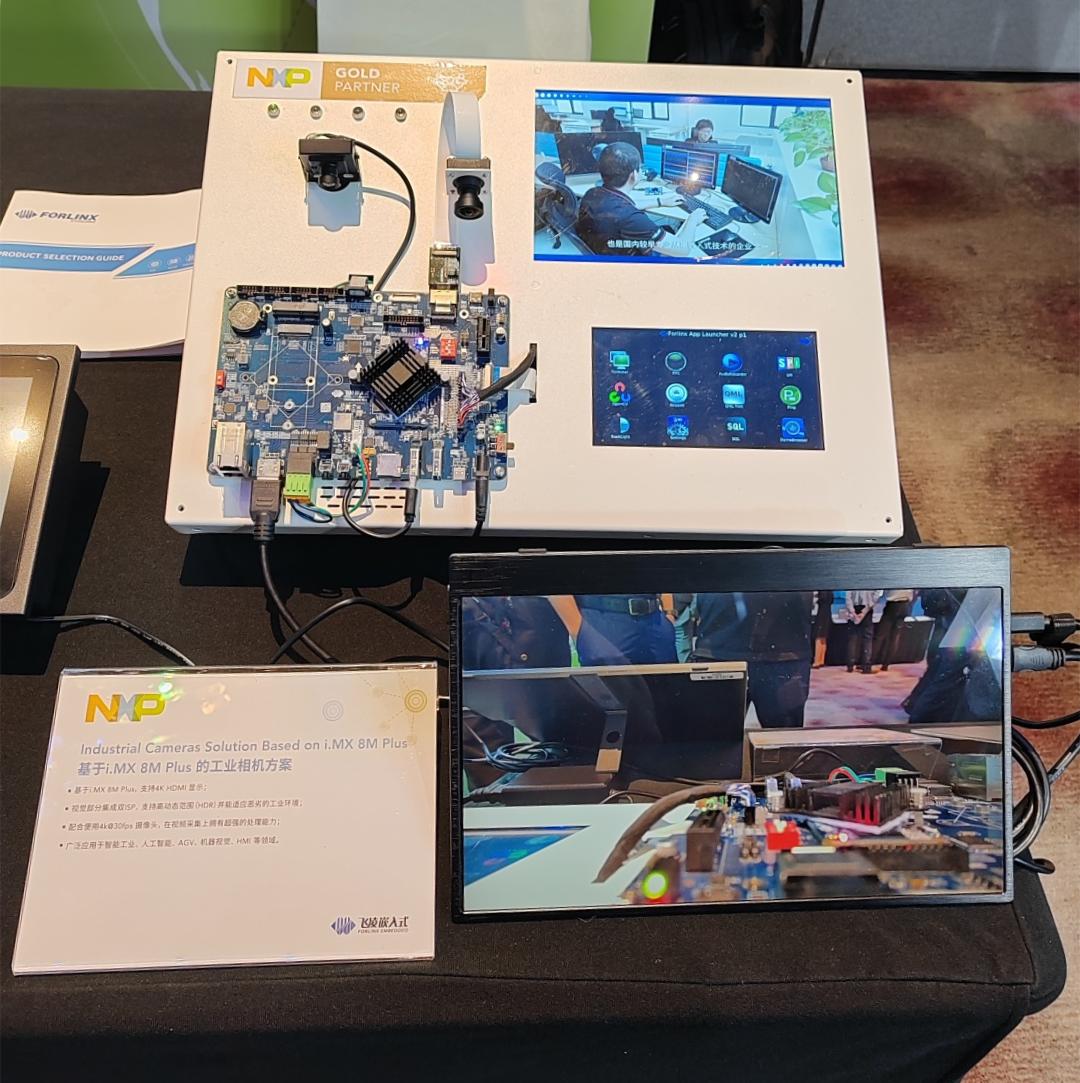 At the same time, Forlinx Embedded also introduced the FET-MX9352-C SoM and OK-MX9352-C development board, both designed based on the NXP i.MX 9352 processor. Forlinx Embedded commenced product development in the α phase of the i.MX 9352 and globally launched it in December 2022. It is dedicated to empowering efficient, fast, and secure machine learning at the edge, making low-cost artificial intelligence applications possible.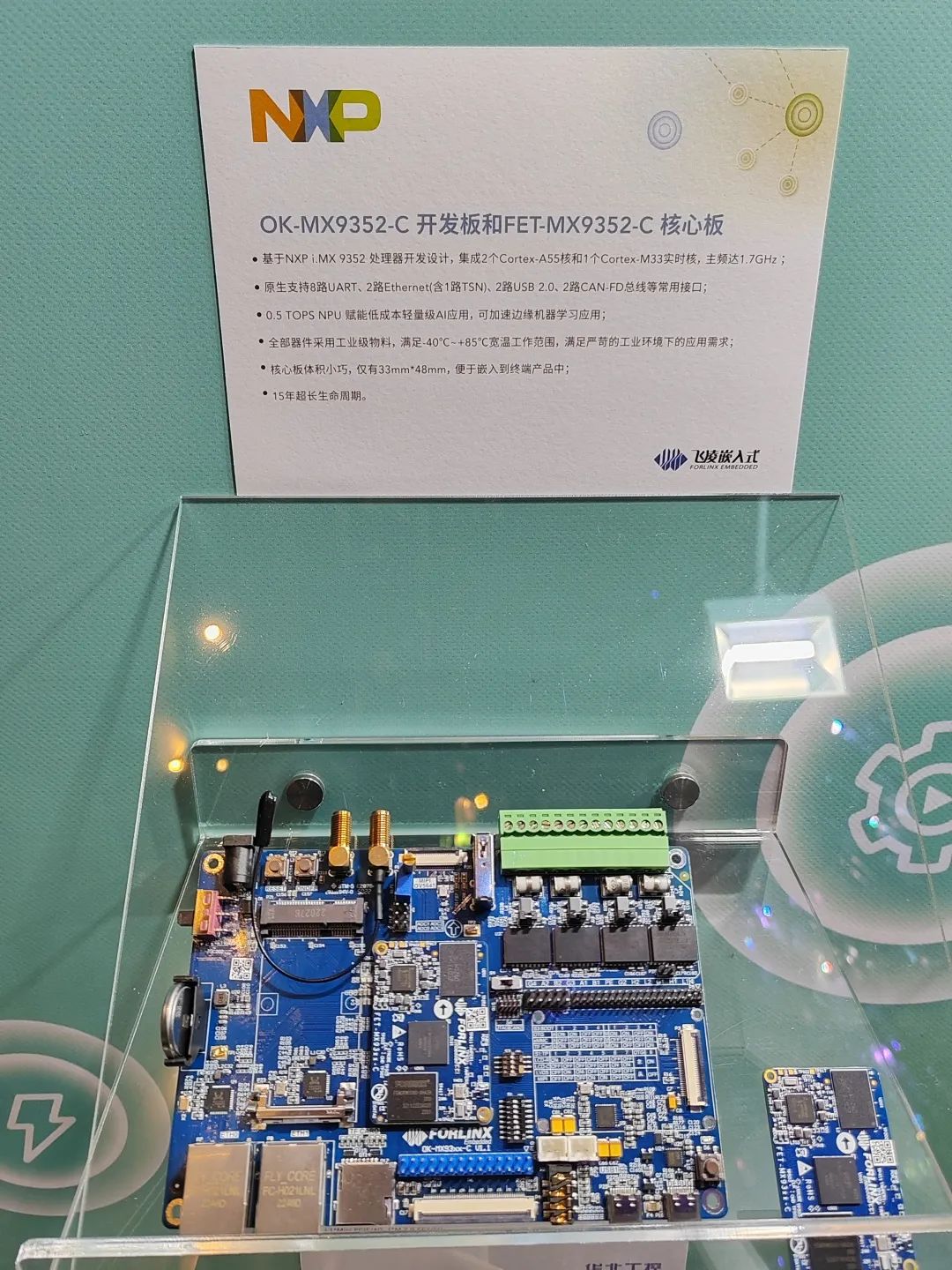 Since 2014, Forlinx Embedded has maintained a close collaboration with NXP. They have launched over 20 SoM products based on NXP processors, including the i.MX6, i.MX8, LS, i.MXRT, and i.MX9 series. They have been widely applied in various fields, such as artificial intelligence, smart healthcare, intelligent transportation, and smart cities, enabling intelligent upgrades for customer products.
NXP Ecosystem Summit has enabled Forlinx Embedded to meet many excellent partners in the industry. Forlinx Embedded will continue to take advantage of NXP's eco-cooperation system to provide better solutions for more users, making customers' development easier and more efficient, and making products smarter and more stable.