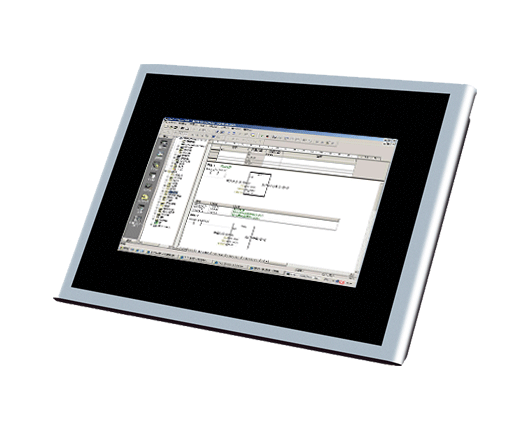 All-in-one HMI Tablet/ Mini PC FDU070S-R01
FDU070S-R01 is an all-in-one tablet or mini PC designed by Forlinx based on SoM FET1052-C which is based on NXP Cortex -M7 featuring processor i.MX RT1052 . It operates at speeds up to 528MHz to provide high CPU performance and best real-time response. The i.MX RT1052 processor has 512 KB on-chip RAM,which can be flexibly configured as TCM or general-purpose on-chip RAM. 16MB/ 32MB SDRAM, 4MB/ 16MB QSPI-NorFlash are optional.It's integrated with peripherals such as RS485, RS422, RS232, CAN, USB, Ethernet, TF card, 2Kbit eeprom, 64Mbit QSPI NOR Flash, RTC, speaker and buzzer which are all ready-to-use. The display is a 7'' LCD with resolution of 1024x 600.
Simple structure, flexible assembly
The design of the instrument structure has been carefully considered, so that the structure is as simple as possible, and the reliability of the product is improved.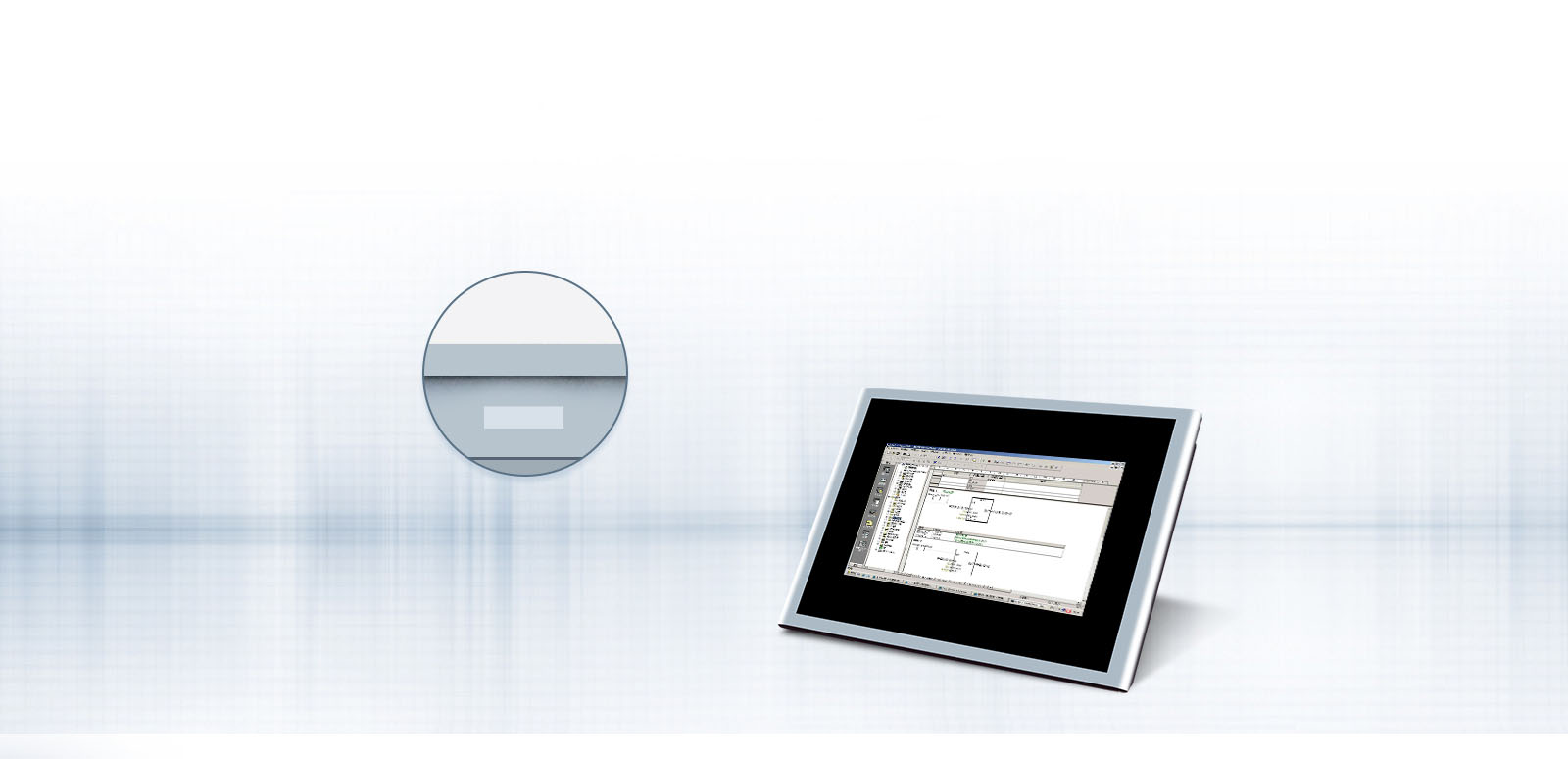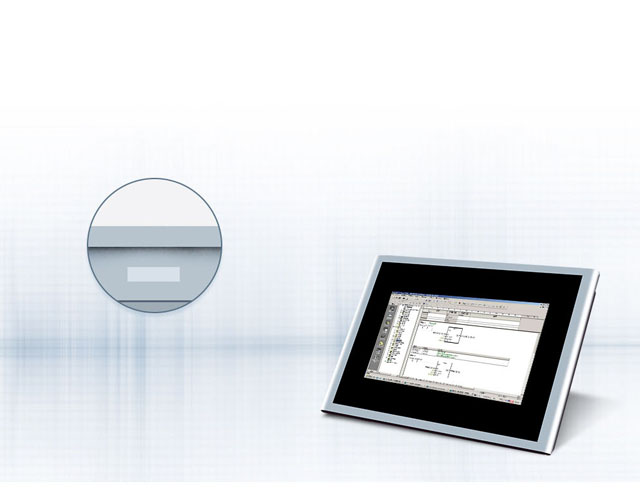 The interface is smooth and easy to operate
User-friendly resistive touch screen panel design, easier to operate, user-friendly, 7-inch large screen.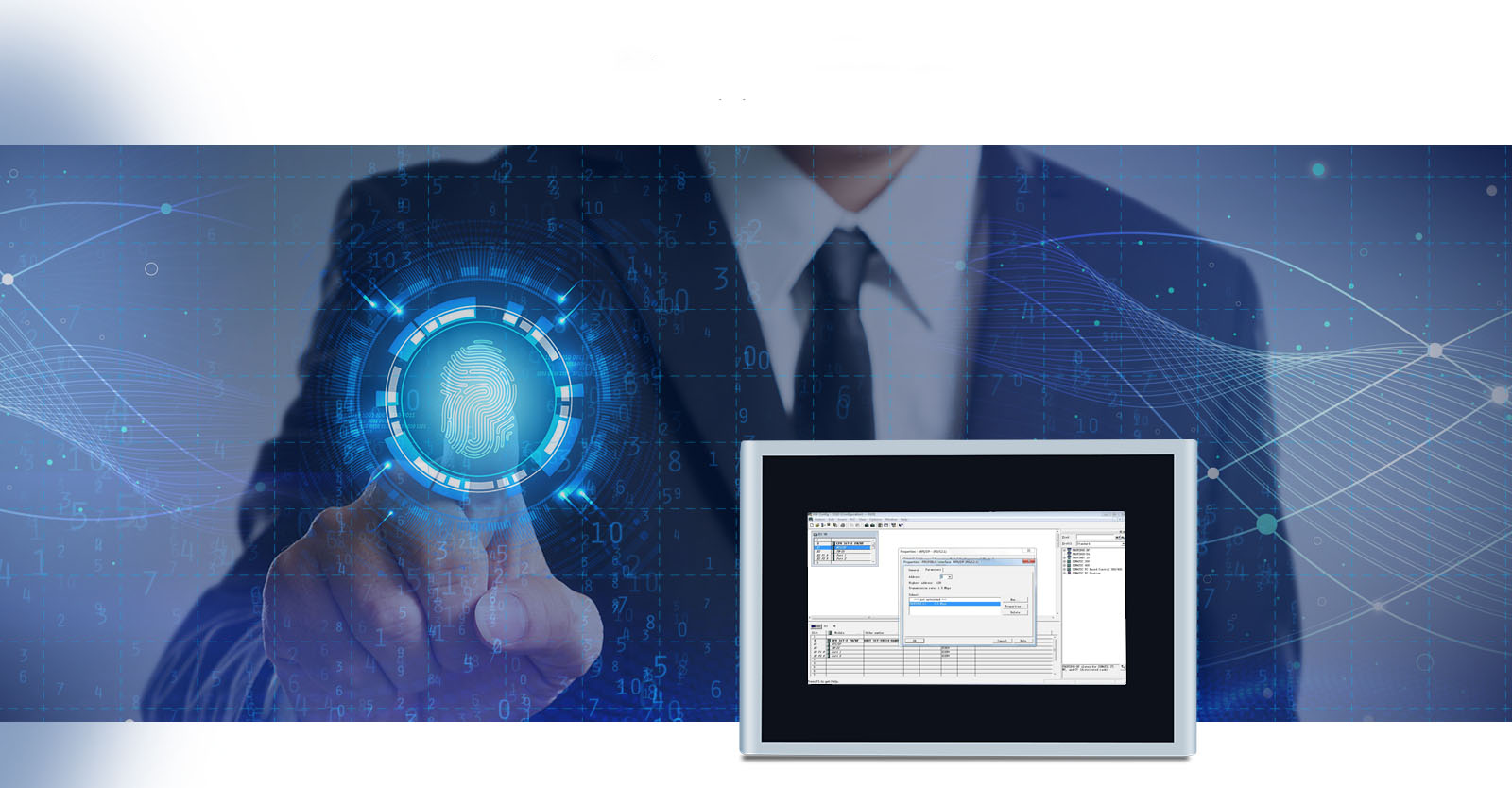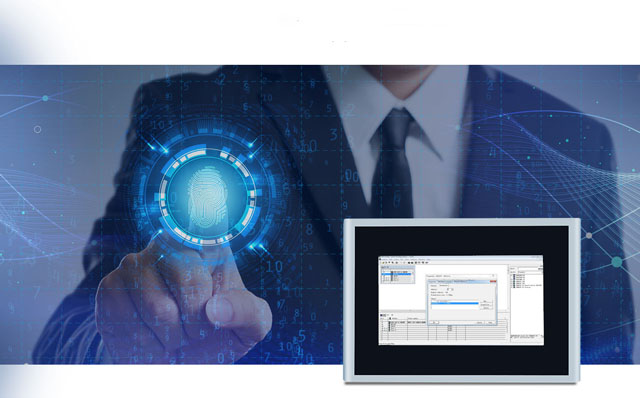 Excellent performance and powerful
With NXP high-performance Cortex-M7 embedded microprocessor as the main controller,
it has the performance of application processor and the ease of use and real-time of microprocessor, which makes the device very reliable, stable and easy to use.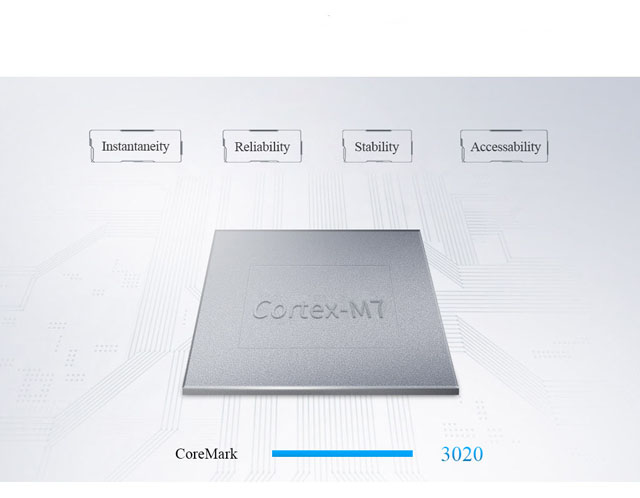 Rich interface, static protection
Internal integration RS485, RS422, RS232, CAN, USB, Ethernet port, TF Card, 2Kbit eeprom,
64Mbit QSPI Norflash, RTC, audio SPEAKER output, buzzer and other functions and modules, communication interface for isolation static protection;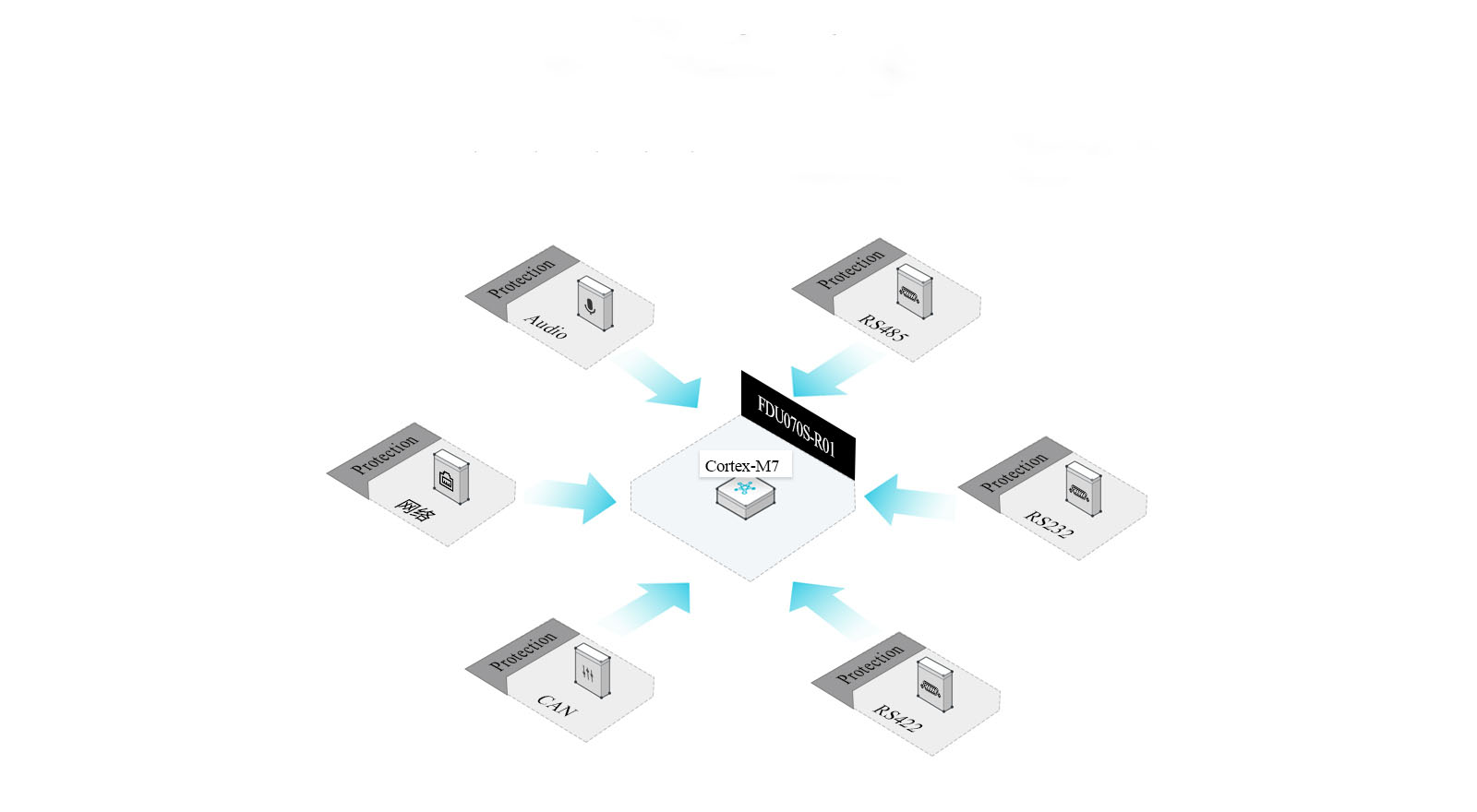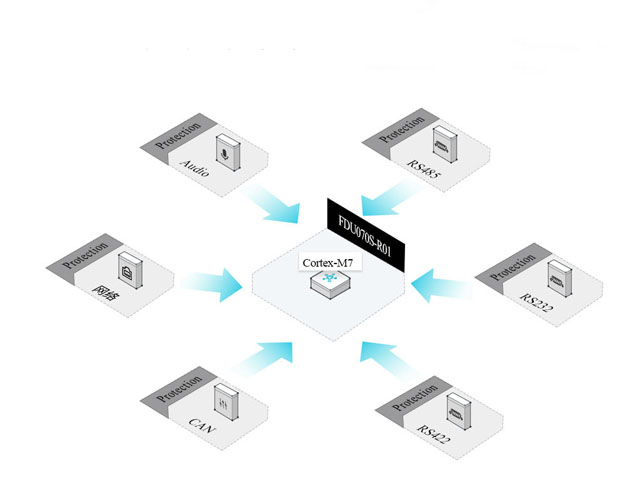 High-fidelity audio output
Built-in independent audio module for button broadcast, voice broadcast, and audio playback
Secondary development is possible, simple programming method
The device can be re-developed through the USB or SWD interface, and the interface display and communication data format can be changed arbitrarily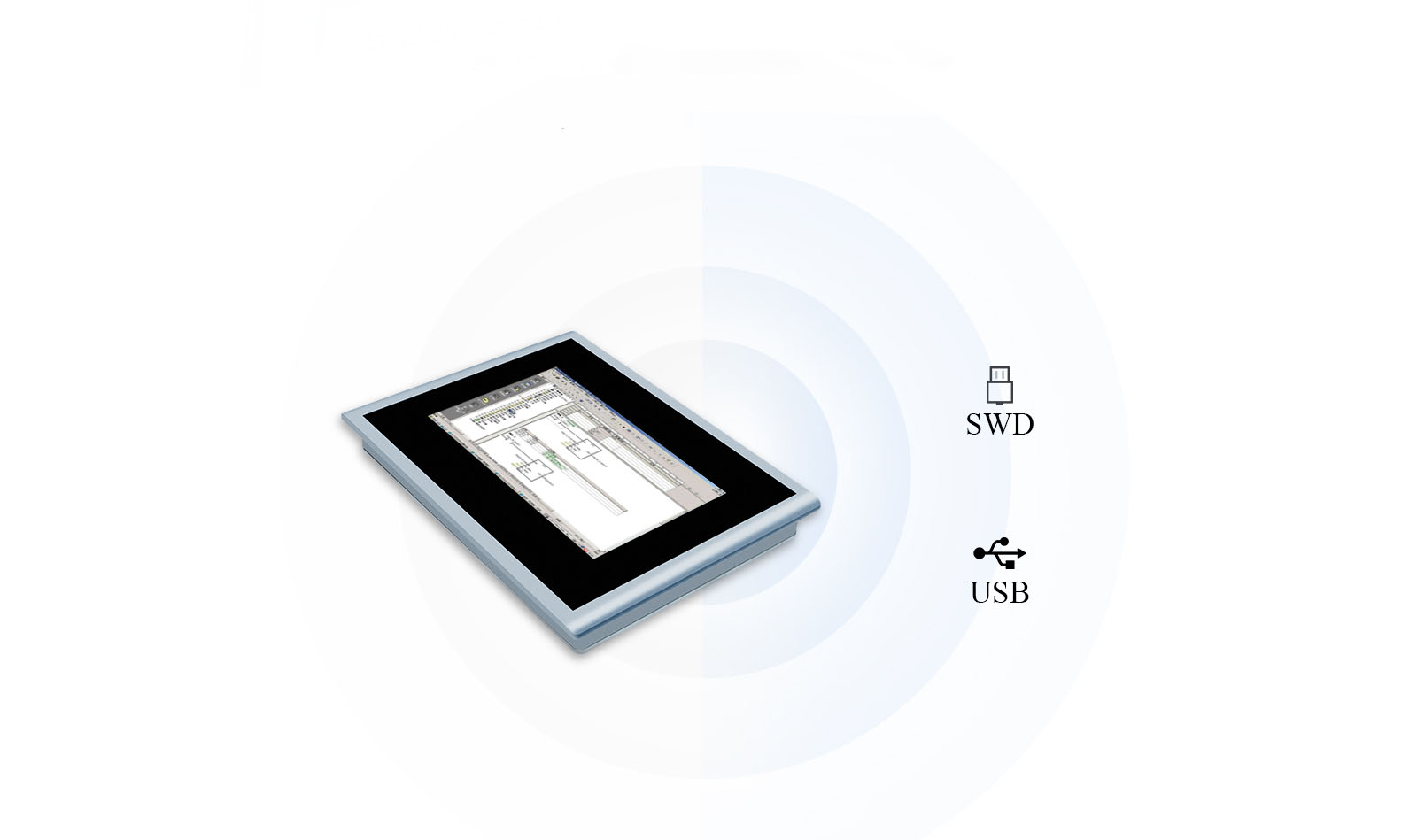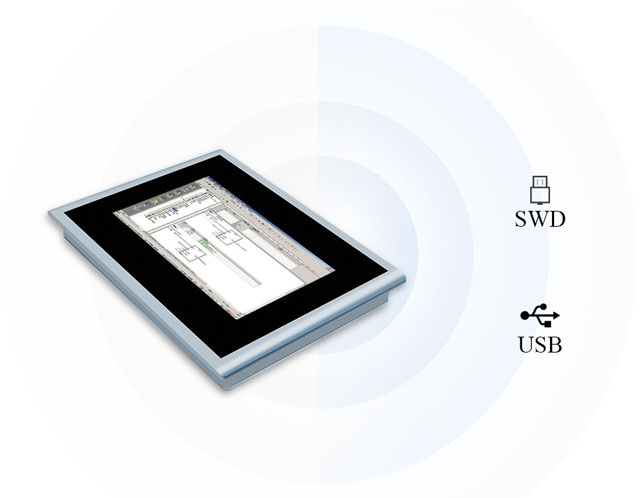 Low power consumption
MPU performance, MCU power consumption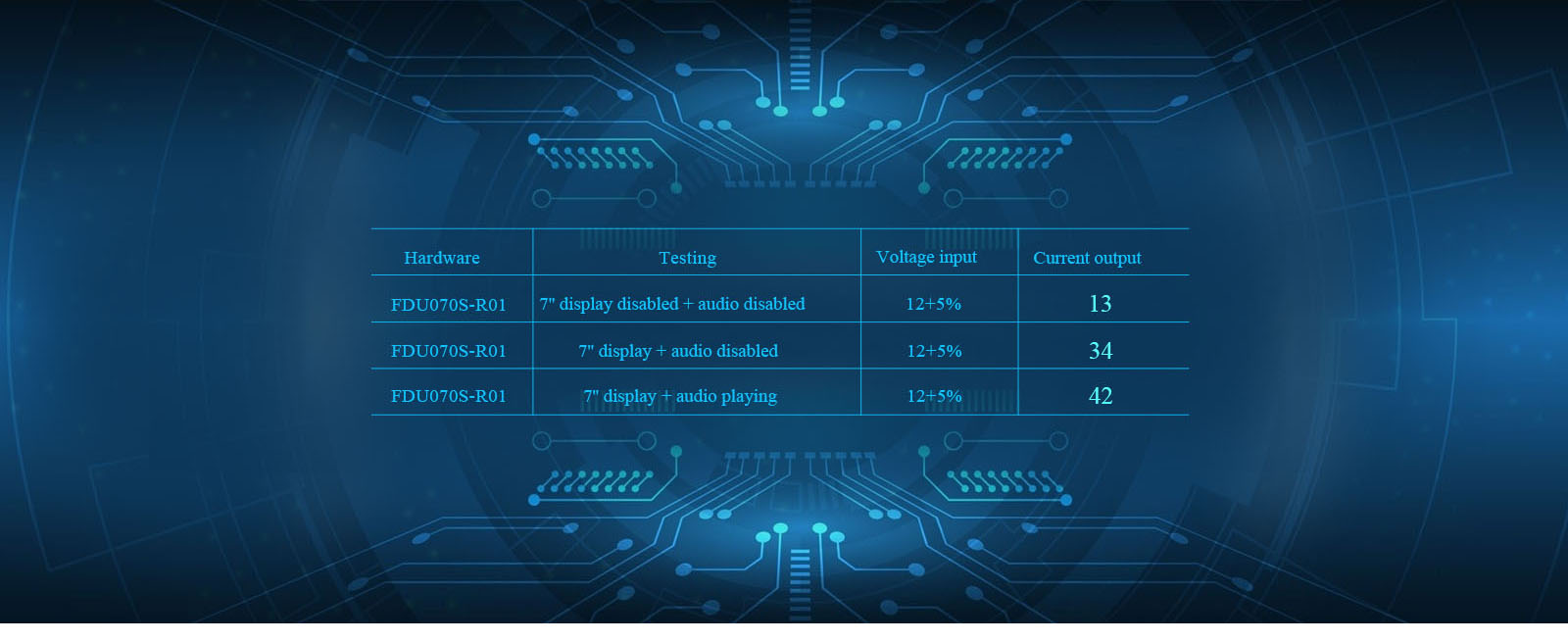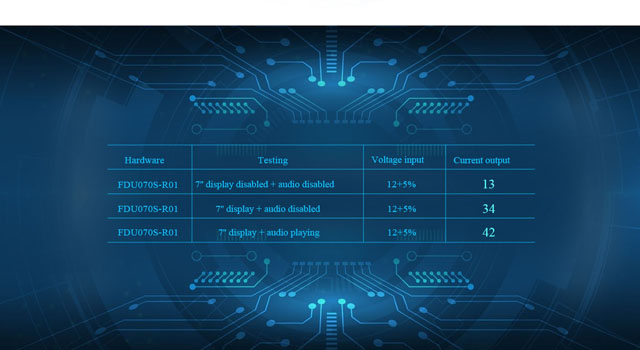 Application areas
Power industry, industrial control , Internet of Things, PLC, inverters, etc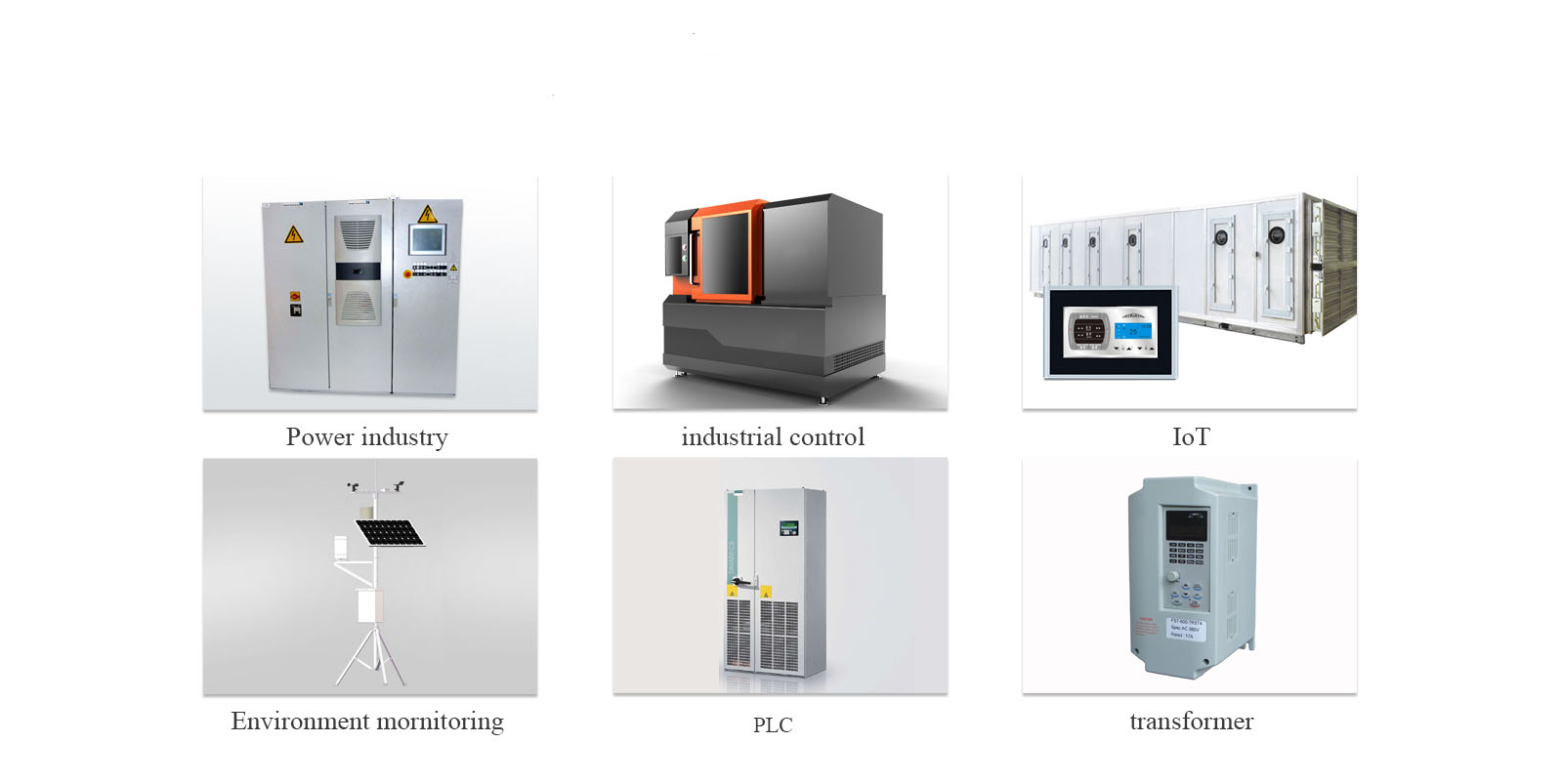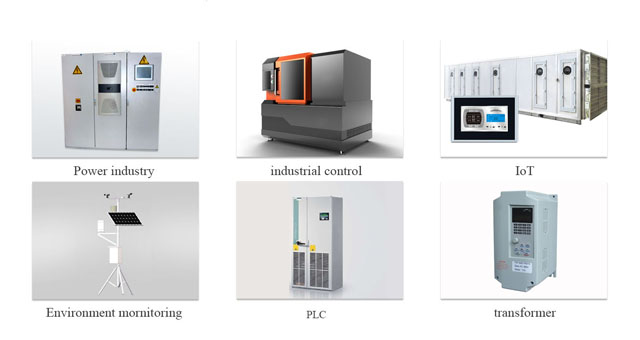 ▊ Spec.
Item
Spec.
CPU
NXP i.MXRT1052 ARM Cortex-M7 528MHz
RAM
SDRAM 16MB/ 32MB
ROM
QSPI NorFlash 4MB/ 16MB
Ethernet
1-ch, 10/100Mbps
RS485
1-ch, 1.5KV isolated protection, ESD4
RS422
1-ch, 1.5KV isolated protection, ESD4
RS232
1-ch, ESD 4
CAN
1-ch, 1.5KV isolated protection, ESD4
USB
1-ch, ESD 4
TF Card
up to 50Mbps
RTC
supported
EEPROM
2Kbit
QSPI NorFlash
64Mbit
SPEAKER
1-ch, can support 1W8Ω speaker output
BUZZER
1-ch
Reset Key
1-ch
Boot Key
1-ch, works together with reset key to update firmware, it can also be used as user's definition
Power IN
main power input: DC 12V, with anti-reverse protection and over-current protection
Working Environment
RH: 5%~95%, non-condensing
Working temp: -20℃~70℃
Storage: -20℃~85℃
▊ How to buy
---
1. Order Online
We have an online store on Alibaba, please contact us to start ordering
2. Order offline
pls send your inquiry to our mailbox [email protected];
3. Payment Terms
Samples(100% T/T in advance),Bulk Order(please contact with our sales)
▊ Shipment
---
1. Delivery: Goods will be sent out by express as requested
2. Lead time: generally, goods could be sent out within five working days for a sample order, for a bulk requirement order, please contact us to check stock status and estimated delivery time.
3. Shipping charge: buyers should bear related shipping cost.
▊ Other Forlinx iMXRT Series Products
---