How Good Is NXP i.MX 8M Plus
There is an NXP processor, once introduced by the industry attention, i.MX8M plus, that integrate a dedicated neuroprocessing engine (NPU) for the first time. NXP officials positioned the processor as "capable of enabling edge-end advanced machine learning reasoning in areas such as industry and the IoT," and emphasize its applications for the industrial edge, machine learning, and intelligent vision. The fact, however, is that i.MX 8M Plus's products and industry applicability also extend to the areas of smartcare, smart transportation, and the Industrial Internet of Things. There is no doubt that this processor, which integrates NPU (and has up to 2.3TOPS), dual gigabit Ethernet, two integrated MIPI CSI camera interfaces, and dual camera image signal processor (ISP), and supports three-screen alienation, HiFi voice, and other multimedia features, will surely gain a foothold in the booming embedded ARM market.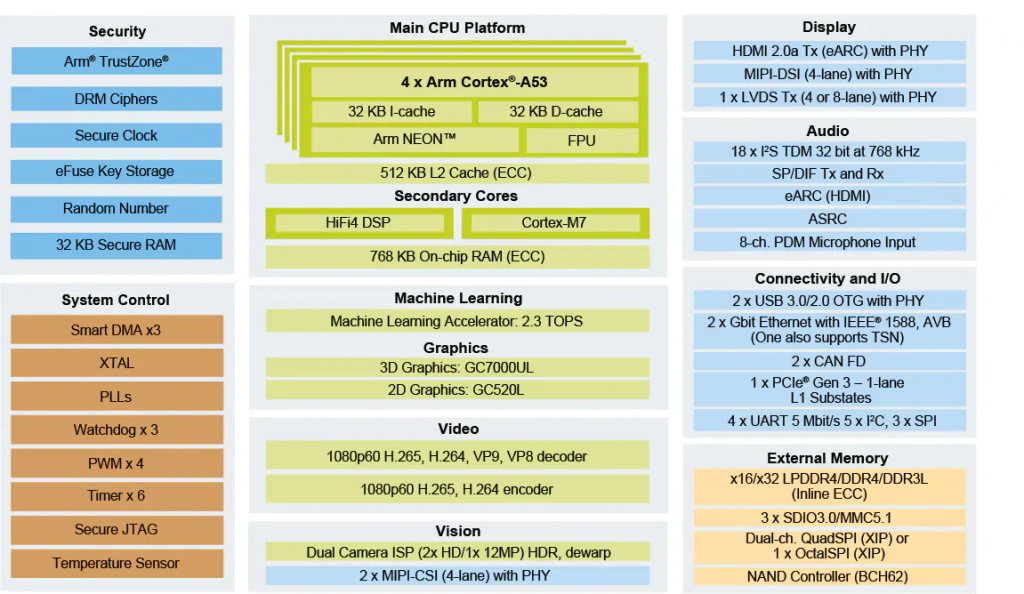 i.MX 8M Plus application processor block diagram
Martyn Humphries, vice president, and general manager of i.MX application processors for the consumer and industrial markets of NXP, once said: "In the process of transforming from the' intelligent' edge to the' smart' edge, i.MX 8M Plus is an important milestone product, and will become the trend leader in processing solutions, which is all attributed to the power of i.MX 8M Plus.
Let's take a closer look at i.MX 8M Plus. i.MX 8M Plus adopts advanced 14nm LPC FinFET process technology, which can simultaneously execute multiple highly complex neural networks, such as multi-object recognition, speech recognition of more than 40,000 English words, and medical imaging. The powerful NPU can handle Mobilenet, a popular image classification network with a classification speed of more than 500 images per second.
What Does i.MX 8M Plus provide?
1. High-performance NPU with 2.3 TOPS calculations (megabits per second).
2. Four-core Arm Cortex-A53 subsystem with the main frequency of up to 2GHz (industrial 1.6GHz).
3. Independent real-time cortex-M7-based subsystems with the main frequency of up to 800MHz.
4. High-performance 800MHz audio DSP for speech and natural language processing.
5. Dual camera image signal processor (ISP).
6. 3D GPUs for rich graphics rendering.
To support voice applications, i.MX 8M Plus integrates high-performance HiFi 4 DSPs to enhance natural language processing performance by pre- and post-processing voice streams. This has obvious advantages for applications that need to guarantee the quality of video communication, such as medical telemedicine systems.
In industrial applications, the i.MX 8M Plus increases industrial productivity and automation, detects, measures accurately identifies objects, and enables predictive maintenance of equipment by accurately detecting machine operating anomalies. In addition, by combining accurate face recognition, speech/command recognition, and gesture recognition, the factory man-machine interface can be more intuitive and secure. i.MX 8M Plus supports industry 4.0 IT/OT convergence, integrating Gigabit Ethernet with time-sensitive networks (TSNs) and providing deterministic wired network connectivity and processing in conjunction with Arm Cortex M7 real-time processing capabilities. Even more exciting is the 15-year lead time for the i.MX 8M Plus, which is important for long-life product users.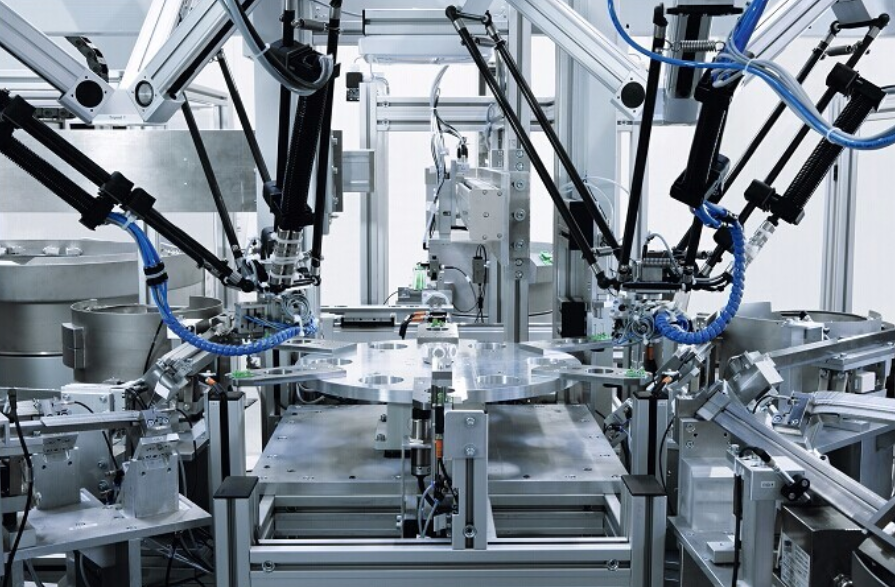 It's worth noting that new IPs( such as NPU and ISPs) integrated into i.MX 8M Plus application processors, while powerful, can also pose development challenges for engineers. While many engineers are capable of solving these challenges, the added complexity will undoubtedly put more pressure on the duration of the project. As a result, NXP Gold Partner Forlinx Embedded has introduced the OKMX8MP-C development board based on the i.MX 8M Plus processor and the FETMX8MP-C SoM, to help engineers solve the problem using i. MX 8M Plus develops pain points for products that shorten time-to-market. With the proven OKMX8MP-C board and FETMX8MP-C SoM, engineers can reduce the time spent on hardware design and drive development and improve product stability.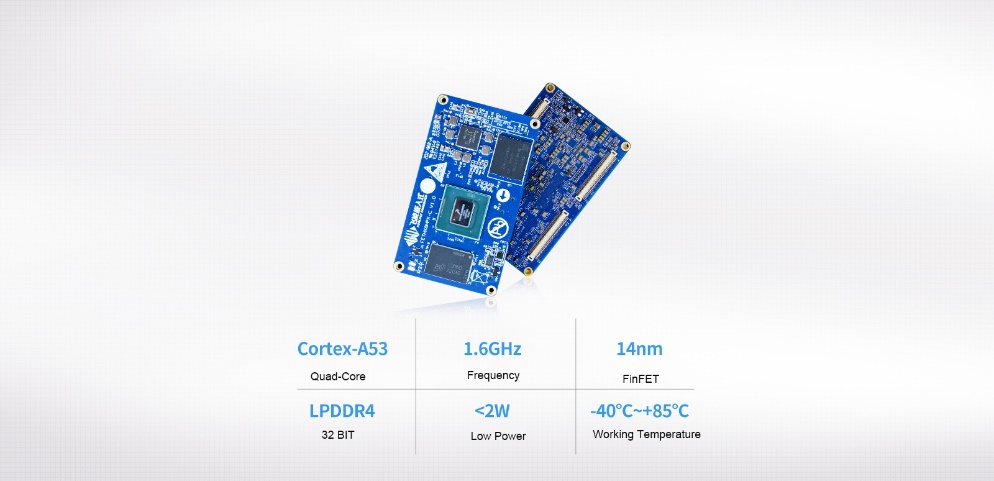 Related products: