Embedded Core Board For Electrocardiograms
In the cardiovascular ward, both electrocardiogram, but also electrocardiogram machines, if the two functions can be combined into one, to achieve the same instrument, can greatly facilitate the operation of medical staff. If you want to achieve this function, the application is bound to be more complex, want to run smoothly, you need the CPU has strong performance, high main frequency, image processing power, with high reliability, in order to meet the performance requirements, to ensure long-term stable operation.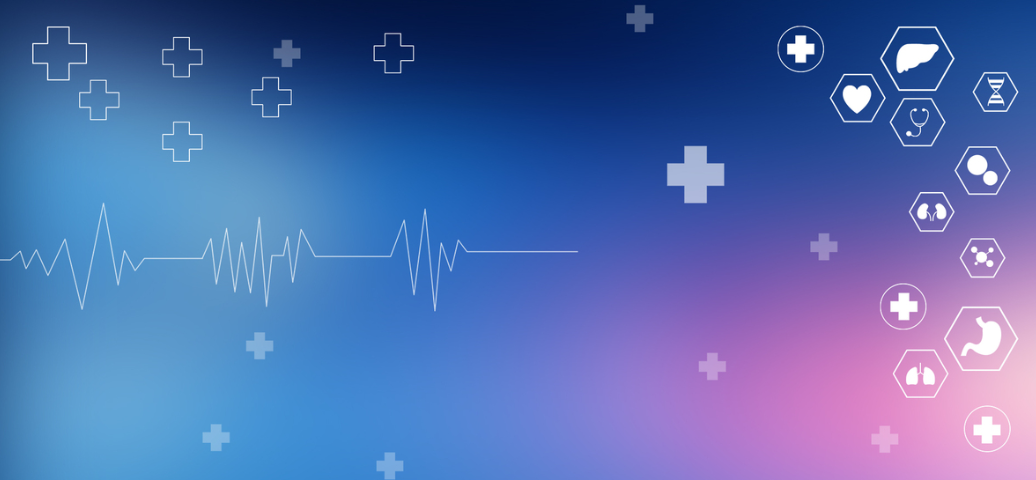 Combined with these needs, NXP's i.MX 8M Plus series of high-performance processors is a good device master choice:
1. Quad-core Cortex -A53 architecture with the main frequency of up to 1.6GHz (industrial grade), a neural processing unit (NPU), and a calculation of up to 2.3TOPS;
2. Media features include video encoding (h.265) decoding, 3D/2D graphics acceleration, and a variety of audio and HiFi voice functions;
3. Real-time control via Cortex-M7, with a powerful control network of CAN FD and dual gigabit Ethernet, with a time-sensitive network (TSN);
4. 2 USB 3.0, 1 PCIe 3.0, 2 SDIO3.0 and other high-speed communication interfaces, support LVDS, HDMI, MIPI_DSI a variety of display interfaces, can achieve three-screen homophore /alienation.
As can be seen, the i.MX 8M Plus matches the functional requirements of the electrocardiogram very well. However, from familiarity with the processor to product development, a lot of research and development effort and time cycles are required, which leads to some want to try i. Engineers at the MX 8M Plus development product are deterred.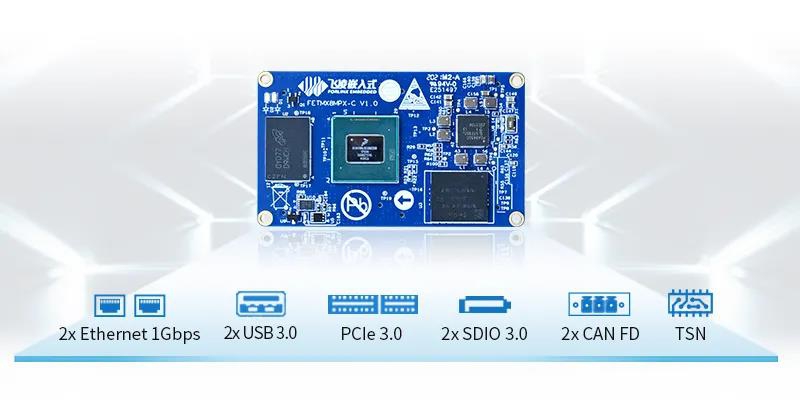 Therefore, Forlinx embedded based on i. MX 8M Plus introduced FETMX8MP-C core board, standard 4GB DDR4 and 16GB eMMC, equipped with Linux 5.4.70 plus QT5.15 system, the whole board industrial-grade design, highly open source, to help users achieve rapid product development and market.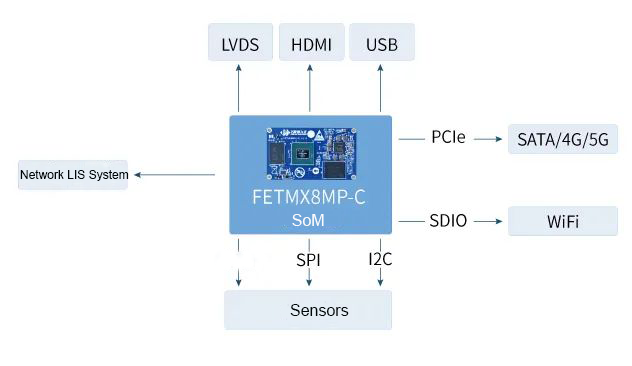 A diagram of the electrocardiogram topology designed using the FETMX8MP-C core board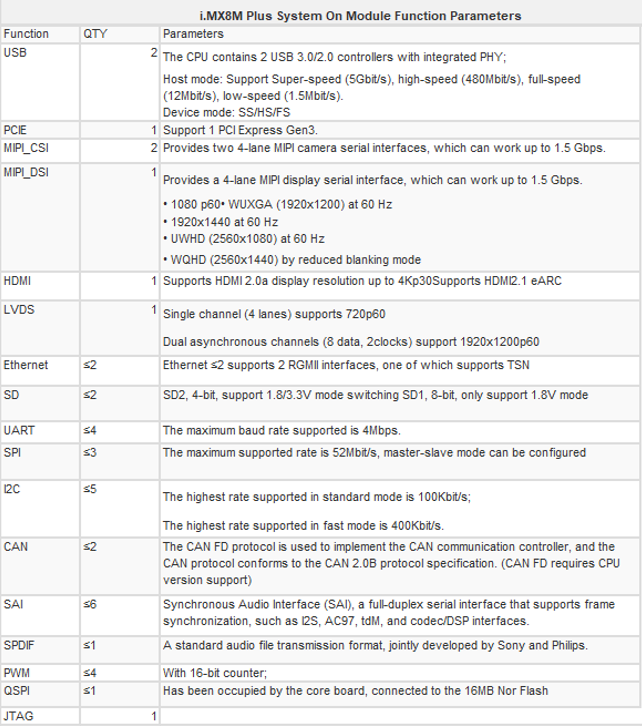 Related products: