Single Board Computer In South Korea
Branded supplier specializing in the production and sales of South Korean single board computer, IoT industrial single board computer.
Forlinx is committed to the development of NXP, TI, Allwinner, Rockchip based embedded systems including system-on-modules, development kits, evaluation boards, single board computers, software, applications and operating systems.
---
Most Powerful Single Board Computer
---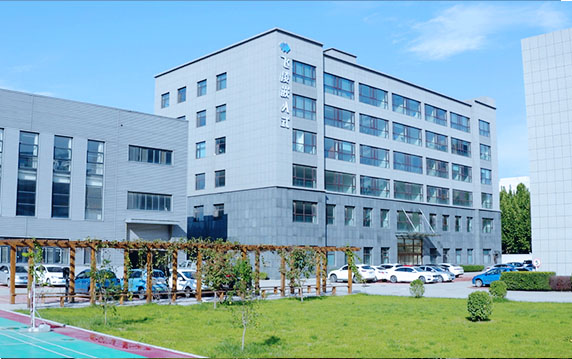 About Us
Established in 2007, Forlinx Embedded Tech Co.,Ltd. is a leading developer of embedded systems solutions, focused on a wide range of energy-efficient, powerful and flexible products. Our innovative compact embedded solutions are based on ARM architecture, and offer a variety of platforms including SOMs (System-on-Module), SBCs (Single Board Computer), Embedded computers, and All in One Panel. Also, we offer a complete spectrum of services that includes hardware, software design, and in-house manufacturing. Our products and services have been deployed in many systems across a wide range of industries and applications: control and automation, medical, consumer, automotive, energy, transportation, and more. Our mission is to offer our customers faster time-to-market and lower costs.
---
More than 10 years of design experience and more than 500 PCB design successful cases
Forlinx embedded technology co., ltd. specializes in the design of cost-effective embedded ARM hardware solutions to meet customers' requirements for high reliability in a short development cycle. Forlinx embedded in 32-bit ARM processor design, to solve the high-speed bus and complex network interface wiring problems have deep professional capabilities. With over 10 years of design experience, over 500 successful PCB design cases and a professional engineering team, we are ready to meet your customized requirements.
The material provided
Forlinx can provide you with high quality channel chips or components, including the original factory. On the premise of ensuring the quality of materials and the supply cycle, Forlinx can get better price advantages by virtue of its supply chain support. Because Forlinx has its own raw material library, and the materials in the library are the materials with the best performance, price, quality and supply cycle, so for customers, not only avoid the pressure of inventory funds, but also can save the huge energy to find matching materials.
Batch production
Forlinx chooses the most powerful outsourcing factory in the industry for PCB production, SMT welding, and external processing products will undergo a strict electrification aging process and full-function testing after entering the factory, and all links will be operated by Forlinx workshop personnel. The company strictly implements the ISO9001 quality system, from the control of the operation process to the standard production standards, can ensure the product delivery rate of 100%, truly responsible for the quality, responsible for the customer. The strong productivity of Forlinx can ensure that the single shipment is over 10K, ensuring the quality and efficiency at the same time.
---
Certificate

---
Where can I buy embedded single board computer in South Korea?
Forlinx has a complete R&D and production system. Forlinx has its own R&D center, sales and after-sales departments, can offer professional technology supports at the first time. Forlinx provides various types of Single Board Computer, which can meet different needs for our clients, for smart cities, industry 4.0, smart medical devices, intelligent transport, and other applications.
Where are the embedded single board computer in South Korea?
Since 2006, through years of continuously hard-work, Forlinx now has its independent property rights of industrial park, and more than 200 employees. Also, it has established the branch company in South Korea. With hard efforts, Forlinx Company gained a number of international certificates for our different medical laser equipment, such as CE, ISO13485, Utility Model Patent Certificate, as well as the right of import and export certificate, and High-Tech Enterprise Certificate. Specialized in embedded products in many years, Forlinx surely will meet your standards and requirements.
The supplier of selling embedded single board computer in South Korea
Forlinx is the biggest supplier of embedded single board computer in South Korea, providing all kinds of embedded single board computer with different functions for sales agents every year. It has independent production factory, researching and development team, packing engineers, sales department, transportation team, after-sales team. Forlinx products are widely used at Self-service terminal, Edge computing, 5G Smart terminal, POS machine, Facial recognition in South Korea.
Where can I buy an embedded development board in South Korea?
As a professional manufacturer of embedded development board in South Korea, Forlinx focuses on R&D, manufacturing, marketing, and servicing in embedded area more than ten years. It firmly holds that the quality of the product maintains the survival of a company in that the international quality control standard pervades in each process flow. Over the years, to provide OEM& ODM, training, technology support and maintenance all-round service. Forlinx has consistently focused on delivering tangible benefits to both providers and their clients.
What are the manufacturers of embedded development board in South Korea?
1. Forlinx is the most professional manufacturer of embedded development boards in South Korea. It offers almost all types of development boards, to meet the different requirements of all large or small company. All of Forlinx products with CE certificates have undergone strict quality inspections. With 14 years experience in industry field, Forlinx have gained high praise from many enterprise owners. Forlinx is looking forward to cooperating with company and establishing long-term business relationship. All Forlinx employees have undergone professional training and are willing to offer clients the best OEM services.
2. Solidrun is another manufacturer of embedded development board in South Korea. It has its own R&D center, clinic center, sales and after-sales departments; can offer the professional technology supports. Powerful team can free communicate in English, Spanish, Russia and Japan, etc.
How to buy the best ARM board in South Korea?
Since the year of 2006, Forlinx has been dcommitted in designing, manufacturing and selling of embedded development board, serving over 100000+ end-customers, Forlinx is clearly realizing our partners, customers not only need development board, but also the professional operation and the treatment solution, most importantly, the factory trained technical supports. If you have any needs for ARM board in South Korea, you can find Forlinx in various ways, whether by ways of customer service online on the website, or email, Whatsapp, Forlinx provides 24-hour online consulting services.