Best Development Board Kit & Function Interface 2022
Introduce Forlinx Embedded's the best development board for 2021. Products are prepared taking into account technical characteristics, reliability, reviews, engineers' opinions, research and development engineers' opinions, and many other factors. We hope this information will help you choose the right board for you in Forlinx.
---
i.MX 8M Plus Development Board Kit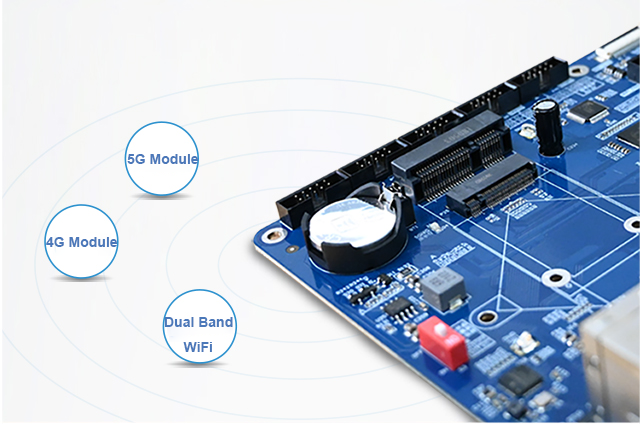 The OKMX8MP-C board is developed with NXP i.MX 8M Plus high-performance processors with built-in NPU, ISP, and AI computing power of up to 2.3TOPS for lightweight edge computing.
It is also the most popular single-board computer. You can use it for your DIY project or as a cost-effective learning coding system - or you can even install the media server software on it to stream media at your convenience.
HDMI interface supports up to 4K display output, but also has LVDS, MIPI-DSI display interface, and can support three display interface three-screen display, three-screen appearance;
The latest audio technologies, Cadence® Tensilica® HiFi 4 DSP s 800 MHz, 6x I2S TDM, DSD512, S/PDIF Tx s Rx, 8 channel PDM microphone inputs, eARC, ASRC.
Main specifications:
CPU: i.MX8M Plus
Architecture: 4-Cortex-A53-Cortex-M7
Main frequency: 1.6GHz
Memory: 4GB LPDDR4
ROM:16GB eMMC
System: Linux5.4.70 plus Qt5.15, Android
Function interface: 2x USB, PCIE, UART, SPI, etc.
---
Ls1046A Development Board Kit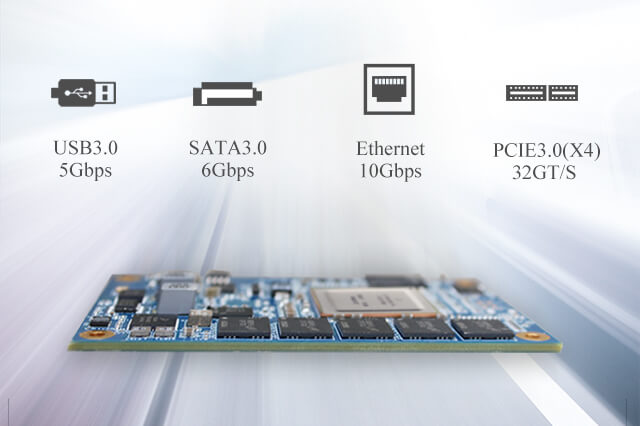 Based on NXP's LS1046A quad-core processor design, the OK1046A development board features a "core board and base plate" separation structure and a 10GHz signal transmission COM Express connector to ensure the transmission quality of 10GHz signals. Native support for 2 SFP plus interfaces (10Gb) and 5 1Gbit Ethernet. USB 3.0, M.2 (5G), mSATA, M.2 (WIFI), UART, and other functional interfaces are also supported, as well as Ubuntu operating system.
What can you do with the OK1046A-C board? This powerful SBC is infinitely possible. Includes some apps:
· Industrial safety
· Information security
· Edge computing gateway
· Industrial automation
· Video surveillance
· Smart traffic
· Internet of Things gateway
Main specifications:
CPU:LS1046A
Architecture: Cortex-A72
Main frequency: 1.8GHz
Memory: 2GB DDR4
ROM:16MB QSPI NorFlash,8GB eMMC
System: Ubuntu-18.04.1
---
OK3399-C Development Board Kit
Want to do AI and machine learning, or just want a more affordable AI and machine learning option? Rockchip's RK3399 can do this!
The RK3399 board suite delivers computing performance to run modern AI workloads at unprecedented size, power, and cost. Developers, learners, and creators can now run AI frameworks and models for applications such as image classification, object detection, segmentation, and speech processing.
OK3399-C on-board 2GB LPDDR3 RAM, 16GB eMMC ROM with a variety of display interfaces including HDMI 2.0, MIPI-DSI, eDP 1.3, DP 1.2 Up to 4K resolution, dual-screen simultaneous display and dual-screen alienation are supported, while a variety of peripheral interfaces are available, such as PCIe, USB3.0 Host, Type-C, MIPI-CSI, SPDIF, I2C, SPI, UART, ADC, PWM, GPIO, I2S (support for 8 digital microphone array inputs) and Gigabit Ethernet.
Main specifications:
CPU: RK3399
Architecture: Cortex-A72, Cortex-A53
Main frequency: 1.8GHz, 1.4GHz
Memory: 2GB DDR3
ROM: 16GB eMMC
System: Linux 4.4.189 plus QT5.12, Android 7.1, ForlinxDesktop 18.04.
---
OKMX8MM-C Development Board Kit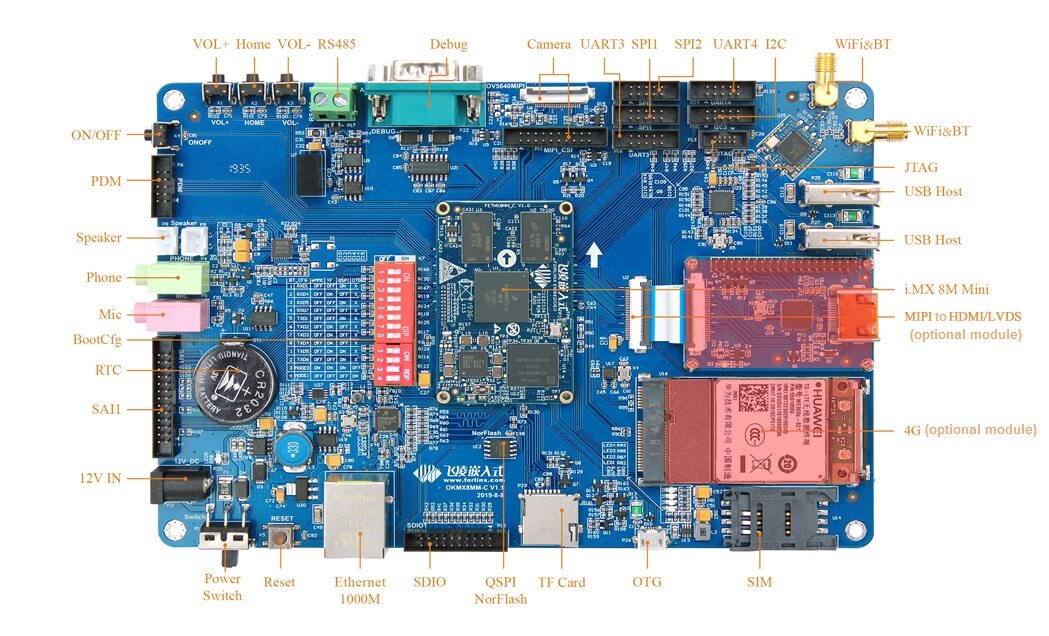 The OKMX8MM-C core board is based on NXP's i.MX8M Mini quad-core 64-bit processor design with a main frequency of up to 1.8GHz, Cortex-A53 architecture, and 2GB DDR4 RAM for a universal Cortex®-M4 400MHz core processor.
A variety of audio interfaces are available, including I2S, AC97, TDM, PDM, and SPDIF. A variety of peripheral interfaces are available, such as MIPI-CSI, MIPI-DSI, USB, PCIe, UART, eCSPI, IIC, and Gigabit Ethernet.
Main specifications:
CPU: i.MX8M Mini
Architecture: Cortex-A53, Cortex-M4
Main frequency: 1.8GHz
Memory: 2GB DDR4
ROM:8GB eMMC
System: Linux4.14.78 plus Qt5.10.1, Android 9.0
---
OK335x-S Development Board Kit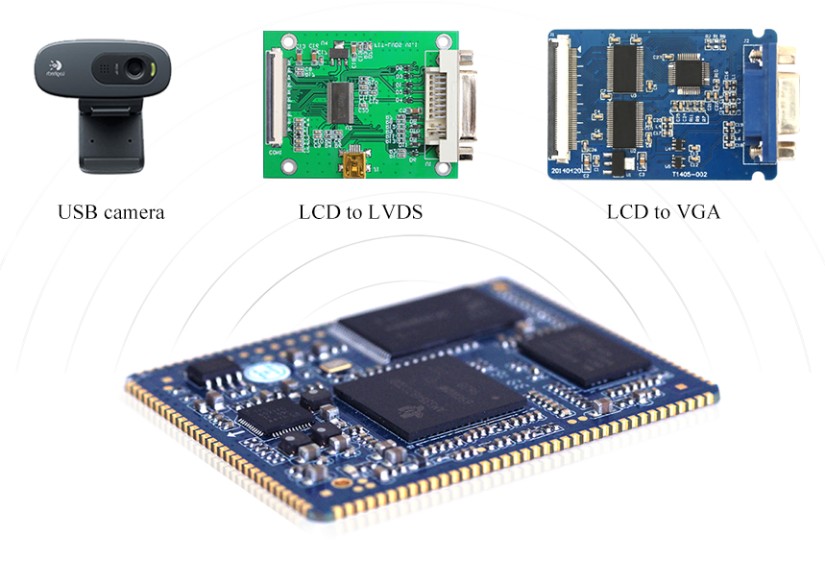 OK335xS board complete board material industry grade, operating temperature -40 degrees C to 85 degrees C, full support CAN, RS485, SPI, IIC and other mainstream industrial buses, support dual gigabit network, support up to 6 UART.
OK335xS substrate and core plate are connected by stamp hole welding, with anti-seismic, antioxidant, anti-jamming, and other advantages.
The AM335xS core board supports display interfaces such as RGB24-bit LCD, LCD-to-VGA, LCD-to-LVDS, and has a maximum resolution of 1366 x 768. Support for USB CAMERA, preview, take pictures, video, etc.
Main specifications:
CPU: AM335x
Architecture: Cortex-A8
Main frequency: 800MHz
Memory: 512MB DDR3
ROM: 256MB NandFlash,1GB NandFlash
System: Linux3.2 plus Qt4.8, Android 2.3, Android 4.2, WinCE6.0, WinCE7.0
---
Of course, other products also have their own functions, from his stability and various industry areas, is also a good choice, I hope this information can bring some help, if there are any doubts about Forlinx's products, you can leave us a message.