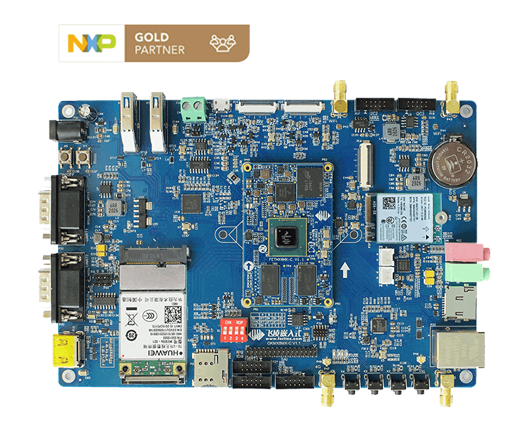 This product has been discontinued, similar alternative products can choose OKMX8MP-C Development Board , or Contact us.
Single Board Computer OKMX8MQ-C based on i.MX8MQ
OKMX8MQ-C is a single board computer (SBC) designed based on NXP quad-core ARM Cortex-A53 featuring processor i.MX8MQ runs up to 1.3GHz, carries on-board 2GB RAM, 8GB ROM, working temperature ranges from -40℃ to 85℃.
1. Advanced audio, voice and video processing performance up to 4K;

2. UltraHD and HDR(Dolby Vision, HDR10 and HLG), fanless, long bettary longebity;

3. Dual-screen planning;

4. MIPI-DSI(1080P) and HDMI2.0a(4K);

5. Vivante GC7000 Lite GPU can support OpenGL ES3.1, OpenGL3.0, Vulkan and OpenCL1.2;

6. Video decoding: 4Kp60 HDR(h.265, VP9), 4Kp30 (h.264), 1080p60 (MPEG2, MPEG4p2, VC1, VP8, RV9, AVS/AVS+, h.263, DiVX), MJPEG - 8x8;

7. Video encoding(software): 1080p60 (MPEG2, MPEG4p2, VC1, VP8, RV9, AVS, h.263)

8. Large set of peripherals that are commonly used in consumer/industrial markets including 2x MIPI-CSI, 2x USB 3.0, 2x PCIe 2.0, 4x UART and Gigabit Ethernet
---
Advanced performance, power efficient
SoM baed on NXP i.MX8MQ SoC running at up to 1.3GHz, carries 2GB DDR4 RAM and 8GB eMMC on-board, low power Cortex-A53 architecture and fanless designing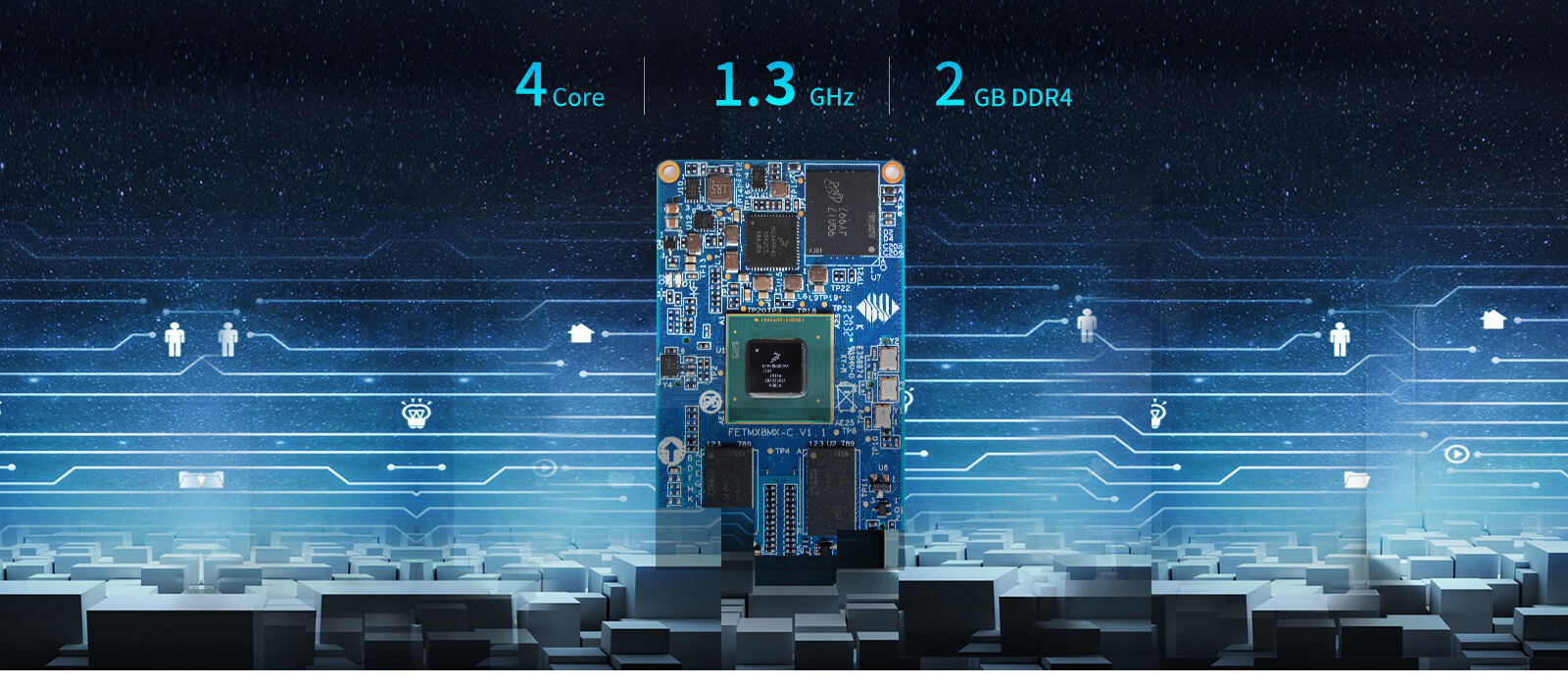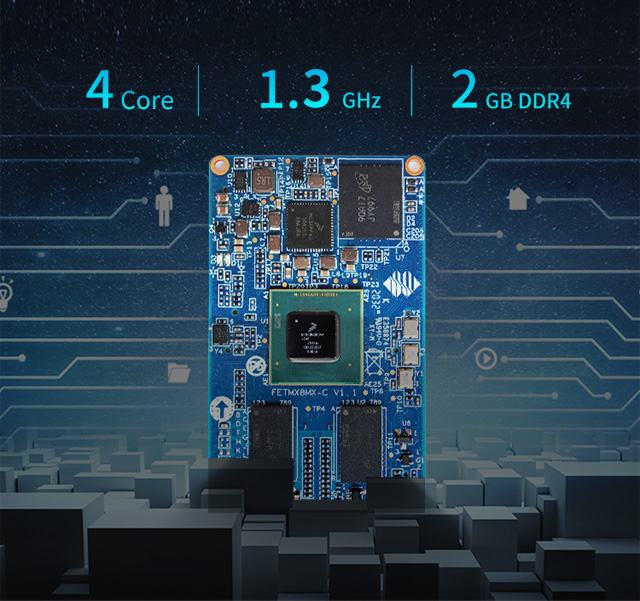 4K+1080P Dual-screen Play
SoM FETMX8MQ-C can support HDMI and MIPI-DSI dual-screen playing separately up to 4K. HDMI could be converted to eDP, LVDS, RGB output; MIPI-DSI could be converted to LVDS, HDMI and other display output.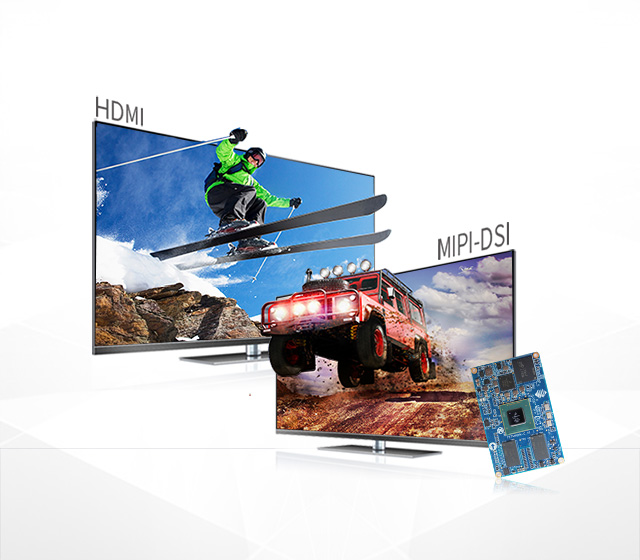 H.265, VP9 low band width encoder
VP9 and H.265 decoder up to 4Kp60, video decoding efficiency 50% improved than H.264 but band width and capacity only 50% of H.264.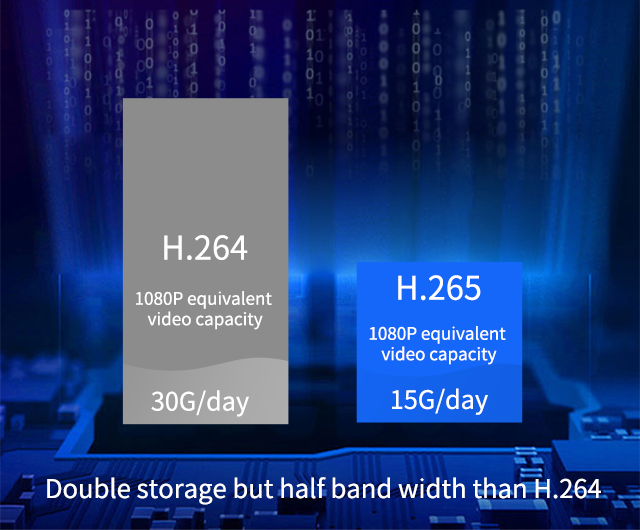 Large set of peripherals
Large set of peripherals that are commonly used in consumer/industrial markets including 2x MIPI-CSI, 2x USB3.0, 2x PCIe2.0,
4x UART, 1Gb Ethernet and other high speed peripherals preferable for HD camera, CCD, 5G, 4G, FPGA, SSD, PLC and high speed Ethernet peripherals connection.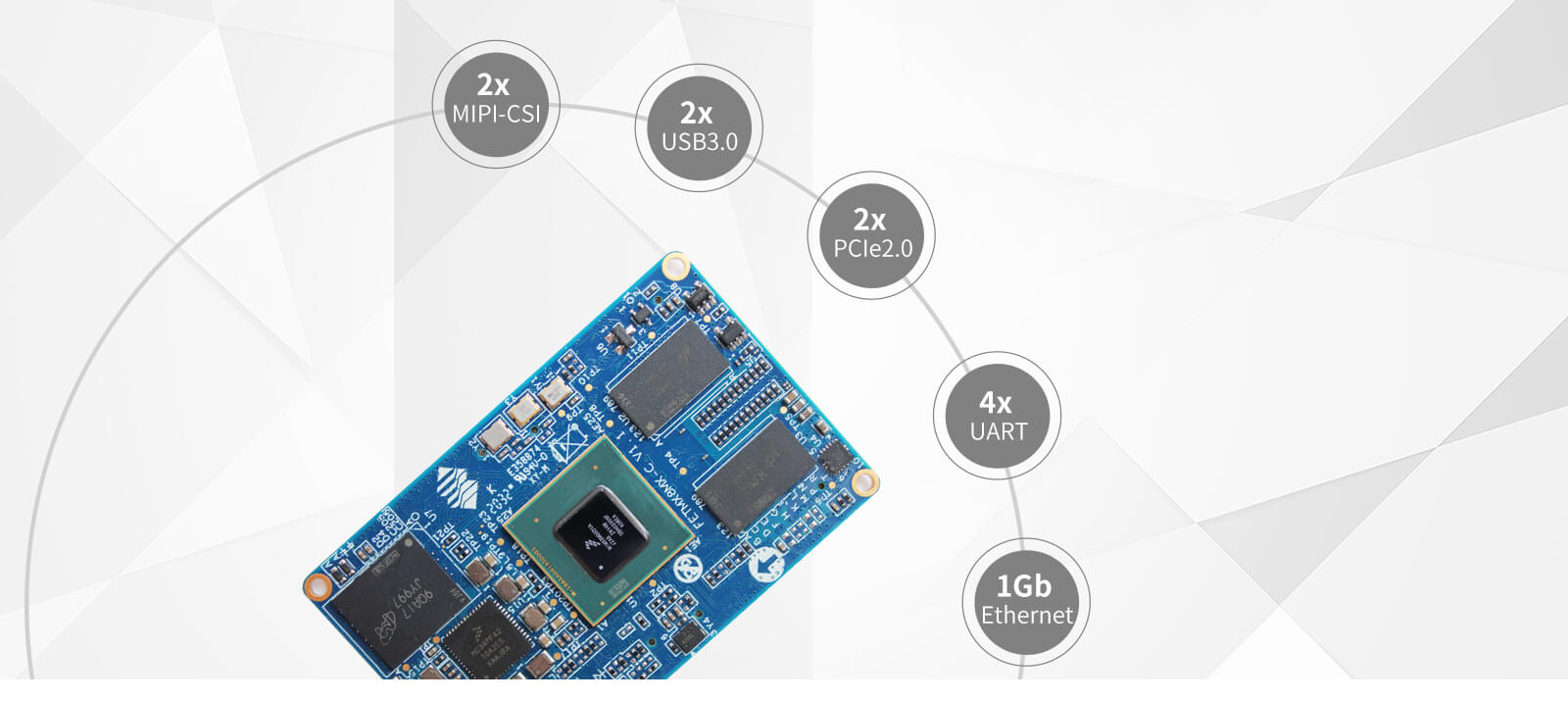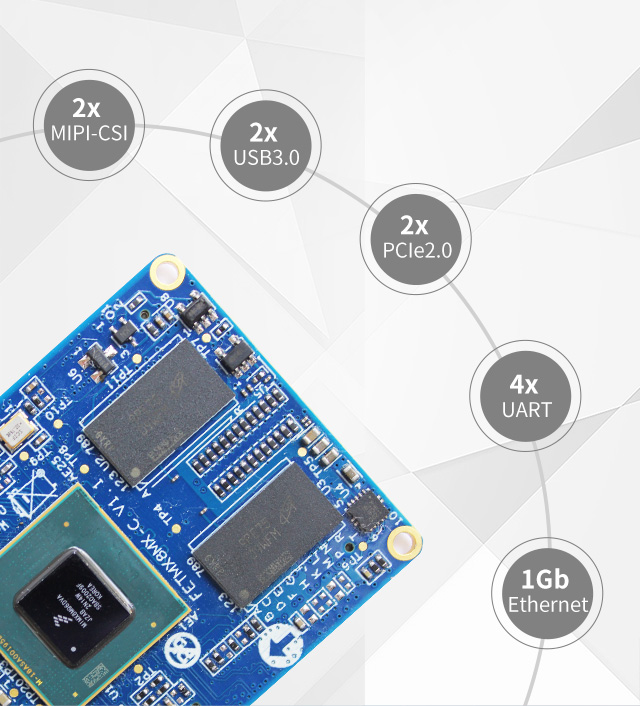 Android9.0*, Linux5.4.3+ QT 5.13
Optimized 64-bit system supporting of Android 9.0 and Linux5.4.3(QT 5.13) takes better security and interactive experience.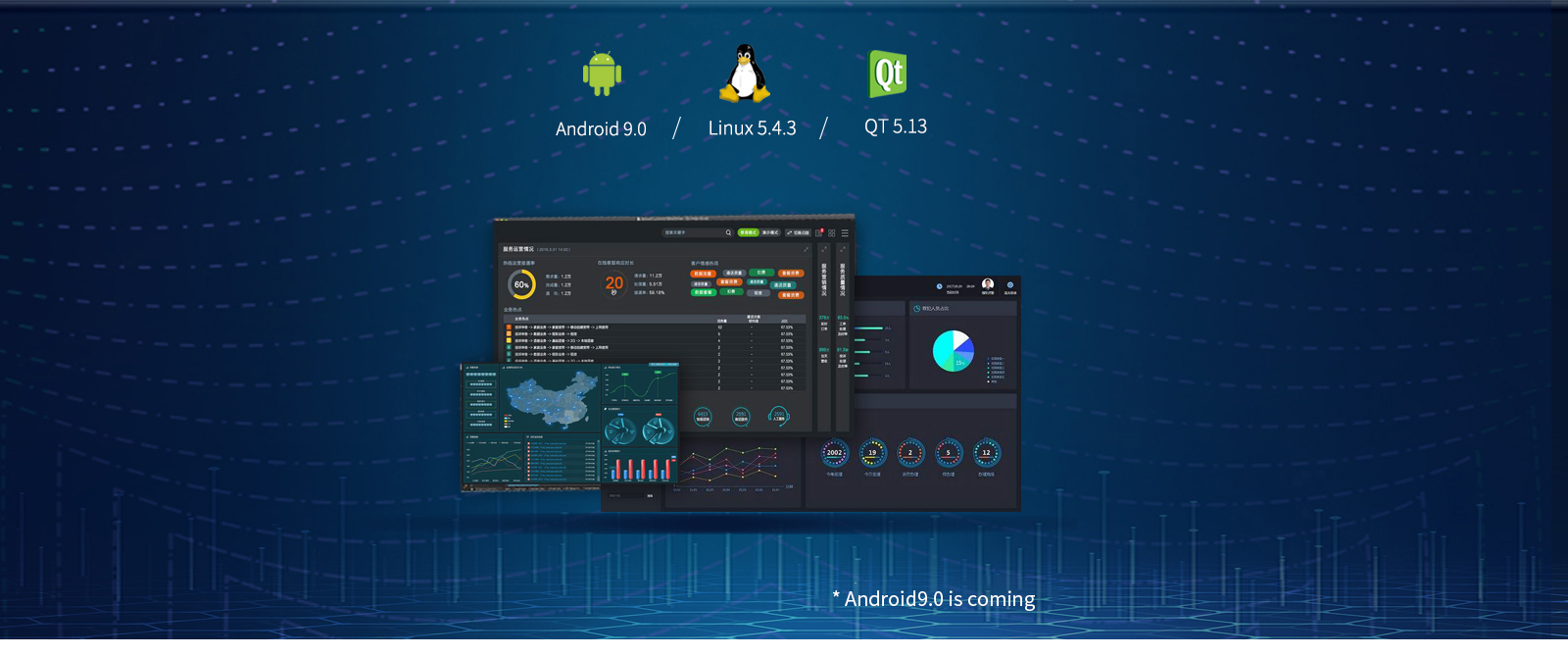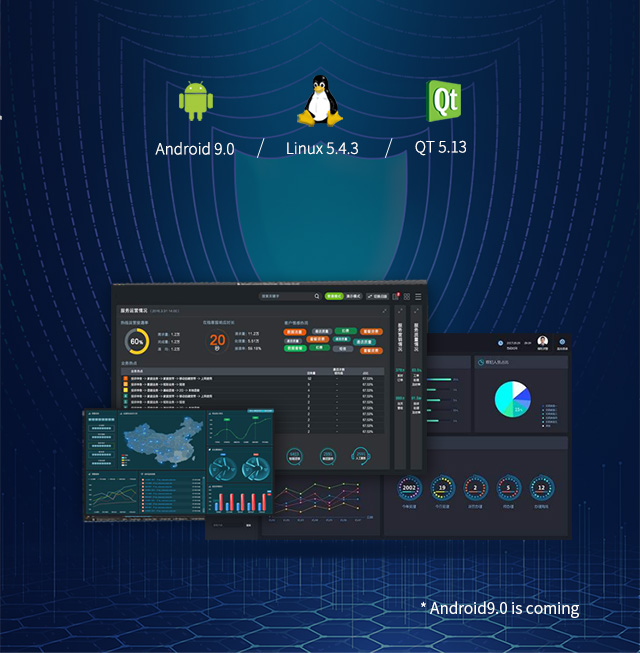 Carrier board pin diagram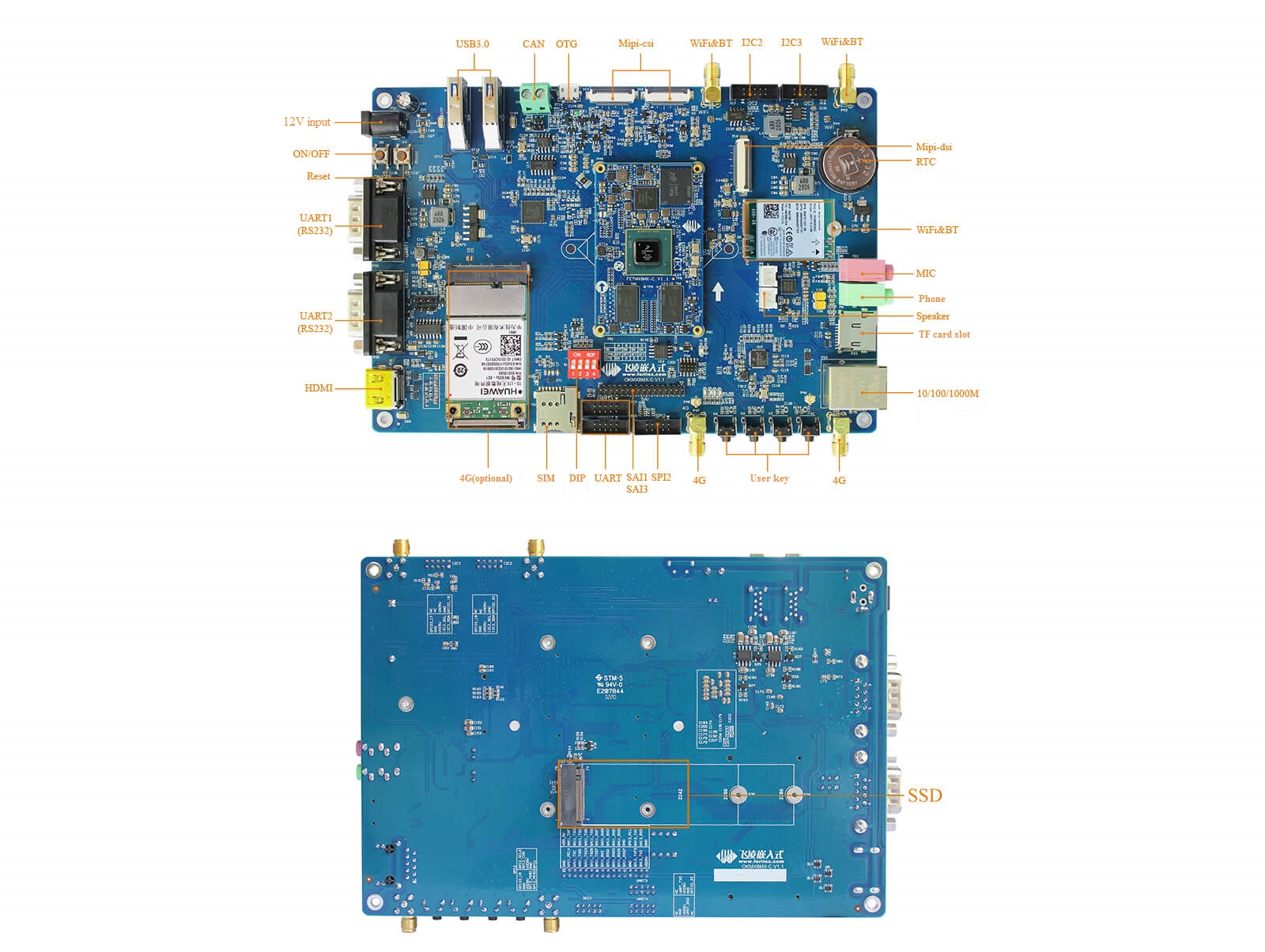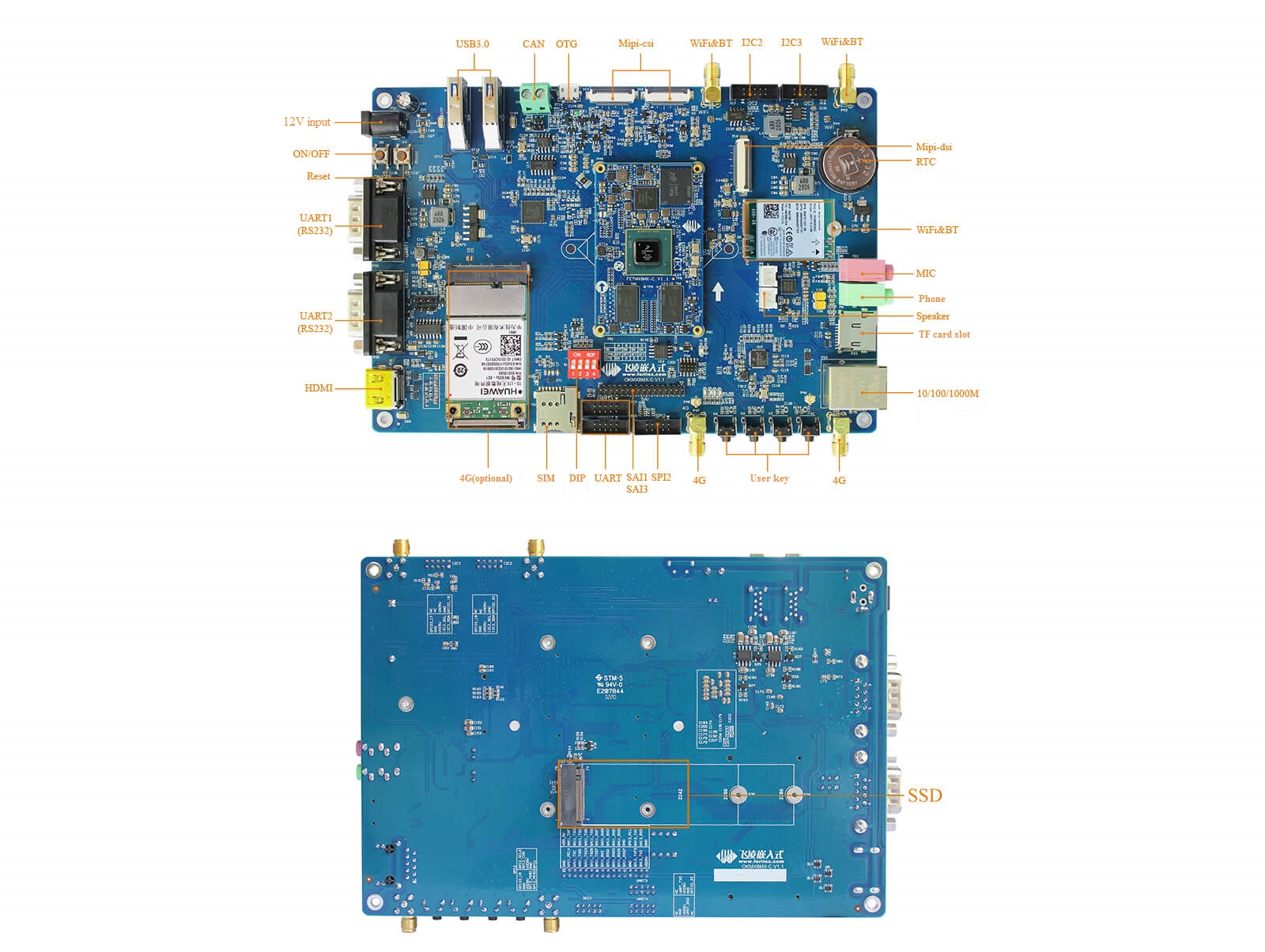 Target Applications
5G, edge computing, HMI, V2X RSU, fuel dispenser, PCR, MTC, medical, power industry , industry automation, smart tranportation, environment monitoring, etc.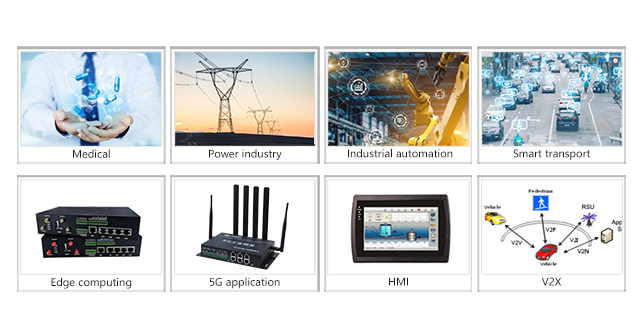 ▊ Spec.
---
Overview of FETMX8MQ-C System on Module
CPU
NXP i.MX8MQ
Architecture
quad-core Cortex-A53+Cortex-M4
Frequency
1.3GHz
RAM
2GB
ROM
8GB
Working temp width
-40℃~ +85℃
Dimensions
40mm*64mm
Package
ultra think board-to-board connector
Voltage input
12V
OS
Linux5.4.3+QT5.13.2, Android TBD
FETMX8MQ-C System on Module Peripheral Source
Peripheral
QTY
Spec.
USB
2
CPU has 2 PHY intergrated USB 3.0 / 2.0 controllers; can support Super-speed(5Gbit/s), high-speed(480Mbit/s),full-speed(12Mbit/s) and low-speed(1.5Mbit/s)
PCIe
2
PCIe 2.0
MIPI_CSI
2
each lane can support high speed mode(80Mbps – 1.5Gbps), 4lane can support 4K@30fps
MIPI_DSI
1
up to 1920x1080@60Hz
HDMI
1
HDMI 2.0a up to 4096x2160@60Hz
Ethernet
1
RGMII, carrier board carries AR8031 available for 1000M/100M/10M Ethernet auto-negotiation
SD
1
can support both 1-bit/4-bit SD and SDIO: SDR104 mode with 4 parallel lanes, can support SDIO device or SDXC card transmission rate up to 832 Mbps; DDR50 mode with 4 parallel lanes, can support SDIO device or SDXC card transmission rate up to 400 Mbps.
UART
≤4
4 UART can be configured to 5-wire serial, can support baud rate up to 4Mbit/s. One can be used as A53 debug port,  one can be used as M4 debug port. Users can expand UART by USB or SPI.
SPI
≤3
ECSPI contains a 64 x 32 RXFIFO and a 64 x 32 TXFIFO, tranferring rate up to 52Mbit/s
I2C
≤3
in standard mode, it can support up to 100Kbit/s; in fast speed mode, it can support up to 400Kbit/s
SAI
≤5
available for I2S, AC97, TDM and Codec/DSP; 5 SAI: 1 16TX and 16 Rx SAI; 1 8 TX and 8 RX SAI; 3 SAI with 2 Tx and 2 Rx
SPDIF
1
S/PDIF input/output
PWM
≤4
16-bit increment counter; 12-bit prescaler for clock frequency deviding; can support audio and melody generating; can support configure output with high voltage valid or low voltage vaild
Parallel bus
1
8-bit NAND Flash, contains supporting to Raw MLC / SLC, up to 62-bit BCH ECC and ONFi3.2 compatibility; clock rate up to 100 MHz, data rate up to 200 MB / sec
QSPI
≤2
single data rate/ dual data rate operating mode
OKMX8MQ-C Single Board Computer Features
Peripheral
QTY
Spec.
OTG
1
can be used for system installation
USB3.0
2
2x USB3.0 Type A connector expanded by USB3.0 HUB
MIPI_CSI
2
2 lane MIPI_CSI as FPC connectors, can support MIPI OV5640 camera module, resolution up to 1080p@30fps
MIPI_DSI
1
4 lane MIPI_DSI by FPC connector, can support Forlinx 7'' MIPI display module with resolution of 1024 x 600@30fps
HDMI
1
HDMI 2.0a, up to 4096 x 2160@60Hz
Ethernet
1
10/100/1000Mbps auto-negotication, RJ45 connector
SSD
1
PCIE Gen2 by M.2 M-Key connector, for SSD peripheral device, compatible size: 2260、2280
WIFI&Bluetooth
1
PCIE Gen2 by M.2 E-Key connector, can support intel9260 WiFi& BT module
TF Card
1
TF Card, can support UHS-I TF card up to 104MB/s
4G
1
Can support Huawei Brand ME909S 4G wireless module, to use EC20, please change carrier board resistor
Audio
1
WM8960 chipset, 1x phone, 1x MIC, both by PJ-325C jack, can support 2x 8Ω1W Speaker output(XH2.54 connector)
SAI
2
2x16 Pin 2.0mm for SAI1 and SA3; SAI1 can support 8 Tx and 8 Rx, SA3 can support 1 Tx and 1 Rx
I2C
2

2x5 2.0mm connectors for I2C2 and I2C3

RTC
1
RX8010SJ
Nor Flash
1
QSPI mounted with one W25Q128JVSIQ Flash
UART
2
2 x 5 2.0mm connectors for UART3 and UART4
ECSPI
1
2 x 5 2.0mm connector for ECSPI2
CAN-FD
1
CAN-FD expanded by SPI, rate up to 4Mbps
RS232
2
DB9 connector, for A53 and M4 debug purpose
KEY
4
for users' definition
LED
4


JTAG
1
2 x 5 2.0mm connector
▊ Accessories
---
Provides the modules and accessories used in Forlinx's SBC.
See here for communication modules, LCD screen, SBC expansion module and further accessories »
▊ How to buy
1. Order Online
We have an online store on Alibaba, please contact us to start ordering
2. Order offline
pls send your inquiry to our mailbox [email protected];
3. Payment Terms
Samples(100% T/T in advance),Bulk Order(please contact with our sales)
---
▊ Shipment
1. Delivery: Goods will be sent out by express as requested
2. Lead time: generally, goods could be sent out within five working days for a sample order, for a bulk requirement order, please contact us to check stock status and estimated delivery time.
3. Shipping charge: buyers should bear related shipping cost.
---
▊ Related News
▊ Other Forlinx iMX8 Series Products
---