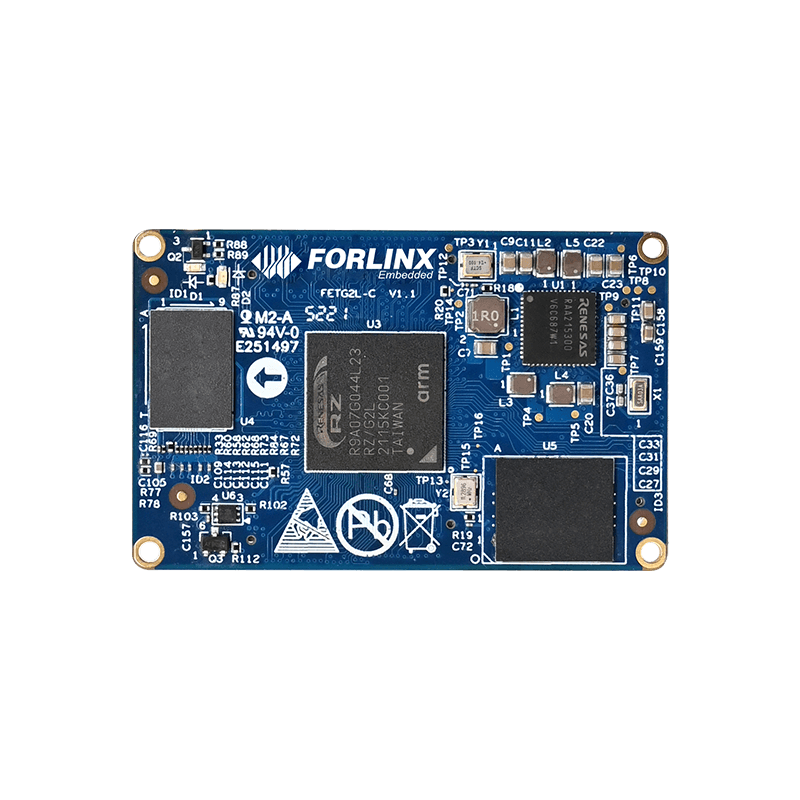 FET-G2LD-C System on Module
FET-G2LD-C SoM carries high-performance and ultra-efficient processor Renesas RZ/G2L. It's heterogeneous multi-core, Cortex-A55, 1.2GHz, and integrates a MCU Cortex-M33, 200MHz. FET-G2LD-C SoM has a GPU Mali-G31 500MHz and supports a variety of display interfaces. It has rich functional interface resources, like multi-channel UART, Ethernet, CAN-FD, etc. It is applicable to industrial, medical, electric power, transportation and other pan-industrial application scenarios.
---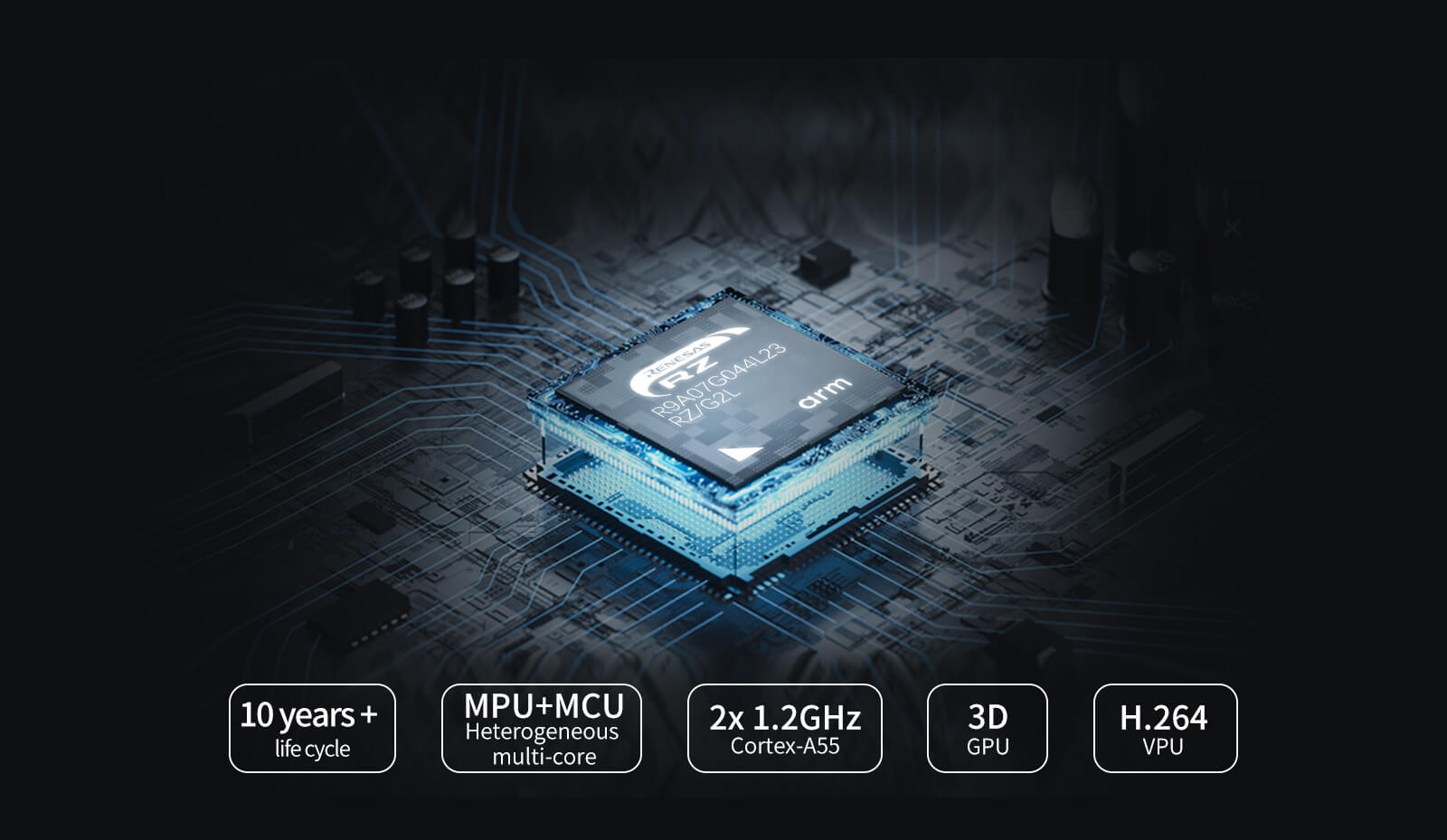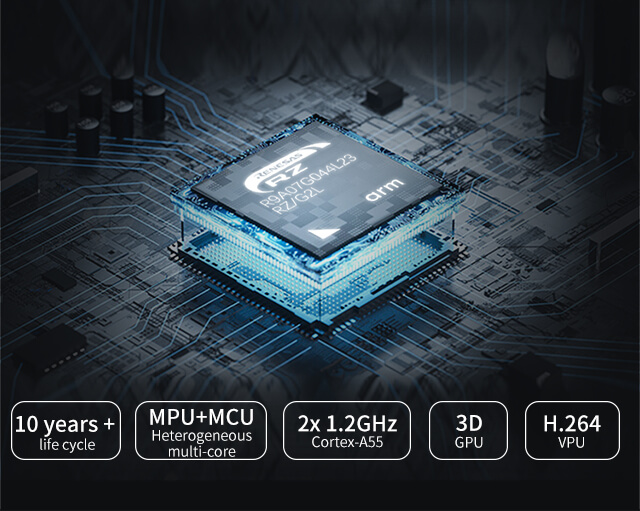 Industrial Grade, Applicable to High-Low Temperature
All components of FET-G2LD-C SoM are industrial-grade temperature, including CPU, RAM, ROM,
resistors, capacitors, inductors, connectors, operating temperature -40°C~+85°C. Thus it can easily cope with various harsh scenarios.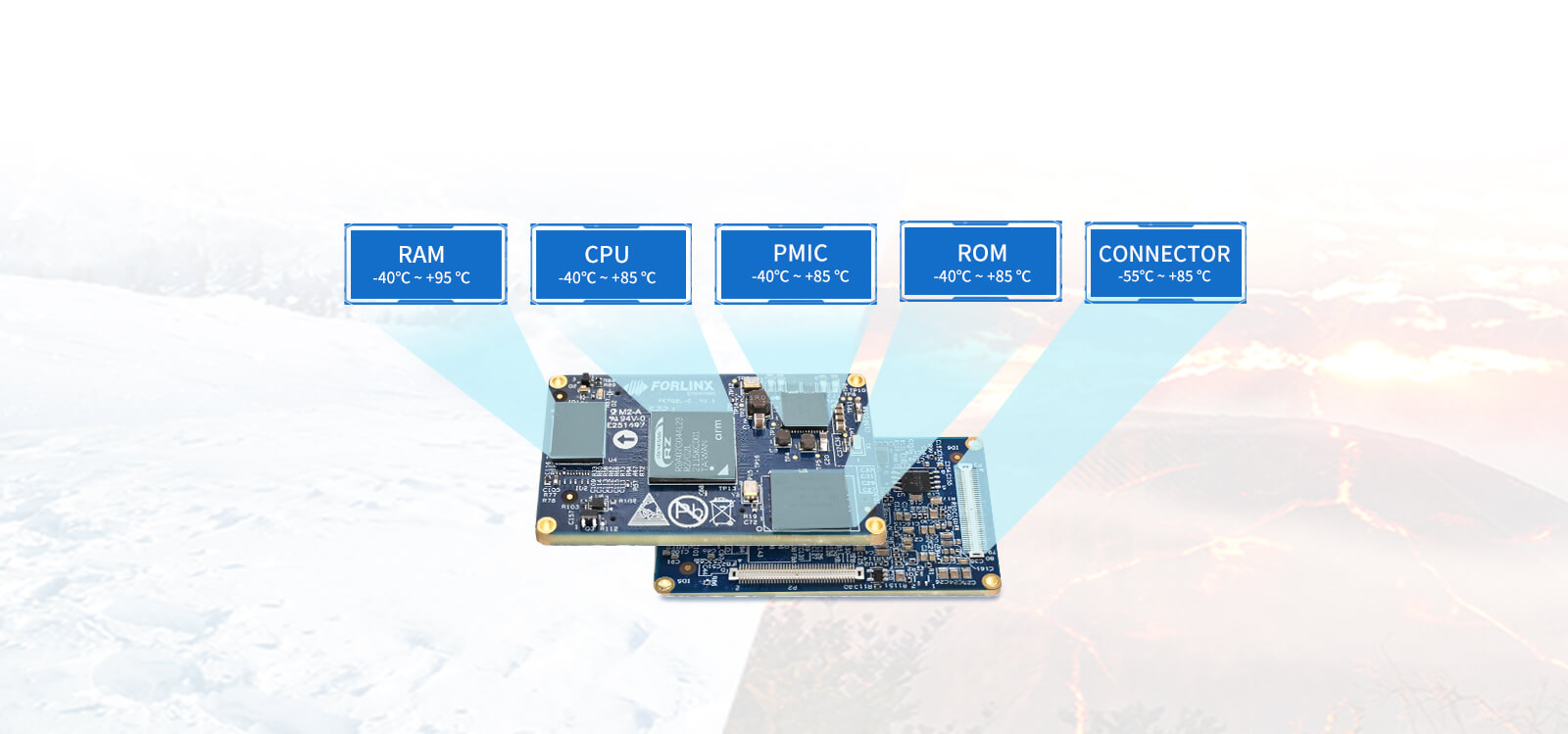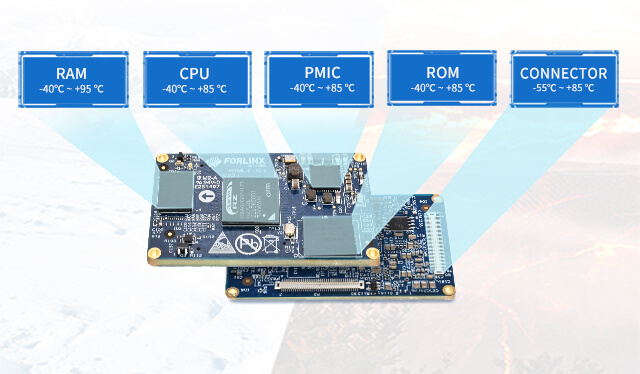 Super Long Life Cycle, Go Well Beyond Hardware
RZ/G2L has a 10-year+ life cycle guarantee,
and its Linux kernel is the super long-term support (SLTS) Kernel maintained by CIP, escort the long life cycle of customer products.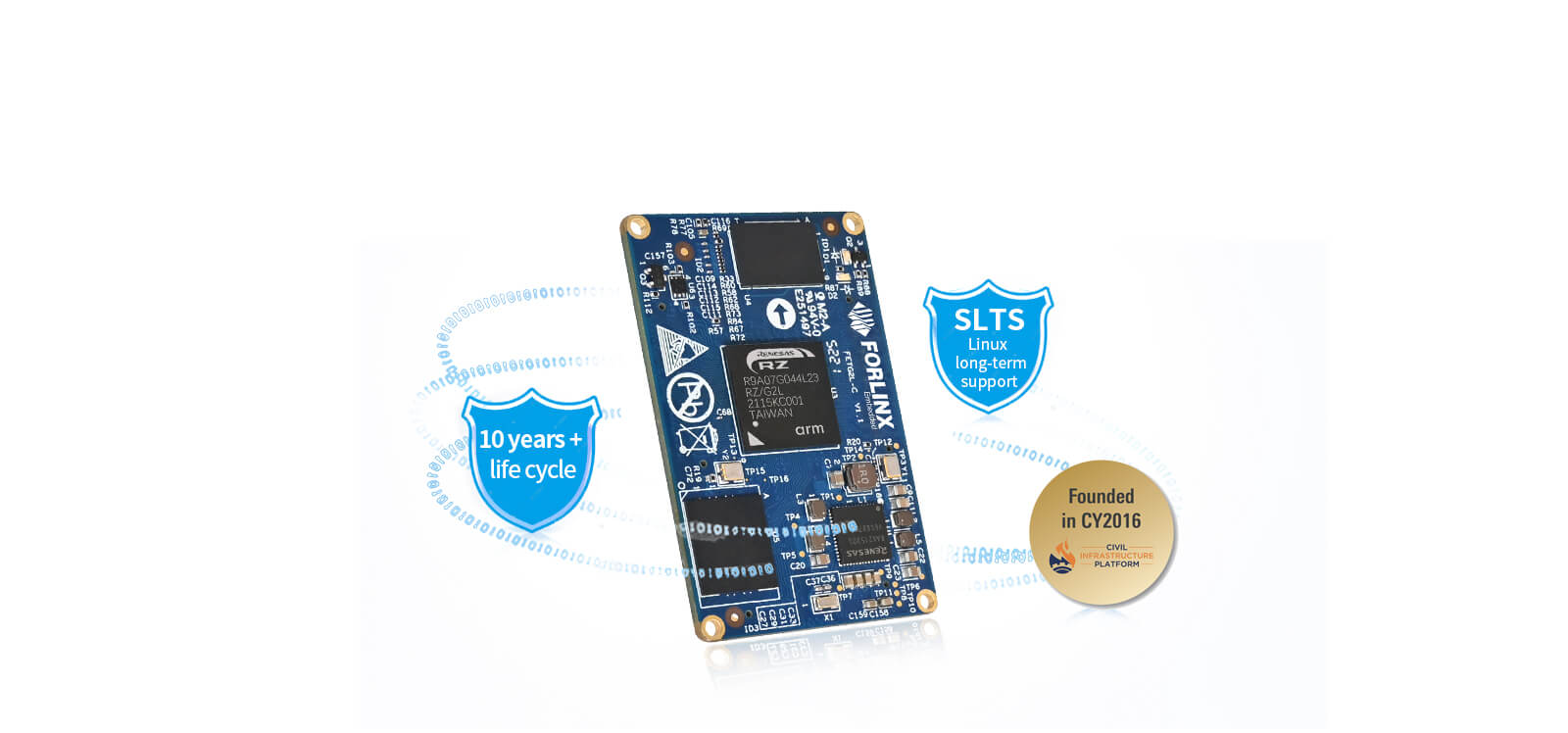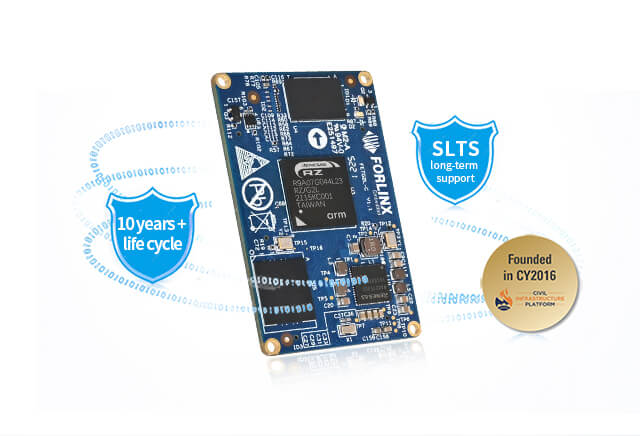 Rich Interface Resources, Wider Application Scenarios
FET-G2LD-C SoM is very ease of use and versatility with rich peripheral interface resources,
like 2 Gigabit Ethernet controllers, 2 CAN-FD, 2 USB 2.0, 7 UART , MIPI-DSI, Parallel RGB, MIPI-CSI, DVP, SD, IIS, IIC, SPI, QSPI, PWM, ADC, etc.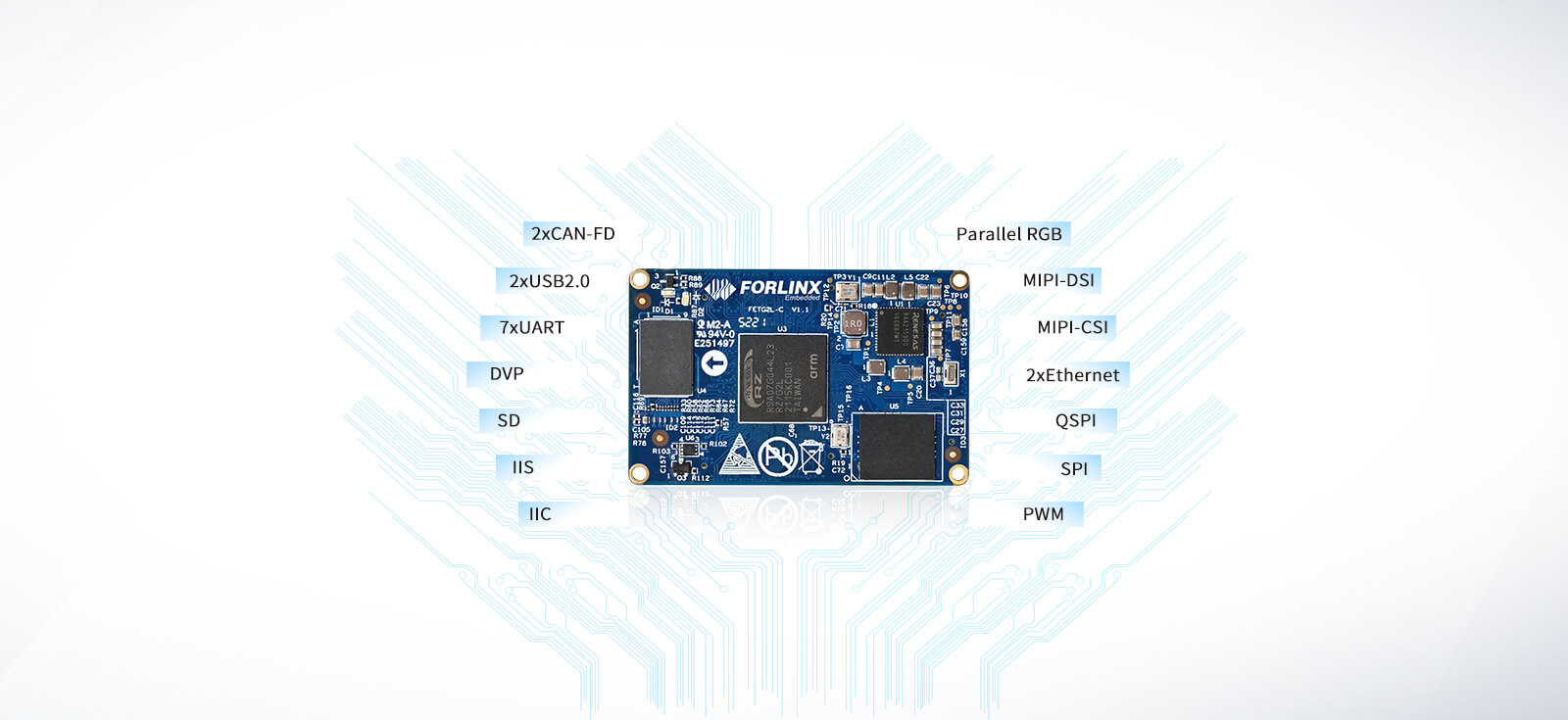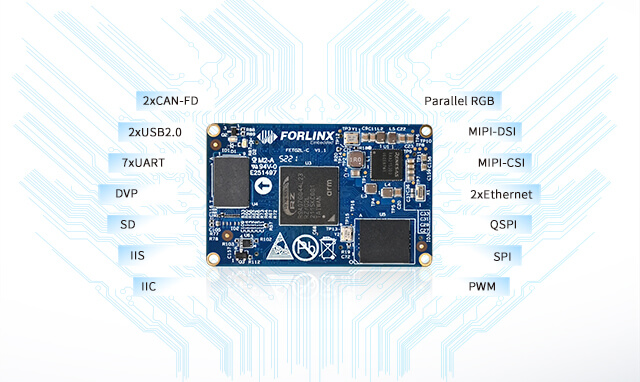 Rich Multimedia Resources, Dedicated for HMI
Rich display, camera and audio interface resources to meet the requirements of HMI and image acquisition. And it has a 3D GPU and video hardware
codec VPU to improve HMI experience; VPU hardware codec supports H.264 1920x1080x30fps Mali [email protected], 3D GPU supports Vulkan, OpenGL, OpenCL.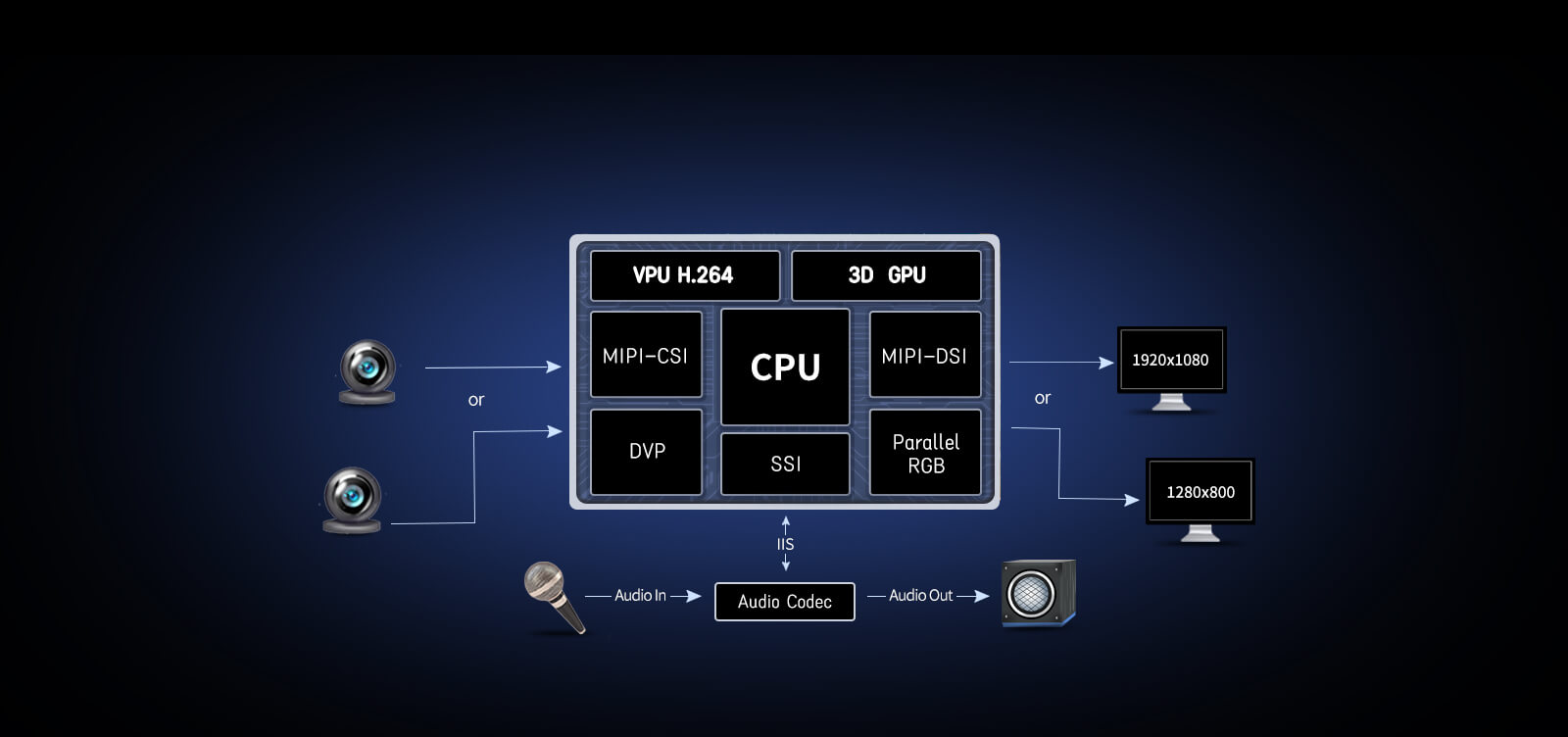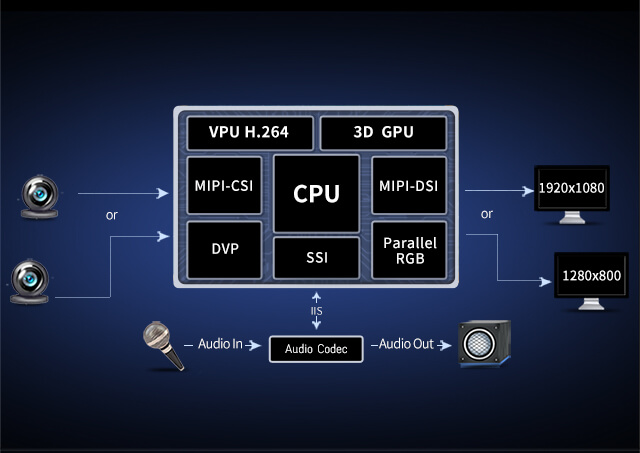 Multi-function Timer Pulse Unit, MTU3a Enchantments
Its timer resources include 1-channel 32-bit MTU3*, 8-channel 16-bit MTU3*, 8-channel 32-bit PWM*, and 3-channel watchdog*.
The integrated Multi-Function Timer Pulse Unit 3, MTU3a, consists of eight 16-bit timer channels and one 32-bit channel.
It can realize PWM complementary input and output for encoder signal input and motor control.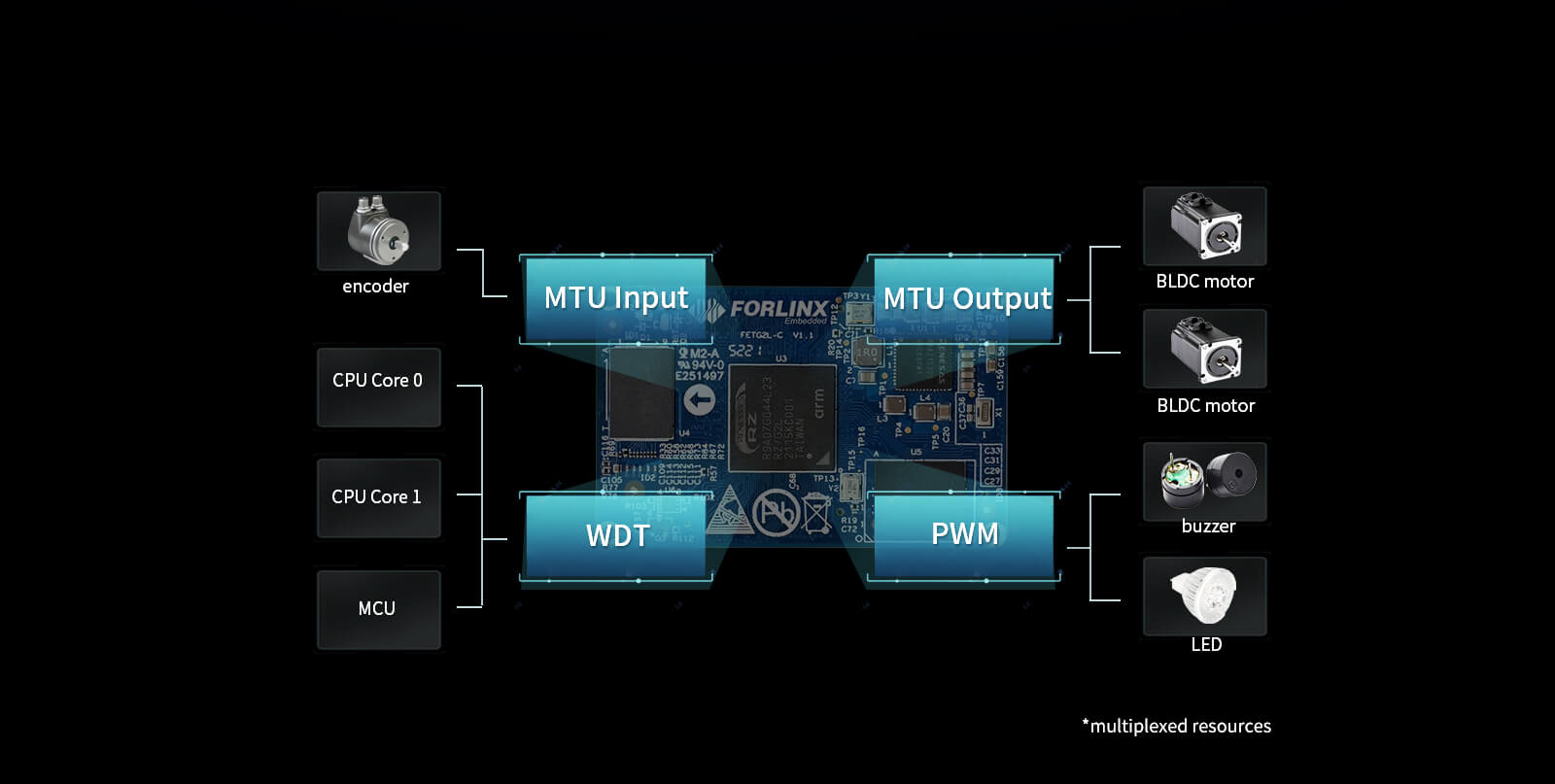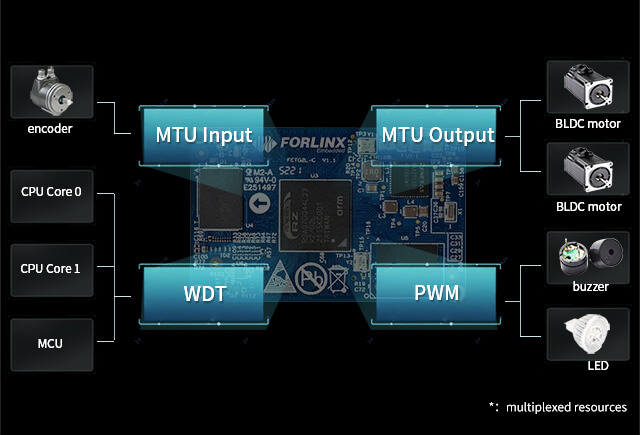 Target Applications
FET-G2LD-C SoM is applicable to industry, healthcare, electric power, vehicle transportation, security, energy and chemical industry, communication, military industry and so on.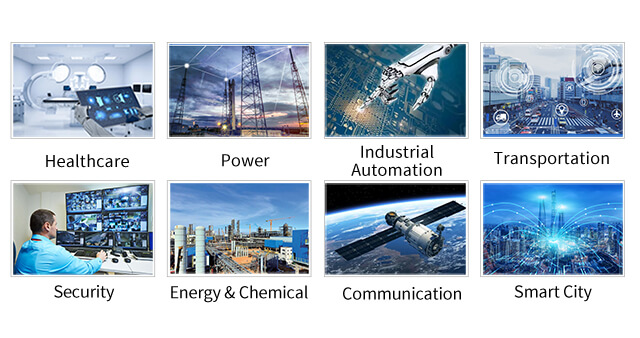 OK-G2LD-C SBC Interface
OK-G2LD-C SBC consists of FET-G2LD-C SoM and carrier board. It integrates rich functional interfaces and makes product evaluation easier.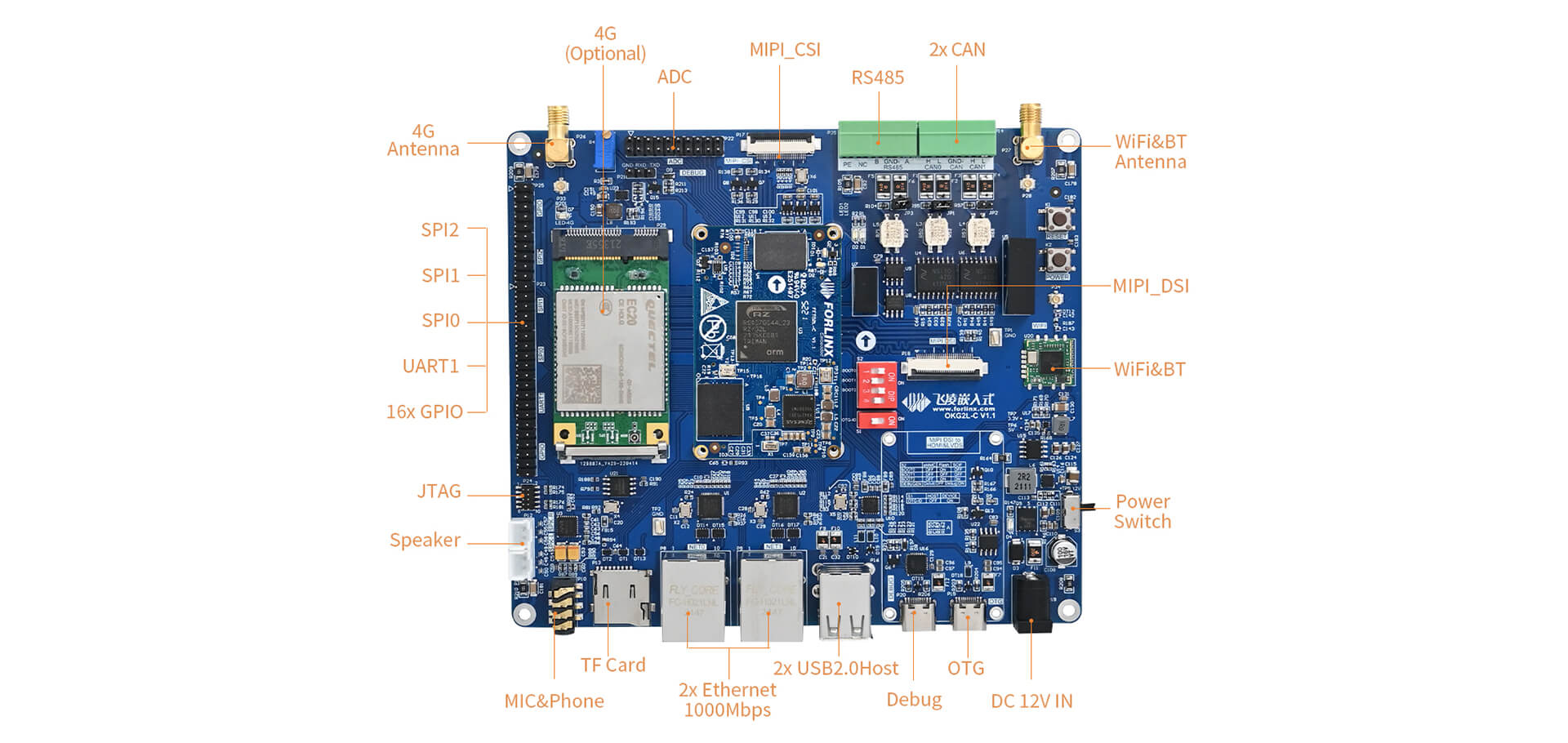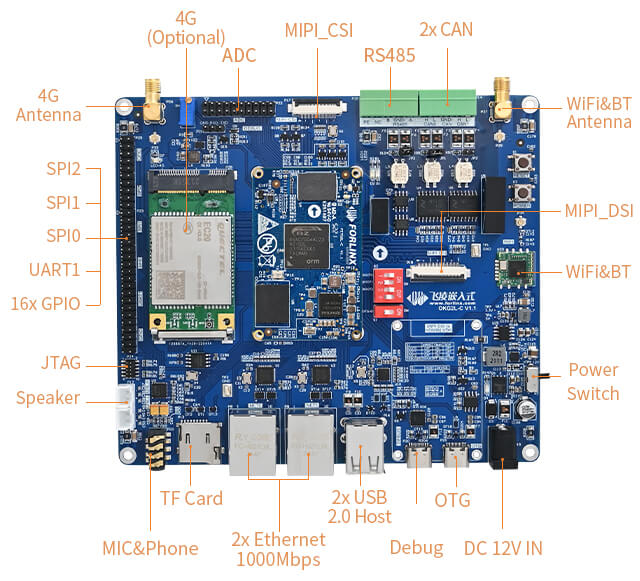 ---
▊ Product Video
---
New Arrival, System on Module FET-G2LD-C based on Renesas RZ/G2L
▊ Spec.
---
---
▊ Accessories
---
Provides the modules and accessories used in Forlinx's Renesas RZ/G2L SBC.
See here for communication modules, Evaluation Kit, LCD screen, SBC expansion module and further accessories »
Technical Support
Forlinx provides software resources including kernel and driver source code, together with detailed user manual, schematic documentations to help customer start their development rapidly.
---
▊ How To Buy
---
1. Order Online
We have an online store on Alibaba, please contact us to start ordering
2. Order offline
pls send your inquiry to our mailbox [email protected];
3. Payment Terms
Samples(100% T/T in advance),Bulk Order(please contact with our sales)
▊ Shipment
---
1. Delivery: Goods will be sent out by express as requested.
2. Lead time: generally, goods could be sent out within five working days for a sample order, for a bulk requirement order, please contact us to check stock status and estimated delivery time.
3. Shipping charge: buyers should bear related shipping cost.
▊ Related News
---
▊ Other Forlinx Hot Products
---