Forlinx AM62x SoM Can Meet the Latest HMI Requirements
AM6254 SoM launched by Forlinx Embedded not only meets traditional HMI requirements, but also has the ability to achieve the following key factors, empowering new generation HMI.

01 Smarter Interaction
With AI support, new generation of HMI can achieve stronger functions. For example, people can visit device via AI face recognition, control device without contact via AI gesture, meanwhile, it can also achieve more accurate monitoring and analysis via the current system of device. In medical field, smart HMI system can achieve interaction between doctors and medical devices via gesture.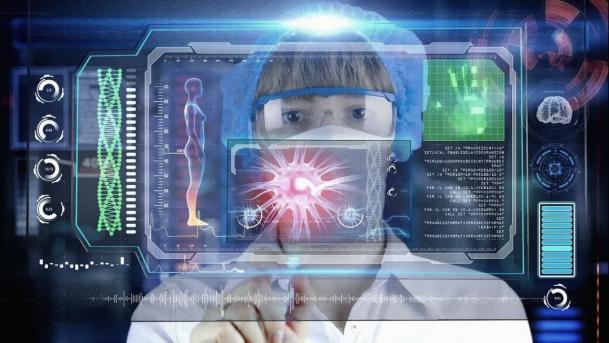 02 Balance between Consumption and Performance
AI supporting has more requirements for processor performance. And, high integration and performance certainly increase power consumption and generate more heat. In order to make size limited equipment to respond to more diverse and complex environments, multiple power consumption mode choices are crucial--- free choice of high, low, and ultra-low consumption modes, which not only enables appropriate performance, but also makes better cost control, achieving a balance consumption and performance.
03 Stronger Communication
An increase in real-time industrial communication protocol brings new challenge to new generation of HMI. For example, HMI used in intelligent factory not only needs to carry Human-to-Machine information exchange, but also needs to complete communication with other machines and devices, which means HMI needs stronger ability for connection and control.
FET6254-C SoM runs on TI Sitara™ AM6254-a industrial-level processor, 1.4GHz, guad-core Arm Cortex-A53, and can achieve edge AI to make HMI smarter and more intelligent. Strict ambient temperature tests, stress tests and long-term stability tests are conducted during the development to ensure it can operate stably in harsh environments.
Not only the performance is guaranteed, but also low power consumption is achieved. With simplified power architecture design, AM62x processor has extremely low power consumption, the power in deep sleep mode is as low as 5mW, and the core voltage of 0.75V can keep the operating power consumption below 1.5W, which greatly reduces the system power consumption.
AM62x processor is a new generation MPU product of TI Sitara™. Compared with the previous generation classic processor AM335x, it has richer resource interfaces--2xGigabit Ethernet supporting TSN, 3xCAN-FD, 9xUART, 2xUSB 2.0, 2xLVDS, RGB, Camera, Audio, etc., make the product more expandable.