Product

RK3399 Series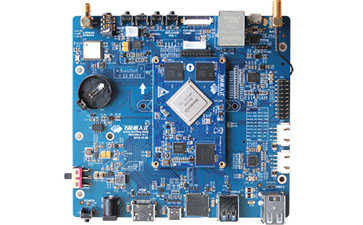 OK3399-C Single Board Computer
Forlinx RK3399 SBC master chip features Rockchip's high-performance Hexa-core CPU - RK3399, GPU using Mail-T860 quad-core GPU, Rockchip RK3399 as the current RK product line in the low-power, high-performance representative, to meet the face recognition equipment, robots, drones, IoT Internet of Things applications. Forlinx's RK3399 development board has been greatly optimized for overall performance, power consumption and core area to meet the needs of industrial design.
OK3399K-C Single Board Computer
Rockchip RK3399K single board computer (SBC) can serve as a development platform for both evaluation and application development purpose, has advanced computing capability and low power consumption, can support OpenGL ES1.1/ 2.0/ 3.0/ 3.1, OpenVG1.1, OpenCL and DX11. It has on-board 2GB LPDDR3 RAM and 16GB eMMC.