Introduction of Forlinx Embedded's Upcoming SoM Based on RISC-V Architecture
In recent years, RISC-V has attracted a lot of attention because of its completely open source, free of charge, and free to modify without constraints. Under this background, Forlinx Embedded works together with a RISC-V processor manufacturer and launches FET7110-C SoM based on Jinghong(JH) 7110 processor!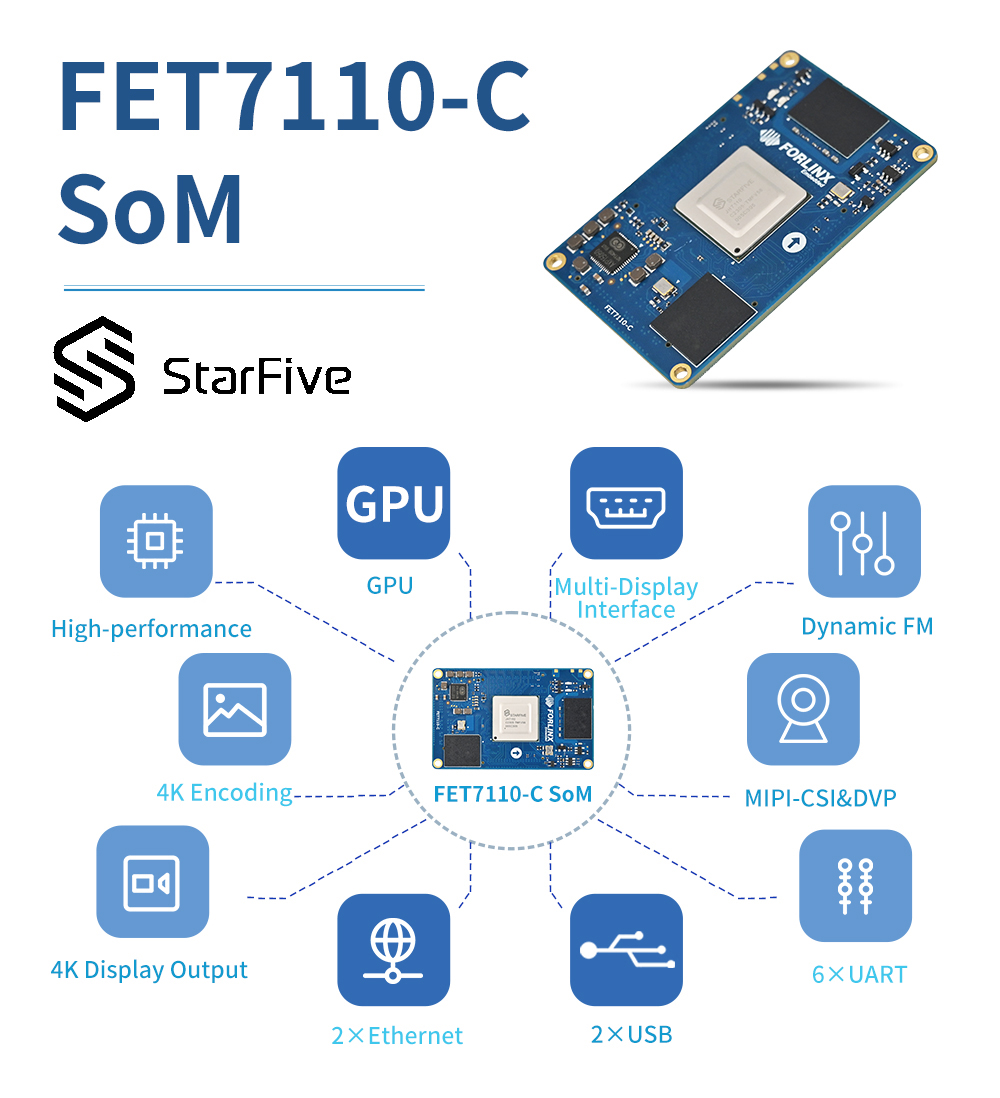 The FET-JH7110-C SoM is designed and developed based on the JH7110 processor, with a process of 28 nm, open source RISC-V architecture, main frequency of 1.5 GHz, and integrated 4-core U74 architecture; It has powerful GPU processing capability and supports multi-lane video encoding and decoding, common functional interfaces such as 2xPCIe 2.0, 2xGigabit Ethernet, 2xCAN 2.0, etc. The SoM supports Linux 5.15.0 suitable for industrial vision-related application development.
In the future, Forlinx Embedded will take an active and open attitude in continuing to cooperate with more chip manufacturers and provide customers with more stable, reliable, and comprehensive intelligent control products!
Other Recommended Articles: