Show Hit | ELEXCON Electronic Show, Forlinx Embedded Booth Strong Eye
From September 27th to 29th, the three-day ELEXCON Shenzhen International Electronics Exhibition and Embedded Systems Exhibition was held at the Shenzhen International Convention and Exhibition Center (Bao'an New Pavilion). Forlinx Embedded as a representative enterprise of the embedded industry was invited to participate in the appearance of Hall 7 7B46 booth.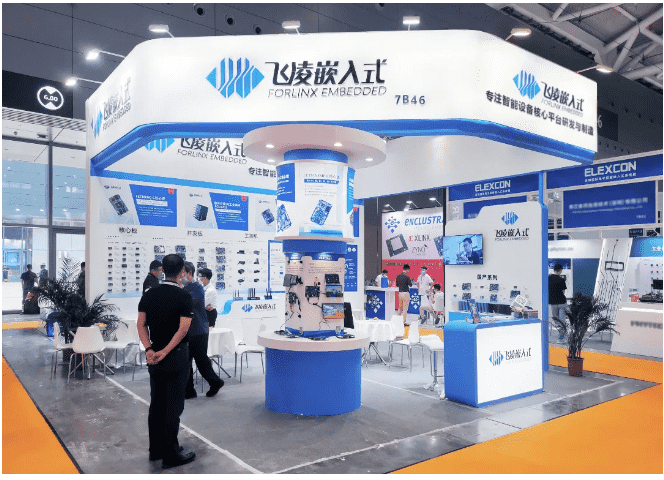 Follow our perspective and take a look at the scene!
This exhibition, Forlinx embedded with a full range of products and many scene-based solutions reloaded, but also to 5G, domestic-themed thematic display, actively explore and share the core platform of intelligent equipment cutting-edge technology and applications, attracting a large number of media and professional audiences, exchange industry technology at the same time in-depth discussion of business cooperation matters.
The exhibition site hits directly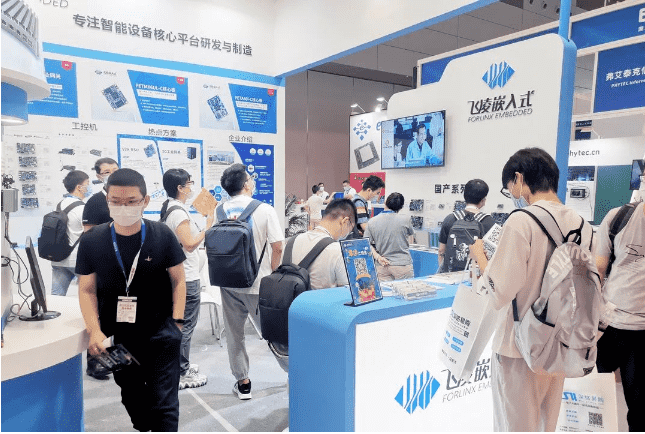 The exhibition hall has a product display area, program display area, interactive display area, dynamic combination of Forlinx embedded mainstream product technology to the participants one by one, the scope of display includes Forlinx core board, development board, industrial control machine products, as well as Forlinx core products in smart power, smart medicine, smart transportation, industrial Internet of Things and other industries typical applications.
You can learn more about cutting-edge embedded technologies and solutions at the show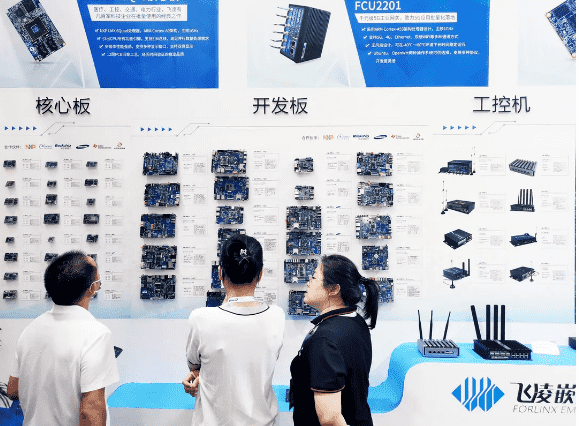 You can also experience immersive product interactions