Dynamic Environment Monitoring System Solution Based on FCU1301
FCU1301 is an embedded computer designed by Forlinx for dynamic environment monitoring system solution.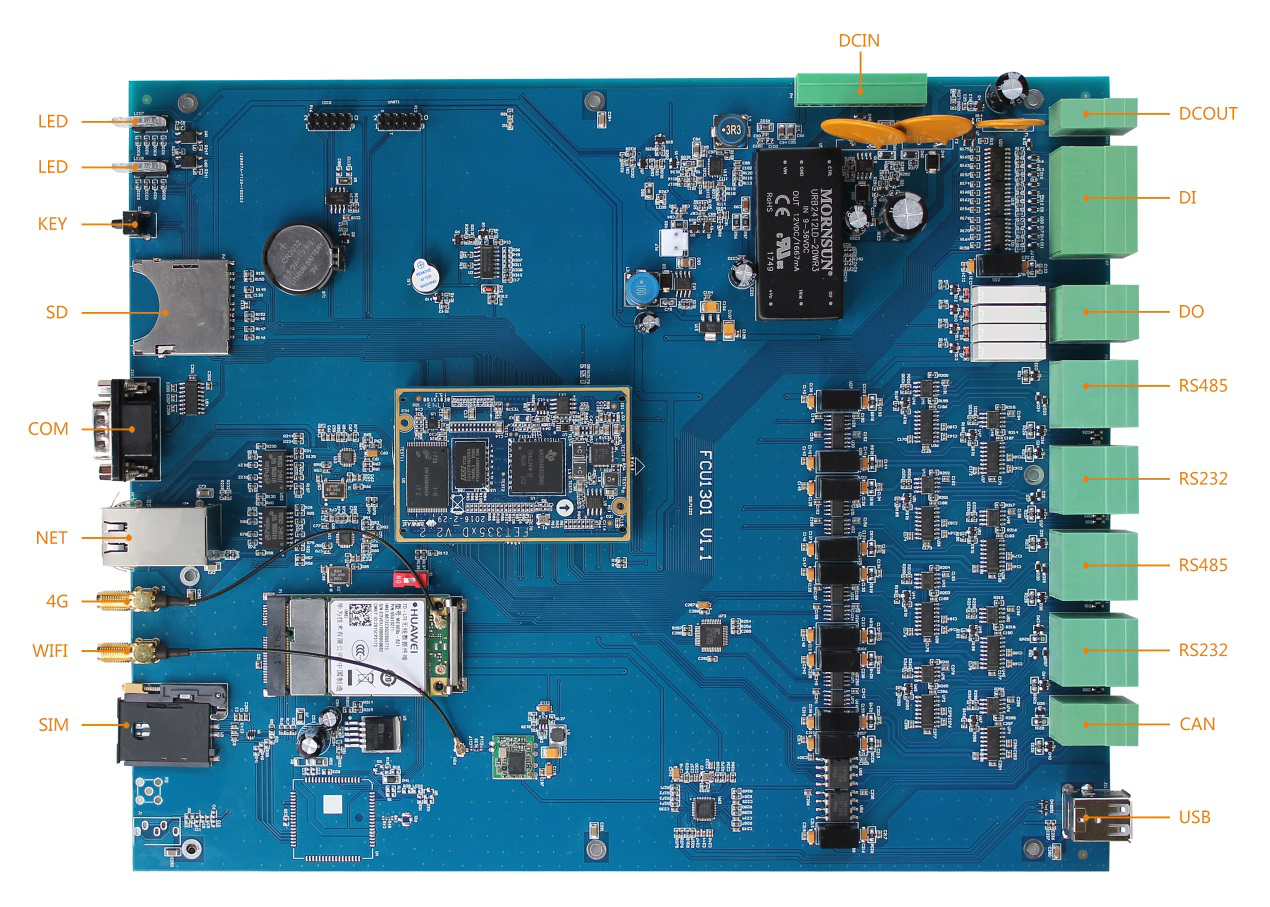 From the above diagram we can know that an embedded computer takes a critical role in the whole monitoring system.
Thus Forlinx specially designed the FCU1301 based on SoM FET335xD to fit into 1U.
This FCU1301 has below features
CPU: ARM Cortex-A8 AM3354@ 800MHz
Temp Width: industrial grade
OS: Linux
Power Output: 4-ch, for peripheral power supply
Power Input: 9V to 36V, consists of main power, backup power and battery
Ethernet: 2-ch, 1000Mbps
UART: 8-ch, available for RS232 and RS485
DI: 12-ch, dry contact input
DO: 4-ch, AC220V/ 5A relay normal open output
CAN: 2-ch
GPRS/ 4G: optional
USB: 2-ch, for USB device like U-disk
WIFI: STA and AP are both supported
Watchdog: external hardware watchdog
SD Card: for storage expanding
RTC: on-board RTC,available for power loss memory
Buzzer: device booting indicator
IIC: available for dot matrix LCD
Spec .
Power input: when the main power is cut off, it will automatically get power from the backup power, and when backup power is cut off, it will automatically get power from battery, system won't closed or restarted during the switching that ensure system stability to the maximum extent.
Network: dual Ethernet ports could be used for backup, or take 4G to access to cloud server
Storage: take USB or SD card to expand storage or export data
UART: used for connection with UPS, precision air condition, battery detection, humiture sensor, gas detection, access control.
DI: for doors and windows inspection, water logging sensor
DO: for controlling of doorsensor, ventilations system and sudible & visual alarm
WIFI: set to AP mode by mobilephone APP
IIC: available for expanding dot matrix LCD (eg. 1602 LCD), to display device IP or scroll display alarm information
Related products:
FCU1302 Embedded Computer