Bluetooth AOA Base Station Based on Forlinx FETT507-C SoM
First, the background of the program
There are many kinds of indoor positioning technology, such as lidar, ultrasonic, infrared, ultra-broadband (UWB) and the rising bluetooth 5.1 AOA. Different positioning technology to achieve different positioning accuracy, construction costs are also different. Among these positioning technologies, Bluetooth 5.1 AOA has received positive response and support from the industry because of its low construction cost, low power consumption and unlimited frequency resources.
AOA is Angela Of Arrival (reach angle), Bluetooth 5.1 AOA is simply a Bluetooth receiver with plural antenna, Bluetooth transmitter and receiver on each receiving antenna distance is different, so the transmitted signal in each receiving antenna has a receive time difference, through the signal to reach the angle algorithm to solve the distance and direction of the transmitter signal to wave, you can obtain the transmitter's orientation.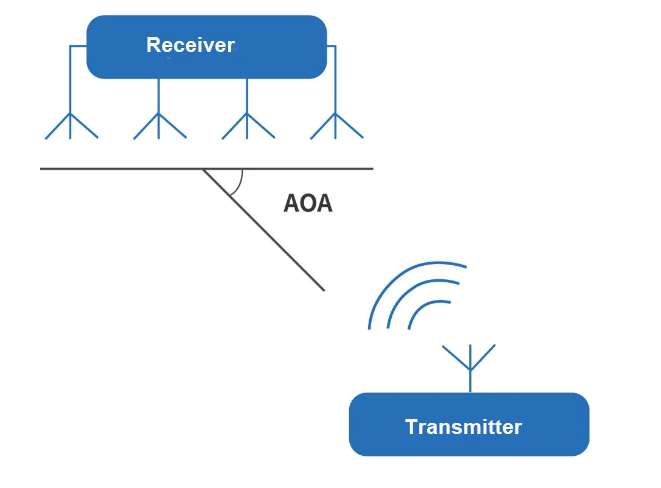 In a complete Bluetooth 5.1 AOA system, the AOA base station (Bluetooth receiver) is the key core component, in addition to the target (Bluetooth transmitter) signal to wave reception and basic data processing, but also need to transfer data to the solution terminal or monitoring host. Embedded ARM board card is the preferred choice of AOA base station equipment due to its low cost, low power consumption, small size and processing performance.
Second, user demand
A Bluetooth 5.1 AOA solution in China needs to develop a high-performance AOA base station. In the main selection stage, the user puts forward the following requirements:
High processor performance for smooth processing of local data;
At least 4 UART to connect to the Bluetooth receiving module;
Support for wired networks and 4G;
At least 4 UART to connect to the Bluetooth receiving module;
Industrial-grade -40C to 85C operating temperature wide to meet the industrial use of the scene;
Domestic processors to meet the bidding needs of certain occasions;
The product life cycle is long.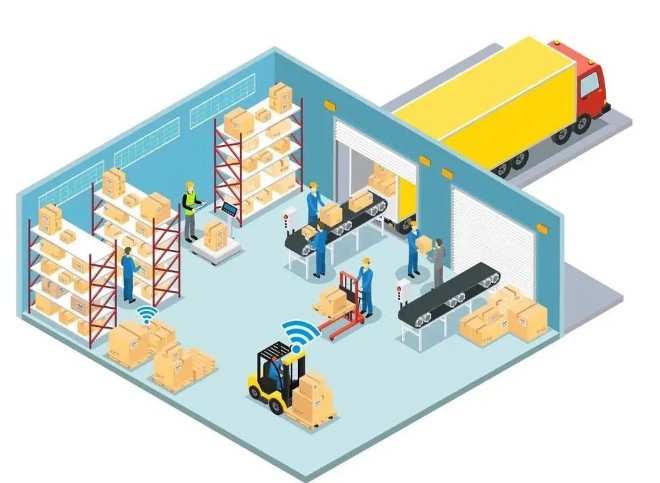 Solution
After evaluation, Forlinx embedded launch of the FETT507-C core board can meet the needs of users. Forlinx embedded T507 SoM using domestic T507 processor, main frequency 1.5GHz, configured with 2GB DDR3L memory and 8GB eMMC storage, user-tested can run data processing program smoothly;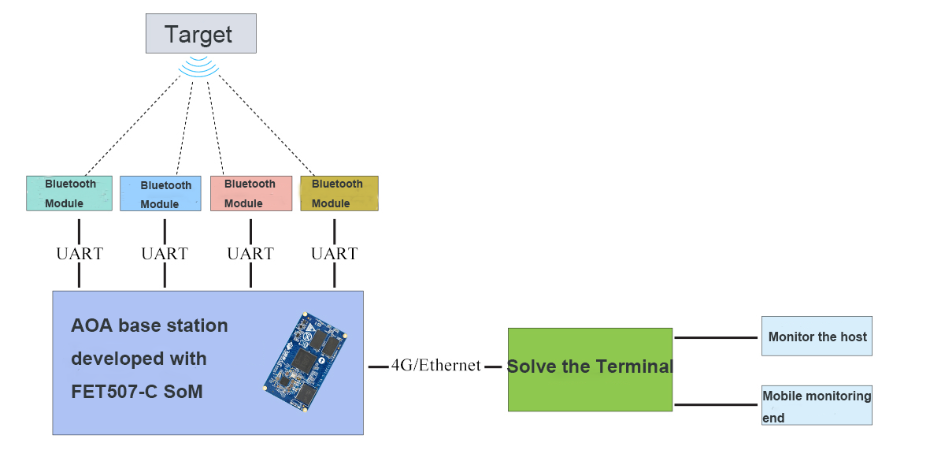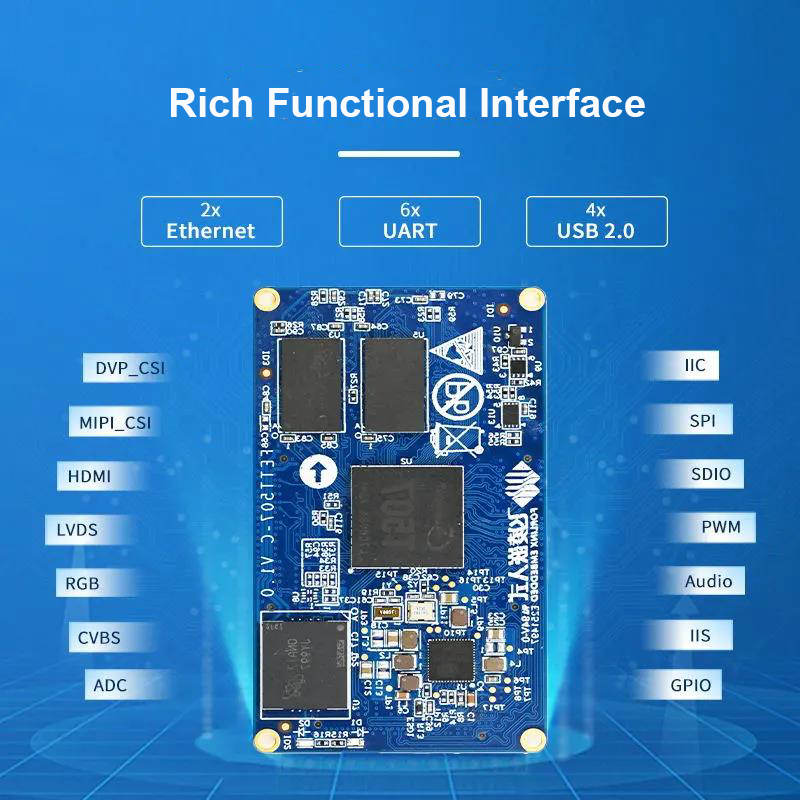 Related products: