LS1012A Applied in RSU Application
RSU is short for RoadSide Unit, in ECT system, it's disposed on rode side, and it communicates with OBU(On-board Unit) by DSRC(DedicatedShort Range Communication) to recognize vehicle ID and also demerit.
It can be used in express way or parking lot management. Dispose RSU on road side and tolling devide on gantry. When ETC users pass the booth, OBU will handshake with RSU by signals and meanwhile OBU will be waken up. System will recognize vehicle ID and finish tolling.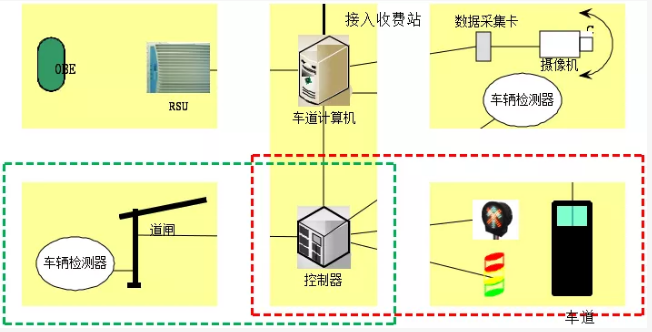 Driverway subsystem contains bottom application unit(driverway computer), driverway control unit(controller, vehicle detector,barrier gate), image collecting unit(camera, video capture card), alarming unit(traffice lights ahead, alert equipment, display), RFID(RSE and OBE)
RSU
1. RFID module
When a car (installed with OBU) goes through ETC entry, system will write entrance information to dual interface card. OBU will communicate with RSU by DSRC. RFID module in China should be compliants with GB20851 standard, and communication frequency 5.8GHz.
2. Encryption module
4 builtin PSAM modules compliant with ISO7816
3. Network communication module
4. Data storage module
5. Display
6. Device controller
control barrier gate, canopy lights, traffice lights, alert and tolling display.
RSU solution based on OK1012A-C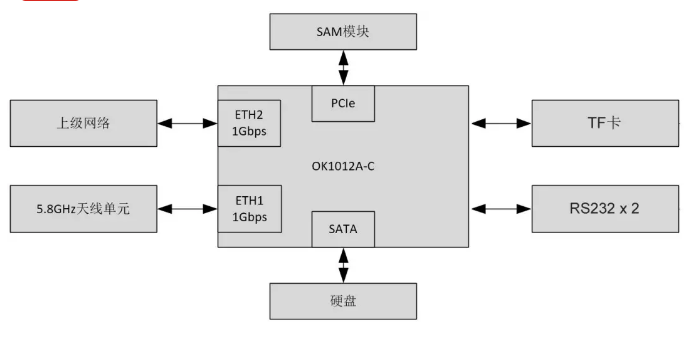 ❶ FET1012A-C system on module, frequency 1GHz, RAM 512MB, ROM 8GB.

❷ dual Gigabit Ethernet ports with separate MAC, can support SSH and FTP, and also protocols TCP/IP, UDP, HTTP, TFTP, DHCP and Static IP.

❸ one PCIe2.0 up to 5Gbps, it can expands four PSAM

❹ one SATA3.0, one SD card interface, both can be used for data storage.

❺ two serial, one can be used as debug port and the other one for general purpose communication

❻ supported with ubuntu18.04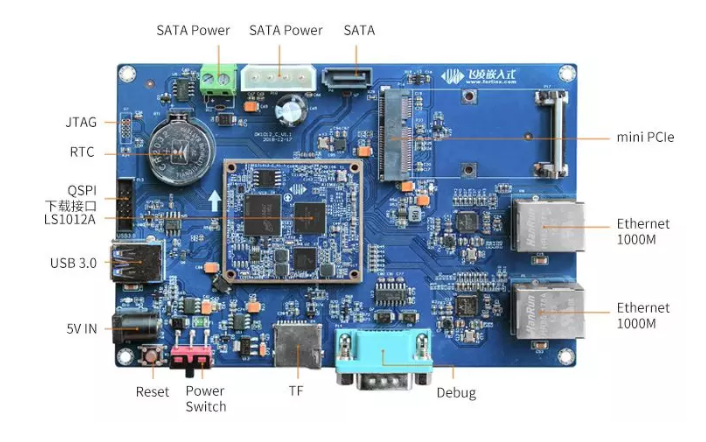 Advantage
❶ Work independently, when there's network failure, transit data can be saved to natvie disk automatically, once network fixed, it will upload the data and images to management center. LS1012A frequency is up to 1GHz, Coremark up to 4000, it can fastly recognize vehicle ID, tolling and inquiry.
❷ dual Ethernet can be configured to 1x WAN and 1x LAN, PFE can support large throughout and reduce CPU loading rate, thus to improve DSRC processing efficiency.
❸ RSU generally equiped on gantry or top of roadside barrier, remote debug device needs special configuration tool to set RSU network, RFID and other related information. Network parameters including RSU IP address, subsystem mask, driverway computer IP, port and server IP. So it should support Web server. FET1012A-C is supported with Ubuntu18.04 which is available for users to setup Apache Web server, thus to shorten the development time.
❹ low price but industrial grade(-40℃~+80℃), besides, CPU has a native PCIe2.0 interface.
❺ U-disk can be supported for massive storage or kernel and file system updating.
Related products: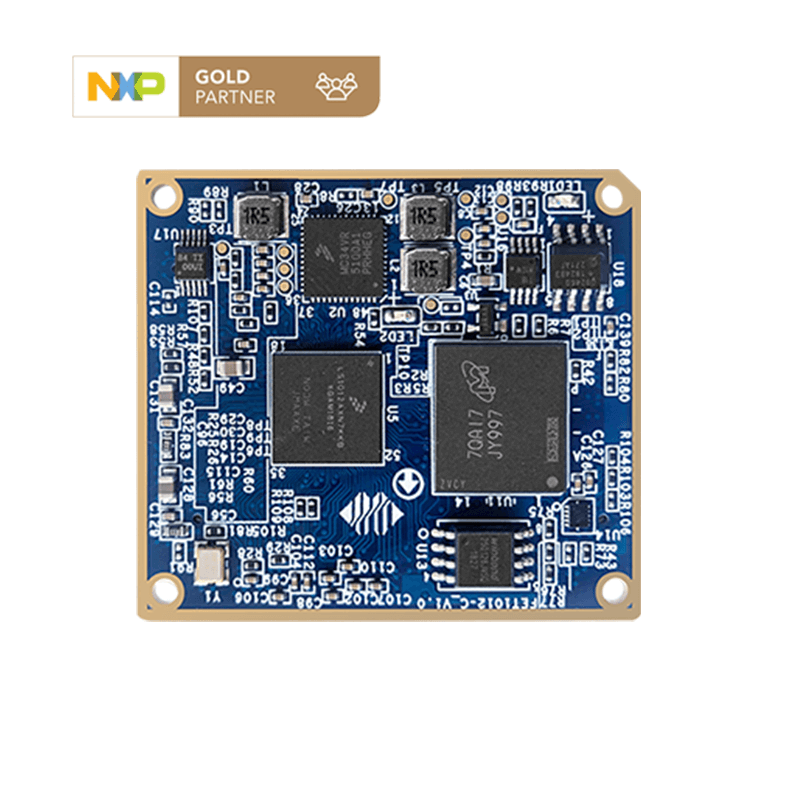 FET1012A-C System on Module