Fluorescence Immunoassay Solution Based On FETMX6UL-C Embedded SoM
In vitro diagnostic industry with the rise of test medicine and the emergence and development, as a rising star, for the rapid development of various disciplines in medicine has played a huge role in promoting. In vitro diagnosis can also be understood as obtaining the corresponding antibody from the human body, after special biological treatment, the use of specific diagnostic instruments for clinical testing, and quickly obtain test results, and then judge the patient's condition products or services.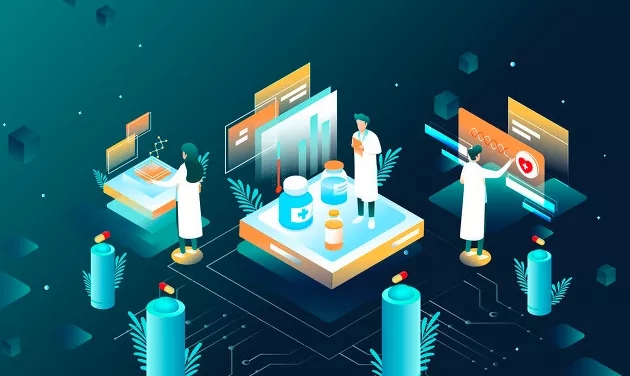 PoCT instant testing as a rising field of in vitro diagnosis, with the use of "field non-specialized trainers" and "small size, high degree of integration" as the basis for research, coupled with the field can be convenient and quick to obtain test results, more and more attention and support in different fields. The fluorescence immunoassay method has the advantages of strong detectability, wide detection, and stable chemical properties of labeled substances, and is now a mature and effective labeling immunoassay, which is a popular new field in the field of immunoassay.
The hardware used in the fluorescent immunoquantifier is composed of embedded microprocessors and embedded microcontrollers, and the Forlinx embedded FETMX6UL-C core board is recommended as the primary control.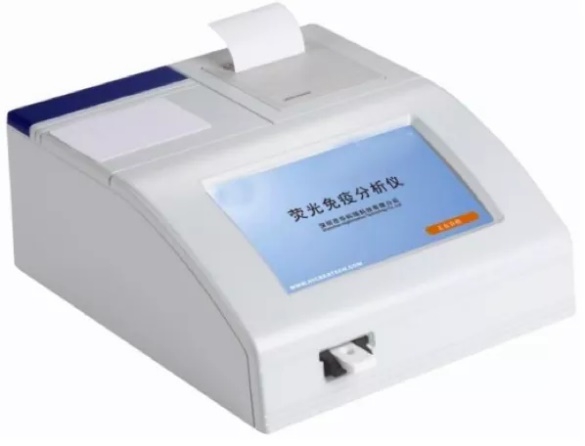 Fluorescent Immunoquantifier System Architecture:
Embedded microprocessor selection NXP i.MX6UL equipped with Linux operating system, mainly complete the interface operation, data storage interaction, algorithmic operation, cloud or server LIS system communication tasks, microcontroller complete step motor movement, photoelectric acquisition fluorescent signal, digital module conversion, through the communication interface, the final data output to i. MX6UL processor and the final results will be displayed on the screen. FETMX6UL-C Core Board is a core board based on the NXP i.MX6 UltraLite Cortex-A7 architecture processor design, with the main frequency of 528MHz (800MHz), with two sets of high-quality imported 80P board-to-board connector designs, and a unique power management architecture that consumes less power than the core board of the ARM9 family. The harsh temperature level test ensures that the core plate operates steadily in an environment of -40C to -85C. The maximum support for 8xUART, 2xEthernet, 2x CAN, and other industrial bus interfaces, the core board comes standard with 256MB RAM/256MB NANDFlash, 512MB RAM/4GB eMMC, 256RAM/1GB NandFlash (optional) configuration.
FETMX6UL-C Core Board Advantages:
1. CAN communication has the advantages of strong real-time, long transmission distance, and strong anti-jamming ability, and has been widely used in automotive electronics, automation, and other fields, FETMX6UL-C supports two native CAN2.0B interfaces, which can be used to interact with the data of other submodules.
2. Medical testing equipment needs to pass strict electromagnetic compatibility test before they go on the market, and the test results of the electrostatic, surge and electromagnetic interference will directly affect the accuracy of the test results. FeTMX6UL-C core board through CE, FCC, RoHS certification, and through the -40 to 85 degrees C high and low temperature test, with greater stability.
3. Medical devices from research and development, certification, production, marketing require a long cycle, product delivery cycle and stability is a top priority, FETMX6UL-C core board using NXP i.MX6UUltraLite processor, to provide 10 and 15 years of long-term product supply support.
4. The rapid development and listing of products can give priority to occupying the market, the speed of research and development determines the market's first opportunity. The FETMX6UL-C core board provides dual Linux system version support (Linux 3.14, Linux 4.1.15), allowing engineers to quickly select familiar samples. And provide hardware design manual, embedded Linux software manual, OKMX6ULL-S application notes, the underlying driver, application interface development examples, and other complete database, allowing you to more attentive development programs, faster product construction.