Internet-of-Vehicles T-BOX based on iMX6UL system on module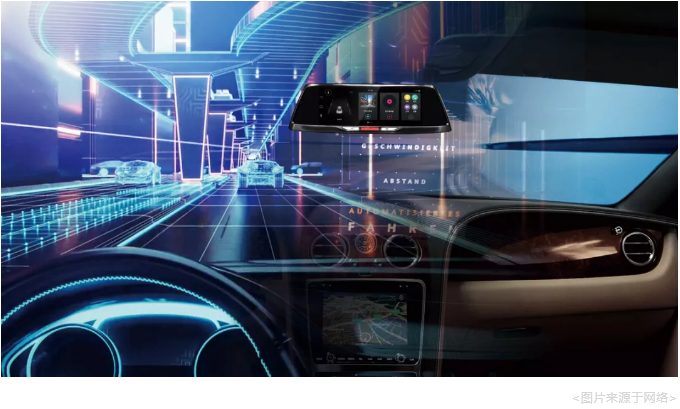 Internet of Vehicles is a part of intelligent transportation. It's a new orientation of vehicle technology development in the future as well as auto cars and auto driving.
IOV system consists of host machine, T-Box, mobilephone APP and background four parts. The host machine is mainly for entertainment and vehicle information display; T-BOX
is for communication with mobilephone and background to display vehicle information and control the car.
T-BOX
T-BOX is short for Telematics BOX.
When users send command by mobilephone, the background will send monitoring request to T-BOX, once the command is received, system will send report by CAN interface and control the car. At last feedback result to mobilephone. By T-BOX, users can remote start the car, open the conditioner, adjust car seats and do other related operations.
Target Application
■ Private internet of vehicle: remote control, alarm and mainenance reminder.
■ Car rental/ zipcar: positioning, tolling, operating management.
■ Finance risk control: secured car positioning and remote control.
■ Bus management: positioning, maintenance reminder, anti-theft alarming , fleet management.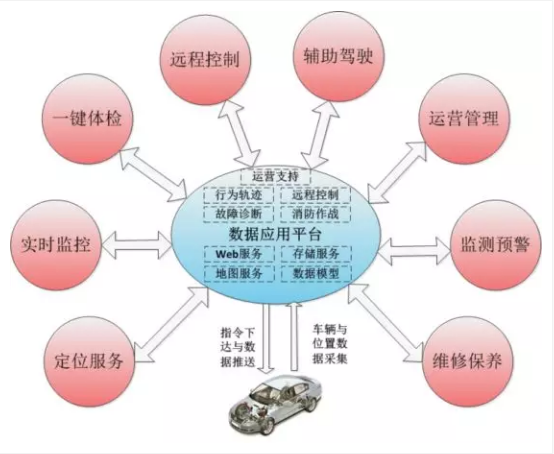 Structure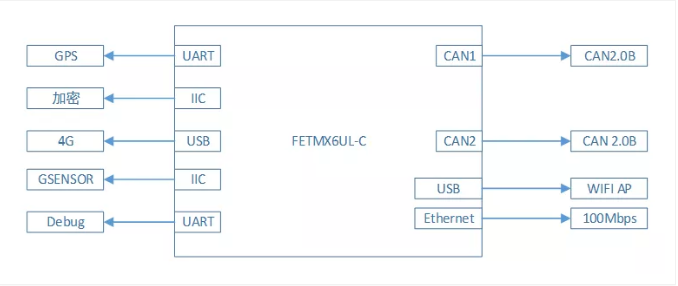 Main control unit is based on FETMX6UL-C system on module which is designed based on NXP i.MX6UL processor with OS Linux with supporting of 4G TCP/ IP.
Support enxcryption chipset solution by IIC to safeguard data, support GPS and G-sensor to position the car, sense car posture and vibration, as well as CAN and WIFI AP.
Summary
T-BOX can deeply read CAN data and private protocols of the car, collect Kcan and PTcan data and reverse control. Transfer data to cloud by 4G and report car information, oil billing, failure reminder, violate inquiry, position tracking, driving behavior, anti-theft , booking, remote controlling to car doors, windows, lights, locker and other parts of the car.
Related products: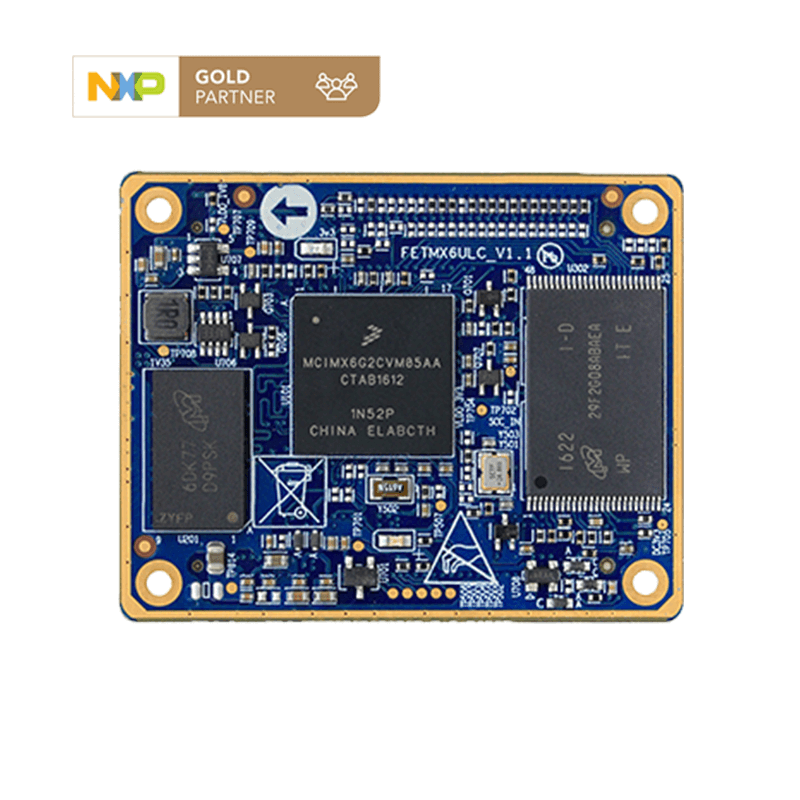 FETMX6UL-C2 System on Module