Mobile Payment Solution based on RT1052 SoM FET1052-C System on Module
As the pace of urban modernization continues to accelerate, the contradiction between the stagnant means of transportation and the increasingly advanced means of financial payment has gradually emerged. In China, major and medium-sized cities are facing tremendous traffic pressure, and traffic operators are also facing the dilemma that management is out of control, and the vehicle management and operation management system cannot find a suitable solution. Under this background, the mobile payment POS machine for public transportation has emerged as the times require Raw.
1. Bus POS Machine
Bus mobile payment POS machine, a device that integrates third-party financial platform payments such as Alipay and WeChat; UnionPay QuickPass; bus merchant APP QR code; compatible with existing non-contact IC cards; mobile NFC and most of the domestic payment methods.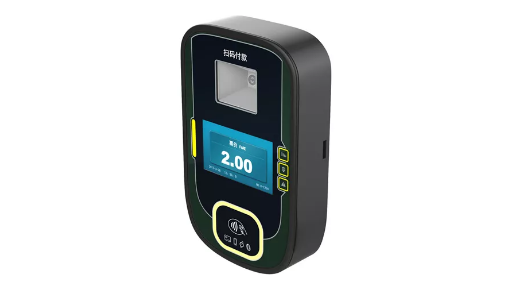 2. Technical Parameters
Standard on-board 4.3-inch LCD display.

Industrial-grade control board and RFID card reader antenna.

Industrial-grade scan code module.

A variety of vehicle and vehicle equipment data access interfaces (RS485, RS232, CAN)(RS485、RS232、CAN)

Multiple wireless communications (WIFI, 4G, NB-IOT)

Multiple positioning (GPS, Beidou, GLONASS)
3.Recommended plan
The FET1052-C core board is based on the Arm® Cortex®-M7 core i.MXRT1052 processor and runs at 528 MHz. Up to 512KB Tightly Coupled Memory (TCM), real-time low-latency response, as low as 20 ns, perfectly combines the advantages of low-power application processors and high-performance microcontrollers.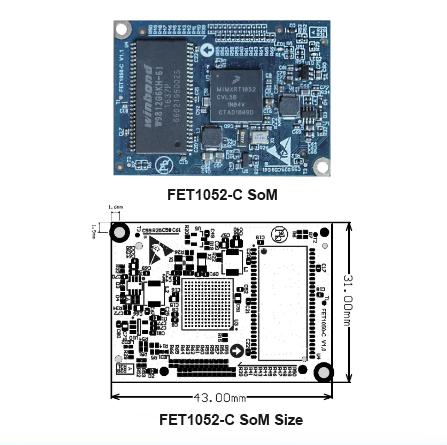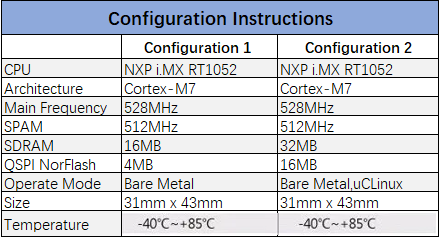 4. Plan realization

a. LCD display: The FET1052-C core board supports 24-bit 1366 x 768 resolution display output. Generally, a 4.3-inch display is used in vehicle POS to display transaction information. At present, the commonly used 4.3-inch screen has a resolution of 480*272, which has no pressure on FET1052-C. At the same time, it can also support 800*480 high-resolution 4.3-inch screen to meet high-definition display applications.

b. RFID card reader: SPI interface is used to connect to PN5180, and it supports non-contact smart card reading. PN5180 is suitable for POS terminals. It has the characteristics of high output power, high performance, and support for multi-protocol NFC. It can ensure the largest interconnection with the new generation of NFC-enabled mobile phones. The NFC front-end can reach the radio-frequency EMV standard.

c. QR code scanning: support 8-bit parallel interface (DVP), maximum support 5 million pixel camera;

d. Networking: The FET1052-C core board is connected to WIFI and 4G modules via USB, and the networking method can be selected according to customer needs. At the same time, it can also be connected to the NB-IOT module through the serial port. When the communication data volume is small, the NB-IOT network can be used to reduce equipment costs.

e. Positioning: Connect the positioning module through the serial port, support GPS, Beidou, and GLONASS to meet different customer needs.

f. RS485/RS232: The FET1052-C core board supports up to 8 Uart channels, each supporting up to 5.0 Mbps; it can meet the connection of multiple devices.

g. CAN: Support 2 CAN, which can communicate with vehicle controller or other vehicle equipment.
Related products: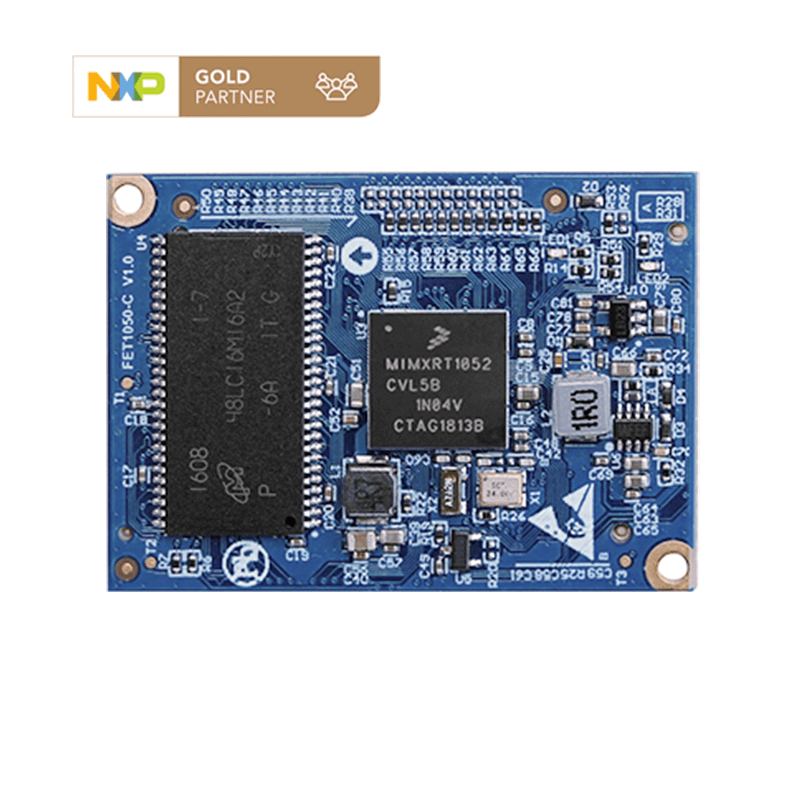 FET1052-C System on Module