Hematology Analyzer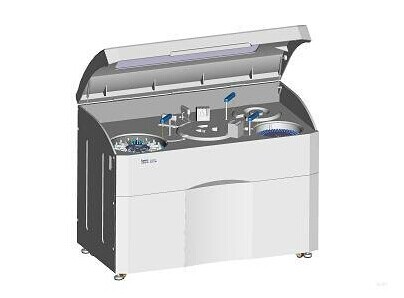 Target Application: Large Scale Hematology Analyzer
Spec.: Generally large scale hematology analyzer structure is relative complicate than other devices, it needs ARM together with FPGA. AM335 system on module can provide necessary ARM hardware related source to help medical developers to shorten their product time-to-market.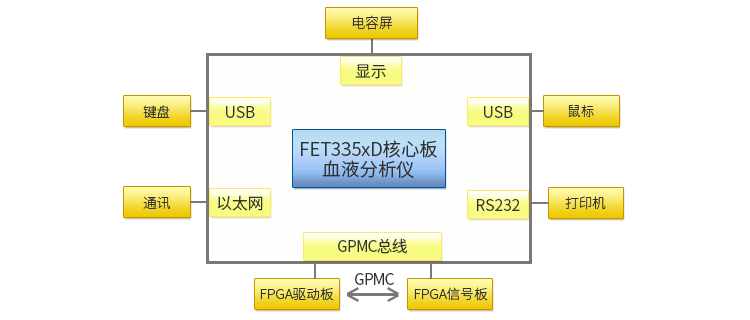 Recommended model: FET335xD system on module with Linux system
2x USB, for mouse, keyboard and other USB peripherals

1x Ethernet, for data transferring

1x internal RS232 for thermal printer, 1x external RS232 for peripheral printer

1x VGA, for capacitive touch screen
GPMC: 16-bit data bus and 12-bit address bus, for communication with FPGA
FET335xD system on module can be used for large scale hematology analyzer hardware designing. FPGA signal board is used for collecting analog signal of white blood cell, red blood cell or blood platelet by impedance or laser reflection, and convert analog signal to digital signal; FPGA drive board is used for motor, valve or other hydraulic controlling; the ARM part of the device is used for data processing, analysing and display; ARM can communicate with FPGA by GPMC. Forlinx FET335xD system on module can help developers to save much effort in ARM related development works and just need consentrate in FPGA development, which will help medical companies to save much development cost and opportunity cost.
Related products: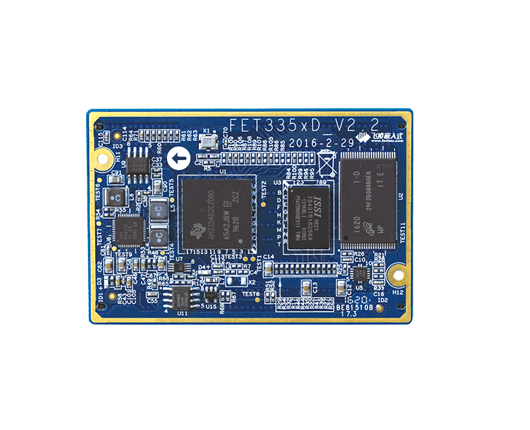 FET335xD System on Module