Exhibition Hit | Shenzhen CMEF Exhibition, Forlinx Booth Popular Explosion Shed!
On October 13, the 85th China International Medical Device Expo (CMEF) opened at the Bao'an District International Convention and Exhibition Center in Shenzhen. In order to help medical equipment research and development and manufacturing, Forlinx embedded with the whole line of embedded board card, display control all-in-one machine and other products strong debut exhibition.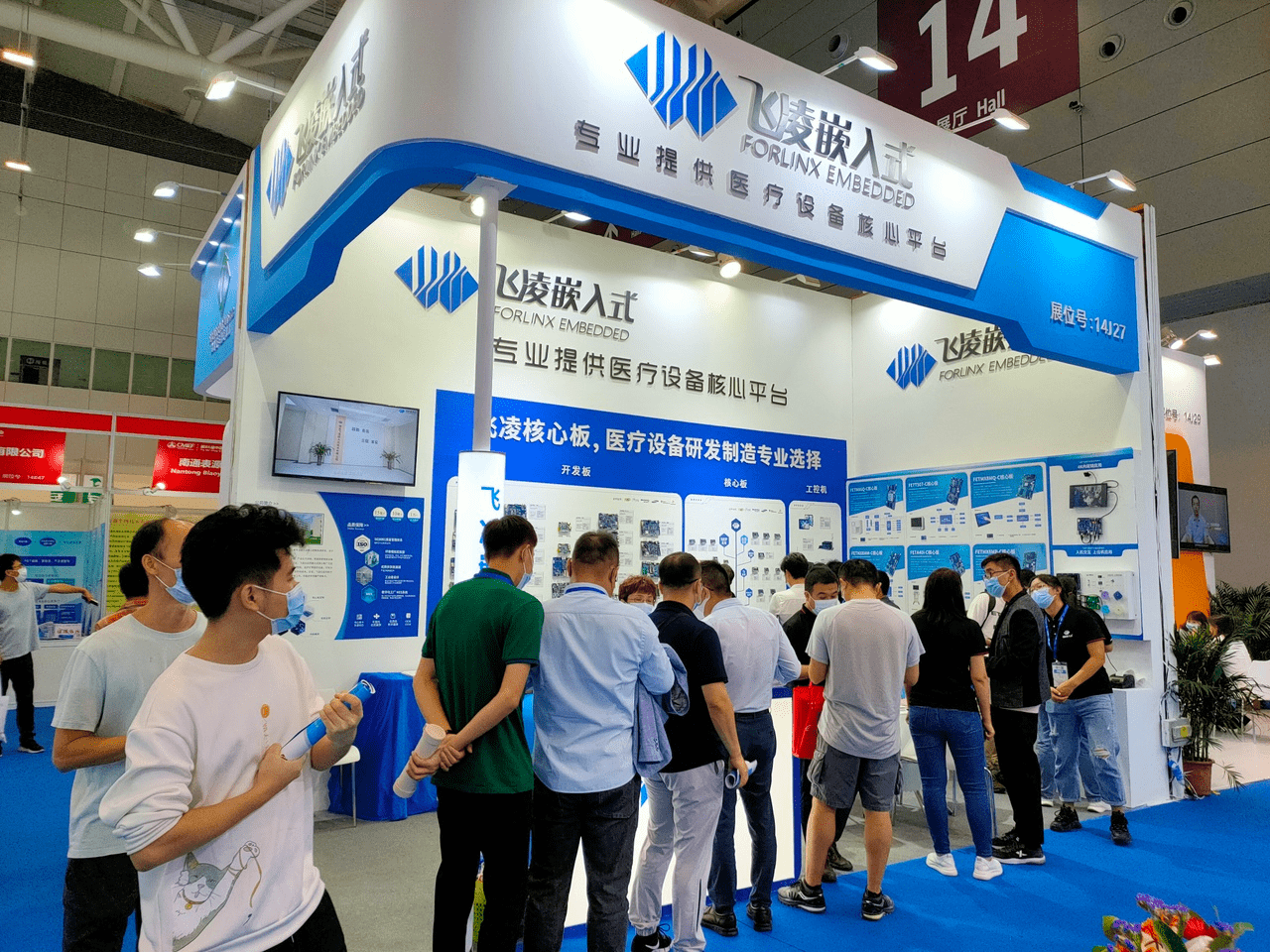 As a high-tech enterprise focusing on the research and development, design and production of ARM core control system, Forlinx Embedded has launched a series of ARM Smart Device Core Platform (ARM Core Board) based on NXP, Quanzhi, Ruixin Micro, TI, SAMSUNG and other brand processors, providing strong technical support and supply guarantee for many medical device enterprises.
Over the years, Forlinx embedded in the field of smart medical continuous deep cultivation, for medical equipment for the stability of the stringent requirements, with high-quality products and professional technical support for medical equipment enterprises escort. At present, Forlinx Embedded has helped more than 1000 medical device companies successfully develop products and bulk supply of core board cards.
At this exhibition, Forlinx Embedded showcases a range of embedded boards for medical devices such as IVD, medical imaging, vital signs monitoring, and high-performance display and control all-in-ones designed for smart medicine. The use of Forlinx ARM core board or display control all-in-one can greatly shorten the development cycle of medical equipment, reduce the difficulty of hardware and software design in the product development process.
The Forlinx embedded booth features a product display area, a medical solution area and a dynamic solution display area to help the audience understand the typical applications of Forlinx products in the field of smart medicine through the comprehensive presentation of products and solutions.