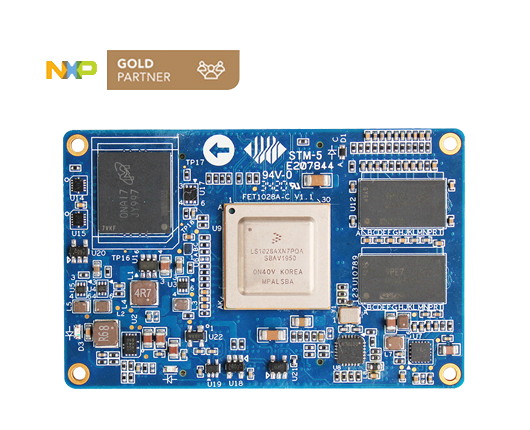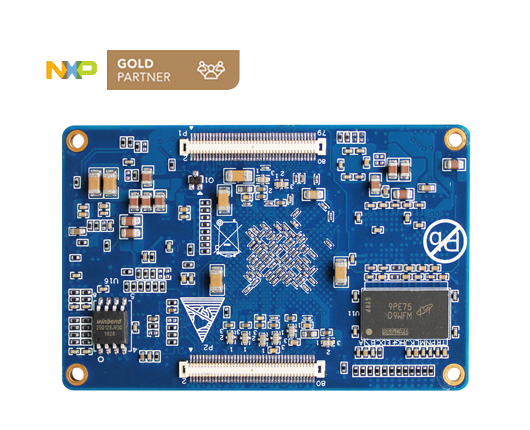 Forlinx is a Gold Partner of NXP, focusing on designing and manufacturing of cost-effective ARM board solutions.
Choose Forlinx, you will get more than just an embedded board and NXP SoC based ARM board solutions are especially recommended.
FET1028A-C is a system on module designed based on Cortex-A72 featuring dual-core processor LS1028A up to 1.5G Hz. It has functionality for Industry 4.0 including Time-Sensitive Networking (for deterministic Ethernet), 3D graphics for HMI and integrated security capabilities using NXP's Trust Architecture. The LS1028A is an SoC of the Layerscape family with integrated 3D GPU for HMI, and support for TSN in the integrated Ethernet switch and independent Ethernet controllers.
Key Features of the LS1028A:
2GB DDR4 RAM

Support 6x Gbit Ethernet

Support TSN Ethernet switches and Ethernet controllers

Support converged IT and OT network

Support 2x CAN FD, 4x UART, 2x USB3.0, 2x PCIe3.0, 1x SATA3.0, 6x IIS, 6x IIC, 2x SPI and other common bus interfaces

Up to 4K resolution
Application:
Industrial IoT

TSN

SD-WAN

5G CPE

edge computing gateway

IP-PBX

smart factory

information security

intelligent transport

power management
---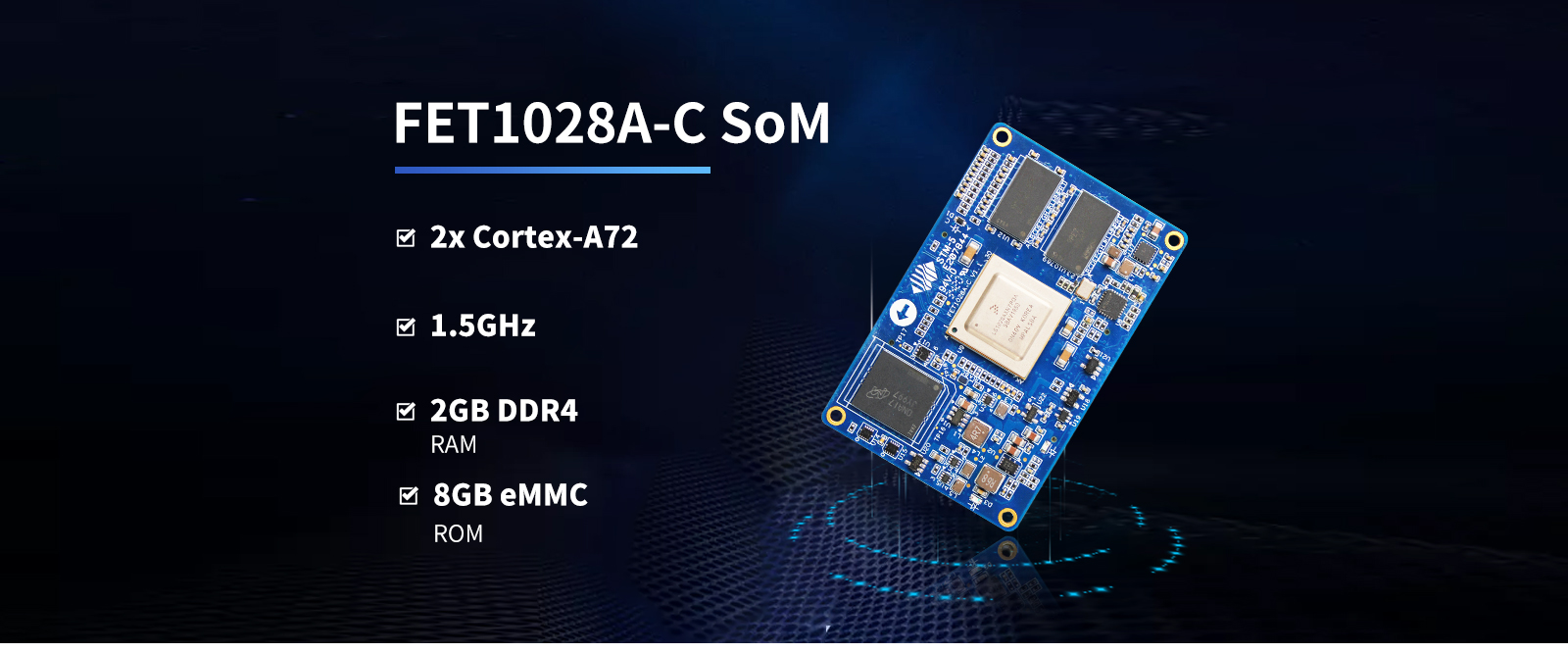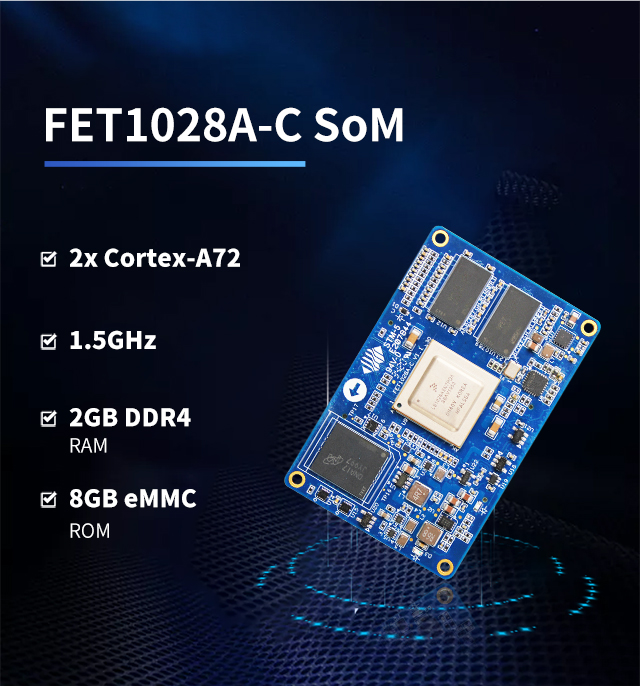 Various High Speed Peripheral Interfaces
FET1028A-C can support up to 6 Gigabit Ethernet ports, PCIe3.0, SATA3.0, USB3.0, CAN-FD are also available, which are preferable for industrial IoT, 5G gateway related applications.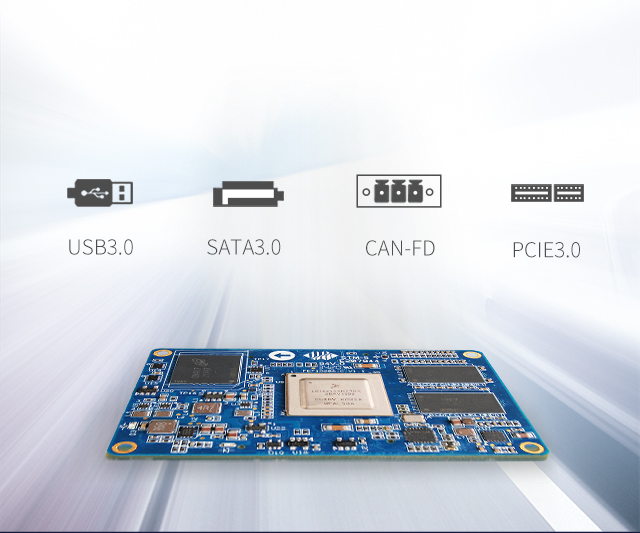 Advanced Computing Performance

dual-core Cortex-A72, up to 1.5GHz preferable for edge computing, big data processing related applications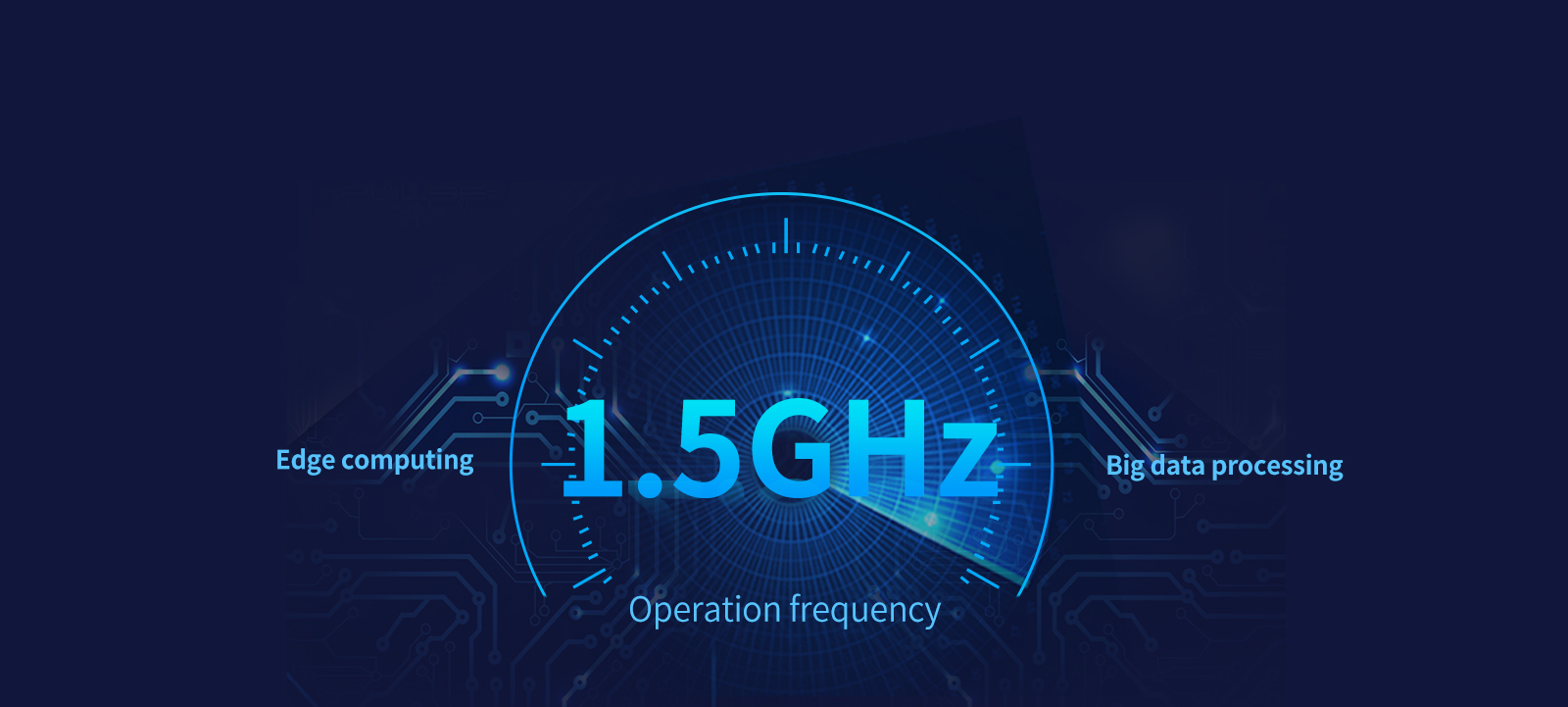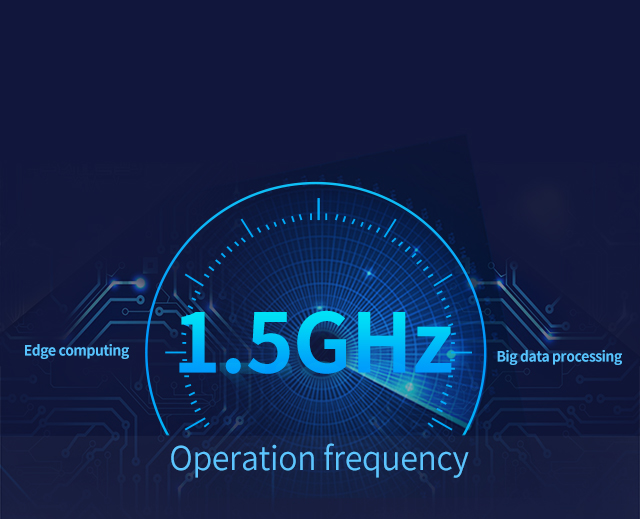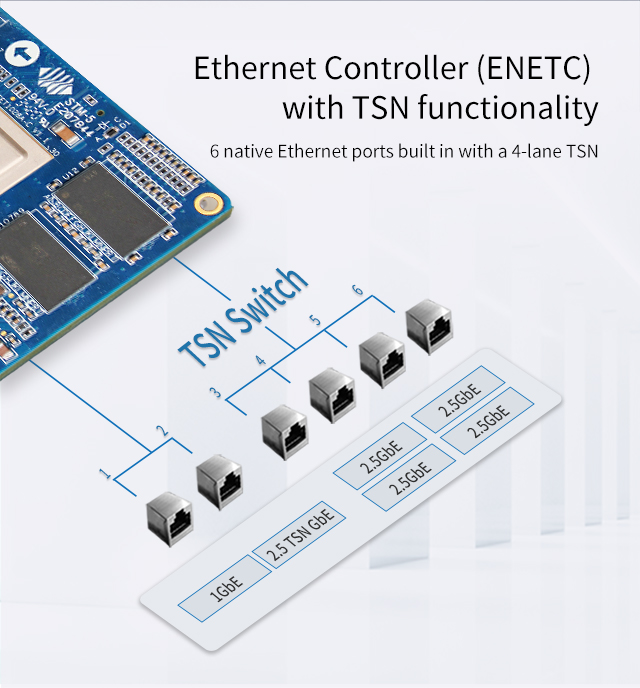 4K Display Output

Has one display interface, available for DP1.3 and eDP1.4,
output resolution up to 4Kp60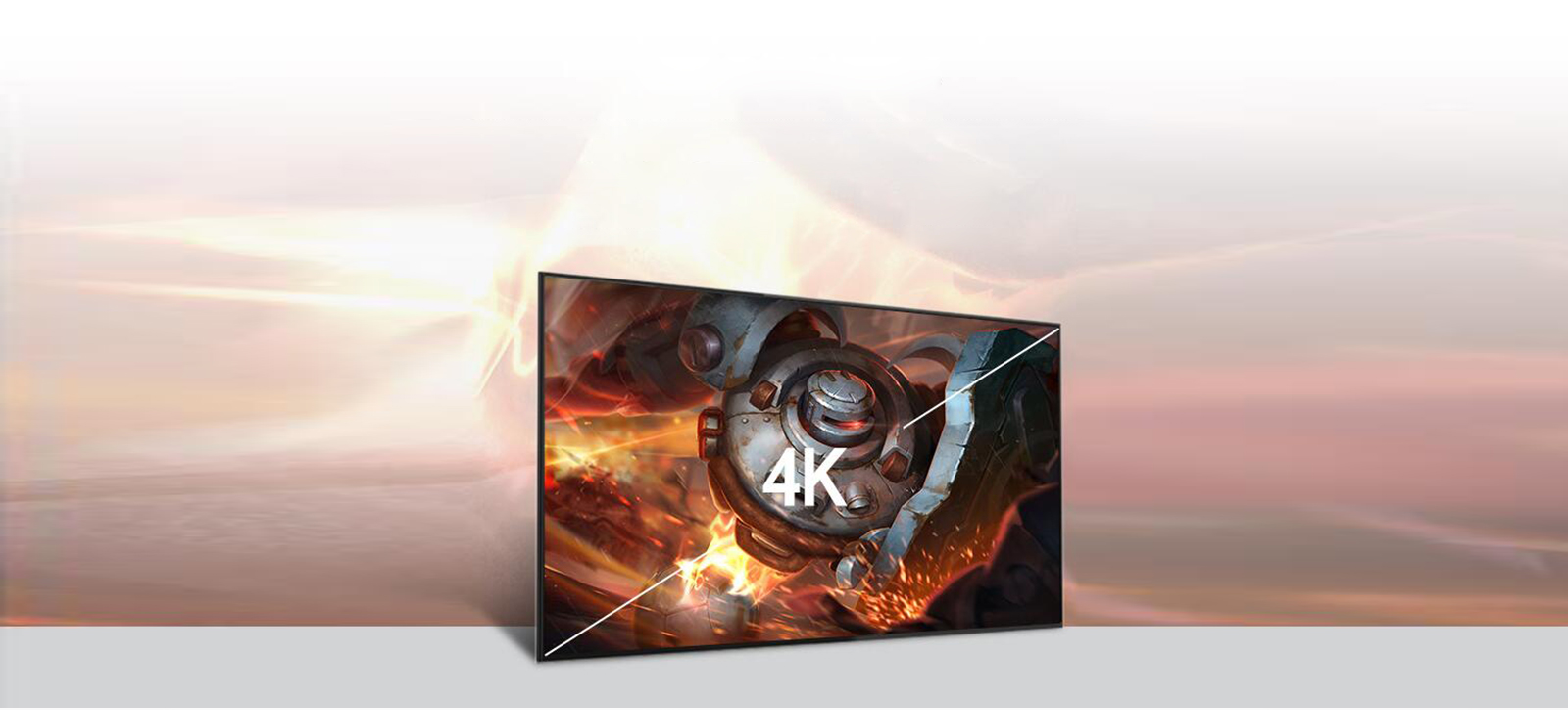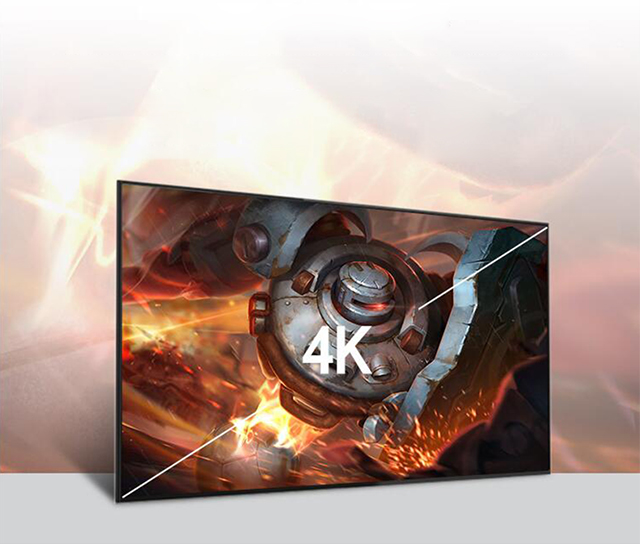 ▊ Spec.
---
Overview of SoM FET1028A-C
CPU
NXP LS1028A
Architecture
Dual-core Cortex-A72
RAM
2GB DDR4
OS
Ubuntu
Working temperature
-40℃~ +85℃
Frequency
1.5GHz
ROM
8GB eMMC
Power input
DC 12V
Dimensions
42mm×65mm
FET1028A-C System on Module Hardware Features
Interface
QTY
Spec.
Display Port
≤1
DP1.3 and eDP 1.4, up to 4Kp60
eSDHC
≤1
SD3.0
IIS
≤6
Ethernet
≤6
CPU has 6 native MAC
up to 2.5Gbps, can support TSN and one of them has a 4-port TSN switch;
5 Ethernet ports can be configured by SerDes
PCIe 3.0
≤2
up to 8GT/s, configured by SerDes

SATA 3.0
≤1
up to 6Gbps, configured by SerDes
USB 3.0
≤2
up to 5Gbps
UART
≤4
can support 1x DUART or 4x UART
CAN FD
≤2
IIC
≤6
SPI
≤2
SerDes
1
1x 4Lane SerDes, available for SGMII, QSGMII, PCIe, SATA combinations as below:


A. SGMII+QSGMII+PCIe2.0 x1+SATA3.0

B. PCIe3.0 x1+QSGMII+PCIe3.0 x2

C. SGMII+QSGMII+PCIe3.0 x2

D. PCIe3.0 x2+PCIe3.0 x2

E. SGMII+QSGMII+PCIe3.0 x1+PCIe3.0 x1

F. PCIe3.0 x4

more details refer to SerDes list 'LS1028ARM.pdf'
▊ Accessories
---
Provides the modules and accessories used in Forlinx's SBC.
See here for communication modules, LCD screen, SBC expansion module and further accessories »
Technical Support
Forlinx provides software resources including kernel and driver source code, together with detailed user manual(LS1028A reference manual), schematic documentations to help customer start their development rapidly.
For more details on solution design with FETM1028A-C SOM
▊ How to buy
---
1. Order Online
We have an online store on Alibaba, please contact us to start ordering
2. Order offline
pls send your inquiry to our mailbox [email protected];
3. Payment Terms
Samples(100% T/T in advance),Bulk Order(please contact with our sales)



▊ Shipment
---
1. Delivery: Goods will be sent out by express as requested
2. Lead time: generally, goods could be sent out within five working days for a sample order, for a bulk requirement order, please contact us to check stock status and estimated delivery time.
3. Shipping charge: buyers should bear related shipping cost.
▊ Other Forlinx LS10xx Series Products
---