New Arrival | Forlinx RK3568 System On Module Launch
In early March 2022, Forlinx launched the FET3568-C System on Module, carries Rockchip's new generation AIoT processor RK3568. The RK3568 processor is optional for commercial grade RK3568 and industrial grade RK3568J. The SoM could be used in power, industrial, medical, transportation and other related applications.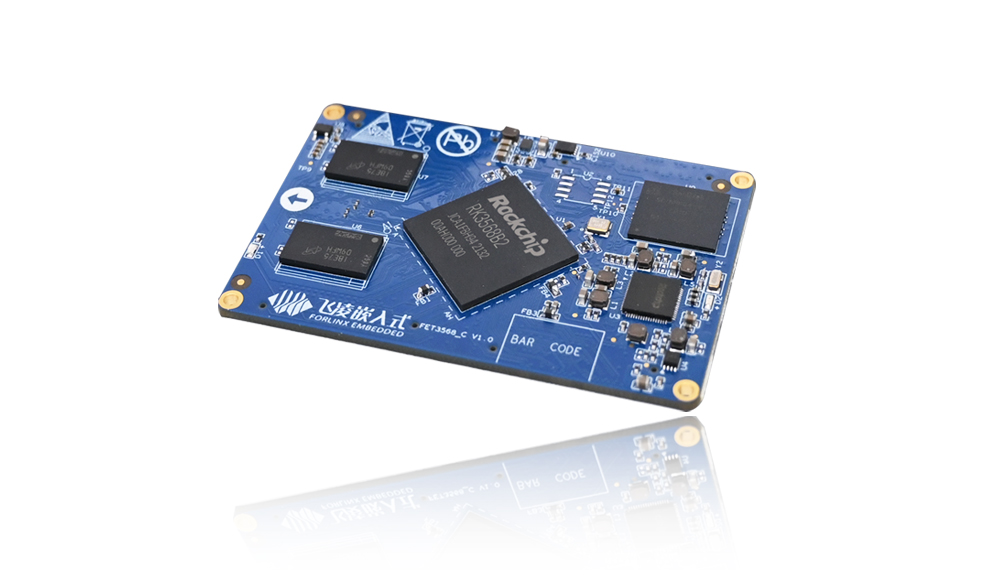 Overview of FET3568-C System on Module
FET3568-C system on module (SoM) carries Rockchip's new generation AIoT processor RK3568, a quad-core 64-bit Cortex-A55 processor with built in NPU based on advanced 22nm processing technology, running at up to 2.0GHz. The SoM has rich peripheral interfaces, powerful multimedia performance, low power performance, and high quality. It can benefit a lot in power, medical, IoT, industrial, transportation, and AI.
The SoM could be widely used in various industries. During the design process, it bears harsh ambient temperature testing, stress testing and long-last running testing, approved to robust and reliable in various terminals and job sites.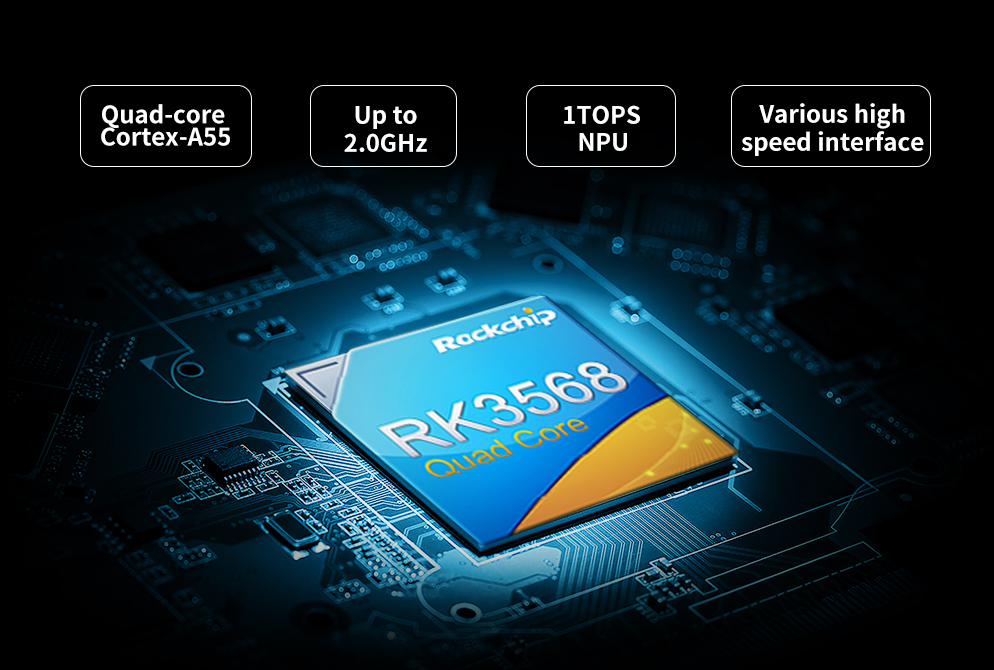 High Expansibility
FET3568-C SoM has rich high-speed interfaces, which can extend functions, more efficient and easier for connections. Supports up to 3 lanes of PCIe (2 lanes of which are PCIe3.0), 4 lanes of independent USB (2 lanes of which are USB3.0), and 3 lanes of SATA3.0 controllers; Built-in dual GMAC, support RGMII/SGMII/QSGMII (2MAC) interface, support 8 UART and 2 Gigabit Ethernet (through PHY chip).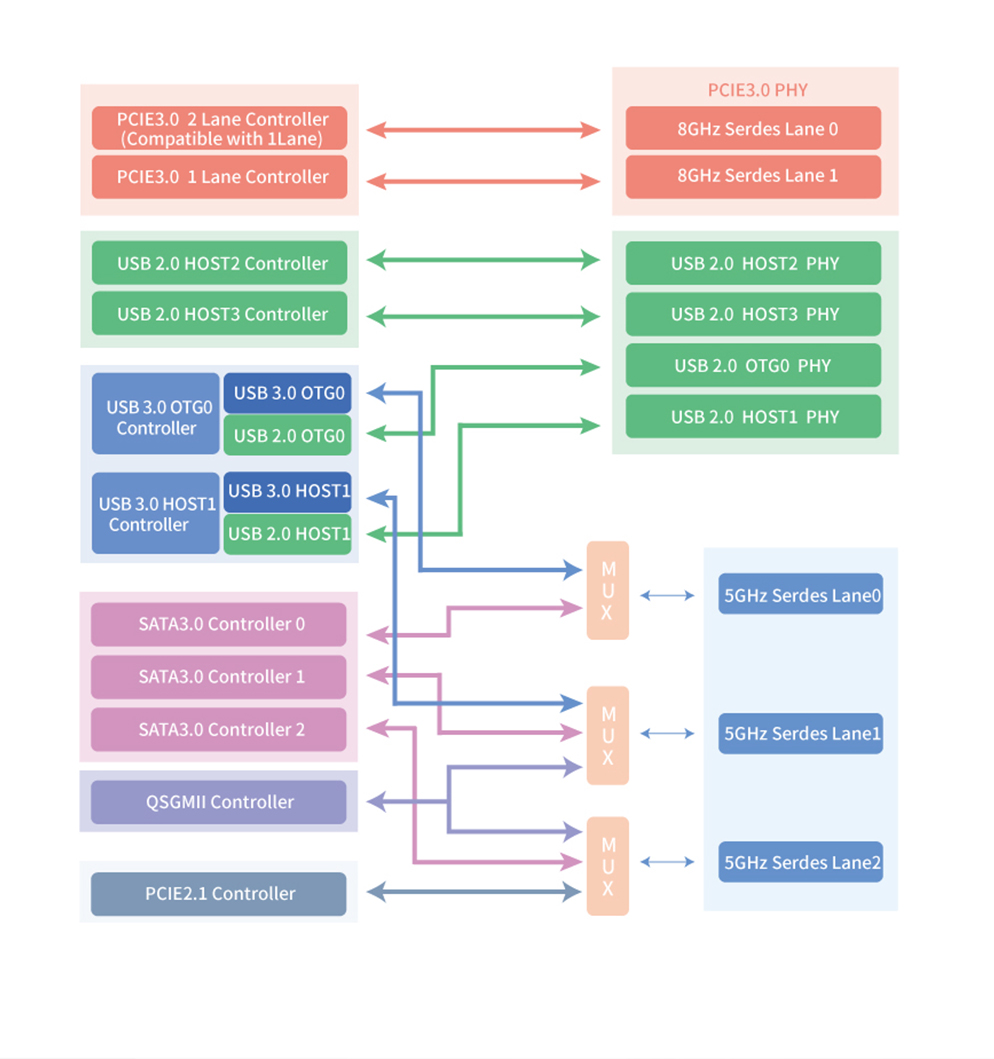 Lightweight AI
Besides frequency of up to 2.0GHz, FET3568-C SoM also integrates an NPU, up to 1 TOPS, which can support lightweight end-side AI computing. And provide RKNN-Toolkit, with its strong compatibility, network models based on a series of frameworks such as Caffe/TensorFlow/TF-Lite/ONNX/PyTorch/Keras/Darknet can be easily converted, make your AI applications easy to implement.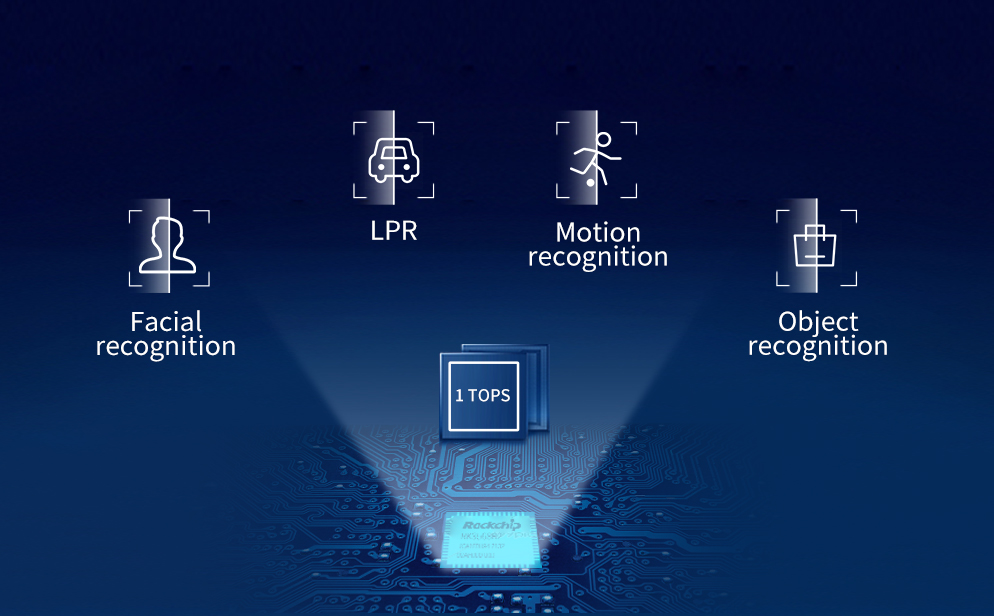 Can support three screens with different displays
HDMI2.0, eDP, LVDS, RGB Parallel and MIPI-DSI are all well supported, besides, it supports simultaneously output three display signals, support three-screen different display and 4K resolution. With such excellent display performance, FET3568-C SoM brings an outstanding human-computer interaction experience. It is preferable and applicable for PDA, dual-screen cash registers, multi-screen advertising machines, karaoke machines, electronic stop board, self-service machines, industrial HMI, etc.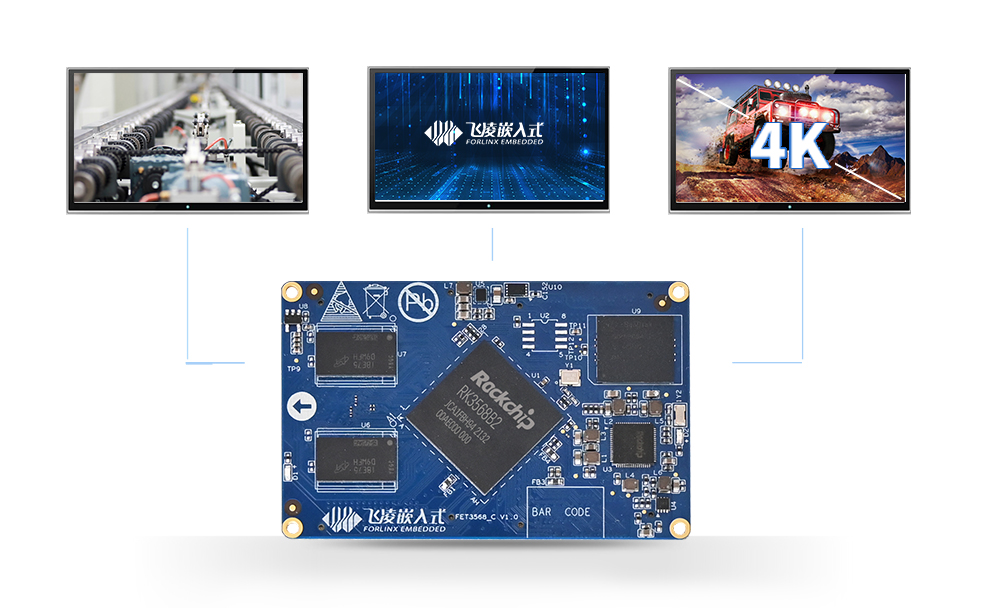 Powerful video codec performance
Support 4K resolution H.264/H.265/VP9 and other formats high-definition hard decoding, and multiple video sources decoding simultaneously, such as 8~10 channels of 1080p 30fps H264/H265. Support HDR10 with excellent performance in color and dynamic range. H.264 and H.265 format hardware encoding at 1080p60fps, dynamic code rate, frame rate, and resolution adjustment. Powerful hardware encoding and decoding capabilities can meet various requirements of most multimedia terminals, video conference terminals, etc.
OS
FET3568-C SoM supports Linux 4.19 and Android 11 operating systems that deeply optimized by the Forlinx team, which ensures high-stability for long-last running. Together with professional technical support, it helps you avoid many technical issues in the process of developing products.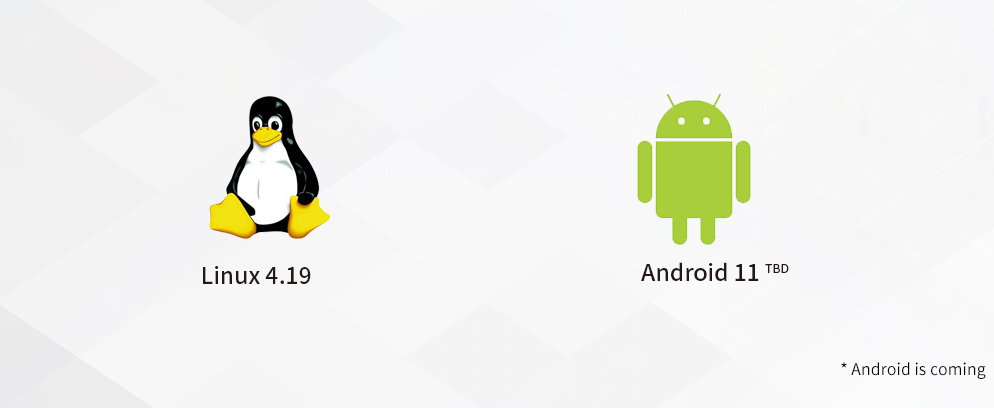 Target Application
Rich interfaces, cost-effective, and flexible options for industrial grade and commercial grade...such comprehensive advantages make FET3568-C SoM add competitiveness to many products in industrial, medical, power, transportation, environmental monitoring, security, new energy, and communications.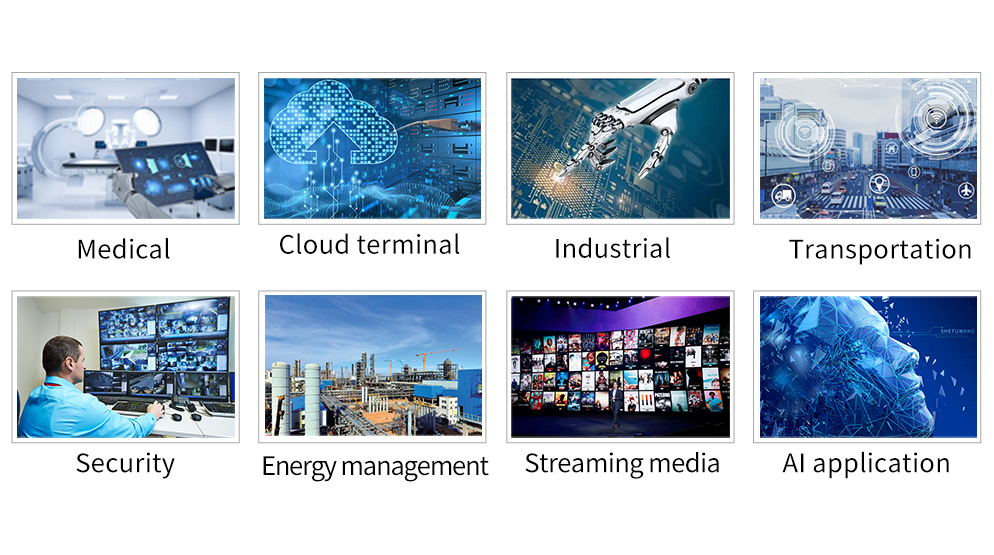 FET3568-C SoM Function Parameter
FET3568-C SoM Function Parameter
Function
QTY
Parameter
Display
3
quipped with 3 display controller, supports 3 simultaneous output in RGB, LVDS, MIPI DSI, HDMI, eDP interface.
• RGB: Support RGB888, resolution up to 1280x800;
• LVDS: single-channel output, resolution up to 1280x800, and multiplexed with MIPI-DSI0 channel;
• MIPI-DSI: single-channel output, resolution up to 1920x1080@60Hz; dual-channel output resolution up to 2560*1440@60Hz;
• HDMI: Resolution up to 1080p@120Hz or 4096x2304@60Hz;
• eDP: Support eDP 1.3, resolution up to 2560x1600@60Hz;
Camera
2
Support 1 channel DVP interface, 1 channel 4 Lanes MIPI-CSI.
Audio
4
1X 8ch I2S/TDM, 2X2ch I2S, 1x8ch PDM
SDIO
3
SDIO 3.0, data throughput up to 104MB/S
Ethernet
2
2GMAC, provide RGMII / RMII interface leads.
USB 2.0
2
USB2.0 Host, independent port, not multiplexed with USB3.0.
USB 2.0
2
1 USB 2.0 Host, 1 USB 2.0 OTG, used for 2.0 channel in USB 3.0. Can be used as 2 independent USB 2.0 when not using USB 3.0.
USB 3.0
2
1 USB 2.0 Host, 1 USB 2.0 OTG, used for 2.0 channel in USB 3.0. Can be used as 2 independent USB 2.0 when not using USB 3.0.
The number is marked as the largest, which shares 3 sets of SerDes channels. Only 3 functional interfaces can be used at the same time.
SATA
3
SATA 3.0, maximum speed 6.0Gb/s, support eSATA.
PCIe2.1
1
PCIe 2.1 x1, maximum speed 5.0Gbps, RC mode.
PCIe3.0
2
PCIe 3.0, 1x2Lanes or 2x1Lane, maximum speed 8.0Gbps per Lane.
1Lane only supports Root Complex (RC) mode.
2Lanes supports Root Complex(RC) and End Point(EP) modes.
UART
10
Highest rate is 4Mbps.
CAN
3
Support CAN-FD and CAN2.0 B
SPI
4
Support master-slave mode, software configurable.
I2C
5
Support 7bits and 10bits address mode, the highest rate can reach 1 Mbit/s.
PWM
16
32bits timer/counter
Related products: