How does a 5G Industrial Gateway Empower a Smart Factory?
First, overview
Industrial Internet of Things for the traditional manufacturing industry brought about by industrial changes, so that the factory's production efficiency has been greatly improved, reducing the energy consumption of the production process, reduce production costs, from a technical point of view to promote the high-quality development of enterprises. At present, with the maturity of industrial Internet of Things-related technologies, its application has covered the supply chain management of enterprises, production process optimization, production equipment monitoring and management, safety production management, dynamic ring monitoring and energy consumption management and other links. On this basis, along with the landing of 5G, the application trend of "5G plus industrial Internet of Things" has become the key to the transformation of traditional manufacturing industry to digital and intelligent. The emerging 5G industrial gateway has become the first need to build a smart factory.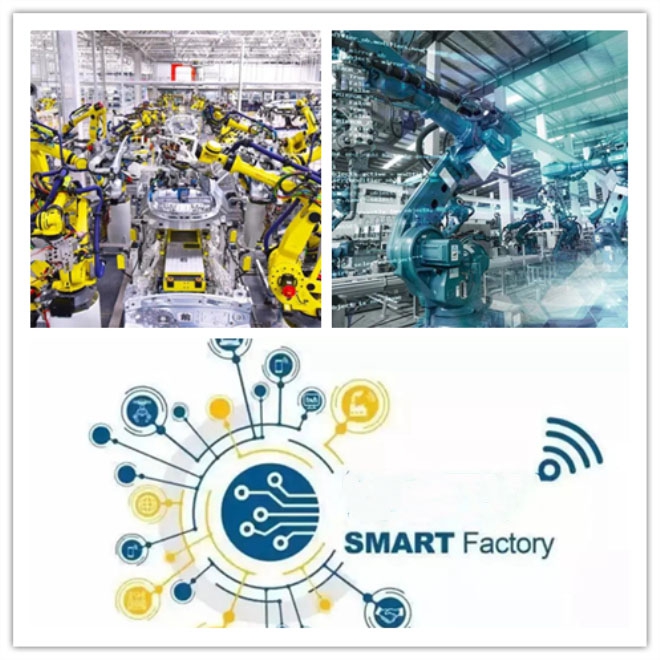 Second, user cases
A smart factory solution service provider, the need for a 5G industrial gateway products, for workshop production equipment (CNC machine tools) data collection and monitoring management.
Previously, the user has developed a 5G industrial gateway based on the X86 architecture, but due to the high site failure rate and can not run steadily for a long time, it is urgent to iterate on the product. During the evaluation phase of new product development, users learned about The cost-effective 5G Industrial Gateway FCU2201 launched by Forlinx Embedded. After prototype testing, the user decided to abandon independent research and development, in favor of bulk use of FCU2201, because FCU2201 meets the following needs of users:
1. No product development investment is required;
2. Fanless cooling design avoids the stability hazards caused by fan failure;
3. The demanding EMC protection design and industrial quality allow long-term stable, operation in temperatures from -40C to 80C;
4. Significantly reduce product costs;
5. Ubuntu 18.04 system, consistent with the user's current 32-bit X86 platform use system, reduces the difficulty of software porting;
6. Multiple RS485 and two-way Gigabit Ethernet to meet multi-node PLC/CNC connections;
7. All-net access 5G/4G/dual-frequency WiFi, flexible networking;
8. Main frequencies up to 1GHz for local data processing and lightweight edge computing.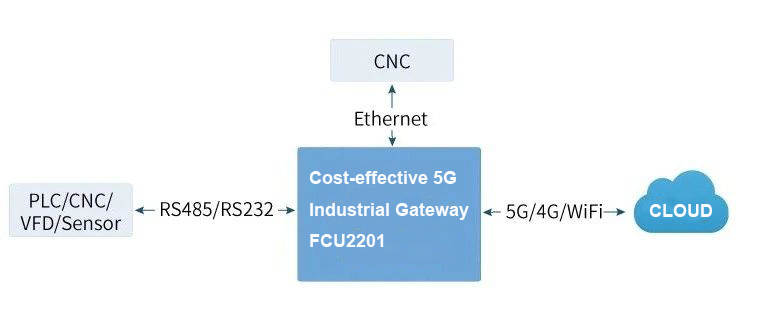 At present, the user has been cost-effective 5G industrial gateway FCU2201 successful batch for the factory intelligent transformation project, and good on-site feedback.
Third, recommended products
Cost-effective 5G industrial gateway FCU2201 adopts ARM Cortex-A53 architecture processor design, provides users with industrial data acquisition and processing applications at low cost, empowers the "5G plus industrial Internet of Things", and helps the traditional manufacturing industry to upgrade its industry.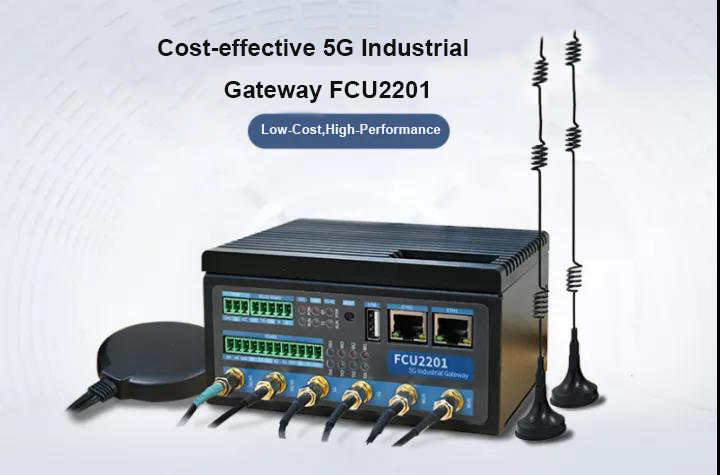 Related products: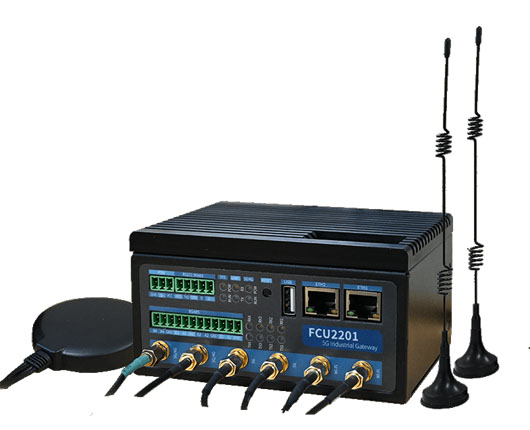 FCU2201 Embedded Computer