Single Board Computer OK5718-C2 based on TI Sitara AM5718
OK5718-C2 is a development board/single board computer(SBC) designed based on SoM FET5718-C, AM5718 processors are Arm® applications processors built to meet the intense processing needs of modern embedded products. AM5718 devices bring high processing performance through the maximum flexibility of a fully integrated mixed processor solution. The devices also combine programmable video processing with a highly integrated peripheral set.
---
1. ARM Cortex-A15, frequency up to 1.5GHz;

2. DSP C66x with frequency of 750MHz;

3. 2x dul-core ARM Cortex -M4 with frequency of 213MHz;

4. 2x dual-core PRU with frequency of 200MHz;

5. High-speed transmission interfaces like USB 3.0, PCIe 3.0, HDMI 1.4, UART*10, QSPI*1, CAN*2, Gagibit Ethernet*2 are available and also powerful multi-media performance, wide range of applications;

6. OS options: Linux 4.9.41 + QT5.6, TI-RTOS;

7. 12-layer EINT PCB designing;

8. the development board consists of carrier board and SoM, and the carrier board designed with 4-layer PCB and SoM with 12-layer PCB;

9. carrier board dimensions of 130*190mm, and connector height between SoM and carrier board is just 2mm

10. SoM with 320 pins that all functions of CPU are available;

11. Industrial grade temp width: -40℃ to +85℃
AM5718 Single Board Computer(SBC) Advantages:
Multi-core heterogeneous development platform;

Powerful DSP;

Two dual-core PRU-ICSS supported with EthernetCat, EtherNet/IP, etc.

Powerful Multi-media Performance;

Dual-screen display;

Multiple Expanding Functions, include SD card, WIFI, MIPI camera ;

Deeply optimized operating system, supported Linux4.9.41, QT5.6;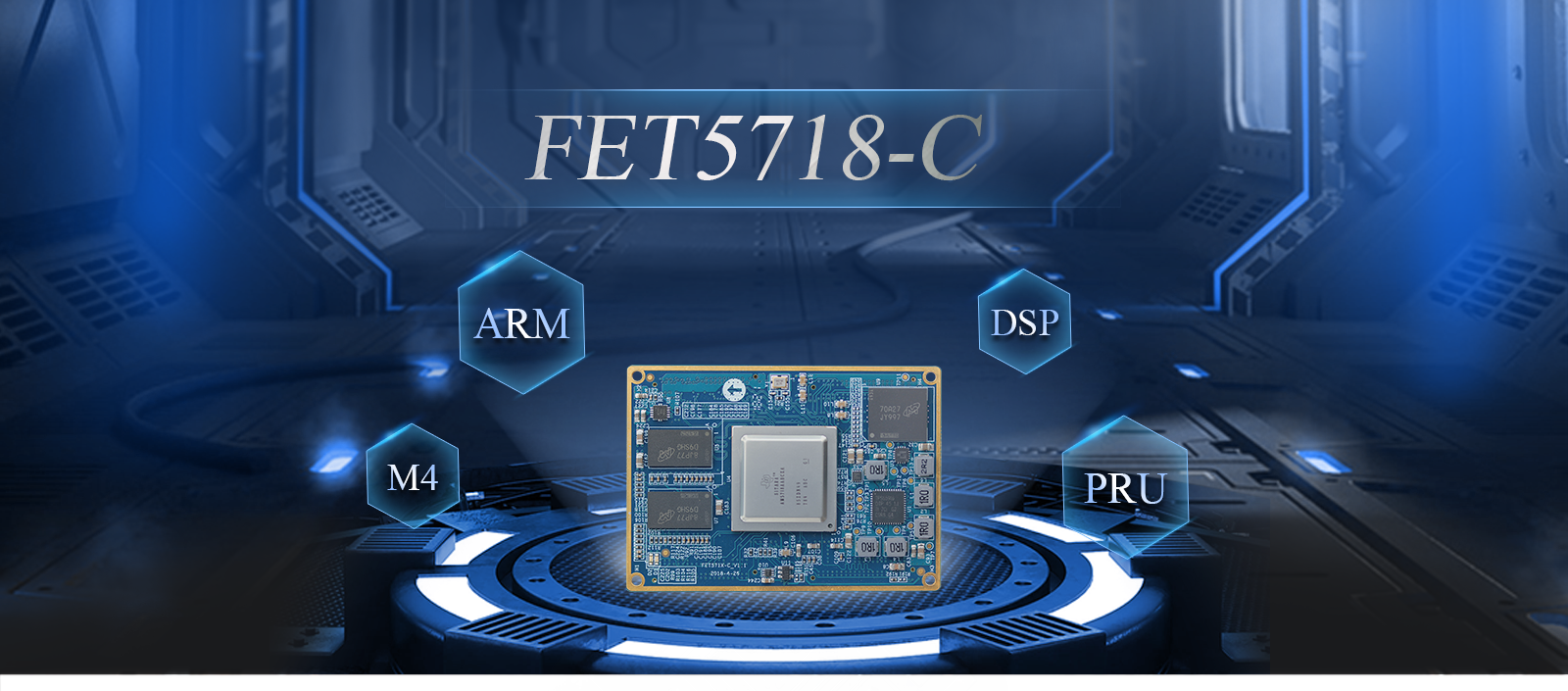 Multi-core heterogeneous development platform
Provides a variety of command-line and QT-side development routines, OpenCV, OpenCL, OpenGL development routines, DSP, PRU environment construction and development routines.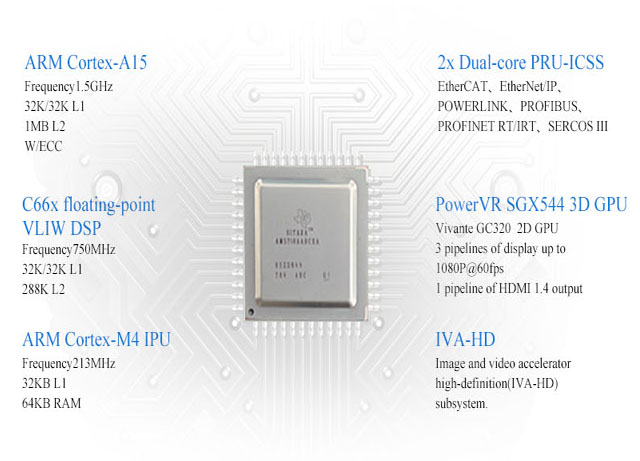 Four-screen asynchronous display
OK5718-C2 development board delivers the ultimate AM57x display performance, supporting both a 3-lane 24-bit high-scoring LCD screen and a 1-lane HDMI display.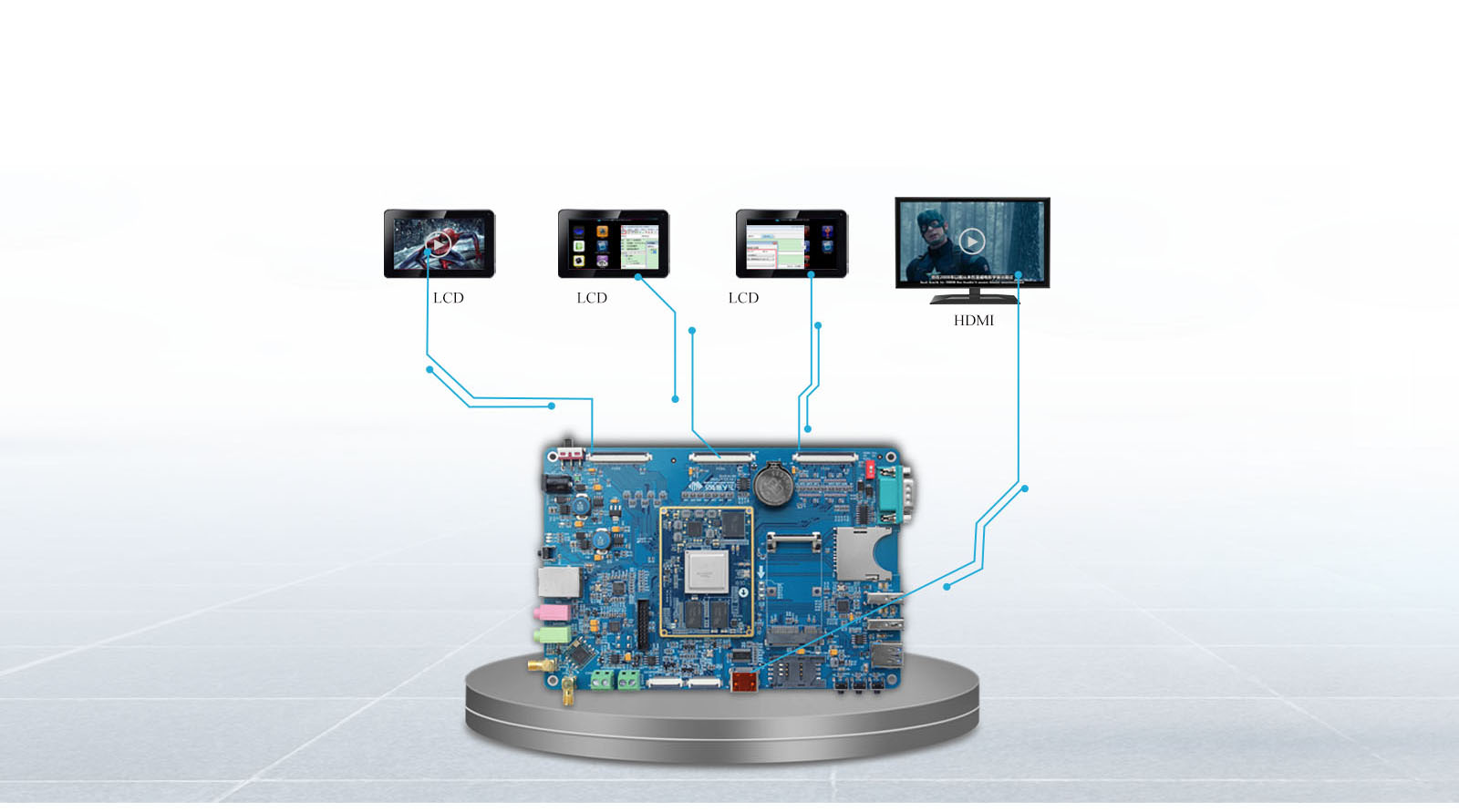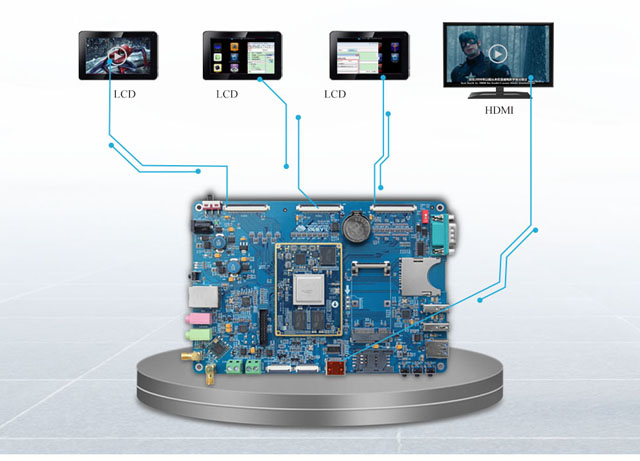 Machine vision
Ultra-high-speed full duplex USB 3.0, high-speed full duplex USB 2.0, stand-alone MAC address gigabit Ethernet interface.
Support USB 3.0 industrial cameras, gigabit network cameras, with a high acquisition and display frame rate can be widely used in 3C manufacturing, automotive, food processing, medical industry and other fields.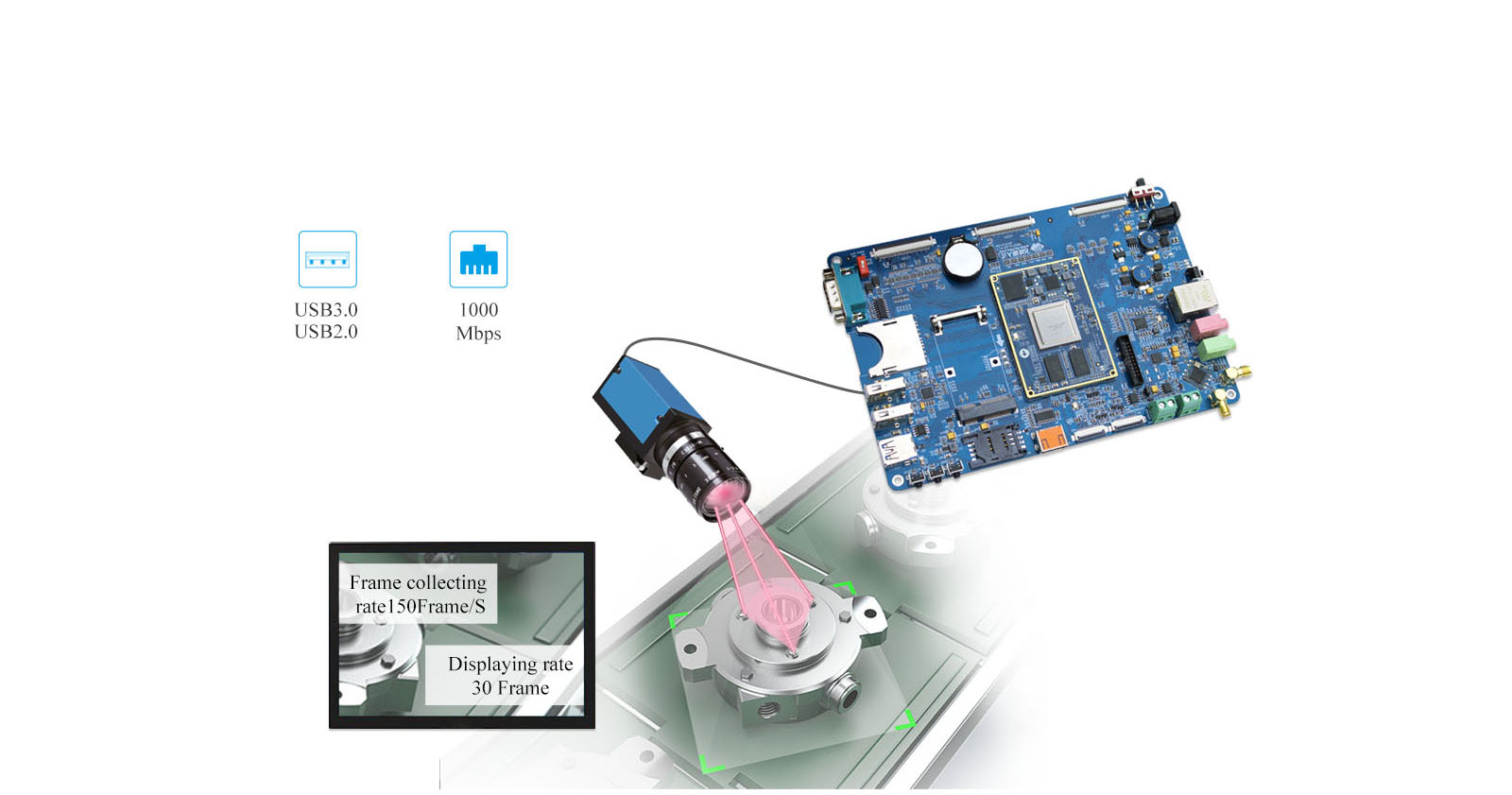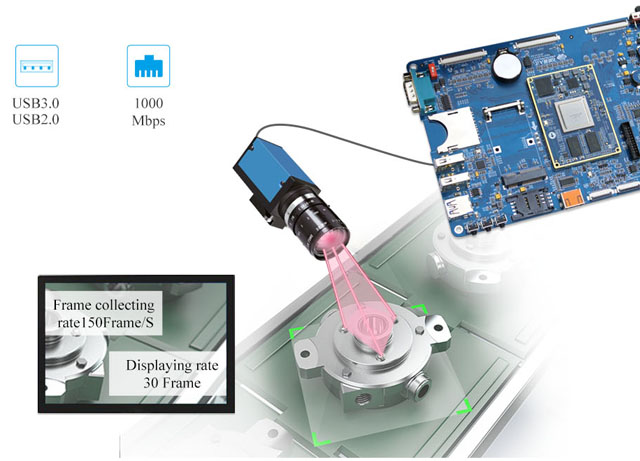 HD Images
MIPI 5640, MIPI 5645 two high-definition digital camera interface, support 1080P, 720P photography, preview, video.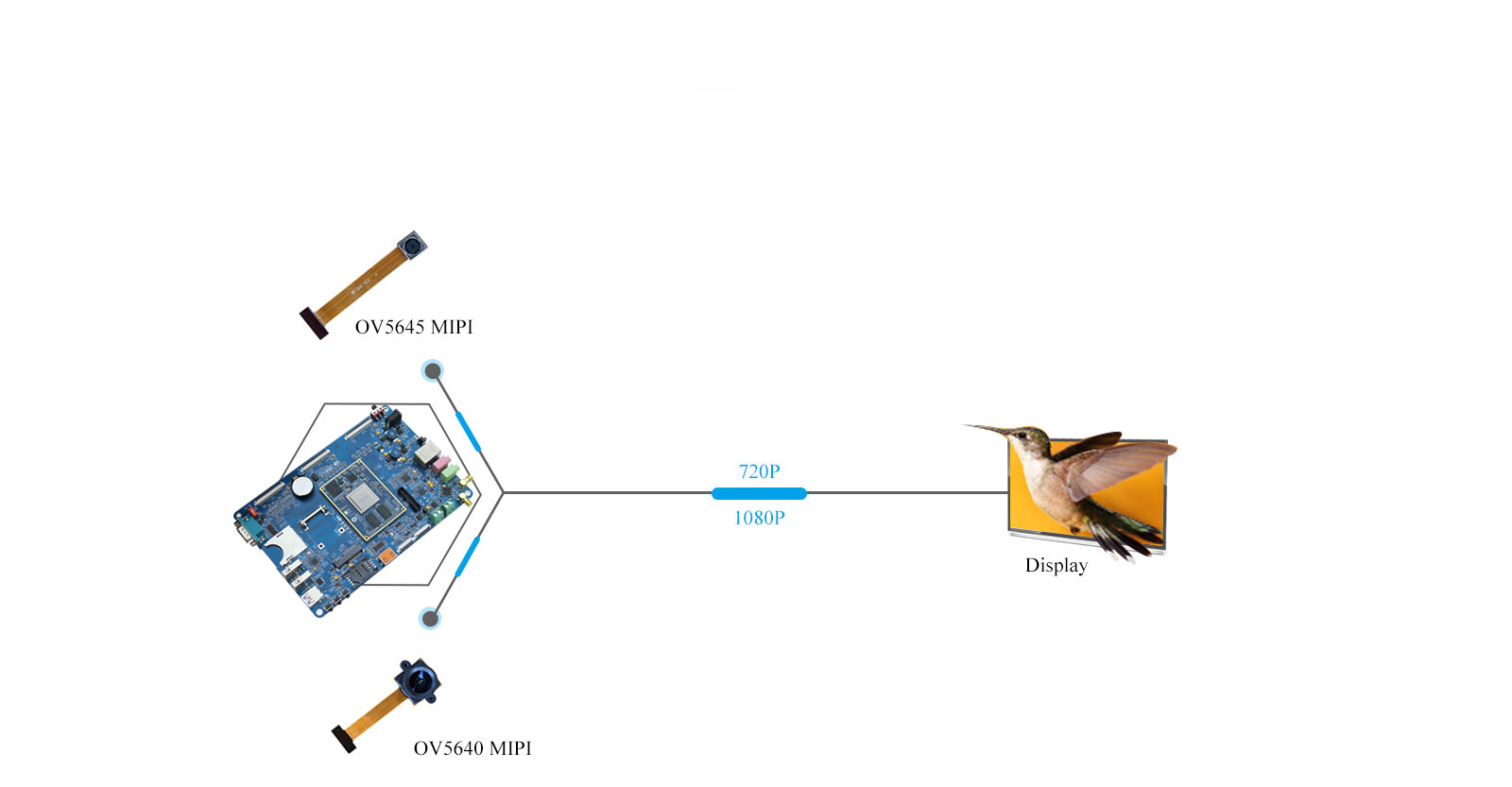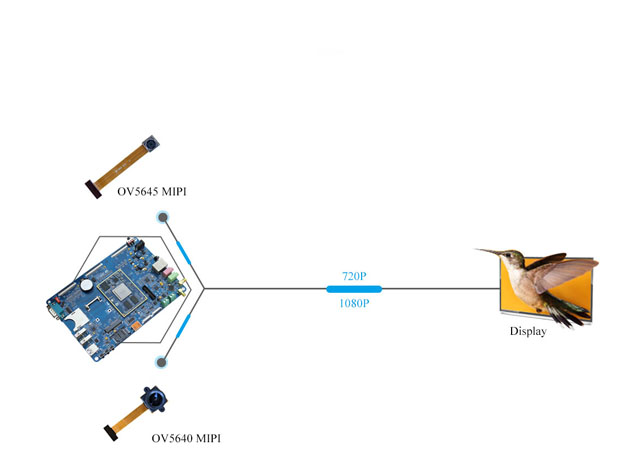 Edge detection with face recognition
OPENCL 1.1.14, which supports OPENCV3.1.0, OPENGL5.6.1, OPENMP1.5.3, and programming environments that specialize in coordinating heterogeneous processors,
Supports hardware video codecs for smooth edge detection video processing, 3D graphics acceleration, face recognition, and test DEMO.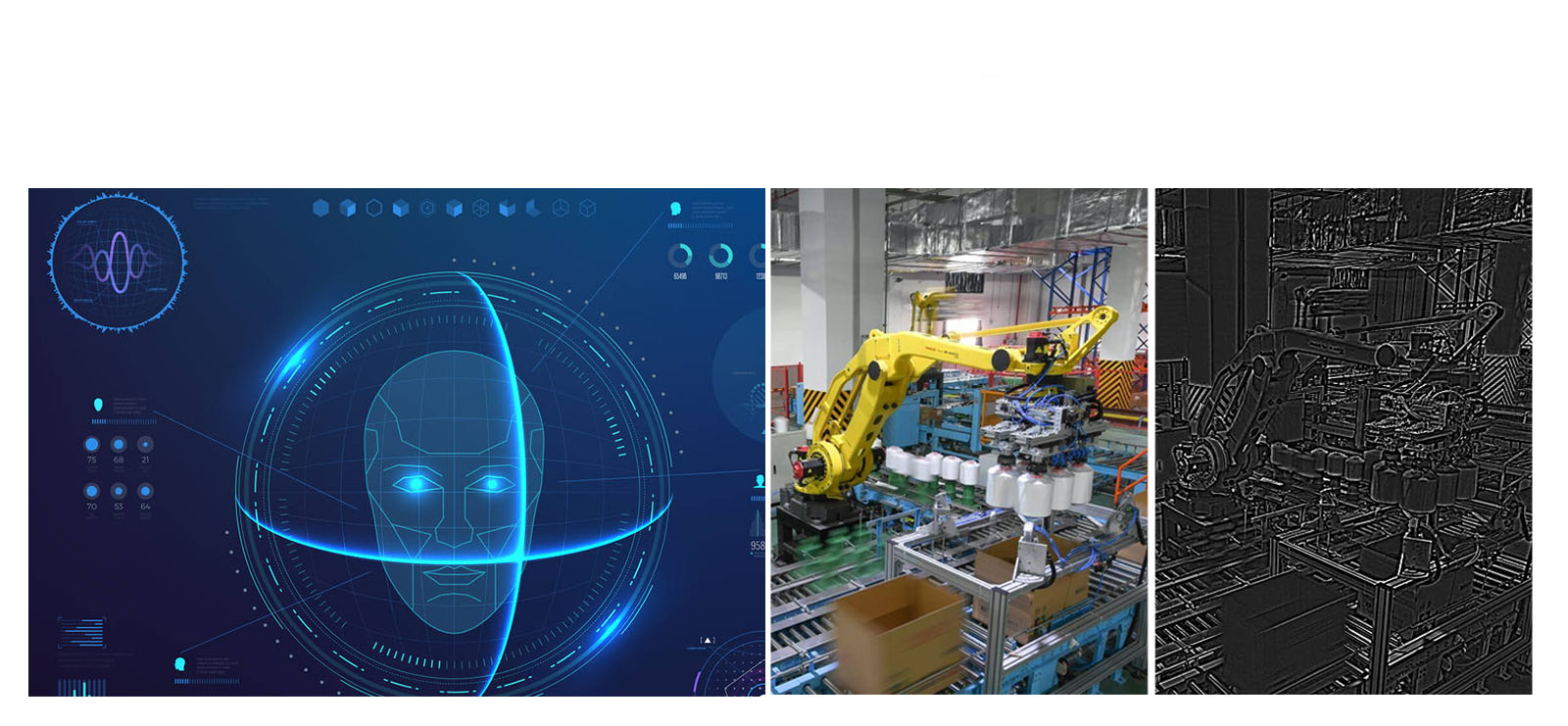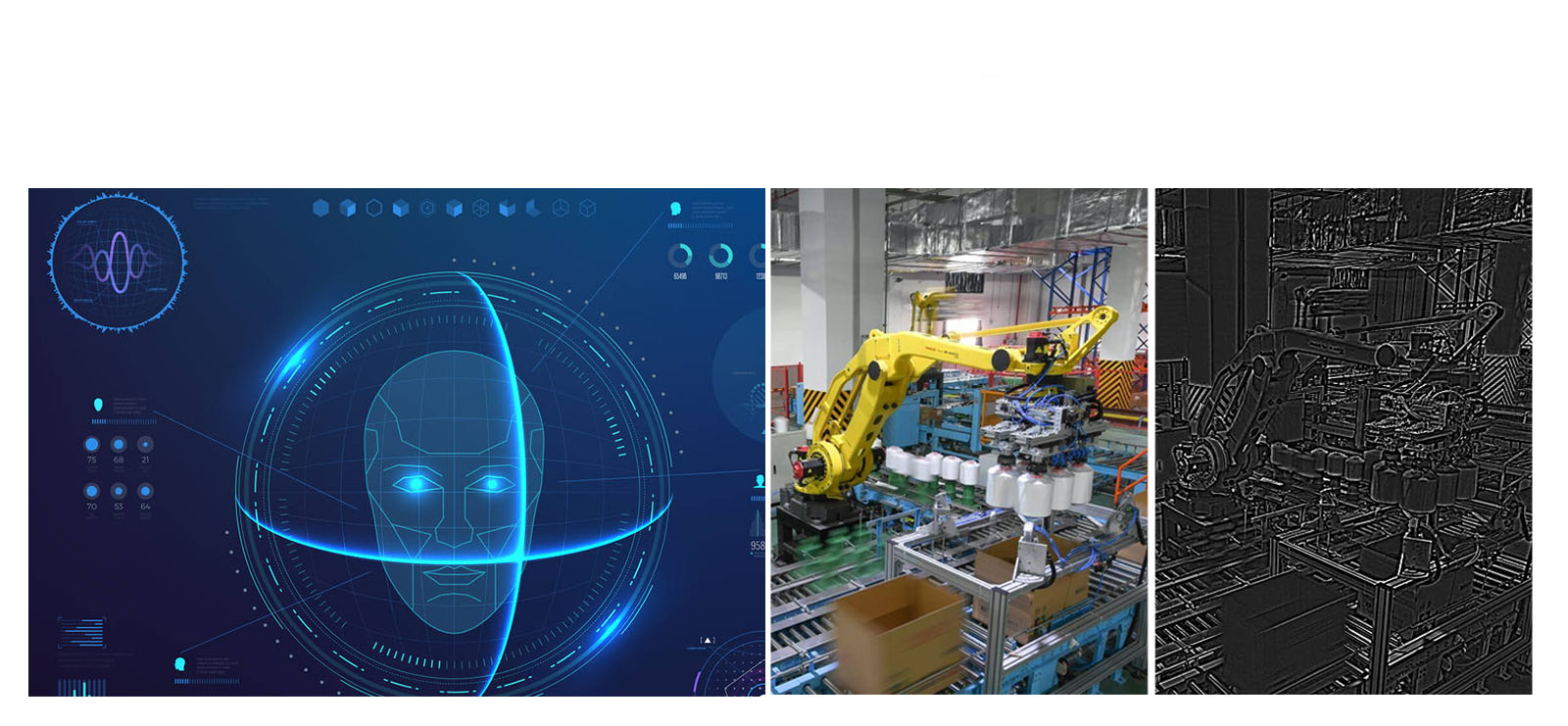 EtherCAT master controller
AM5718 features an industrial MPU design with a main frequency of up to 1.5GHz,
and the Cortex-A15 core is enhanced in image, graphics processing, peripherals, and industrial interfaces such as EtherCAT and PROFIBUS.
With the Linux kernel-based real-time development framework system patch Xenomai,
FET5718-C SoM meets the requirements of communication interface, big data processing and performance services in the field of industrial automation.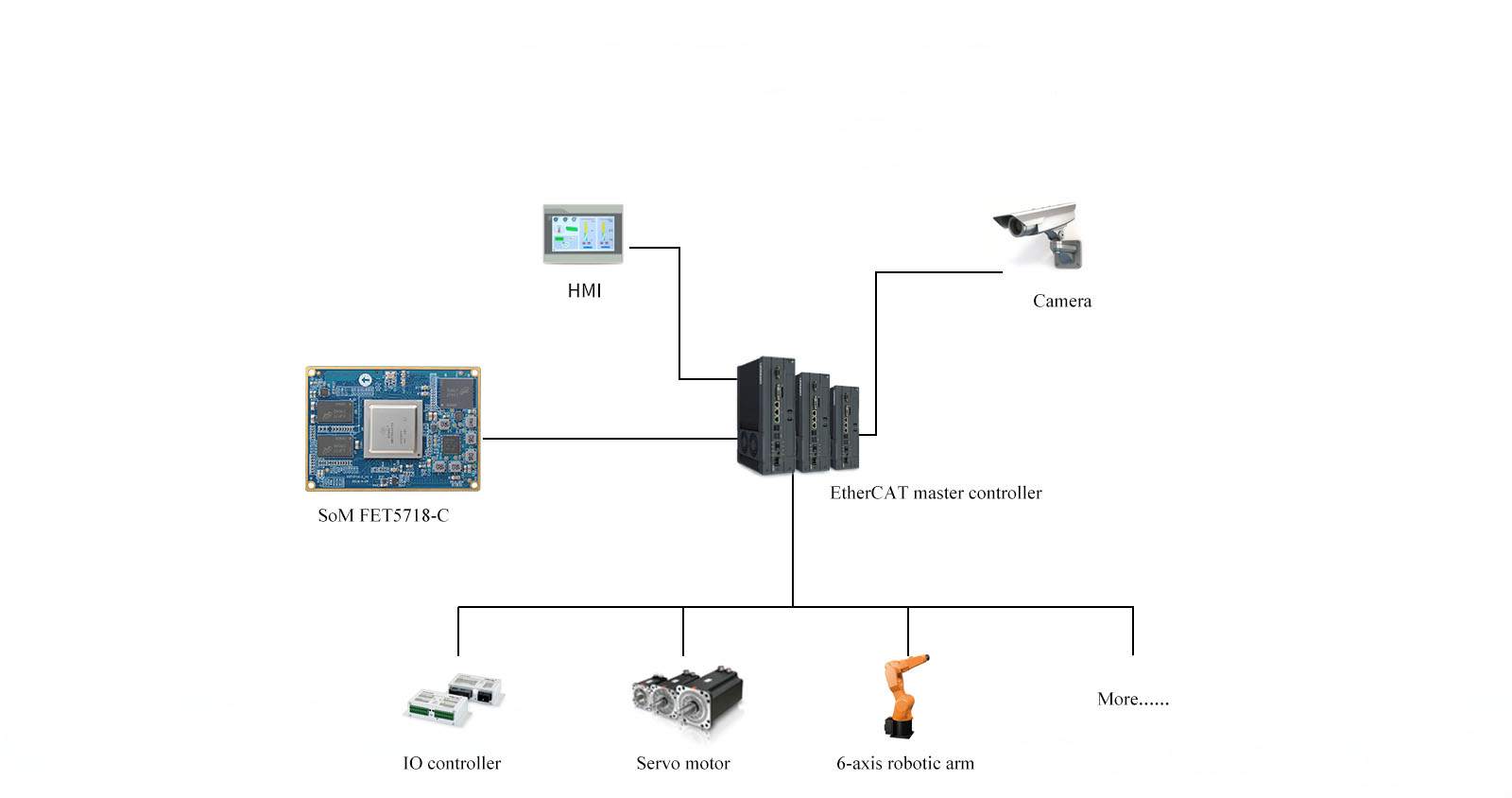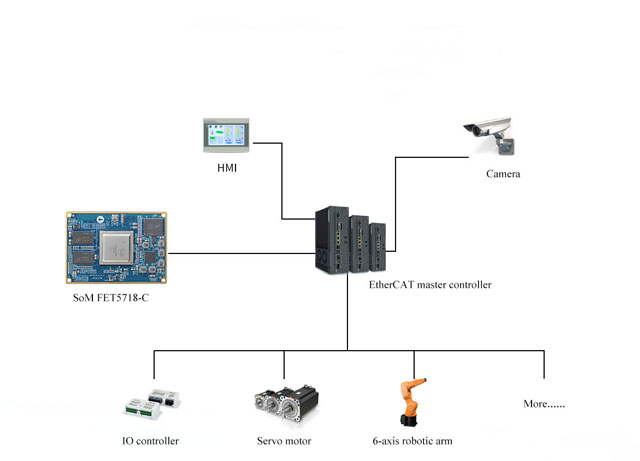 Enrich multimedia capabilities
The board integrates the SGX5443-D and GC3202-D graphics accelerators for advanced graphical user interfaces,
while the Cortex-M4 graphics processing unit IPU2 is dedicated to IVA image video hard-deconslating and supports H264, MPEG4 Video hardware decoding playback in various encoding formats,
supporting simultaneous decoding of multiple videos, multiple simultaneous decoding total up to 1080P 60 frames, MJPEG image hardware codecing, VPE supporting hardware image, video scaling, Color space conversion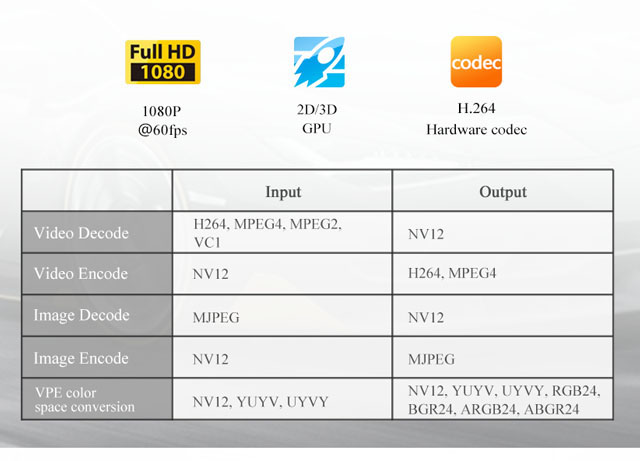 Industrial quality
The design of the whole industrial-grade chip, and after strict high and low temperature -40 ℃ to 85 ℃ experimental testing, to adapt to the harsh field environment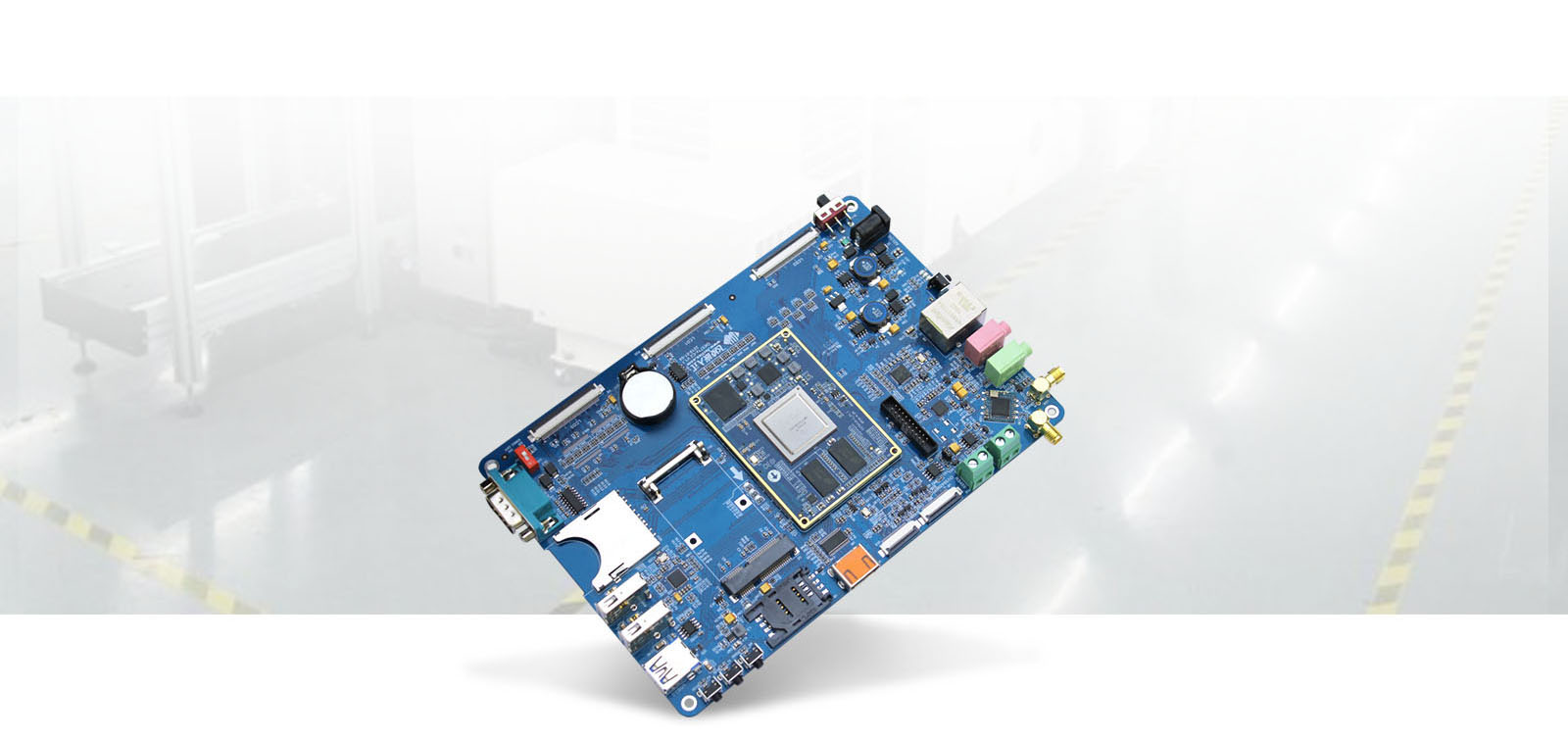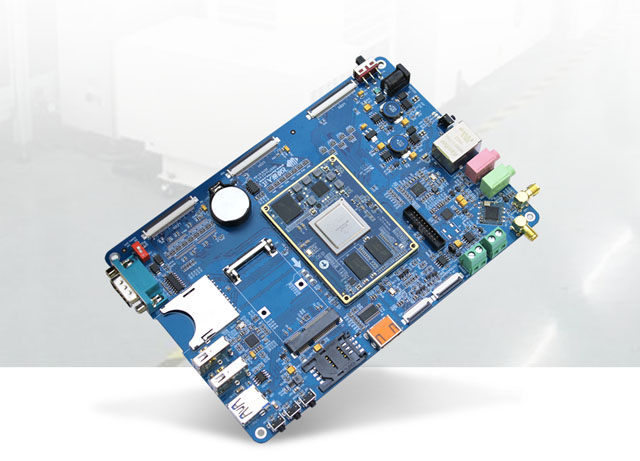 The functional interface is displayed
In order to facilitate the user to use FET5718-C SoM for functional evaluation and development, OK5718-C2 board was introduced, and all common functions are introduced.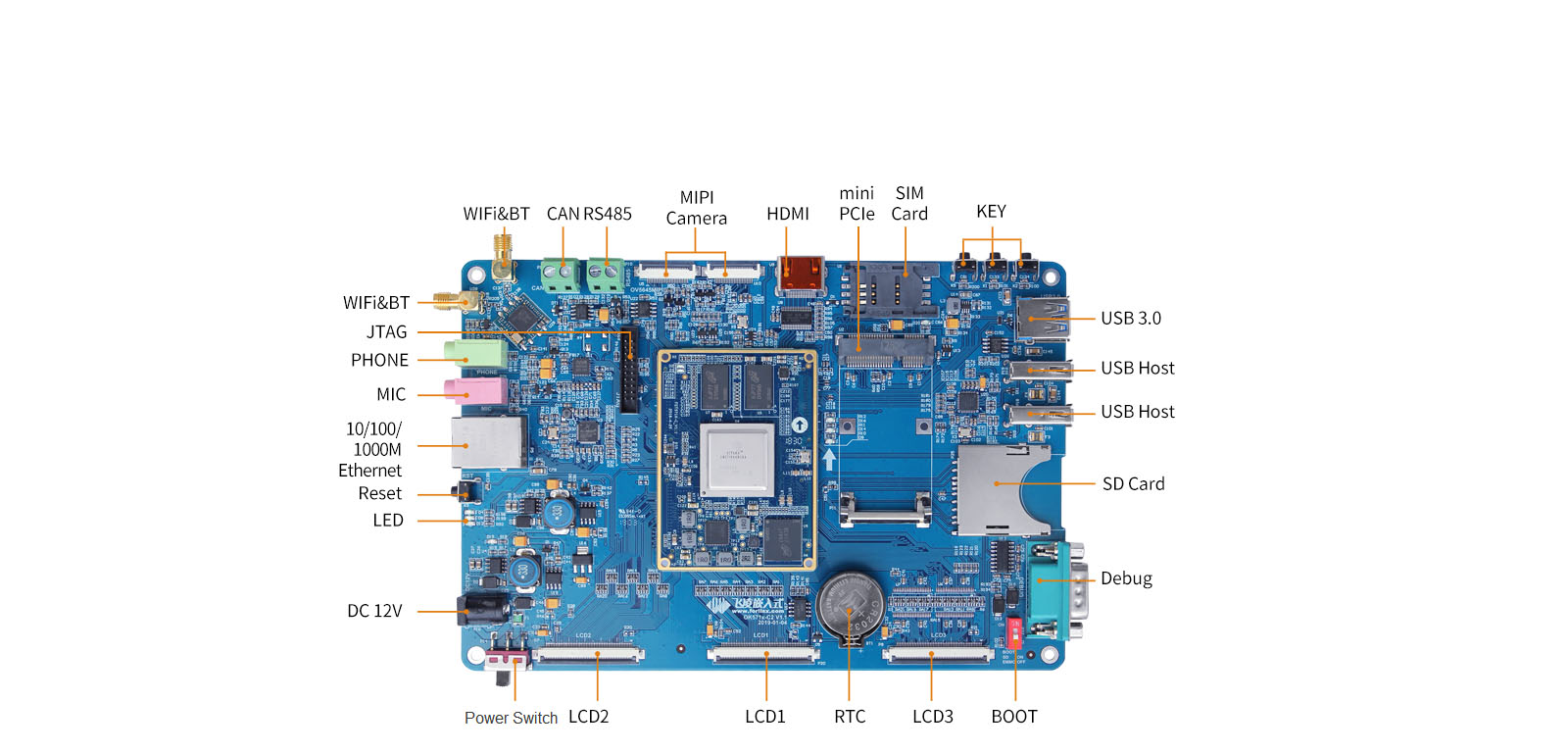 ▊ Hardware Features
---
Overview of FET5718-C System on Module
CPU
TI Sitara AM5718
Architecture
Cortex-A15-1.5GHz
DSP-C66X-750MHZ
2xDual Cortex-M4-213MHz
2xDual-Core PRU-200MHz
PowerVR SGX544 3D GPU
Vivante GC320 2D GPU
RAM
1GB DDR3L
Flash/ Storage
8GB eMMC
Dimensions
50*70mm
Pakcage
board to board connector
PMU
TPS659162RGZR
Voltage Input
5V
Working Temp Width
-40℃~+85℃
RH
10-90%RH non-condensing
OS
Linux4.9.41+ QT5.6+Wayland
FET5718-C System on Module Features

Peripheral

QTY

Spec.

LCD
≤3
GB888 24-bit
HDMI
1

HDMI 1.4a, 1080P@60Hz;

36-bit RGB display;

HDCP 1.4 encryption;

Deep color mode (10-bit, 12-bit color depth are both supported by pixel clock of 148.5MHz)

CAMERA
≤4

2x 8-bit DVP, up to 5.0MP




2x 8/ 16/ 24-bit DVP

MIPI CSI-2
2

CSI-2_PHY1: 1 clock lane+ 4 data lane

CSI2_PHY1: 1 clock lane+ 1 data lane




CSI2_PHY1: 1x clock lane+ 4x data lane CSI2_PHY1: 1x clock lane+2x data lane

SD/MMC/SDIO
≤4

1-bit or 4-bit transferring mode is supported by SD and SDIO card with UHS-I SDR104 mode (up to 104MB/s)

SD/ MMC/ SDIO1: 4-bit data

SD/ MMC/ SDIO2: 8-bit data (used as eMMC on SoM)

SD/ MMC/ SDIO3: 8-bit data

SD/ MMC/ SDIO4: 4-bit data

IIC
≤5

IIC1/ 2: up to 400Kbps, standard OD

IIC3/ 4/ 5: up to 3.4Mbps, analogy OD

HDQ1W
≤1

Support TI/ Benchmarq HDQ master device function

Comply with Dallas 1-Wire protocol

UART
≤10

can support 5/ 6/ 7/ 8 data bits, parity bit, 1, 1.5, 2 stop bits

UART1: full serial interface is supported

UART3: IrDA 1.4, CIR are supported

others are standard interface

SPI
≤4

up to 4x SPI, each with up to 4 master channel

QSPI
≤1

work as master mode only

6 signal pins

McASP
≤8

supports 8-ch audio at most

McASP1/2: up to 16 separate TX/ RX channel

McASP3-8: up to 4 separate TX/ RX channel

USB3.0
≤1

super speed USB3.0 Dual-Role-Device, Host is supported

USB2.0
1

high-speed USB 2.0 Dual-Role-Device, Host is supported

SATA
1
SATA Gen2
PCIe
≤2

PCI Express 3.0 subsystem, with 2x 5-Gbps channel

1x Dual-channel interface with GEN2 standard, 2x Single-channel intgerface with Gen2 standard

CAN
≤2

two CAN controller at most, complys with CAN2.0 protocol

Ethernet
≤2

3-port gigabit ethernet switch subsystem provides ethernet packet communication and can be configured as an ethernet switch. It provides two network ports and available for RGMII/ RMII/ MII interface, 10M/ 100M/ 1000M adaptive

PWMSS
≤3

supports up to 3x PWMSS, each is available for:

eHRPWM: 16-bit timer, up to 2 separate PWM output

eCAP: 32-bit timer, one channel is special for input capture pin

eQEP: rotating decode unit

JTAG
supported
standard IEEE1149.1
KeyPad Port
supported
9*9 keyboard
GPMC
1

8-bit/ 16-bit data bus width

up to 28-bit address bus

up to 8-bit chip selection bus
OK5718-C2 Single Board Features

Peripheral

QTY

Spec.

LCD
3

RGB 888, supports reolution up to 1920*1080 (60Hz)

HDMI
1

HDMI V1.4, up to 1080P 60FPS

CAMERA
2

MIPI OV5640, MIPI OV5645

Audio
1
1*MIC, 1*Phone
USB Host
2

expended by HUB, USB 2.0 (up to 480Mbps)

USB3.0
1
up to 5Gbps
Ethernet
1
10/100/1000Mbps auto-negotiation, RJ45 connector
WiFi
1




RL-UM02WBS-8723BU-V1.2 IEEE 802.11b/g/n 1T1R WLAN and Bluetooth

Bluetooth
1
SD Card
1
compatible with SD, SDHC and SDXC(UHS-I)
SDIO
1

drawn out by 20-pin heards with pitch of 2mm, multiplexed with SD card

LED
2

for user's definition

GPMC
1
GPMC
QSPI
1
on-board 256Mb QSPI NOR FLASH
SPI
1




IIC




3

IIC1: LCD(P8);

IIC3: WM8960, LCD(P7), MIPI OV5645

IIC5: LCD(P20), mini PCIe, RTC, MIPI OV5640

CAN
1
CAN 2.0B
UART Debug
1

RS232, DB9 connector

JTAG Debug
1
RS485
1




RTC
1

RX8010SJ, IIC5
---
▊ Accessories
---
Provides the modules and accessories used in Forlinx's SBC.
See here for communication modules, LCD screen, SBC expansion module and further accessories »
Technical Support
Forlinx provides software resources including kernel and driver source code, together with detailed user manual, schematic documentations to help customer start their development rapidly.
▊ How to buy
---
1. Order Online
We have an online store on Alibaba, please contact us to start ordering
2. Order offline
pls send your inquiry to our mailbox [email protected];
3. Payment Terms
Samples(100% T/T in advance),Bulk Order(please contact with our sales)
▊ Shipment
---
1. Delivery: Goods will be sent out by express as requested
2. Lead time: generally, goods could be sent out within five working days for a sample order, for a bulk requirement order, please contact us to check stock status and estimated delivery time.
3. Shipping charge: buyers should bear related shipping cost.
▊ Other Forlinx's Ti Products:
---