World Debut! FET-MX9352-C System on Modules was Launched
To enable more devices to achieve high energy efficiency, high security and intelligent upgrading, NXP launched a new generation processor i.MX 93. As a gold partner, Forlinx managed to complete the SoM and Evk research work at the processor's α phase, and the FET-MX9352-C system on module was launched to market in late of the past December.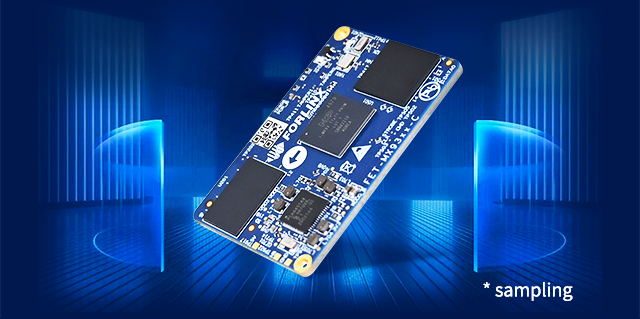 A CORE+M CORE
Multi-tasking processing with real-time control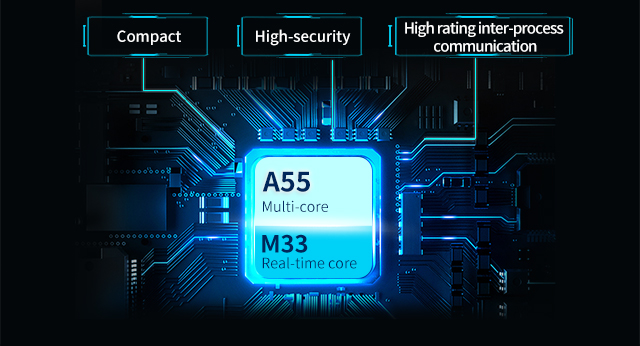 i.MX93 is a hybrid processor contains two ARM Cortex-A55 core@ 1.5 GHz for multi tasks processing and one Cortex-M33 real-time core. It perfectly combines master computer and slave computer all in one with a compact appearance, which will help users to simplify their product size and reduce cost. Communication between A core and M core are based on internal high-speed bus with higher efficiency and reliability.
TSN together with CAN-FD
Will better meet digitization demand for industrial control and vehicle related applications
FET-MX9352-C SoM supports two Gigabit Ethernet with one TNS enabled to ensure clock synchronization accuracy and lower latency to improve communication reliability. Two CAN-FD are available and preferable for stable high-speed and trusted communication in filed networking of industrial automation and vehicle related applications.
Built in NPU empowers low-cost light AI applications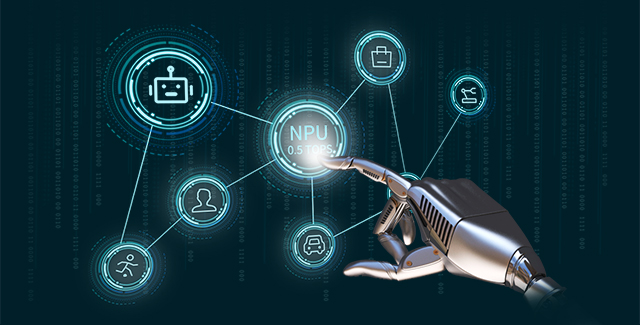 The i.MX 9352 processor is enabled with innovative ARM Ethos U-65 microNPU and each cycle with 256 MAC. 0.5 TOPS computing power can meet users' demand for machine learning with high efficiency and security. Light NPU accelerator will help users to realize low cost AI solutions.
With various available interfaces ready-to-use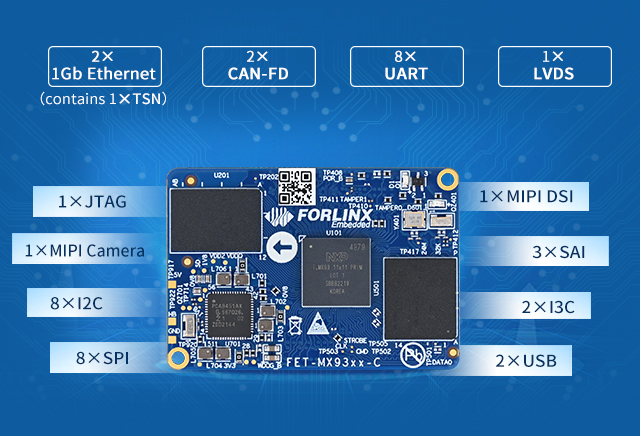 All peripheral interfaces from i.MX93 are available FET-MX9352-C SoM and ready-to-use, which will be much convenient for users for carrier board flexible designing and customizing
Diverse media interfaces for video playing and inputting
FET-MX9352-C supports three types of display including LCD, MIPI-DSI and LVDS optional. Further more, it can fit camera modules such as MIPI CSI module OV5645 and most UVC camera modules, can meet the demand of most industrial applications.
LCD: Up to 1366 x 768p60 or 1280 x 800p60

MIPI DSI: Up to 1920 x 1200p60

LVDS: Up to 1366 x 768p60 or 1280 x 800p60
Industrial grade materials
Applicable in harsh environment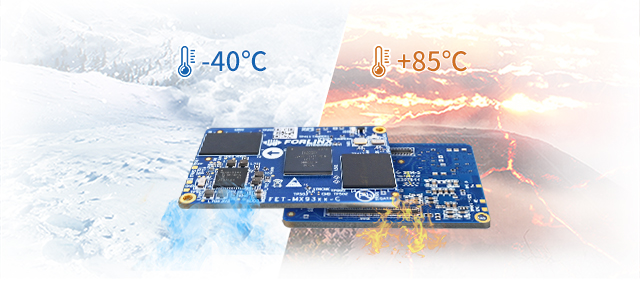 All materials including capacitor, resistor and connector on FET-MX9352-C system on module are industrial grade, can support the SoM to work in -40℃~+85℃ harsh industrial environment very well.
Various peripheral interfaces on carrier board
OK-MX9352-C consists of carrier board and SoM, and SoM could be connected to carrier board via 2x 100-pin connectors, which will be much convenient for plug/ unplug operations with high reliability.
OK-MX9352-C Evk has multiple peripheral interfaces on-board, such as Ethernet, UART, CAN-FD, RS485, etc. Besides, 4G modem and WiFi are well supported even in harsh environments, which could be a reliable reference for users, and finally help users to fasten their product time to market.
EMC circuits on carrier board
Lowering board corruption possibility
As an important reference for evaluation and designing, the stability and necessary EMC protection capability of development board will be critical to users.
Forlinx OK-MX9352-C evaluation board is designed with necessary protection circuits. In addition to be a reference board, it can also ensure the safety and stability in use.
i.MX93 is scheduled by NXP for long-term supplying, the availability would be at least 15 years, which will be a big supplying assurance.
Related products: