i.MXRT1061 helps Industrial Manufacturing with "Smart Bracelet"
From life to industry, digital technology is everywhere. In life, the development of digital technology has led to great innovation of the Internet, "smart life" flooded every corner of the life scene. With the fitness fever, a variety of smart sports bracelets are becoming popular around the world, not only to record steps, but also to help us analyze the health of our daily exercise. Today, industrial equipment can also "wear" such "smart bracelets".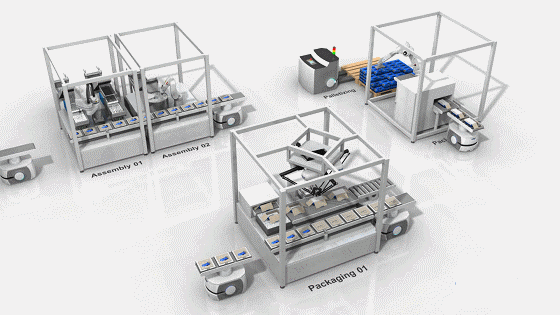 The so-called "industrial bracelet" is not something like the health bracelets commonly used, but is built for industrial environments, a smart hardware device that detects the "health" of industrial equipment.
Only need to simply install the "industrial bracelet" in industrial equipment, by collecting industrial equipment noise, vibration, temperature, humidity and other vibration frequency for the equipment "pulse", real-time monitoring of each "heartbeat" of equipment, advance prediction of equipment failure, to protect the "health" of industrial equipment, to avoid unplanned shutdown losses.
It has the characteristics of "no wiring costs, link PLC, dedicated servers, system administrators" to simplify enterprise decision-making, installation and maintenance. Industrial bracelets look very simple, in fact, high technical content (from sensors to data transmission, gateways, to data analysis platforms, etc.), can help enterprises quickly achieve a one-click cloud, solve the enterprise in equipment management pain points.
The "Smart Bracelet" process
"Smart Bracelet" through its IO port hanging out to industrial equipment, the realization of the device's digital IO, analog IO, a variety of sensors acquisition monitoring, equipment electrical energy statistical analysis, through edge computing to give timely warning or diagnostic conclusions, and transmission to the cloud server over the network.

Smart Bracelet feature interface
Has a variety of interface access equipment, including network, serial port and other communication ports, support a variety of protocols including MODBUS, MODBUSTCP, custom protocols and so on. You can use flexible access to the cloud platform, support a variety of communication ports including RJ45, WiFi, GPRS, NBIOT and so on, support a variety of protocols including MQTT, HTTP, MODBUSTCP and other protocols.
01. IO Port
The IO port allows you to mount on the device and accurately sense the operating status of the device.
1. 4 x high-speed pulse input
2. 16 x optical isolation digital point input
3. 8 x analog input
4. 2 x transistor output
5. 2 x relay output
02. Open Network Functions
1. Support WiFi, Ethernet interface and other interfaces
2. 2 x 10M/100M adaptive port, support modbustcp protocol
3. 1 x RS485 communication port, support modbus protocol
4. 1 x USB port, support program download, debugging and other functions
We recommend the use of Forlinx embedded FET1061-S core board to achieve the "smart bracelet" hardware function interface requirements. The product combines the benefits of low-power application processors and high-performance microcontrollers in performance.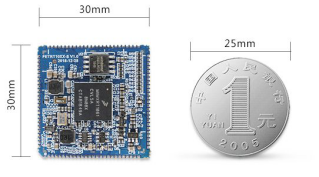 ■ The main frequency, 528MHz, fully meets the fast time required by programming commands.
■ The core plate is only 30×30×3mm in size and is designed in stamp hole package for easy embedding in devices of all sizes.
■ Support for 32 high-speed GPIO, can simulate UART, IIC, SPI, PWM and other communication protocols; Fully meet the analog IO needs of programmable controllers and easily go to the cloud.
■ The core board native supports two hundred megabits of mesh, two CAN, 7 UART. Provides a rich hardware interface to configure.
■ The board is designed with signal integrity in mind to ensure optimum electrical performance.
■ Industrial-grade design core board, operating temperature width -40 ℃ to 85 ℃, to meet the needs of the industrial environment.
Related products: