FCU1104 Embedded Computer
FCU1104 embedded computer is designed based on NXP i.MX6UL L SoC(Cortex-A7) with advantages of cost efficient, advanced performance and high stability. It runs at speed of 792MHz, carries RAM 256MB and NandFlash 256MB(RAM 512MB, eMMC 4GB optional) on-board. Supported with OS Linux 4.1.15 complies various network protocols. It integrated with RS485/RS232, Ethernet, 4G, WiFi and LoRa all in one, which make it very convenient for development. It has below features.
● Industrial designing, can work stably in rough industrial environment: -40℃~+85℃;

● Various wireless communication solutions: WIFI, 4G, LoRa;

● Large set of peripherals: RS485/RS232, Ethernet, DI/DO, CAN;

● OS: Linux4.1.15;

● Multiple network protocols;

● Strict peripheral protecting solution;

● Low power consumption, super capacitor solution for data backup in case of power failure.
FCU1104 Embedded Computer
Industrial grade components and rugged sheet material case; 9~ 36V input; anti-reverse and over-current designing protection solution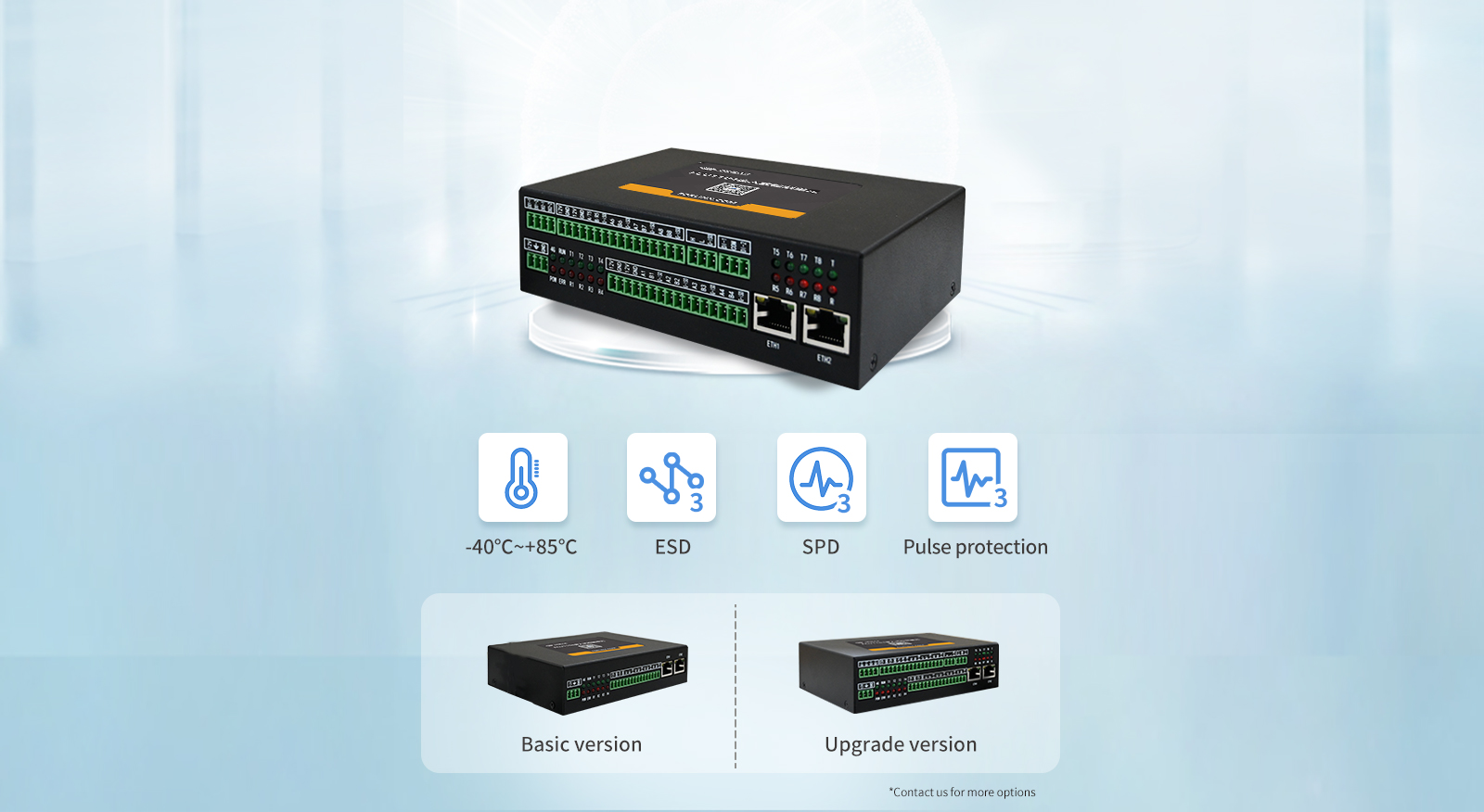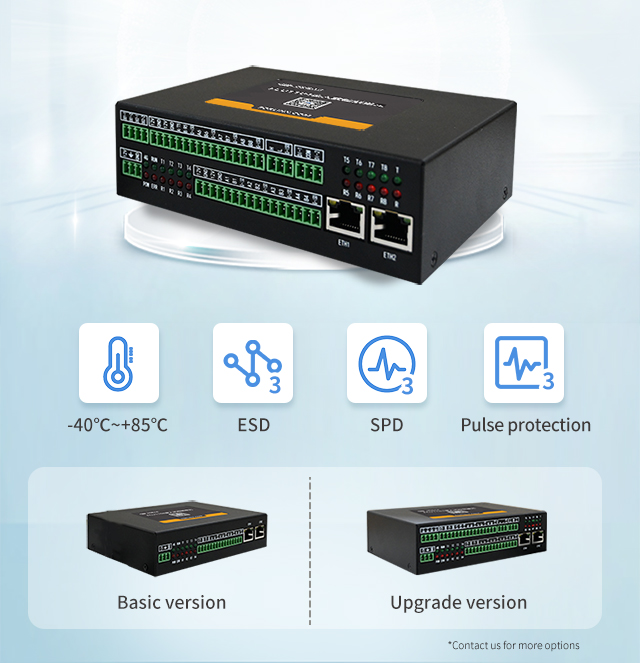 Super capacitor for power failure solution
When power supply is interrupted unexpectedly, it will switch to super capacitor supplying mode, and generate interrupt indicator to deal with unexpect power failure for data backup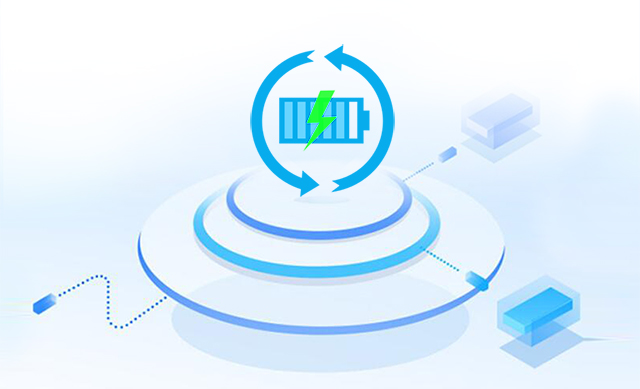 Large set of peripherals for data collection
LED and buzzer for device status monitor, basic version and upgrade version optional. The device designed with dual Ethernet, and 8 RS485/ RS232 by terminals for data transmission;

2 dry contact for DI and 2 relay for DO for front end device status monitoring; 1 CAN and other wired peripherals for various communication purpose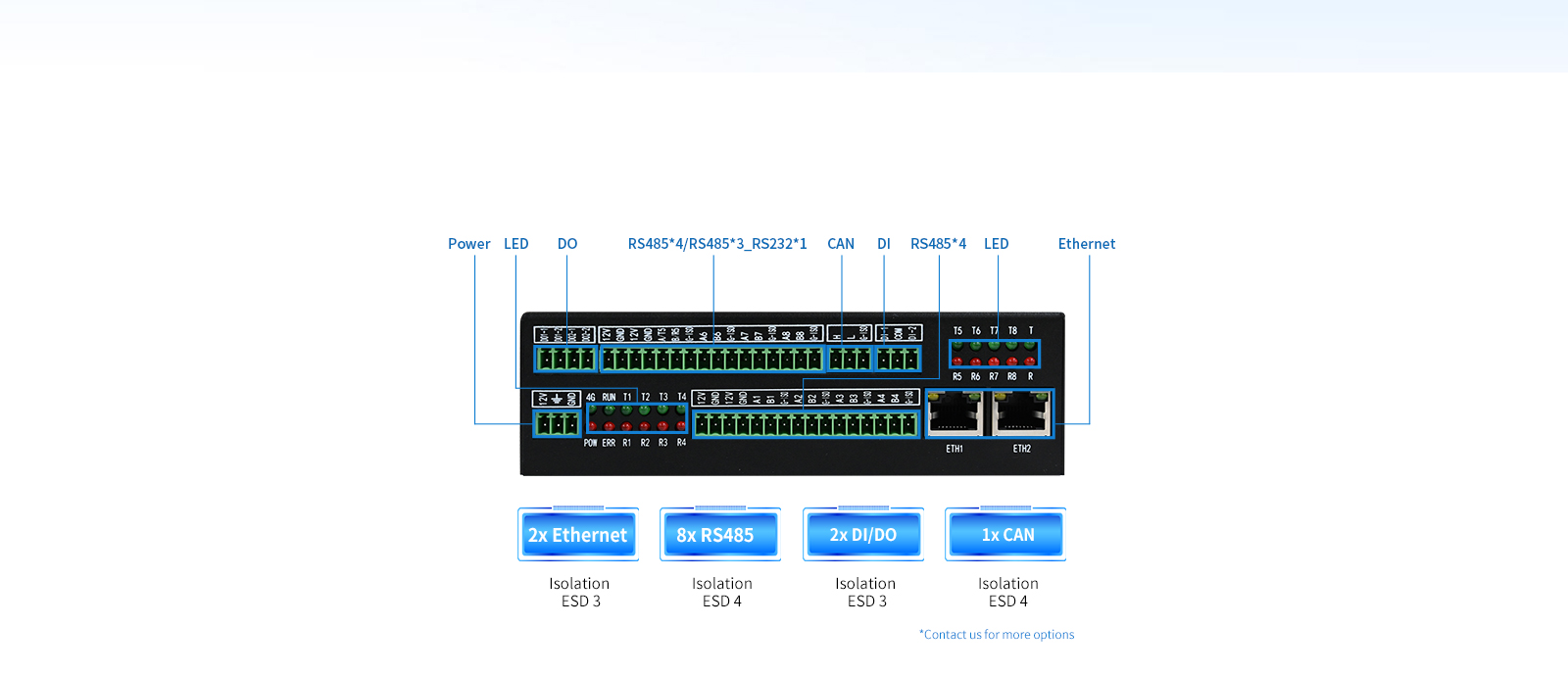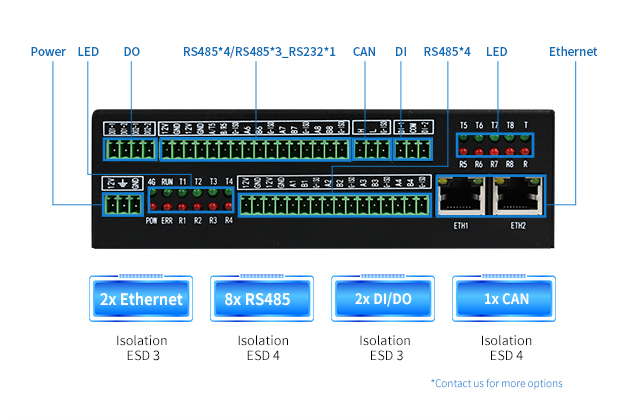 Multiple network protocol supporting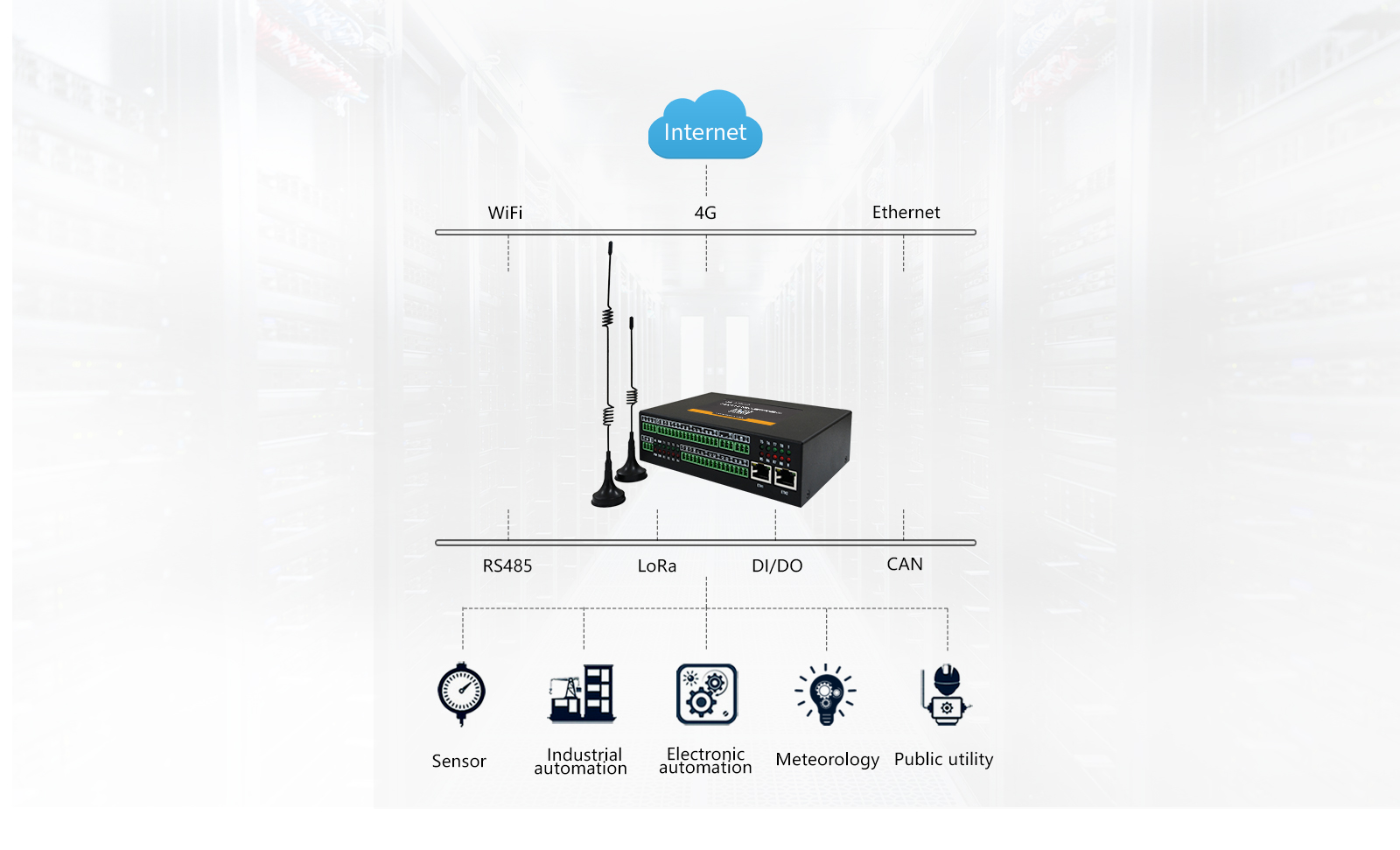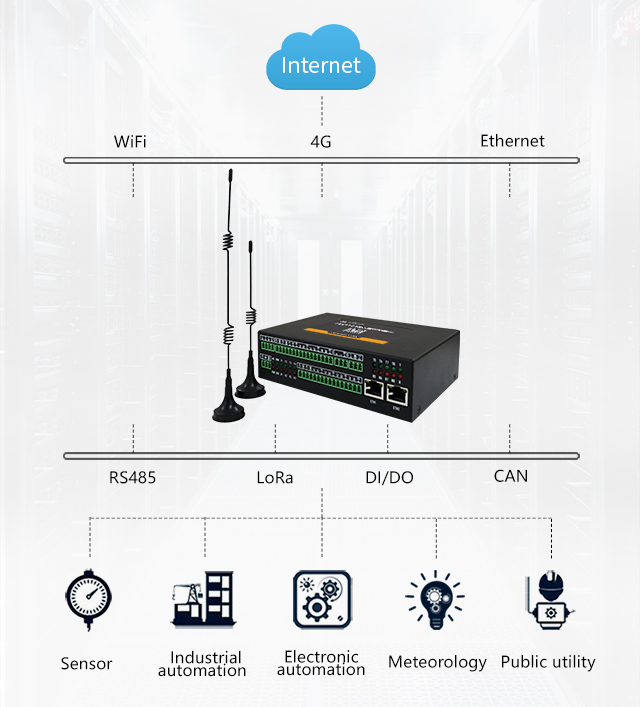 Two LoRa models optional, transmission distance up to 3km~10km.Transparent transmission and fixed transmission are both supported, four online working modes switchable, high interference, long distance transmission, stable communication and low power consuption.


4G/WIFI
4G and WiFi are optional and alternative to avoid redundance. 4G default mode Cat.1 and compatible with Cat.4 available for both general SIM card and IoT card. Complies with IEEE802.11b/g/n, supports both STA and AP in WPA2 encryption mode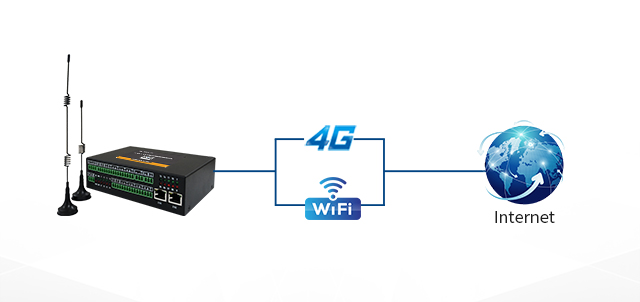 RS485

Supports Modbus(RTU mode)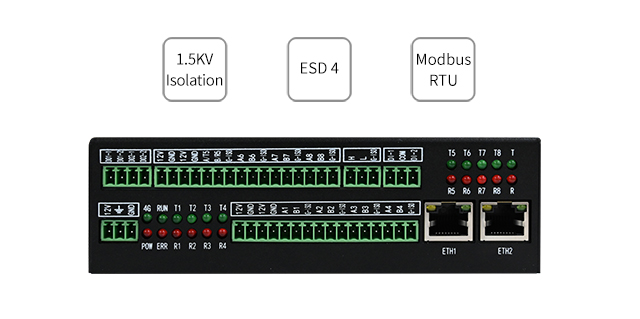 Ethernet
10M/100M auto-negotiable, supports both static and dynamic assigned IP, and also MAC address settings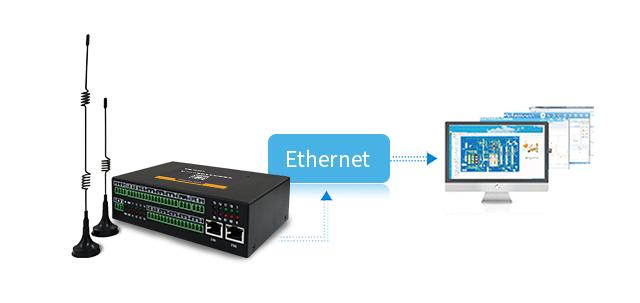 Optimized Linux system with practical network protocols
Optimized Linux4.1.15 integrated with multiple network protocols for various peripherals connection and access;
TCP/IP, UDP, DHCP, TFTP, FTP, Telnet, SSH, Web, HTTP, IPtables, MQTT, SQLite, convenient for remote debug and maintenance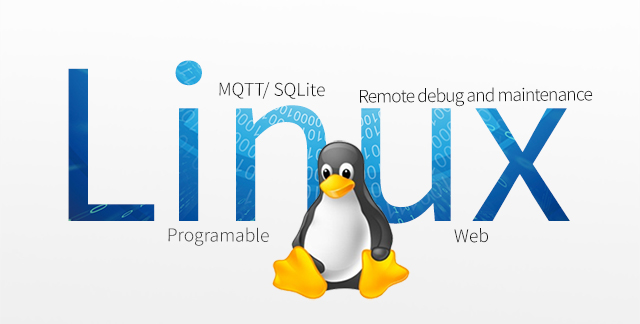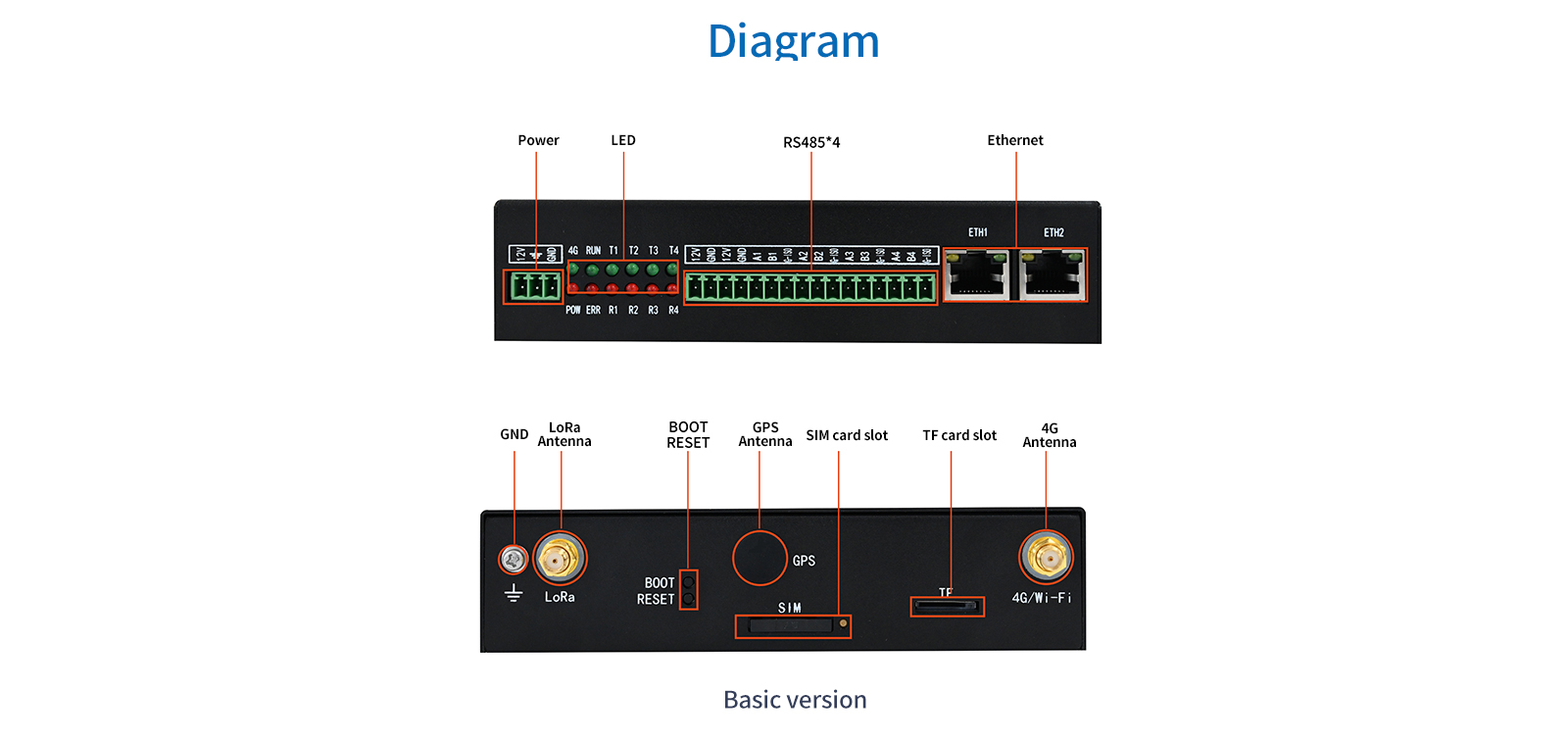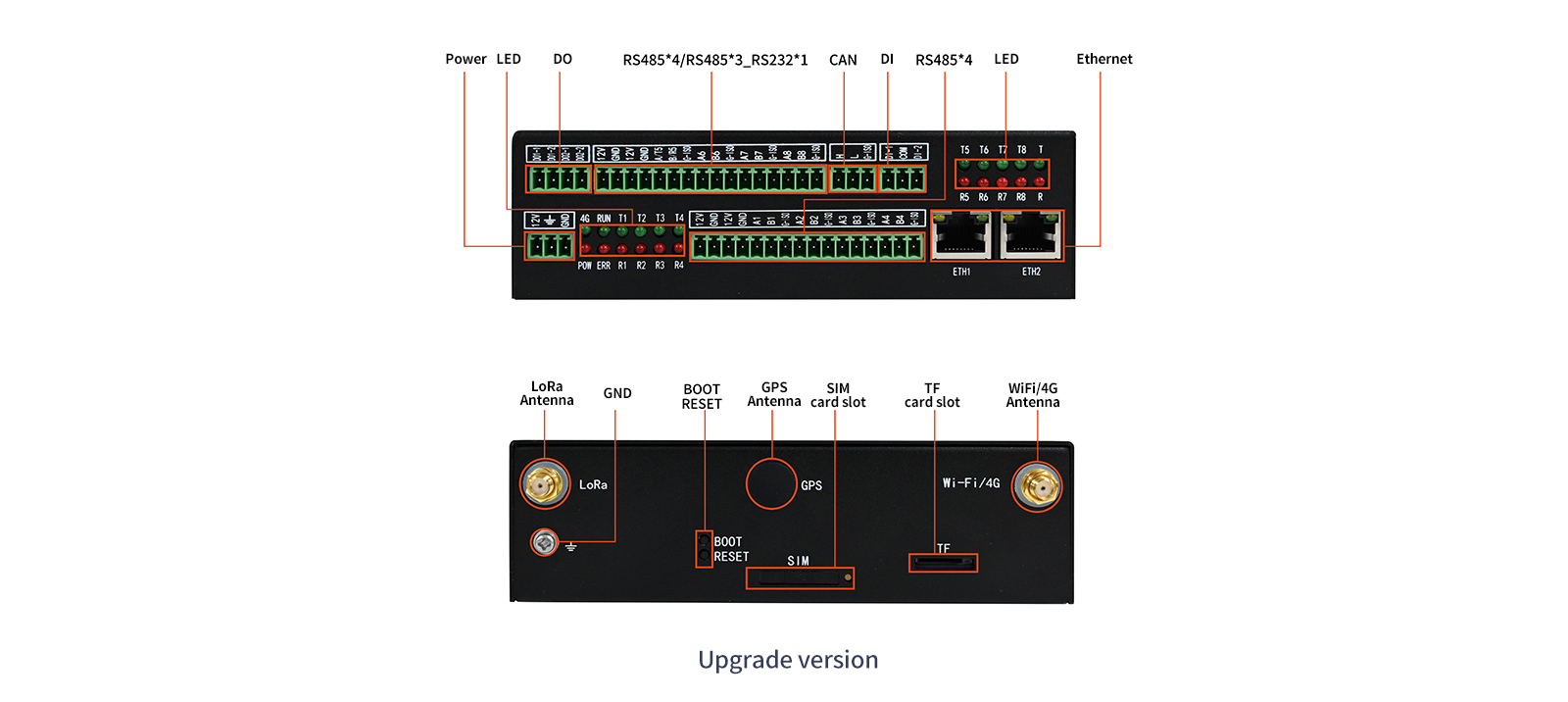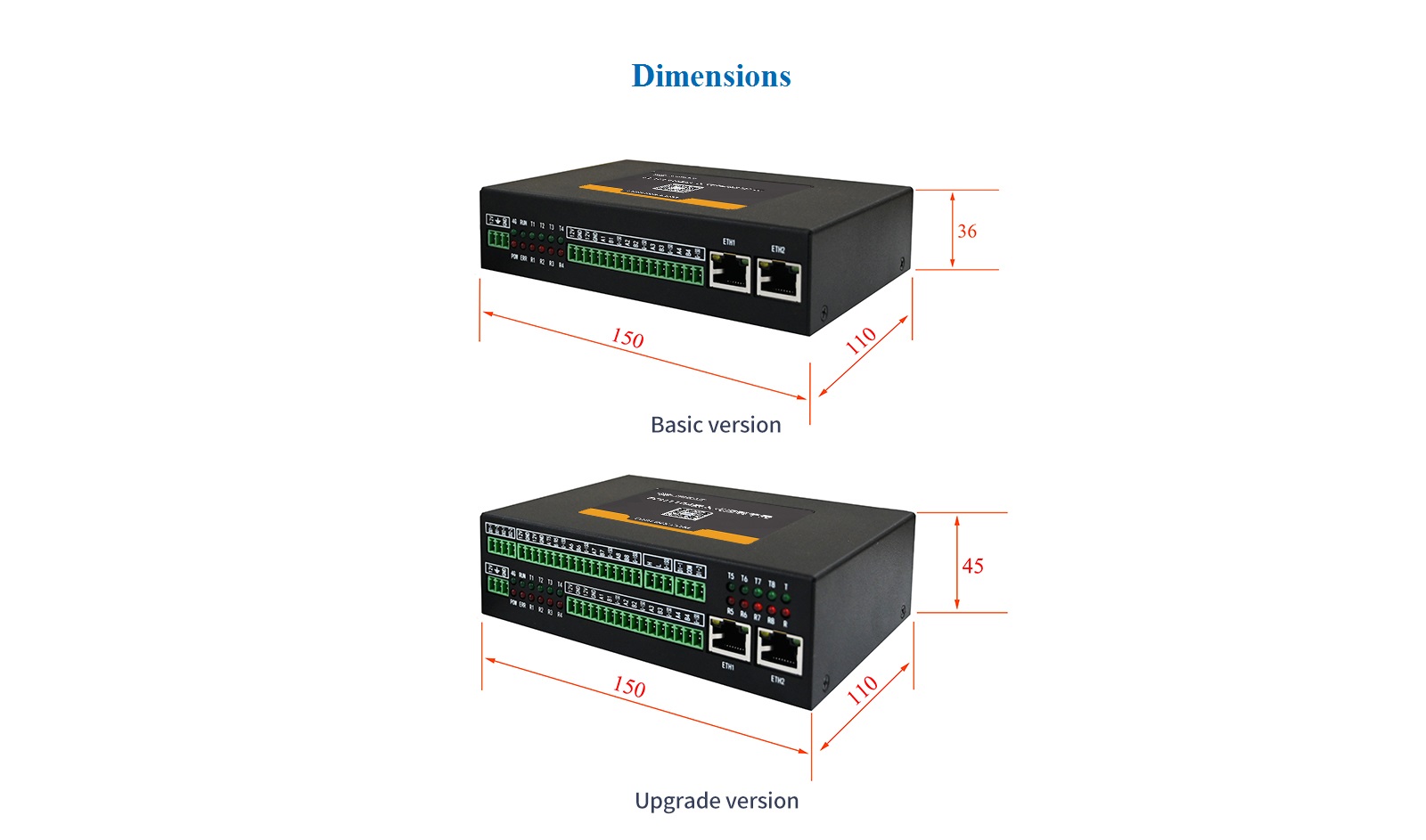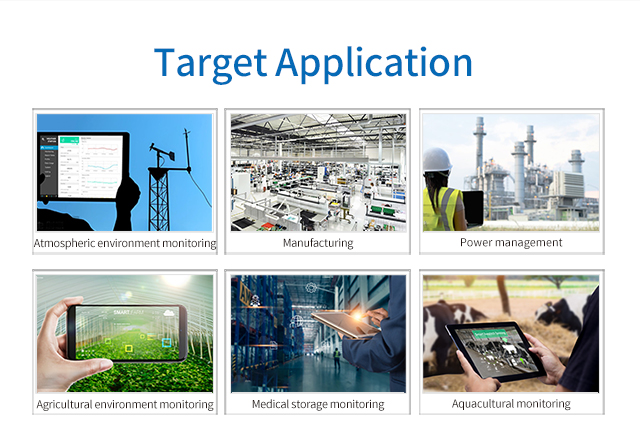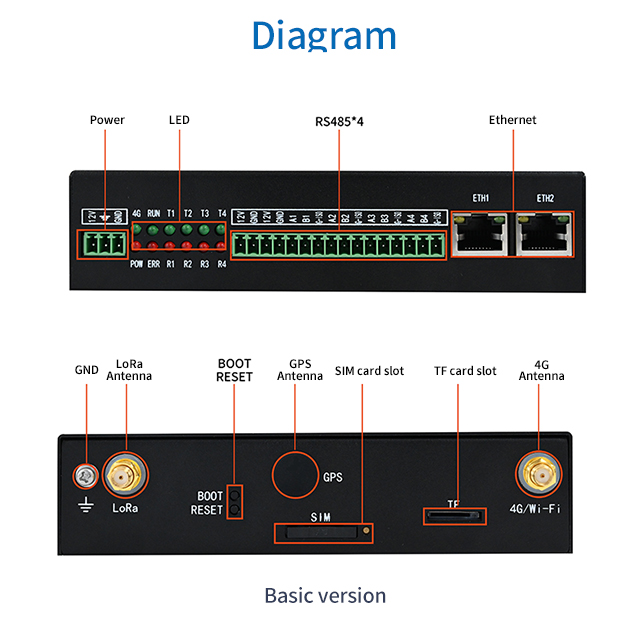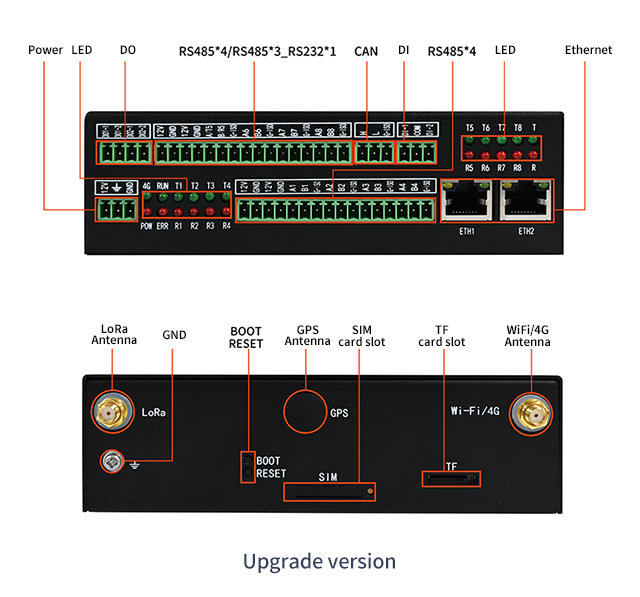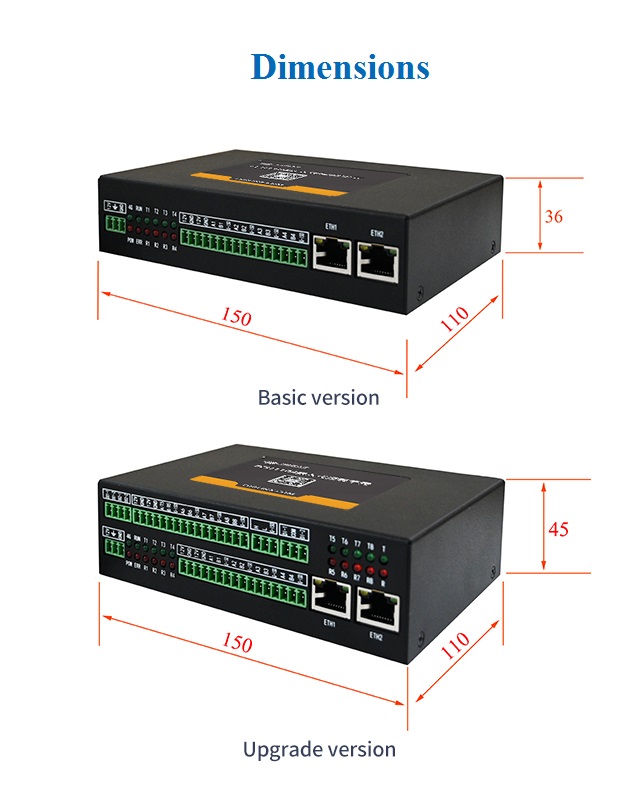 ▊ Hardware Features
---
Item

Spec.

CPU

NXP i.MX6ULL

ARM Cortex-A7 792MHz

RAM

DDR3 256MB(Nand), DDR3 512MB(eMMC)

ROM

NAND Flash 256MB (Nand), eMMC 4G (eMMC)

Ethernet

2, 10/100Mbps, ESD3

RS485

upgraded version: 8* RS485, 1.5KV isolation, ESD4 (one is multiplexed with RS232);

basic version: 4

DI

upgraded version: 2, dry contact input, isolation;

basic version: none

DO

upgraded version: 2, relay output, contact point capacity 5A 250VAC, 5A 30VDC

basic version: none

CAN

1, 1.5KV isolation, ESD4

Buzzer

1

Reset key

1

Boot key

1, used together with reset key for firmware updating

4G

Model: Quectel EC200S(can not support GPS and audio)

Network: China Mobile 4G/3G/2G, China Union 4G/3G/2G, China Telecom 4G

WiFi

can support both STA and AP(note: alternative with 4G wireless module)

LoRa

1, 433MHz, 20dBm and 30dBm

Model 1: E32-TTL-100(433T20DC), 20dBm (default)

Model 2: E22(400T30D), 30dBm

TF Card

tested up to 32GB

RTC

NTP supported

Power IN

main power input DC 12V, can support DC9V~36V input

designed with anti-revese and over-current protecting solutions

Working environment

RH: 5%~95%, none-condensing

Working: -25℃~85℃(eMMC version); -40℃~85℃ (NAND version), (note: WiFi working temp width : 0℃~70℃)

Storage: -40℃~85℃
▊ Software Features
---
| | |
| --- | --- |
| Source | Spec. |
| OS | Linux-4.1.15 |
| File system | Yaffs2 |
| GCC | 5.4.3 |
| RS485 | provided with testing demo, can support Modbus RTU |
| Network protocol | TCP/IP, UDP, DHCP, TFTP, FTP, SSH, Web, HTTP, IPtables, MQTT, SQLite |
| Ethernet | 10M/100M auto-negociation, can support static/ dynamic IP and MAC settings |
| WiFi | STA and AP are both supported |
| 4G network | EC200S |
| RTC | NTP supported |
| LoRa | E32-TTL-100/E22 |
| Watchdog | reset time setting |
▊ Packing List
---
Basic Version

Item

QTY

FCU1104 basic version

1 set

Accessory pack

power adapter
Upgrading Version

Item

QTY

FCU1104 upgrading version

1 set

Accessory pack

power adapter
Optional Modules

Item

QTY

LoRa module

1

LoRa module convert board

1

4G wireless module

1(4G and WiFi are alternative)

WiFi module

1(WiFI and 4G are alternative)

Clip

1

Expanding board

1