OK6254-C single board computer(SBC) is based on TI Sitara™ AM62x series(AM6254) industrial SoC applicable for single-core AM6251, dual-core AM6252 and quad-core AM6254, ARM Cortex-A53, 1.4GHz. Its structure is SoM + carrier board structure, board-to-board connection, easy to plug and unplug. The SoM size is 60mm*38mm.
This development board is to evaluate SoM FET6254-C, which can be used as a development platform or as an end item. It has rich peripheral interface resources, including two Gigabit Ethernet(support TSN), USB 2.0, LVDS, RGB parallel, UART, OSPI, CAN-FD, Camera, Audio.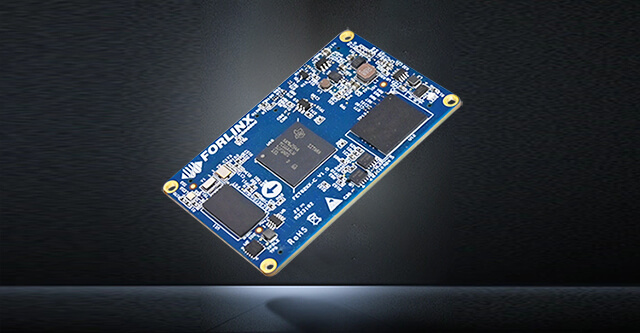 TI AM62X, your next generation HMI

AM62x is a new generation of MPU family which is more scalable and extensive than AM335x, it's designed to address the requirements and goals of Industry 4.0 for factories of the future.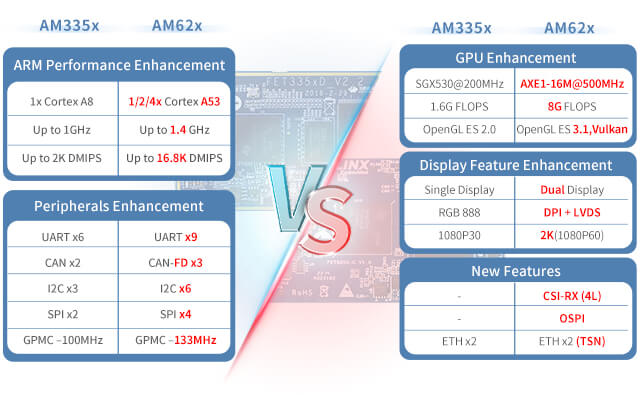 Heterogeneous multi-core, more security

AM62x is a hybrid processor family integrated with Cortex-A53 core and Cortex-M4F core; Cortex-M4F with dedicated device level interconnect for security.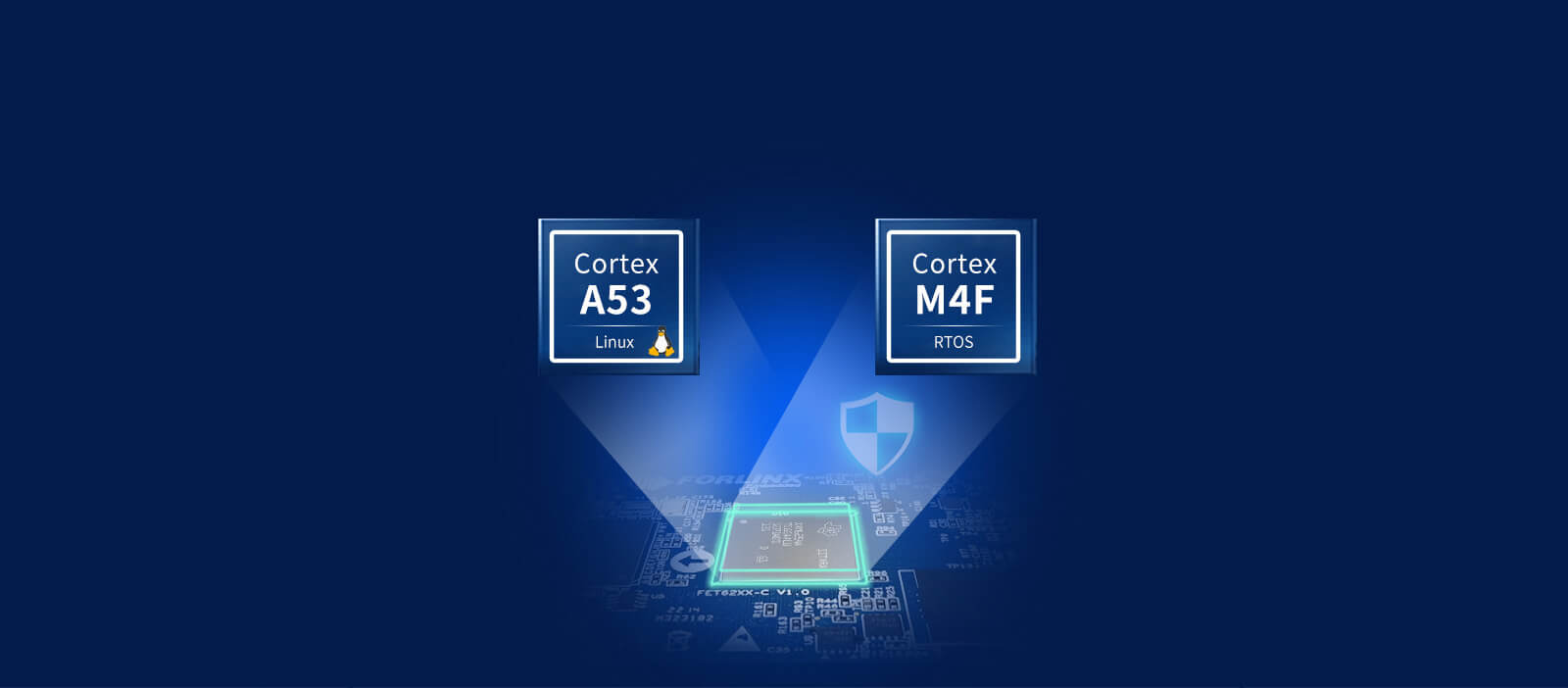 IEEE1588 PTP protocol is well supported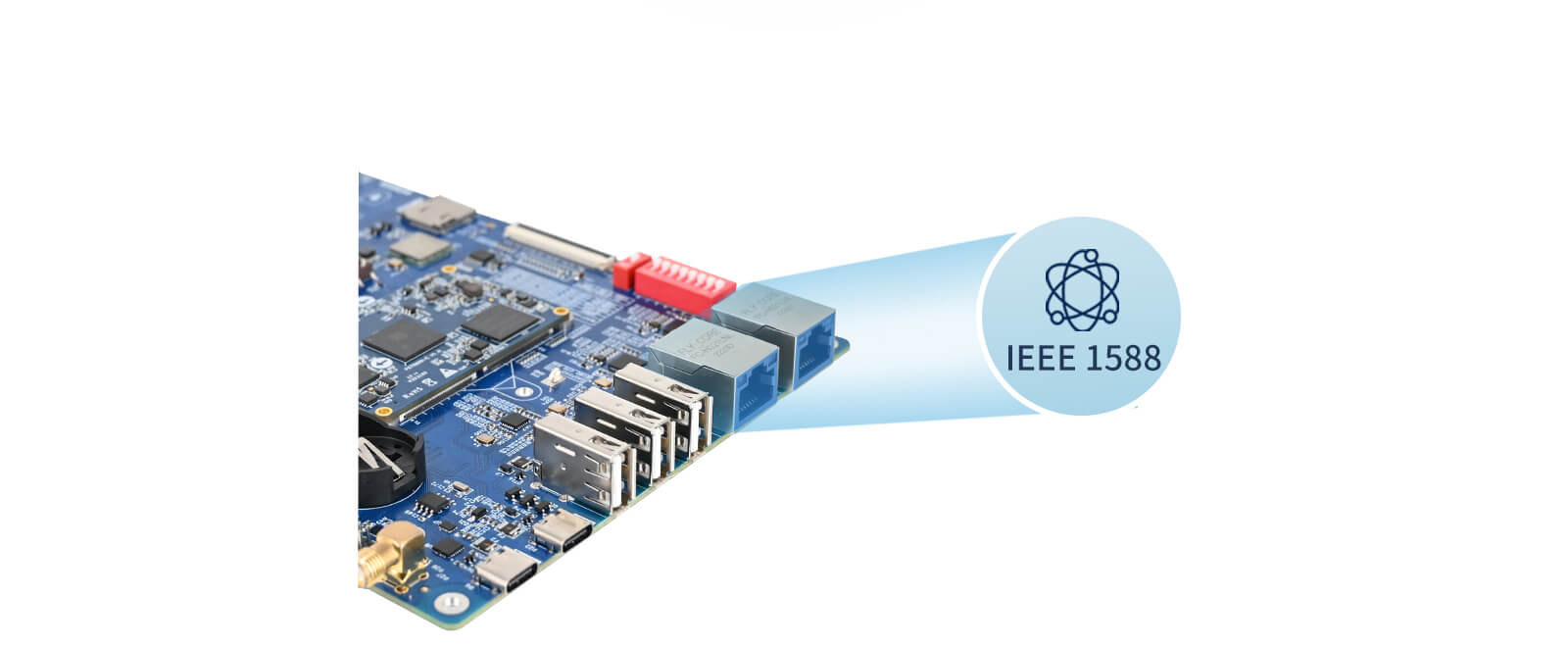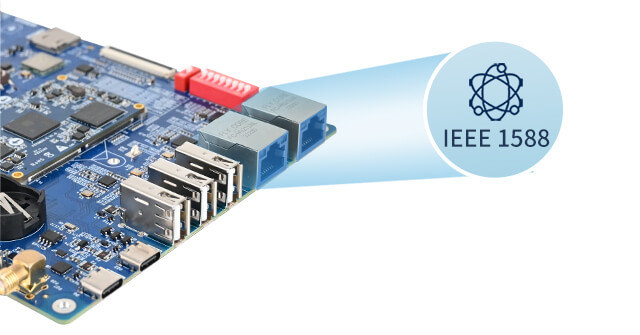 Exclusive triple-display output

FET6254-C SoM support two display controllers with different output. Exclusively, it is capable of simultaneously driving three displays.


OS flashed by U-disk, more convenient

FET6254-C SoM supports OS image flashed by U-disk and Micro-SD card, both complete system or separate uboot/ kernel/ file system, makes remote updating more convenient.

Target Applications
The SoM could be widely used in Human Machine Interfaces (HMI), Industrial computer,
Edge computing, Retail automation, Driver Monitoring System (DMS/OMS) / In-Cabin Monitoring (ICM),Telematics Control Unit (TCU),
Vehicle to Infrastructure / Vehicle to Vehicle (V2X / V2V),3D Re-configurable automotive instrument cluster, Appliance user interface and connectivity, Medical equipment.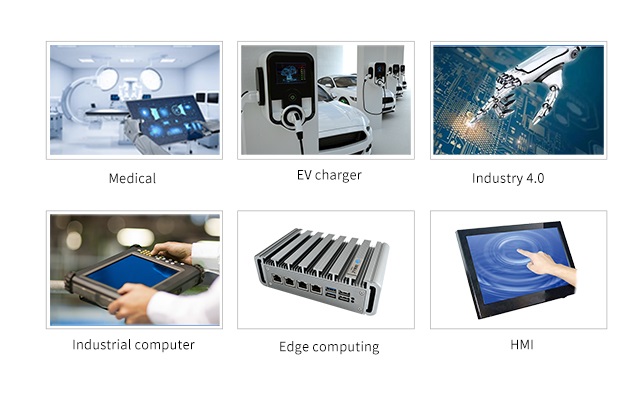 ▊ Product Demo Video
---
Forlinx OK6254-C SBC at German Embedded World 2022
▊ Hardware Features
---
FET625x-C SoM Features

Processor

TI AM62x




CPU: 4*Cortex-A53 @1.4GHz




MCU: Cortex®-M4F @400 MHz




GPU: [email protected]; OpenGL 3.x/2.0/1.1 + Extensions, Vulkan 1.2

Architecture

Up to Quad 64-bit ARM ® Cortex ®[email protected]

RAM

1GB/2GB DDR4-1600(regular with 1GB)

ROM

8GB eMMC

OS

Linux5.10.87+QT5.14.2

Working Voltage

DC 5V

Package

Board to board connector(4x 80-pin, 2mm combined height, 0.5mm pitch)

Dimensions

60x 38mm

Working Temperature

-40℃ ~ 85℃
Specifications

Interface

QTY

Spec.

OLDI/LVDS

2

– 1920x1080 @ 60fps for each display

– 1x 2048x1080 + 1x 1280x720

– OLDI/LVDS (4 lanes - 2x) and 24-bit RGB parallel interface

24-bit RGB parallel interface

1

Camera Serial interface

1

– MIPI CSI 1.3 Compliant + MIPI-DPHY 1.2

– Support for 1,2,3 or 4 data lane mode up to 2.5Gbps per lane

Camera Serial interface

1

– MIPI CSI 1.3 Compliant + MIPI-DPHY 1.2

– Support for 1,2,3 or 4 data lane mode up to 2.5Gbps per lane

Ethernet

2

– RMII(10/100) or RGMII (10/100/1000)

– IEEE1588 (Annex D, Annex E, Annex F with 802.1AS PTP)

– Time sensitive networking (TSN) support

– IP/UDP/TCP checksum offload in hardware

USB2.0

2

– Port configurable as USB host, USB peripheral, or USB Dual-Role Device (DRD mode)

– Integrated USB VBUS detection

– Trace over USB supported

UART

9

– 16C750-compatible

– RS-485 external transceiver auto flow control support

– The 48 MHz functional clock is default option and allows baud rates up to 3.6 Mbps

– Stop-bit: 1, 1.5, 2 bit(s)

– Parity bit: Even, odd, none

SPI

5

– Serial clock with programmable frequency, polarity, and phase for each channel

– MCSPI Controller Clock Rates up to 50 MHz

I2C

6

– Supports a standard mode (up to 100 Kbps) and fast mode (up to 400 Kbps)

– 7-bit and 10-bit device addressing modes

McASP

3

– Transmit and Receive Clocks up to 50 MHz

– Up to 16/10/6 Serial Data Pins across 3x McASP with Independent TX and RX Clocks

– Supports Time Division Multiplexing (TDM), Inter-IC Sound (I2S), and Similar Formats

– Supports Digital Audio Interface Transmission (SPDIF, IEC60958-1, and AES-3 Formats)

– Support for audio reference output clock

ePWM

3

Two PWM outputs (EPWMxA and EPWMxB) that can be used in the following configurations:

– Two independent PWM outputs with single-edge operation

– Two independent PWM outputs with dual-edge symmetric operation

– One independent PWM output with dual-edge asymmetric operation

Dead-band generation with independent rising and falling edge delay control

eQEP

3

– Input synchronization

– Three stage/six stage digital noise filter

– Quadrature decoder unit

– Position counter and control unit for position measurement

– Quadrature edge capture unit for low-speed measurement

– Unit time base for speed and frequency measurement

– Watchdog timer for detecting stalls

– EQEP inputs (A/B/INDEX and STROBE) are available at chip level

– EQEP phase error output is also available. The status of the phase error can be observed by software through the register in the CTRL_MMR0 module.

eCAP

3

– 4 × 32 bits event time-stamp capture registers ( through )

– 4-stage sequencer (Mod4 counter), synchronized to external events (ECAPx pin edges)

– Independent edge polarity (rising / falling edge) selection for all 4 sequenced time-stamp capture events

– Input capture signal pre-scaling (from 1 to 16)

– One-shot compare register (2 bits) to freeze captures after 1 to 4 time-stamp events

– Continuous mode capture of time-stamps in a four-deep circular buffer

– Interrupt capabilities on any of the 4 capture events

– Absolute time-stamp capture

– Difference (Delta) mode time-stamp capture

– above resources dedicated to a single input pin

– When not used in capture mode, the ECAP module can be configured as a single channel PWM output

GPIO

n

All LVCMOS I/O can be configured as GPIO

CAN-FD

3

– Conforms w/ CAN Protocol 2.0 A, B and ISO 11898-1

– Full CAN FD support (up to 64 data bytes)

– Parity/ECC check for Message RAM

– Speed up to 5Mbps

SD

2

– 2x 4-bit SD/SDIO interface up to UHS-I

– Compliant with eMMC 5.1, SD 3.0 and SDIO Version 3.0

GPMC

1

– 1× General-Purpose Memory Controller (GPMC) up to 133MHz

– Flexible 8- and 16-Bit Asynchronous Memory Interface With up to four Chip (22-bit address)
Selects (NAND, NOR, Muxed-NOR, and SRAM)

– Uses BCH Code to Support 4-, 8-, or 16-Bit ECC

– Uses Hamming Code to Support 1-Bit ECC

– Error Locator Module (ELM)
• Used With the GPMC to Locate Addresses of Data Errors From Syndrome Polynomials
Generated Using a BCH Algorithm
• Supports 4-, 8-, and 16-Bit Per 512-Byte Block Error Location Based on BCH Algorithms

OSPI/QSPI

1

OSPI/QSPI with 166 MHz DDR / 200MHz SDR

– Support for Serial NAND and Serial NOR flash devices

– Up to 4 CS supported

– 4GBytes memory address support

– XIP mode with optional on-the-fly encryption
▊ OK625x-C Features
---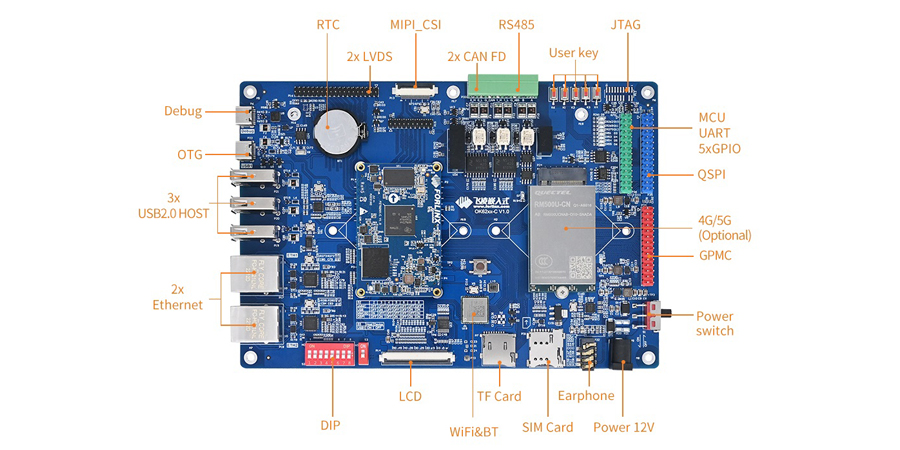 Carrier board features

Dimensions

190x130mm

Voltage input

12V

Working Temperature

-40℃ ~ 85℃
Specifications

Interface

QTY

Spec.

LVDS

2

Dual async channel(8 data, 2 clocks) up to 1920x1200p60, tested model: Forlinx 10.1'' LVDS module with resolution of 1280x800 @ 60fps

16-bit RGB parallel interface

1

16-bit by FPC connector on carrier board,

Tested model: Forlinx 7'' LCD module both resistive and capacitive TP, resolution of 1024x600@ 60fps

Camera Serial interface

1

Forlinx camera module OV5645 up to 2592X1944

Ethernet

2

10/100/1000Mbps auto-negotiation, RJ45 header

USB2.0

4

3 x USB HOST

1 x USB OTG

DEBUG UART

3

UART0 and WKUP_UART0 are converted to USB as Type-C connector on carrier board,

MCU_UART0 is available on carrier board by pin headers with pitch of 2.54mm

RS485

1

Electrical isolation

SPI

1

MCU_SPI0 by pin headers with pitch of 2.54mm, rating up to 50 MHz

I2C

2

MCU_I2C0 and WKUP_I2C0 are available on carrier board by pin headers with pitch of 2.54mm

GPMC

1

GPMC_AD0~AD15, 16-bit data and related controlling signals, by pin headers with pitch of 2.54mm

CAN-FD

1

Electrical isolation, rating up to 5Mbps

Audio

1

1x phone output and 1x MIC input

TF-CARD

1

1x TF card slot, can support UHS-I standard TF card up to 104MB/s

4G/5G

1

M.2 Key B slot for 4G and 5G which are optional and alternative,
Recommended 4G modem: Quectel EM05;
Recommend 5G modem: Quectel RM500Q;
MicroSIM slot

WiFi

1

On-board WiFi module AW-CM358M;
IEEE 802.11 a/b/g/n/ac dual-band, up to 433.3Mbps;
BT5.0, up to 3Mbps

BT

1




JTAG

1

By 2 x 10-Pin headers with pitch of 1.27mm

KEY

8

4 input keys for A core, and 1 input key for M core

LED

5

4 output LED for A core and 4 output LED for M core

RTC

1

on-board RTC chipset

EEPROM

1

2K bit, can be mounted to MCU_I2C0 or WKUP_I2C0

QSPI Flash

1

128M bit, can be mounted to QSPI or MCU_SPI0
▊ Downloads
---
Product manual:

AM6254 SOM and EVK brief introduction

▊ Accessories
---
Provides the modules and accessories used in Forlinx's TI AM62x SBC.
See here for communication modules, Evaluation Kit, LCD screen, SBC expansion module and further accessories »
Technical Support
Forlinx provides software resources including kernel and driver source code, together with detailed user manual, schematic documentations to help customer start their development rapidly.
▊ How To Buy
---
1. Order Online
We have an online store on Alibaba, please contact us to start ordering
2. Order offline
pls send your inquiry to our mailbox [email protected];
3. Payment Terms
Samples(100% T/T in advance),Bulk Order(please contact with our sales)
▊ Shipment
---
1. Delivery: Goods will be sent out by express as requested.
2. Lead time: generally, goods could be sent out within five working days for a sample order, for a bulk requirement order, please contact us to check stock status and estimated delivery time.
3. Shipping charge: buyers should bear related shipping cost.
▊ Related News
---
▊ Other Forlinx Hot Products
---