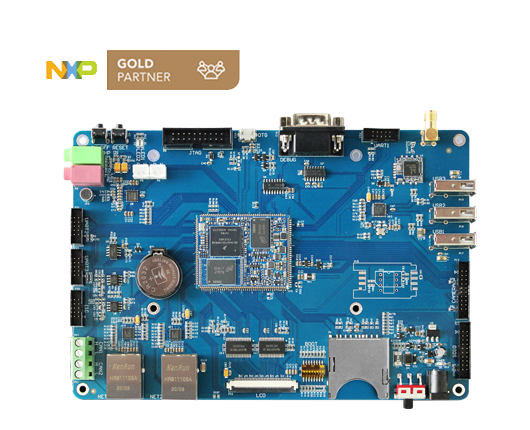 Single Board Computer OKMX6ULL-S based on NXP i.MX6ULL
OKMX6ULL-S single board computer(SBC) is based on NXP Cortex-A7 low power featuring processor i.MX6ULL @800MHz, it has two native Ethernet ports, two CAN controller and eight serial ports, both industrial grade and expanding commerce grade are optional to users, and the SoM is well supported with Linux4.1.15 with QTGUI.
i.MX6ULL based Single Board Computer Forlinx specially designed for i.MX6ULL based System on Module offers unmatched flexibility & easy upgradability and is intended to develop industry 4.0 applications such as medical, power industry, security, car electronics, rail transportation, communication, EV charger, smart home, commerce electronics, portable device, HMI, etc.,
i.MX6ULL Processors Features
The i.MX6ULL is a power efficient and cost-optimized applications processor family featuring an advanced implementation of a single Arm Cortex-A7 core, which operates at speeds up to 900 MHz. The i.MX6ULL applications processor includes an integrated power management module that reduces the complexity of an external power supply and simplifies power sequencing. Each processor in this family provides various memory interfaces, including 16-bit LPDDR2, DDR3, DDR3L, raw and managed NAND flash, NOR flash, eMMC, Quad SPI and a wide range of other interfaces for connecting peripherals such as WLAN, Bluetooth®, GPS, displays and camera sensors.
Compact size, optimized performance
8-layer ENIG SoM PCB designing, edge soldering package, compact size by 44*35mm;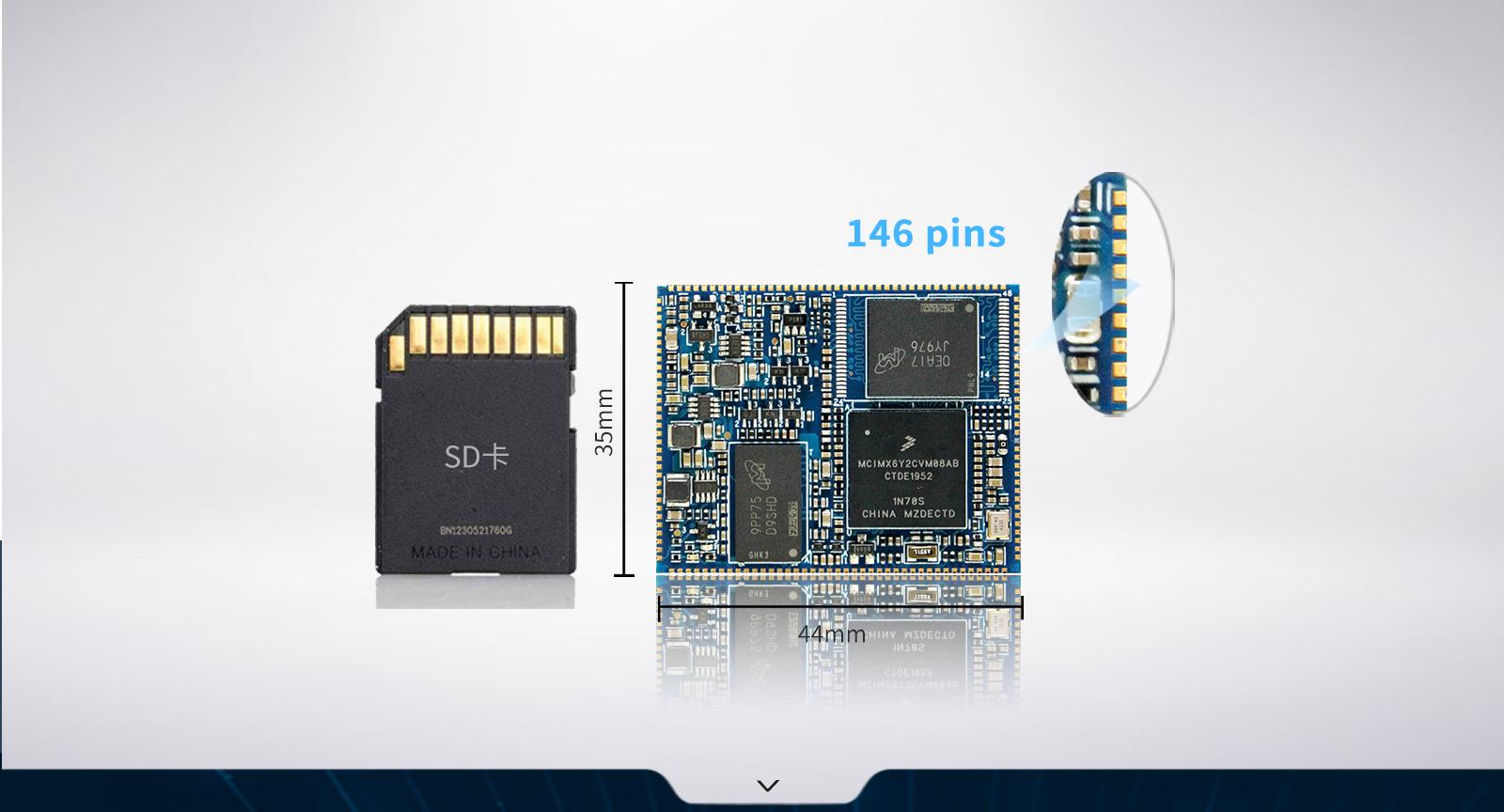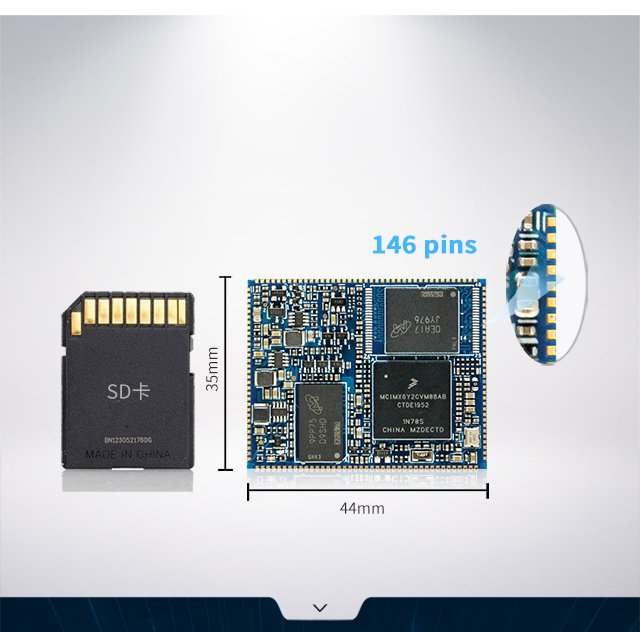 Dual Ethernemt, Dual CAN, Octa UART
CPU integrated with two real-time CAN, dual fast Ethernet ports and eight UART for multiple peripherals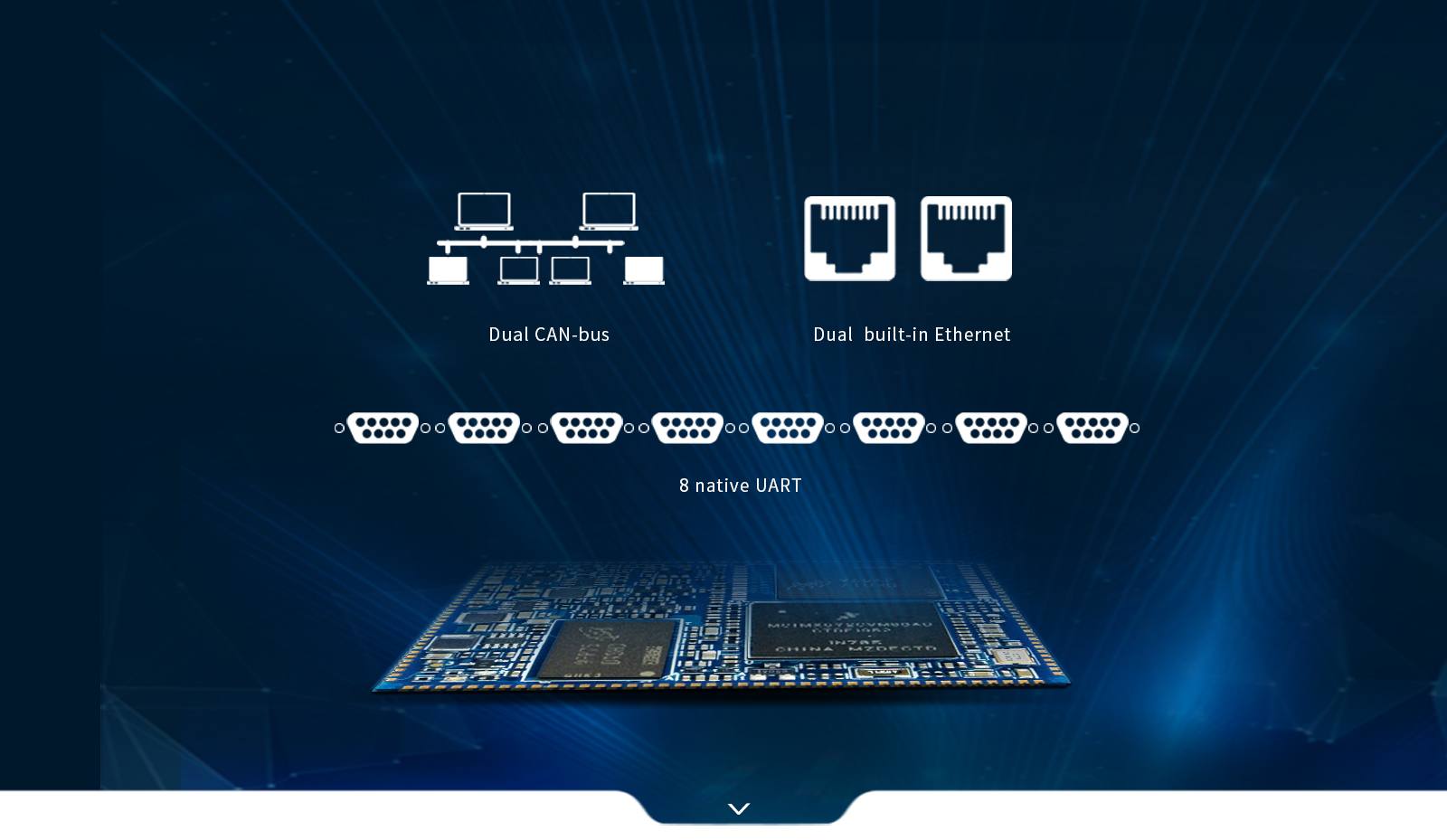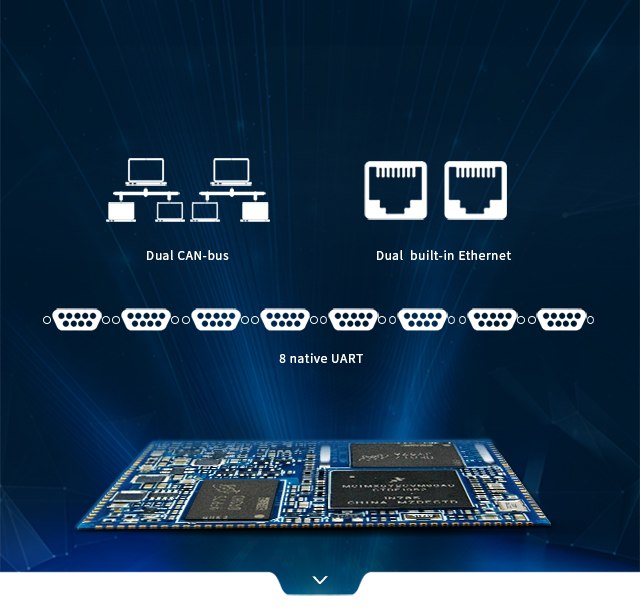 Media playing, digital camera, WXGA display
24-bit parallel LCD output up to WXGA (1366x768); 8/10/16/24-bit parallel camera sensor OV9650; three IIS interfaces, ALSA audio form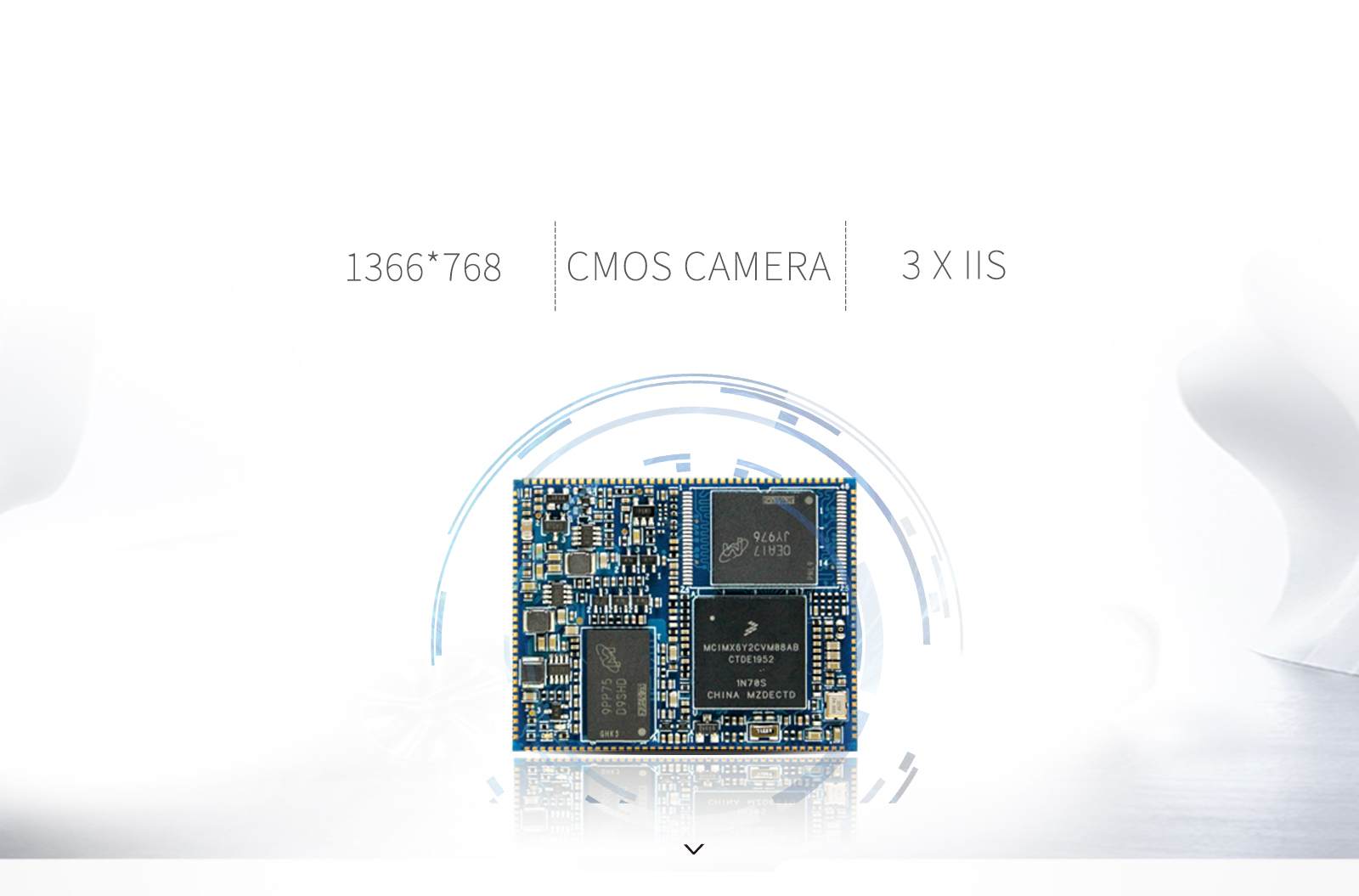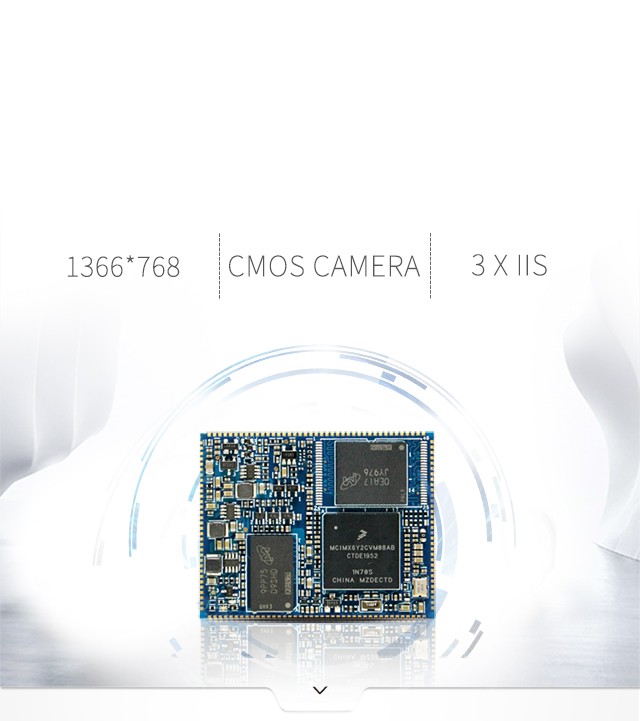 Flexible options
Both industrial grade and commerce grade are optional, 256MB DDR3L/512MB DDR3L RAM, 256MB NandFlash/4GB eMMC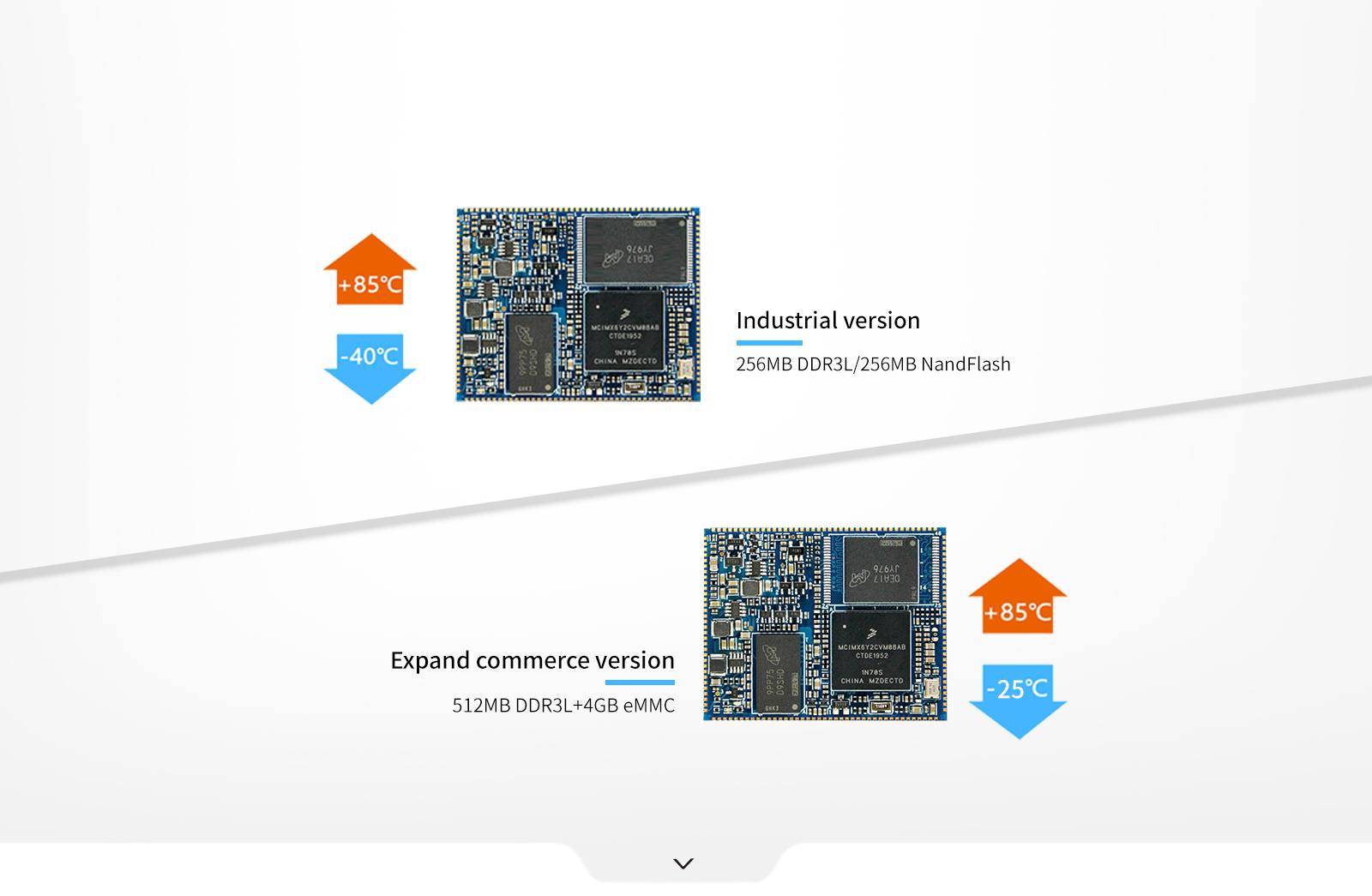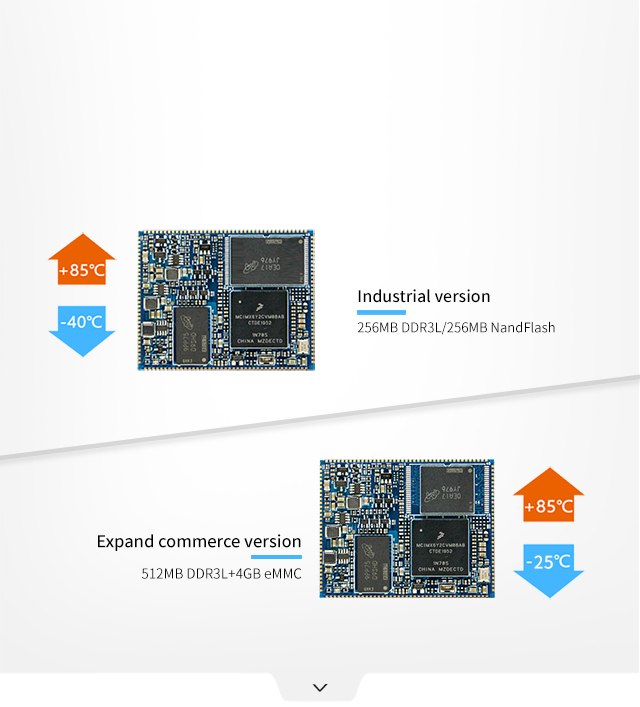 High software accessiblity
SoM supported with Linux4.1.15/ QT5.6, can support OTG, SD/ TF card flashing mode, and can support separately update kernel 0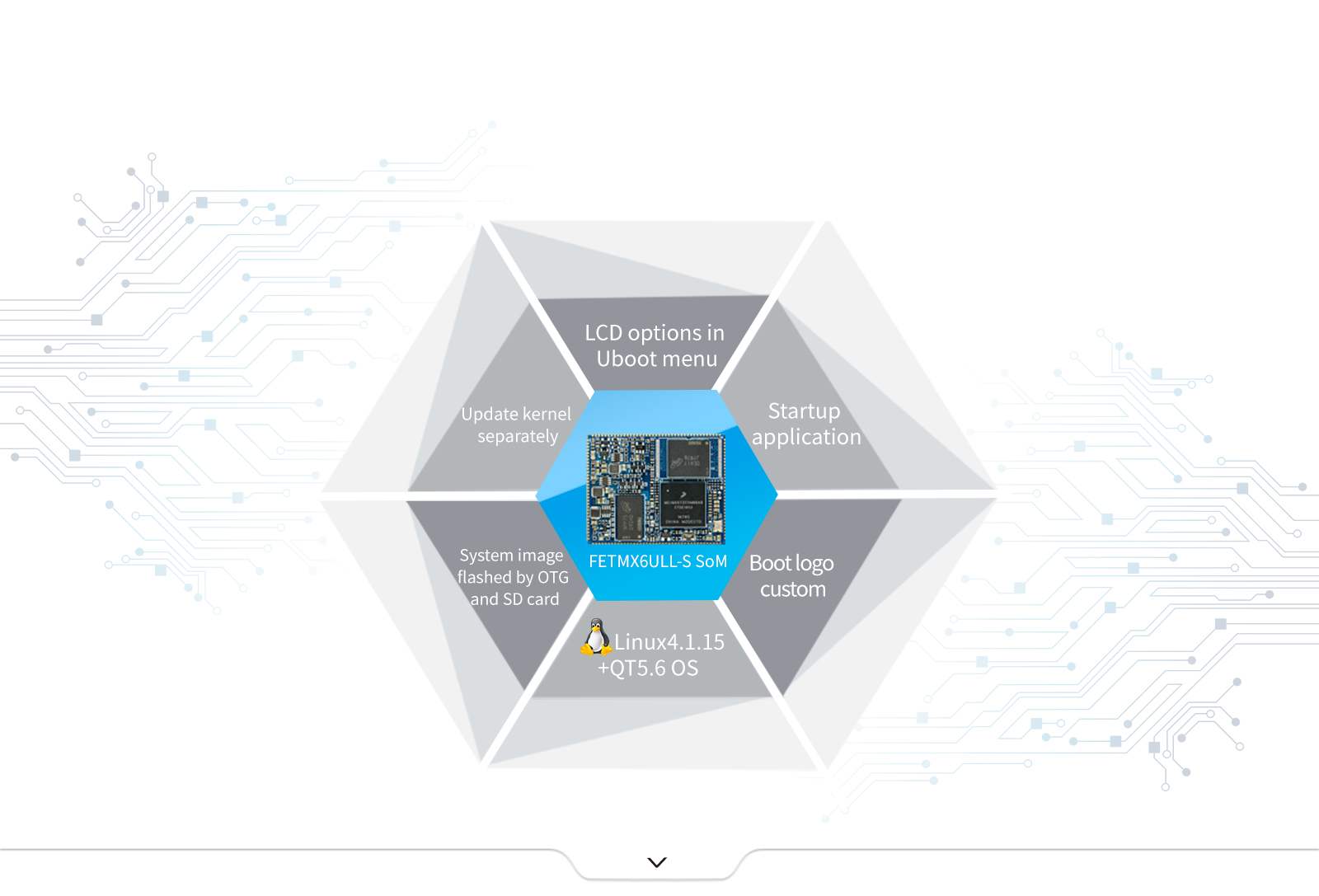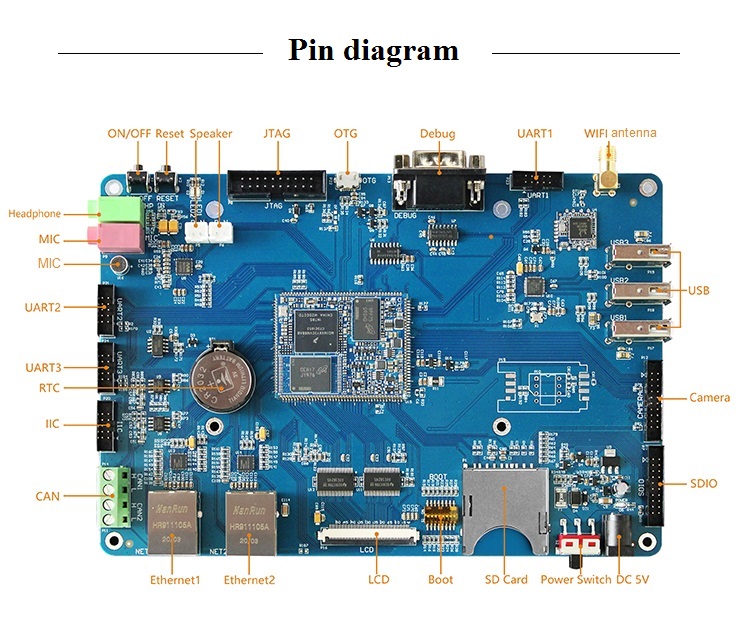 ▊ Hardware Spec.
---
FETMX6ULL-S System on Module Features
CPU
NXP i.MX6ULL
Architecture
Cortex-A7
Frequency
800MHz
RAM
256MB DDR3 / 512MB DDR3
ROM
256MB NandFlash / 4GB eMMC
Voltage input
5V
GPU
PXP
Dimensions
35mm*44mm
Package
edge soldering
OS
Linux4.1.15+QT5.6
LCD
RGB 24-bit, up to WXGA (1366 x 768)
Audio
3
I2C
4
SPI
4
CAN
2
USB
2
SD/MMC/SDIO
2
Ethernet
2x 10/100M
UART/IrDA
8
EINT/GPIO
supported
Video Coder
software codec
Camera
1, 8-bit(DVP), up to 5-Megapixel;
PWM
8
ADC
10
eSAI
1
Keypad Port
8*8
SPDIF
1
QSPI
1
OKMX6ULL-S Single Board Computer Features
Audio
1x Phone, 1x MIC, 2x Speaker
I2C
2
CAN
2
Camera
1, 13.0MP parallel
SD/MMC/SDIO
1
USB Host
3x USB2.0
USB OTG
1x USB micro 2.0
Ethernet
2x 10/100M, RJ45
UART
3
Power input
5V
Camera
OV9650(preview, photograph)
JTAG
supported
ADC
4, for resistive touch
DIP switch
boot mode selection
Reset
1
PWM
1, for backlight control
LCD
1, can support touch function
WiFi& BT
1
GPS
serial port
3G/4G
USB 3G/4G
RTC
supported
LED
2
▊ Accessories
---
Provides the modules and accessories used in Forlinx's SBC.
See here for communication modules, LCD screen, SBC expansion module and further accessories »
Evaluation Kit
FETMX6ULL-S System On Module
1
OKMX6ULL-S Single Board Computer
1
Kits Pack
5.5*2.1mm AC220V DC5V 2.0A power adapter
1
Serial Line
1
Other
Packing box, Warranty card, Anti-static bag, Certificate
Technical Support
Forlinx provides software resources including kernel and driver source code, together with detailed user manual(i.MX6ULL reference manual), schematic documentations to help customer start their development rapidly.
Forlinx provides embedded hardware reference manual, embedded software reference manual, including NXP i.MX6ULL embedded software Android system reference manual, and Linux system reference manual.
For more details on solution design with i.MX6ULL SBC
▊ How to buy
---
1. Order Online
We have an online store on Alibaba, please contact us to start ordering
2. Order offline
pls send your inquiry to our mailbox [email protected];
3. Payment Terms
Samples(100% T/T in advance),Bulk Order(please contact with our sales)

▊ Shipment
---
1. Delivery: Goods will be sent out by express as requested
2. Lead time: generally, goods could be sent out within five working days for a sample order, for a bulk requirement order, please contact us to check stock status and estimated delivery time.
3. Shipping charge: buyers should bear related shipping cost.
▊ Related News
---
▊ Other Forlinx iMX6 Series Products
---